2023 Season
One nice thing about every FBS team, Vol. 2
Enjoy a shot of positivity about every program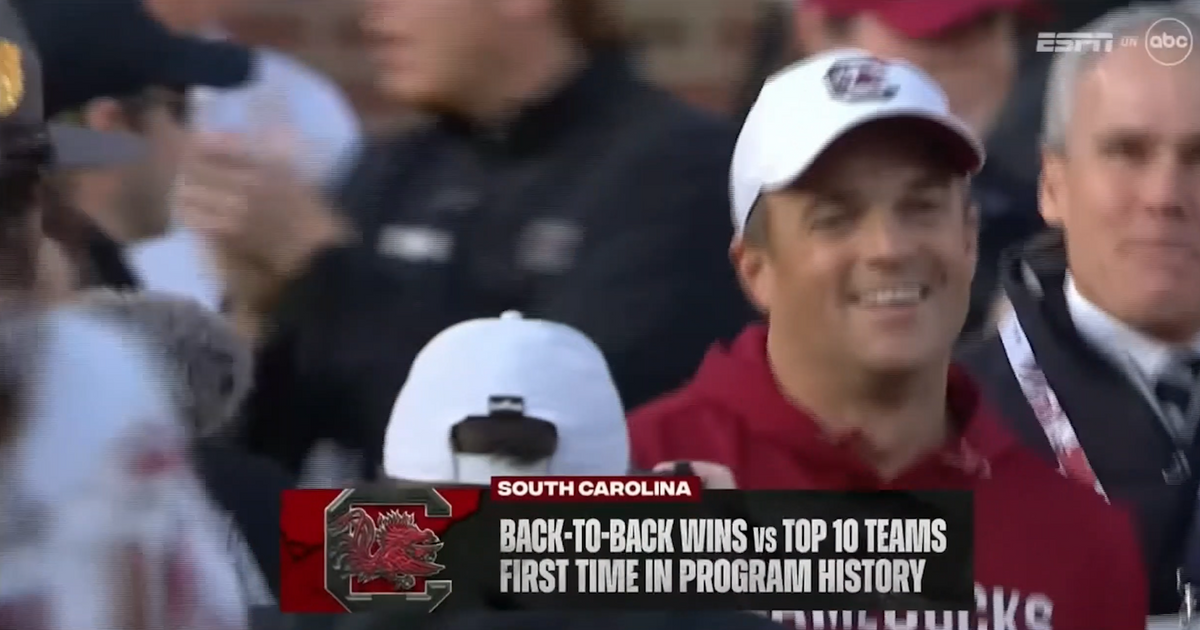 (For the best reading experience, you should click "view online" if you're reading this on email.)
---
The sequel to last year's column. Here's one nice thing about every FBS team:
Air Force
Air Force has won double-digit games in all of the last three full seasons they've played: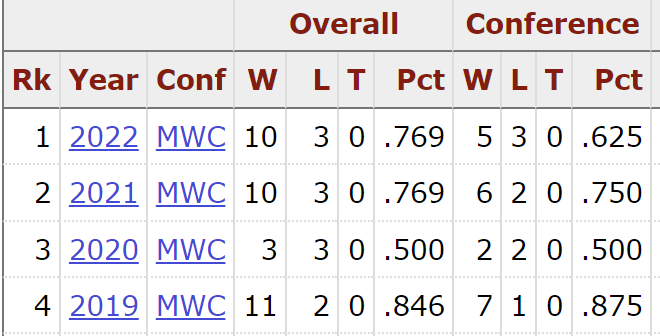 Troy Calhoun is a top-15 coach in college football, and I hope this is the year he finally wins the Mountain West.
Akron
Akron still has a lot of work to do to even make a bowl, but Joe Moorhead got a contract extension last month, and I'm holding out hope that his long-term vision gets them there eventually.
Alabama
This isn't a groundbreaking statement, but the fact that Nick Saban is in year 17 and still running this program like a machine is an incredible feat. In an era of constant change, he's found ways to stay at the top of the mountain, and he's been doing it for so long that I think we all take it for granted. He's the best coach in the history of the sport, and regardless of how bad I want his teams to lose, I appreciate and respect the greatness.
Appalachian State
Has any team ever had wilder first four games than 2022 App State?
Down 41-21 to North Carolina in the season opener, scored 40 fourth quarter points, lost on a failed two-point conversion.
Beat a top-10 Texas A&M team that more than a few people had as College Football Playoff contenders (lmao).
Beat Troy on a last-play Hail Mary:
Blew a 28-3 lead against James Madison, and lost 32-28 in an instant classic.
They finished 6-6 and missed a bowl for the first time since 2014, and I'm blaming those first four games as the reason they looked DOA by October. This year's schedule is lighter, and it's almost impossible to think it could have the same voodoo hovering over it as last year's did. The Mountaineers will be back in the postseason, and contending in the Sun Belt East.
Arizona
Jayden De Laura is a madman, and college football is at its best when quarterbacks like him are starting:
Arizona State
Idaho State transfer Xavier Guillory is a dude™️ (and it sounds like he's already making a strong first impression):
Arkansas
Arkansas' brutal schedule made them look worse than they actually were last year, and this year's is much easier (As easy as it can be in the SEC West, anyway.) We're looking at eight or nine wins if things go well.
Arkansas State
Looks like they're adding a new black helmet with red flake. I love it:
Army
I'm not saying they'll beat LSU, but at least remember that I brought this up when it's a three-point game in the third quarter.
Auburn
I'm happy for Tyler Cetrulo that Potato Man™️ is finally gone.
Ball State
Make it through the first two weeks with most of your roster alive and almost every game is winnable: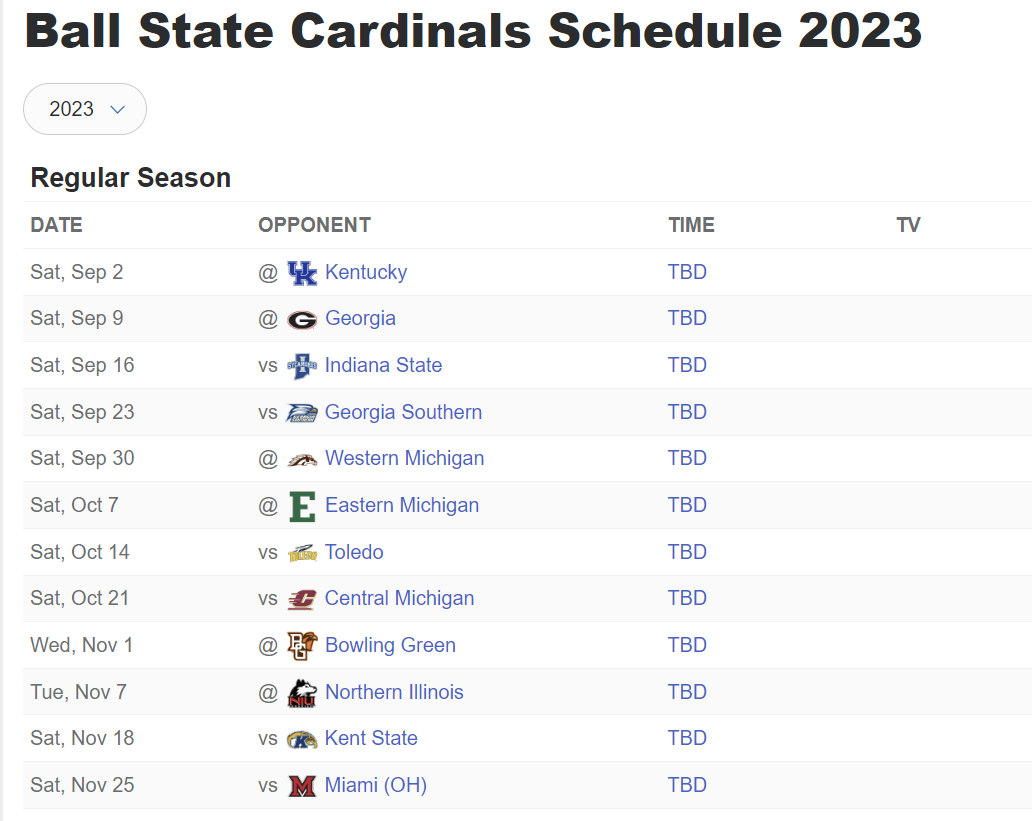 Baylor
Baylor was better than their 6-7 record last year, and would any of us be that shocked if they're back in Big 12 contention?
Boise State
I said that Boise was dead after they got smoked by UTEP in week four last season, and then they won eight of their last ten games. I was wrong about them, and I apologize to Andy Avalos. They're the best bet to win the Mountain West, and I'll think twice before doubting them again in 2023.
Boston College
Probable starting QB Emmett Morehead put in some decent performances to close out 2022, and BC will be in a much better place than last season if he can bring some consistency to the offense.
Bowling Green
Odieu Hiliare:
Buffalo
Did you know that Buffalo won seven games last season, including a bowl? Head Coach Mo Lindguist should be on everyone's radar if they do it again.
BYU
The defense can't possibly be worse than last year.
Cal
New field design is a masterpiece:
Central Michigan
I'm not sure what the status of CMU's full QB room is, but Bert Emanuel Jr. is a G5 player you need to watch:
Charlotte
Don't know what the hell a 'Pit Crew Lift' is, but I'm rolling:
Cincinnati
My favorite part of the transfer portal era has been the teams that really lean into it, and Scott Satterfield is doing exactly that. He brought in three handfuls of portal guys –including former Florida/Arizona State QB Emory Jones– and Cincinnati will be a fascinating watch this year because of it.
Clemson
Get ready to watch a whole lot of highlights from freshman DT Peter Woods this season:
Coastal Carolina
Huge fan of the teal field/gold endzone combo: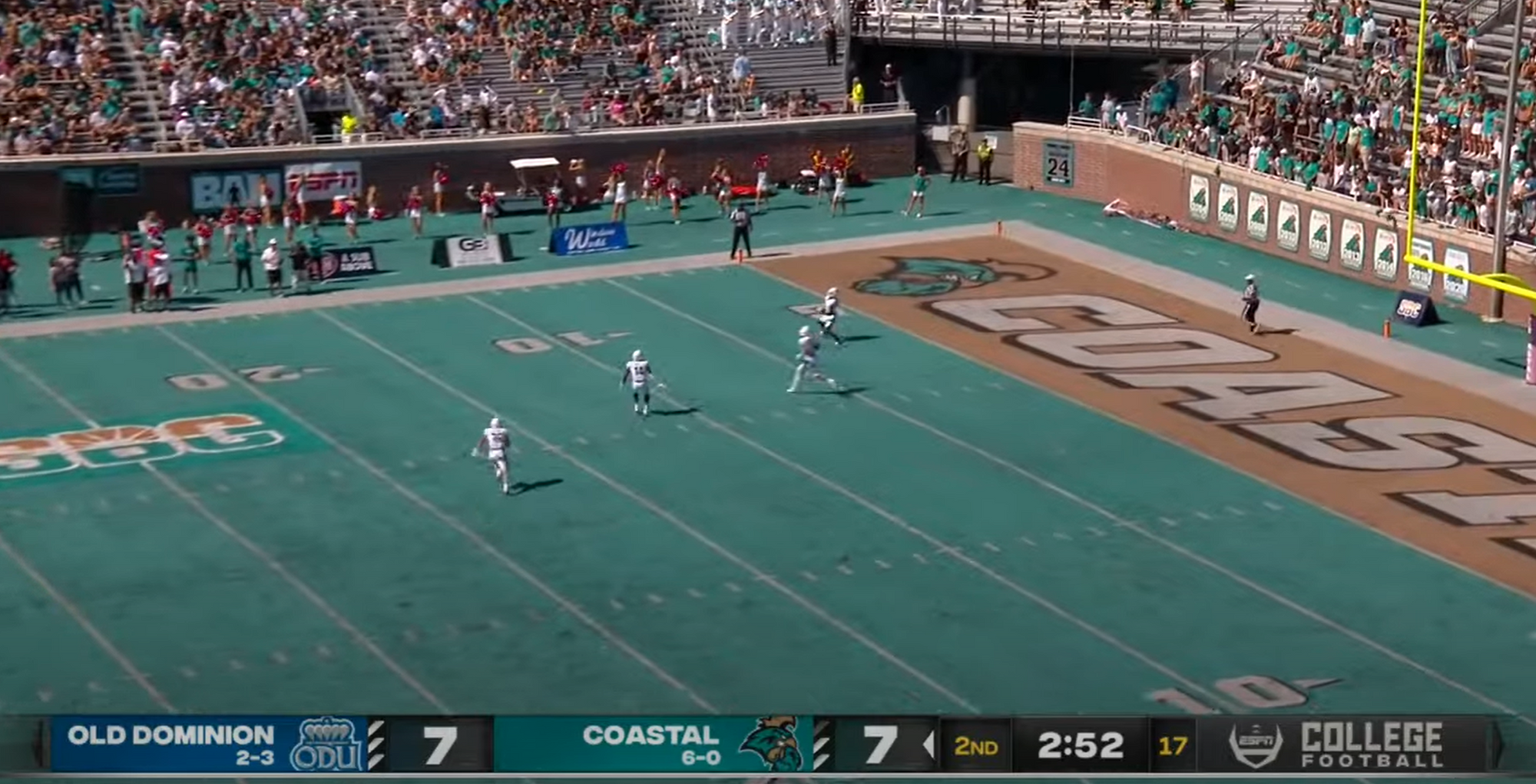 Colorado
Everything I needed to say about the Buffs is here. It's about to be a special season in Boulder.
Colorado State
I still need to see a game at Canvas Stadium:
Duke
QB Riley Leonard is for real:
East Carolina
Purple and gold uniforms, pirate logo at midfield. A+ program.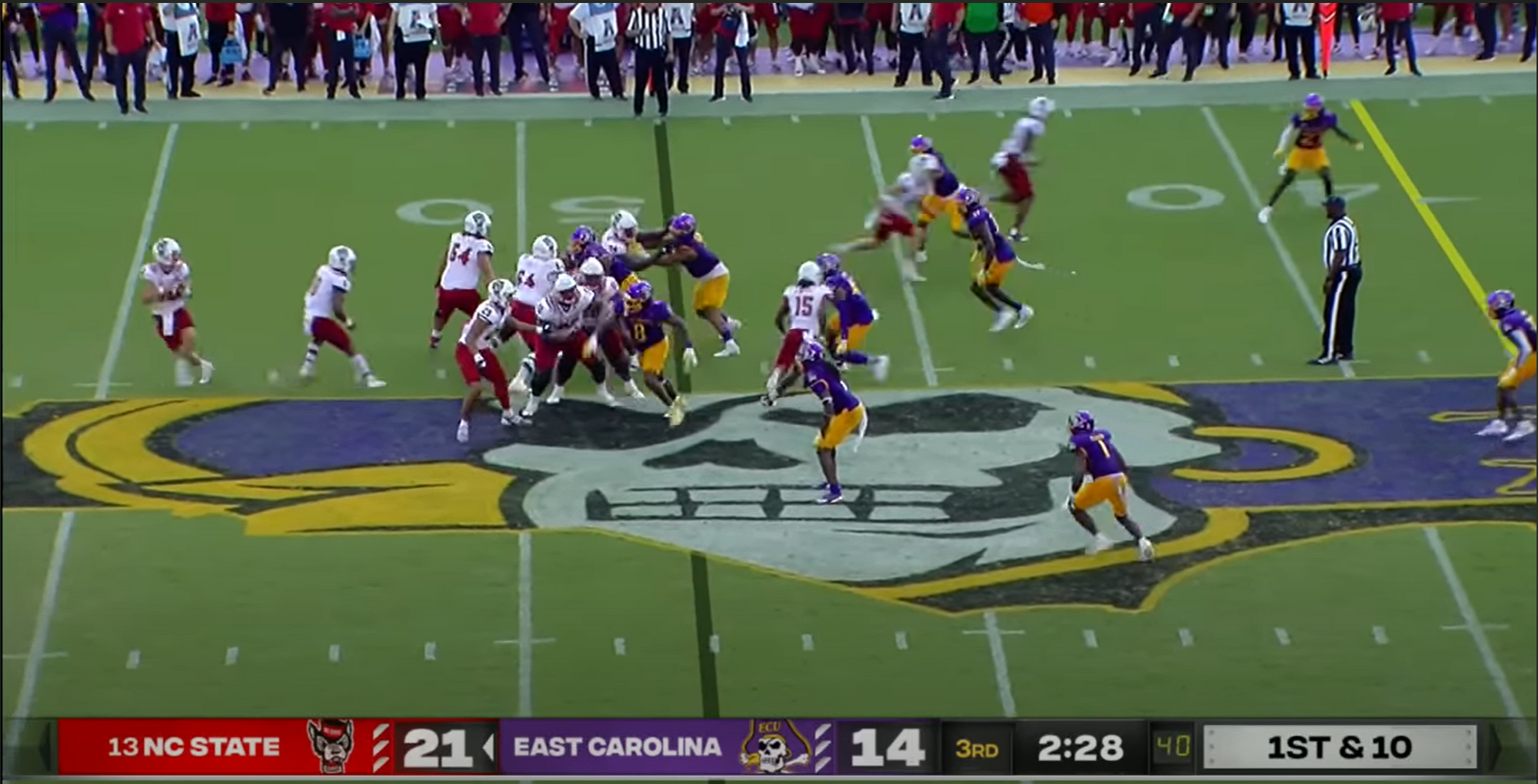 Eastern Michigan
Eastern Michigan was 46-140 from 1998-2013. This is the best under-the-radar story in the sport.
Florida
Unless there's a change of plans, Florida's wearing all-black uniforms at some point this season. It's unnecessary as hell and I probably won't like them, but I'm also always game for uniform discourse, especially when the big schools do something this wild.
Florida Atlantic
I'm seeing a lot of Tom Herman PR lately, and you know what? I'm buying it. The Texas pressure cooker masked that he's still a good coach, and I'm betting he succeeds in Boca Raton.
Florida International
I watched far more FIU football than anyone who isn't a fan should last year, and they looked semi-decent for what the expectations of Mike MacIntyre's first year were. Saying "there's still a long way to go" is an understatement, but MacIntyre's track record for rebuilding has to be a glimmer of hope for Panthers fans.
Florida State
I'm feeling 11 wins for the first time since 2014 for the Noles.
Fresno State
Fresno State has always been a G5 program I root for from afar, and I wouldn't mind seeing them make a run at back-to-back Mountain West Titles.
Georgia
Tough to find things to be optimistic about with this program, but I guess getting Brock Bowers back will have to suffice.
Georgia Southern
Remember what I said last year: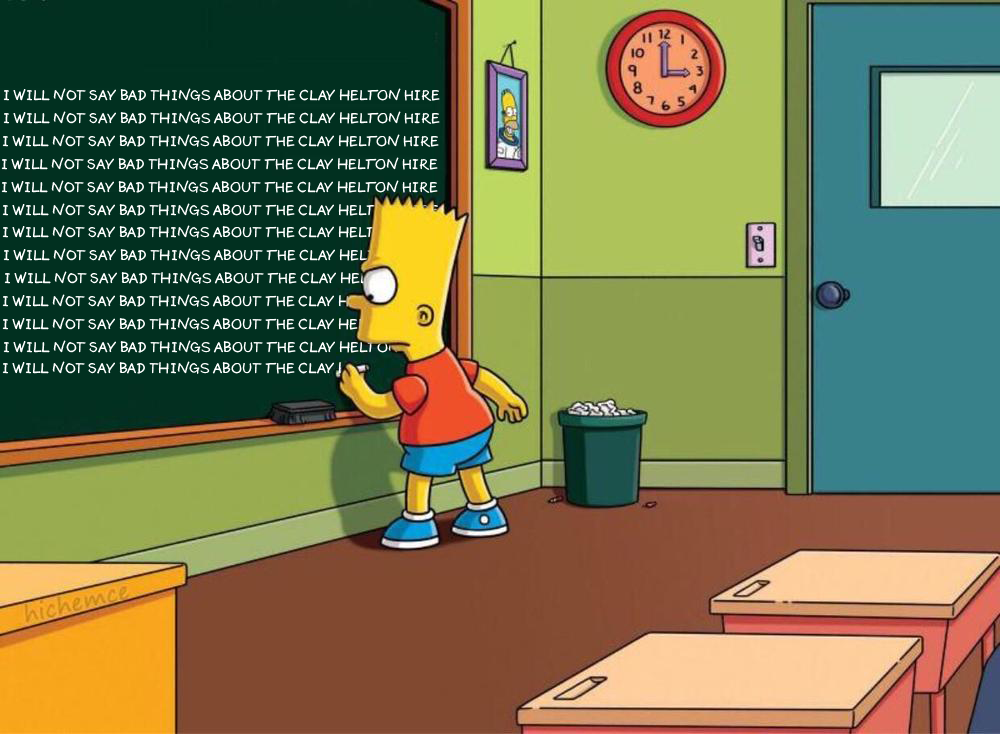 They even went to a bowl game!
Georgia State
It'll always be cool that they play at the old Turner Field.
Georgia Tech
I don't have much here other than GT's a random program I like to see prosper.
Hawai'i
Hearing from a birdie that Hawai'i may be getting new uniforms, which is great news.
Houston
It just feels right that a city like Houston has a program in the Power Five now. I'm begging for purple alternate uniforms at some point.
Illinois
I don't see how Illinois doesn't take a step back this season with everything they lost –Namely RB Chase Brown, CB Devon Witherspoon and Defensive Coordinator Ryan Walters– but I believe in what Bret Bielema's doing in Champaign and think they're in good position for long-term success.
Indiana
IU's only won two Big Ten games the last two seasons. I think they'll get three (!) this year.
Iowa
It's a shame we have to spend so much time focusing on how shitty the offense is, because the defense is fantastic. They continue finding ways to make life hell for opposing offenses, and I doubt it'll be much different in 2023.
Iowa State
I don't know if this counts as "nice," but these are the places my brain goes:
Jacksonville State
Fun fact for those not aware: Rich Rodriguez is the head coach! The new FBS program is also home to noted former player/current millionaire Kyron Samuels: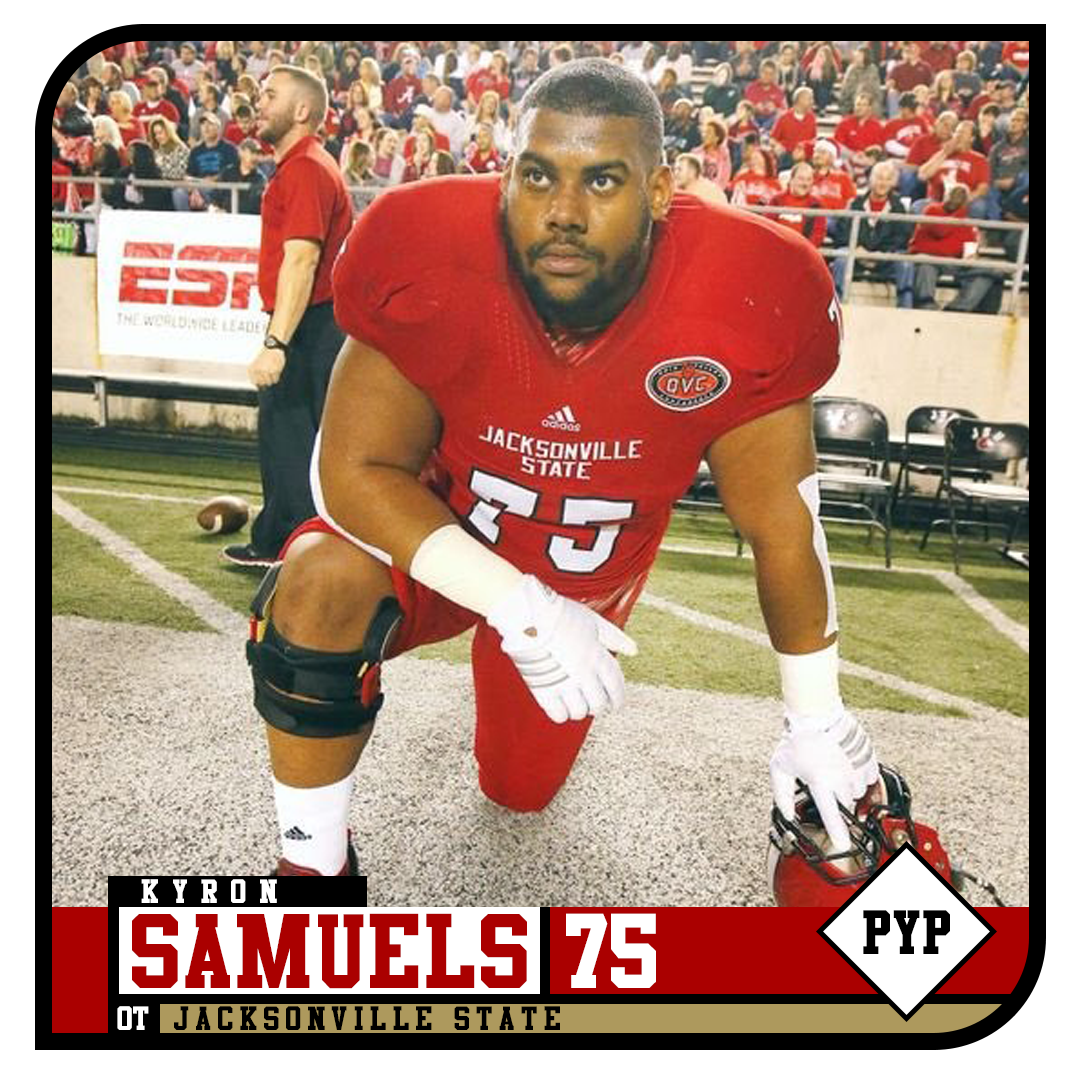 James Madison
Last season, James Madison became the first ever first-year FBS team to be ranked. They would've won the Sun Belt East, played for the conference title, and made a bowl game had there not been specific rules preventing them from doing so. As of now, they're still banned from playing for the SBC title, but this is a team you need to watch. The offense is fun, the defense hits hard as shit, and they aren't scared of anyone. This is one of my favorite teams in the country.
Kansas
Another year of the Jalon Daniels show:
Kansas State
There's nothing more I want to see than Kansas State repeating as Big 12 champs in Texas and Oklahoma's last season in the conference.
Kent State
Kent State had a notoriously brutal non-conference slate last year, so I'm glad for their players that they toned it down a bit:

(Honestly, that's still pretty rough.)
Kentucky
Liberty
Can't imagine it'll take Jamey Chadwell very long to turn them into a top-40 offense.
Louisiana
Always been a huge fan of their helmets:
Louisiana-Monroe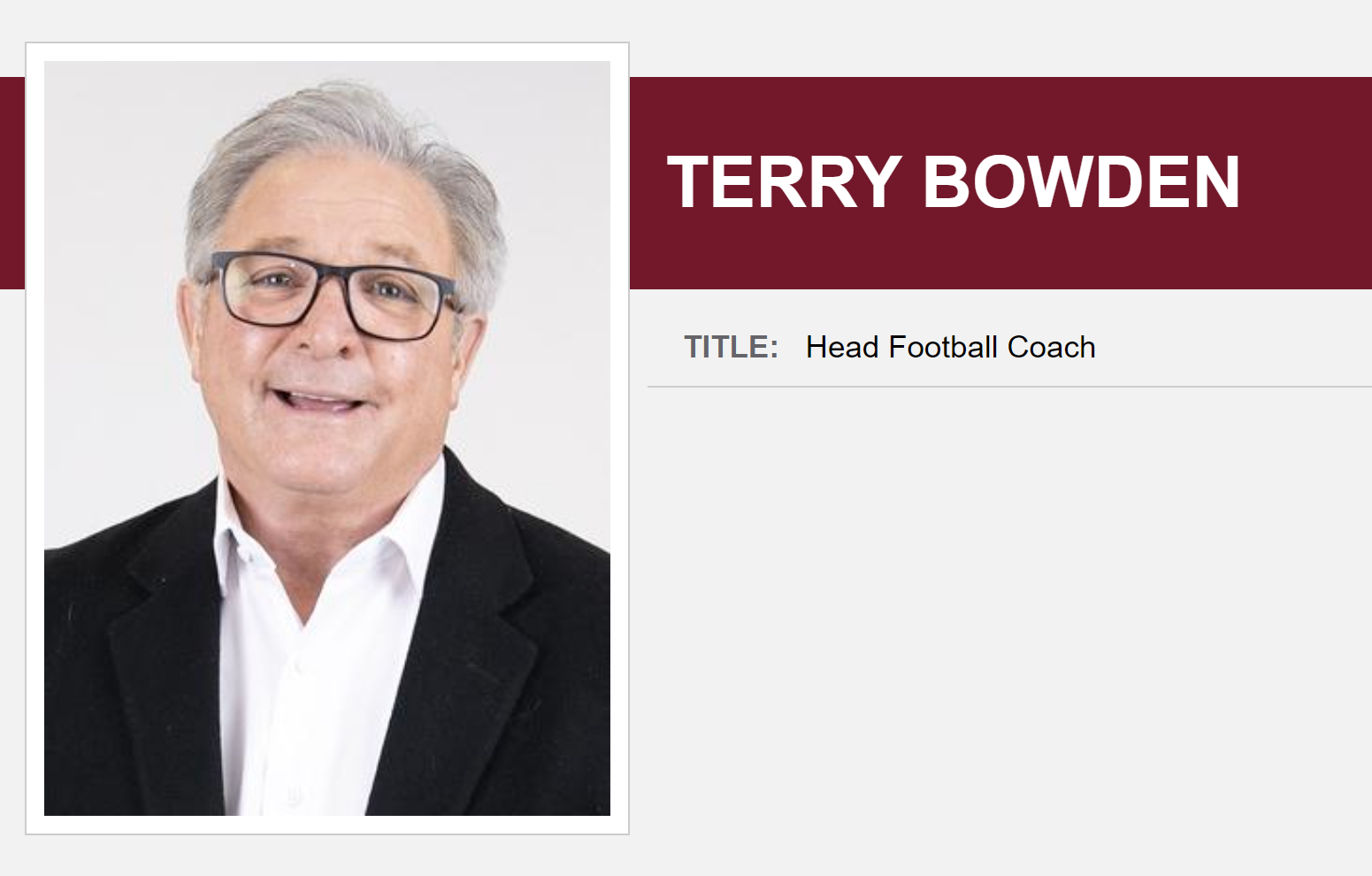 Louisiana Tech
Louisville
I'm looking forward to Louisville becoming the same pain in the ass for the ACC that Purdue was for the Big Ten under Jeff Brohm.
LSU
The final results still aren't in, but I'll acknowledge that Brian Kelly was a better hire than most of us thought when it happened.
Marshall
This roster + Charles Huff in his third season + this schedule = Another nine-win season.
Maryland
Look at the schedule. Outside of Ohio State/Penn State/Michigan, I'm giving the edge to Maryland in all those games. Back-to-back eight-win seasons for the first time since 2002-2003 feels like a lock.
Memphis
Is that good?
Miami (FL)
Miami's run game should be much better that last year's, given how they beefed up their offensive line through the portal and a couple major recruiting wins.
Miami (OH)
I've been waiting for this my whole life:
Michigan
Say what you want about Jim Harbaugh, but he called his shot, pulled Ryan Day's punk card, then whupped his ass two years in a row. I hate it, but I have no choice but to respect it.
Michigan State
About everything that could go wrong for Michigan State did last season, and I think they'll stabilize this year. I'm still a believer in Mel Tucker long-term here.
Middle Tennessee
How can you not love Rick Stockstill?
Minnesota
They've fumbled some great opportunties the past two seasons, but the program is as stable as it's been in a while. They should at least make another bowl, and a third straight nine-win season is possible if they can steal a couple games.
Mississippi State
The Bulldogs had a top-20 defense nationally in 2022, and I don't expect that to change, even though they lose some big-time talent in the secondary.
Missouri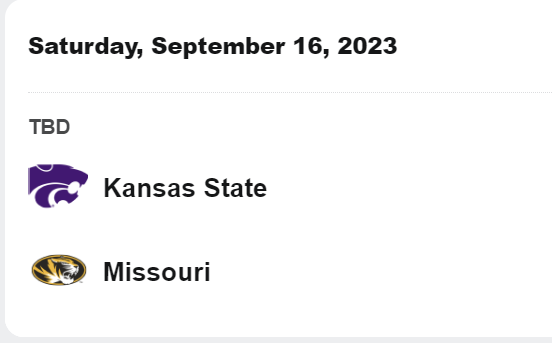 LONG LIVE THE BIG 12 NORTH
Navy
This is heresy and I'm going to regret saying it, but in a weird way I'm looking forward to what Navy without Ken Niumatalolo looks like. Not because I think they're going to change that much (they aren't) or that they're better off for it (we'll see), but that dude had been coaching Navy since I was in HIGH SCHOOL, and I graduated in 2008! It's always fascinating to me what programs become when a long-time head coach like that moves on.
NC State
QB Brennan Armstrong is in from Virginia, and is re-united with the Offensive Coordinator (Robert Anae) who helped him throw for almost 4,500 yards in 2021. This could be a massive portal home run if it works out.
Nebraska
Matt Rhule already seems like a good fit in Lincoln, and I don't think it's completely out of the question that they win eight games.
Nevada
Nevada ended 2022 on a 10-game losing streak, and it'll be at 11 after their opener against USC. Here's to hoping they break it in week two against Idaho 🤞.
New Mexico
New Mexico's offense has ranked last in Offensive SP+ in each of the last two seasons. I have faith that they won't threepeat.
New Mexico State
I said that NMSU was on pace to be one of the worst teams ever through the first four weeks of last season, and I was wrong! They won seven of their last nine games, –including a bowl– and because of that I won't say anything bad about Jerry Kill until at least November.
North Carolina
Boosters rounded up enough money to keep Drake Maye from going to Alabama or Florida. We all owe them a 'thank you' for that.
North Texas
Still have the Undisputed Heavyweight Uniform Championship of college football until further notice:
Northern Illinois
Northwestern
Looking forward to this rematch:
Notre Dame
Wouldn't be shocked if they had a top-10 defense in Marcus Freeman's second season.
Ohio
Sam Wiglusz = over 1,000 receiving yards this season:
Ohio State
TreVeyon Henderson: 1,300 rushing-yard bounceback season. BOOK IT.
Oklahoma
As much fun as it was watching them flounder in Brent Venables' first season, OU's underlying numbers were (mostly) better than their record, and they're probably in for a strong rebound.
Oklahoma State
Nobody is talking about Oklahoma State, and that's usually when they do damage.
Old Dominion
Very real possibility they beat Virginia Tech for the second straight year.
Ole Miss
Only Lane Kiffin could have a quarterback battle as weird as this one.
Oregon
I was resistant at first, but I will admit: Bo Nix rules, and he's a legit Heisman candidate.
Oregon State
Last year I said eight wins were on the table, "if things break right." They won 10. 10 wins are on the table in 2023.
Penn State
This is their best chance to win the Big Ten since 2016.
Pitt
I'm happy that Phil Jurkovec can keep cashing that sweet NIL money.
Purdue
I wouldn't have been mad if Colorado hired Ryan Walters –before I knew Deion was an actual possibility– and he's a guy I'm rooting for to succeed in his first stint as a head coach.
Rice
There's another McCaffrey brother:
Rutgers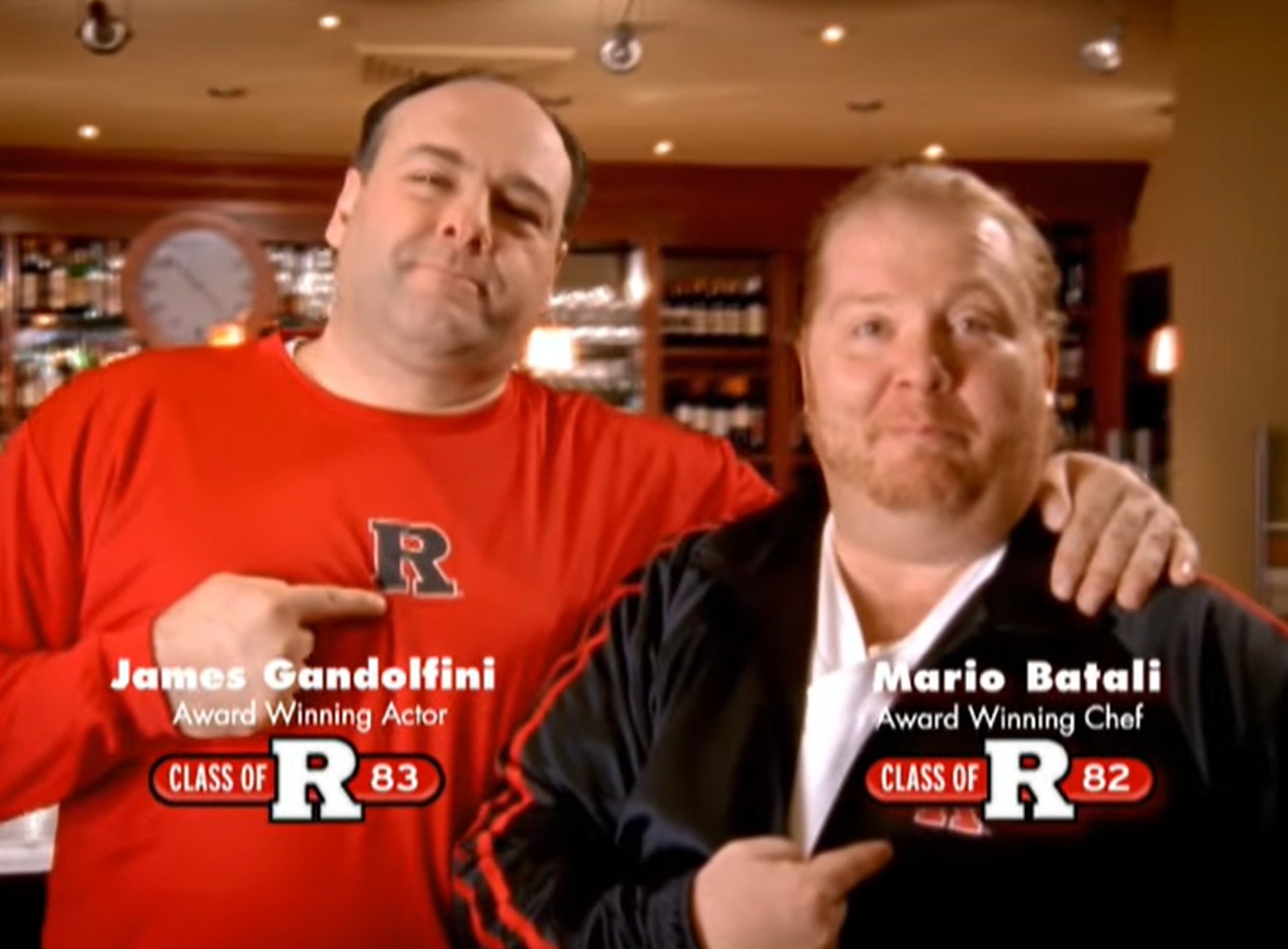 Sam Houston State
They join Jacksonville State as a new addition to FBS this season. SHSU had a proven track record in the FCS –they won the FCS title in 2020– and had a top-tier defense at that level last year. It might take a couple seasons, but this could be a strong G5 program in the near future.
San Diego State
This is the year SDSU fields a top-70 offense to give even the slightest bit of help to their top-40 defense. You can do it, Brady Hoke!
San Jose State
I'm not shy about how much I love SJSU, and I'll be at CEFCU Stadium for this one:

SMU
SMU tied for 10th nationally in offensive plays of 30-plus yards last season. If you're ever in need of an offensive fix on any given Saturday, find the SMU game.
South Alabama
It felt like these dudes made every single Hits of the Week video I did last season. Absolute DOGS.
South Carolina
Do people realize how huge a role South Carolina played in last season's College Playoff? Their wins over Tennessee and Clemson single-handedly kept both teams out. I'll always have a soft spot for them because of that. (P.S. - Forget Ohio State fans; Ryan Day needs to apologize to Shane Beamer for monumentally fucking up the out-of-nowhere opportunity the Gamecocks gave Ohio State.
South Florida
I don't know much about Alex Golesh, but I'm happy for USF fans that they don't have to yell about Jeff Scott anymore.
Southern Miss
They don't get enough credit for having a sick helmet design
Stanford
David Shaw is a great coach and did incredible things at Stanford, but I think him stepping down and the program moving forward into their next era was the right move for everyone.
Syracuse
Cackling at the thought of ACC Offensive Coordinators having to deal with Rocky Long's coordinating a defense full of power five talent.
TCU
TCU loses a ton of production from last year's team, but they're recruiting better than ever, and Sonny Dykes has them positioned well in the post-OU/Texas Big 12.
Temple
I don't know if this is actual stained glass at the Temple football facility or what, but it's badass:
Tennessee
Here's what I said last year:

Copy and paste. They're beating either Alabama or Georgia and making a serious run at the SEC Championship Game.
Texas
The quarterback competition between Quinn Ewers and Arch Manning will be fun!
Texas A&M
Last year was a trainwreck, but I was impressed with how nasty and physical A&M's defense played every time I watched them. I think they'll be even better this season.
Texas State
David Bailiff returning as a Special Assistant to new Head Coach GJ Kinne is a cool story.
Texas Tech
Texas Tech is the random Power 5 team I'm rooting for in 2023. The offense is exciting, the defense is aggressive, and they've got an opportunity to make some serious noise early in week two against Oregon in Lubbock.
Toledo
DeQuan Finn is back, and the defense is solid. This is the year they break through and make a run at a New Year's Six bowl.
Troy
Maybe my favorite defense in the country. They play Kansas State and James Madison in back-to-back weeks, and I'm begging you to watch each of those games if you enjoy physical football.
Tulane
The most likeable program in college football right now.
✅ Badass uniforms/color scheme/logo
✅ Creative offense
✅ Defense that knocks the shit out of everyone
✅ Beat USC in the Cotton Bowl in hilarious fashion
Tulsa
Responsible for this awesome play last season:
UAB
I don't know if this is "nice," but watching Trent Dilfer coach an FBS team will be extremely entertaining.
UCF
I like that they're installing a lazy river on their new 'football campus':
UCLA
I'm in charge of the 'Carson Steele for Heisman' campaign:
UConn
Props to Jim Mora and the Huskies for getting to a bowl game last year. That's all I got.
UMass
UMass is still an independent, and I love their NCAA 07-ass schedule: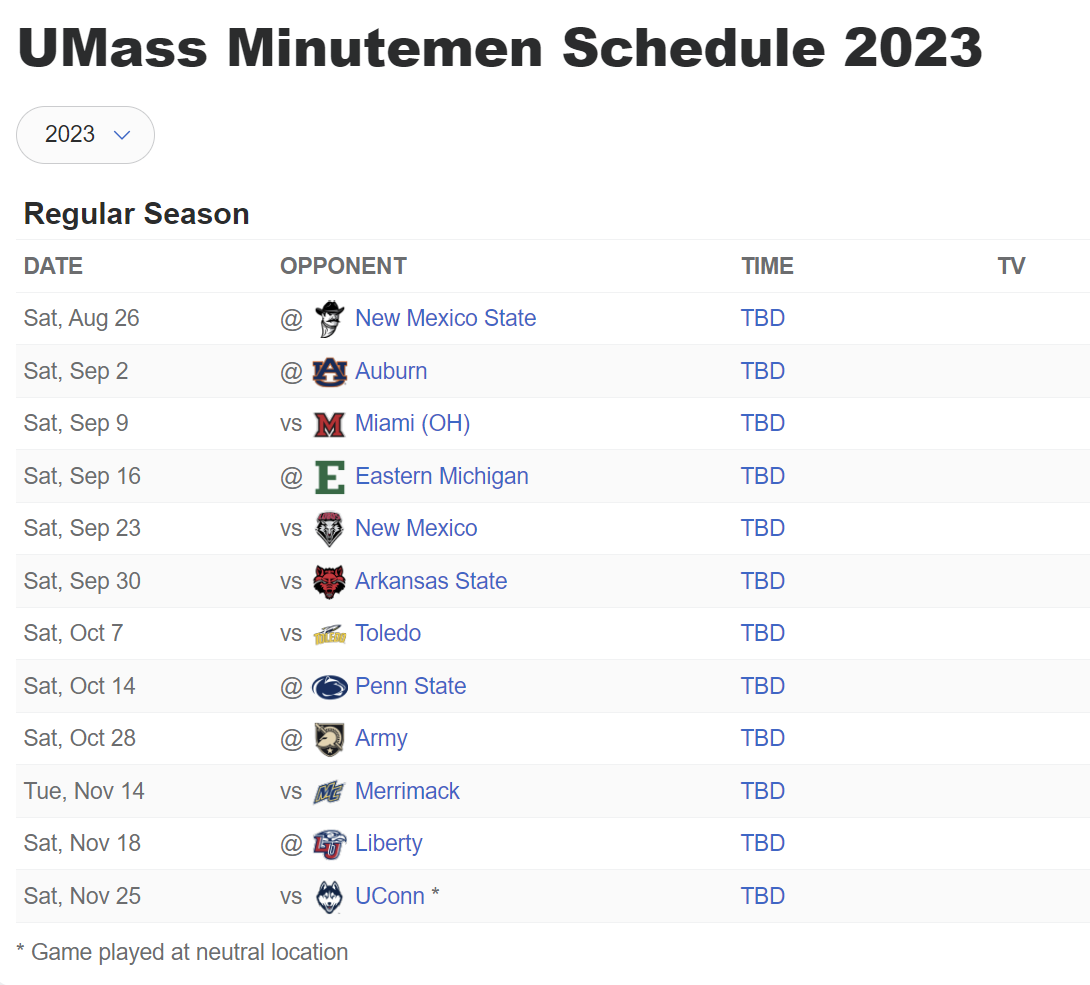 UNLV
They don't get to play on the Raiders grass at Allegiant Stadium, but there's something magical about watching a smaller program like UNLV play in a 65,000 seat palace.
USC
I'm an unrepentant USC hater –so it's tough for me to even fake manufacture something nice to say about them– but I'll give Lincoln Riley credit for at least bringing back the entertainment and glitz factor we're used to seeing at USC.
UTEP
According to ESPN's Bill Connelly, UTEP brought in TWENTY FIVE junior college transfers this offseason. I love that the portal is giving programs like this an new avenue to keep their positive momentum rolling.
UTSA
Frank Harris Year Seven let's rock:
Utah
Is anyone gonna talk about how these guys are gunning for the first Pac-12 title three-peat since those legendary Pete Carroll USC teams? I don't care if they aren't playoff caliber, or that they've lost two straight Rose Bowls, and lost key players from last year's team; I'm not picking against them in the Pac-12 until I see them lose the crown.
Utah State
USU somehow went to a bowl game despite starting the season 1-4 –including getting smoked by Weber State at home– plus having a bottom-ten defense, and some of the worst some injury luck in the country. I like their odds to have a more stable 2023 If they can survive a season like that.
Vanderbilt
Putting aside the Tennessee game, Vandy actually had a decent final month to close out 2022:

I don't see them competing for a bowl with this schedule –and because their defense is still the worst in the SEC by a wide margin– but I'll give Clark Lea props for at least making them salty for second-tier SEC teams to have to deal with.
Virginia
Virginia's home opener against James Madison might be the most emotional game of the season, and hopefully will provide a chance for the whole UVA community to continue healing from last year's tragedy.
Virginia Tech
Last year was the first time since 1992 that VT missed a bowl game in a full (AKA non-COVID) season. Solutions still won't be easy for Brent Pry in year two, but I think they've got a great shot at getting back to the postseason, at least.
Washington
Maybe it's too early and I'm just not paying attention to the right people, but Washington is a Pac-12 title contender, and maybe more (if they catch a few breaks.)
Washington State
I can't wait to watch this dude again:
West Virginia
Remember how awesome last year's game against Pitt was? We get to do it all over again in week three!
Western Kentucky
If you like slinging the rock, WKU is your team. They've lead the nation in passing the last two years, and odds are they will again with the dynamic QB/WR duo of Austin Reed and Malachi Corley returning.
Western Michigan
I found that the WMU athletic department installed four new student-athlete refueling stations, including one in the football facility. It may seem trivial, but it's nice to see players get quick access options for meals!
Wisconsin
Wisconsin is secretly the only non-Ohio State Big Ten program I don't hate. I'm glad Badgers fans will get to enjoy Luke Fickell for one year before he's back in Columbus.
Wyoming
Wyoming's finished .500 or better in their last six full seasons, and gone bowling in five of them! Craig Bohl football is boring, but effective!