Throwback
Video: Pac-Man Jones West Virginia Highlights
One-of-a-kind Playmaker.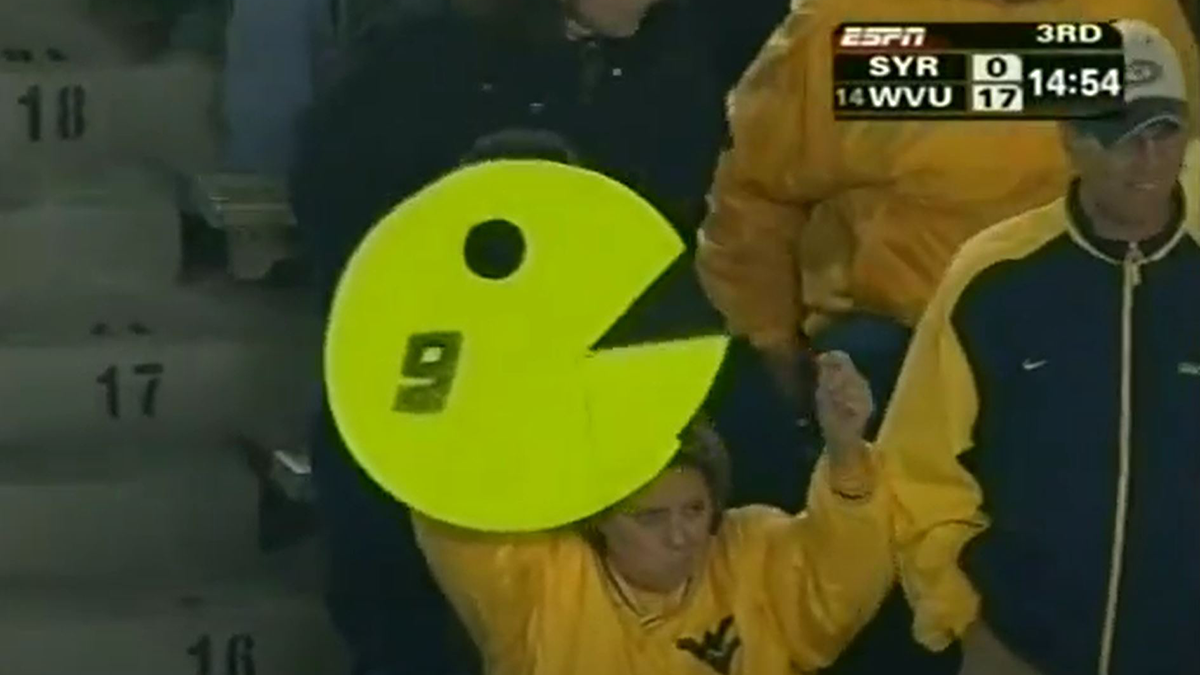 For those reading on e-mail: click 'view in browser' to see the full contents of today's post
---
There's one play that perfectly describes to me what kind of football player Adam 'Pac-Man' Jones was:
Lined up in a goal line situation against a player who has at least half-a-foot and 50 pounds on him, Jones battles with him off at the line, locates the ball, and outworks him for the interception. Absolute dog.
Whether he lined up at corner, punt/kick returner, or even on offense, Pac-Man brought heart, aggression, attitude, and skill to every single play he was involved in. I think people remember him most as a ballhawk/returner, but what really stood out the most to me about his game is how much he loved hitting. In just three seasons, Jones totaled 205 tackles, 7.5 tackles for loss, and two sacks. Those are insane numbers for a corner, in addition to his eight interceptions, 22 PBUs, two defensive TDs, and two special teams TDs. Having a corner who can –and more importantly wants to– be a factor in the run game and can seal the edge to complement what he already does against receivers is a gamechanger for a defense.
Put plainly, Pac-Man was just a special football player. He was an aggressive corner who took chances, played with a swagger all his own, and had a personality that made you never forget him, whether you loved or hated him: