Throwback
Classic Performances: Brad Smith goes 200/200 on Nebraska
There's a reason he was such a monster in the NCAA video games.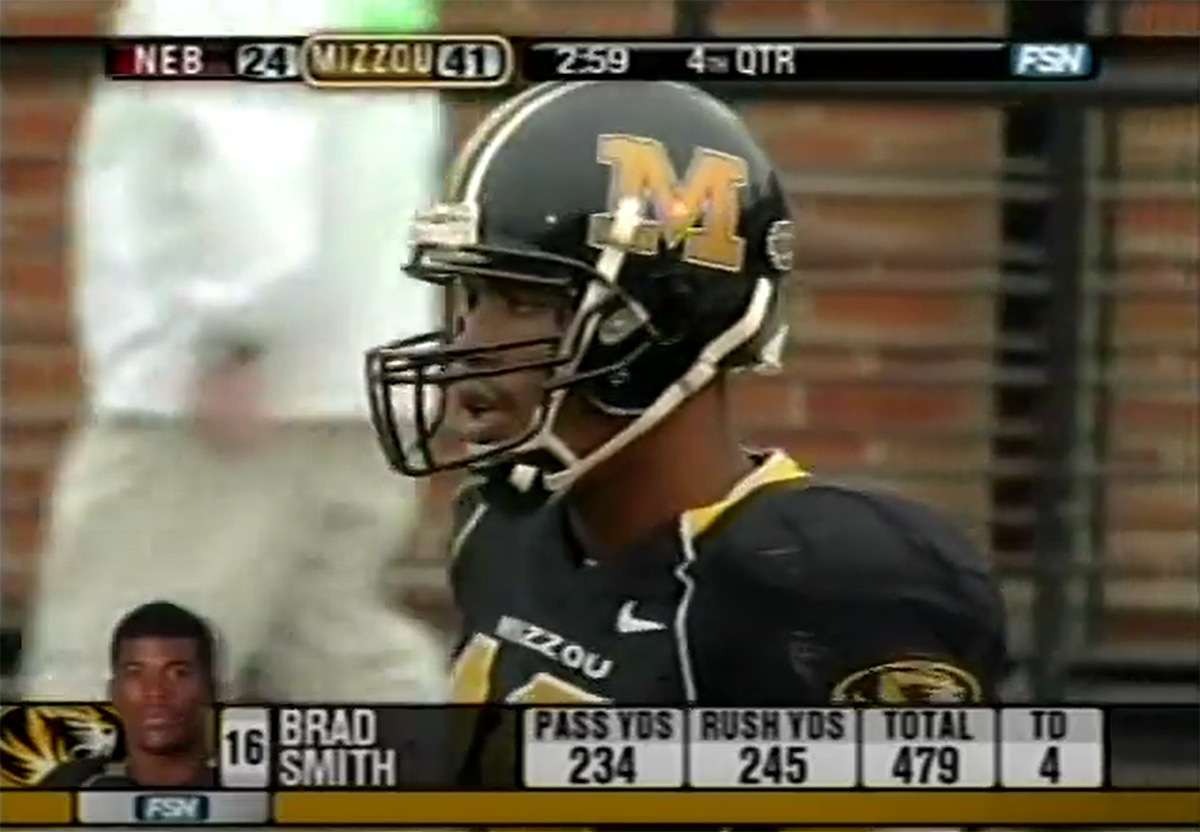 (I always have to put this at the top: For the best reading experience, you should click "view online" if you're reading this on email.)
Since 2000, there have only been 14 instances where a quarterback has thrown and ran for over 200 yards individually in a single game: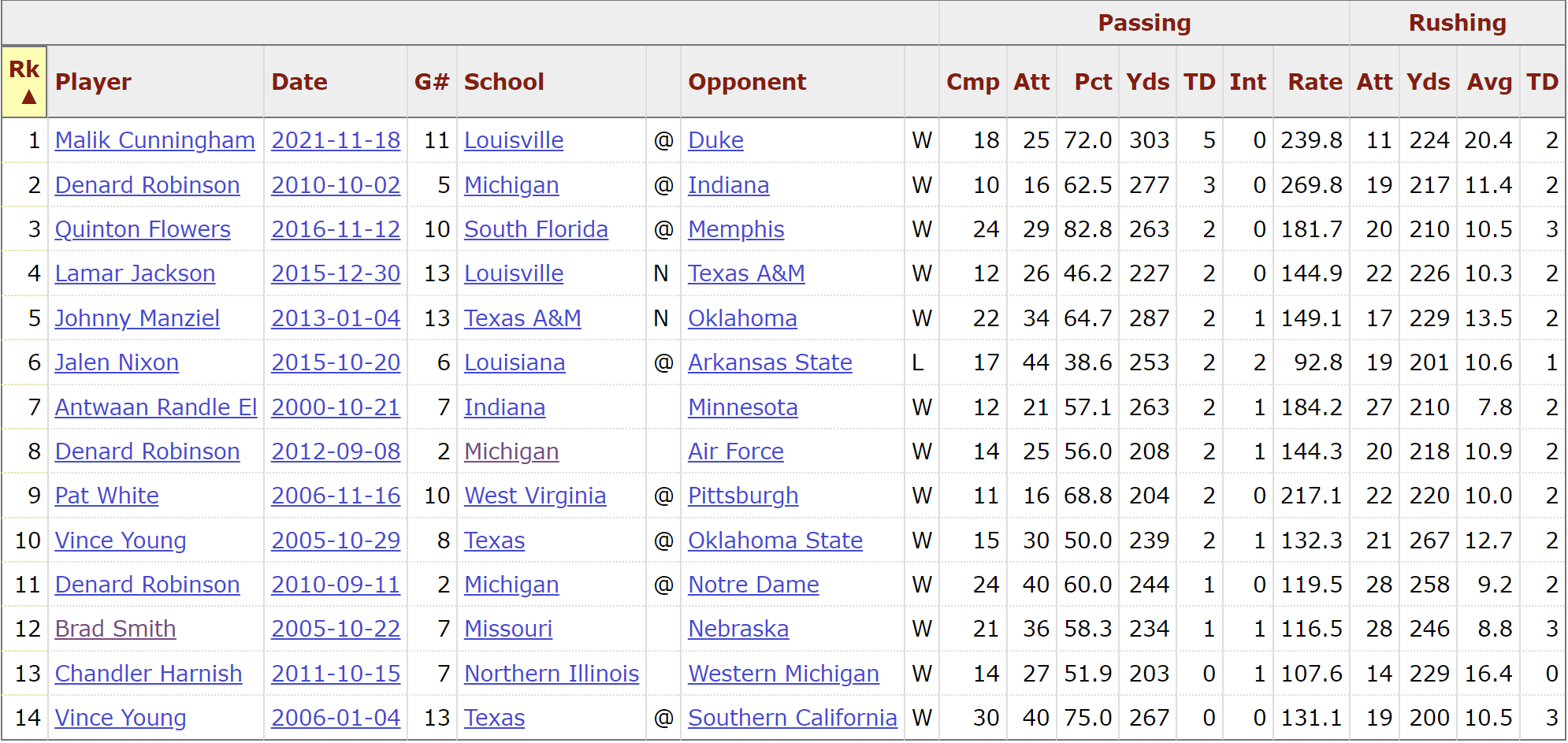 Every one of these performances was exciting in its own right, but the one I want you to watch today is Brad Smith's 480-yard day against Nebraska in 2005:
I say this in every throwback article I write, but Smith is one of my favorite players ever, and a guy who helped revolutionize the quarterback position into what we see today. He could do it all, and those 2000s Missouri offenses were the perfect laboratory to showcase his skills. Those offenses also showed other offensive coaches around the country what they could do by spreading defenses to their absolute limit:
I'm planning on making a full Brad Smith career highlight video later in the off-season, but I hope this one does a good job portraying just how special of a player he was. Happy weekend, everyone!