10 Takeaways
10 Takeaways: Week Five
Brock Bowers for Heisman, Baylor's wild comeback, Bowling Green (!) takes, and more!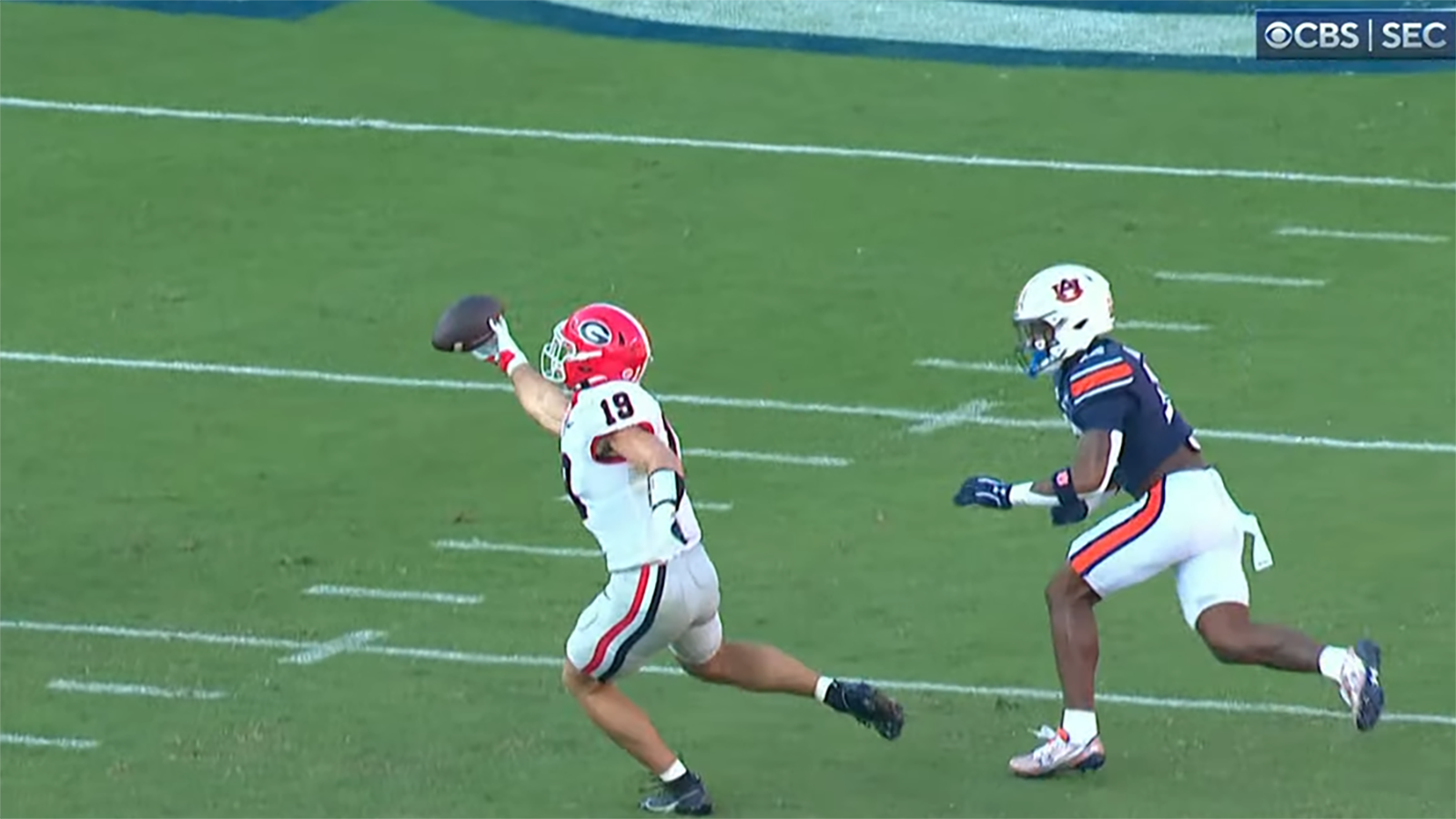 For those reading on e-mail: click 'view in browser' to see the full contents of today's post
---
1. Who's the favorite?
I do my best to avoid sounding like everyone else who does a 'takeaways' column each week, but it's impossible to not acknowledge what anyone watching this season feels after five weeks: I have no idea who the best team in the country is, or how the playoff race will shake out. Almost every top team has had some sort of hiccup, and no one looks truly unbeatable. The only team who really hasn't stuttered is Michigan, but as great as they've looked, they've also played a schedule where their best win is either Rutgers or Nebraska ¯\_(ツ)_/¯.
You can make a decent playoff case for about 15 teams right now, and I don't think that number's going down for at least a couple weeks. Buckle up, because it's gonna be a hell of a ride to January 1st.
2. Brock Bowers has a December date with New York City
I may not feel confident about who the country's best team is, but I feel the exact opposite when it comes to the country's best player. With all due respect to Caleb Williams, Marvin Harrison Jr., or whoever else you want to name, Brock Bowers is the best player in college football right now, and his performance in Georgia's 27-20 win at Auburn was quietly the first true Heisman Moment™️ of the season.
Bowers had eight catches for 157 yards and the game-winning 39-yard touchdown with under three minutes left. He also ran once for three yards, picking up a critical third down conversion on Georgia's first touchdown drive when they were trailing 10-0. He carried Auburn defenders on his back (literally), and there was nothing they could do to stop him in the fourth quarter, even though everyone at Jordan-Hare Stadium and watching at home knew he was getting the ball.
There was a sequence during the fourth quarter where my poor girlfriend had to deal with 5 straight minutes of me not shutting up about how much this guy kicks ass, and then this happened right in the middle of it:
Georgia's offense isn't built for Bowers to put up the monster stats required for a tight end to win the Heisman. He's got 30 catches for 413 yards and three touchdowns through five games, which is a pace of 72 catches for 991 yards in a 12-game season. But he's the best player on the back-to-back national champions, and at the very least deserves a trip to New York at the end of the season if he keeps it up.
3. Do you believe now?
With apologies to USC, the only thing I learned in their 48-41 win at Colorado had nothing to with them. We already knew that Caleb Williams will carve your defense up if you don't pressure him. We already knew that he can extend plays and make a bunch of crazy throws on the run at different arm angles. We already knew that USC has a scary amount of skill-position weapons, and that the defense is a sieve that gives up yards and points in bunches. USC is the same team they were last year, and they're the same team that all of Lincoln Riley's Oklahoma teams were, for better or worse. They got the win, and they'll probably play five more games this season that look exactly the same. So what did we learn, then?
What Deion Sanders is doing at Colorado is for real.
The way the Buffs played in the second half was as much a testament to this lightning-quick rebuild as any of their three wins are. Sanders said the Oregon game would be the lowest we see them, and he was right. Even when they were down 41-14 to USC, it wasn't because they were outclassed like they were against the Ducks. They gave USC everything they could handle, and as stupid as this might sound, it's as good as I've ever felt after a loss for one of my teams.
They're still probably not winning more than six games, but the amount of progress they've already made for a program that was the worst in Power 5 football the past couple years is astounding. You can dislike him or the way he runs his program all you want, but Coach Prime is building something special in Boulder.
4. If you only watch one thing this week, watch Baylor's comeback versus UCF
I spent all of Saturday night thinking that Baylor lost to UCF. I choose to blame that on the Coors Lights sitting in my recycle bin right now, but I was genuinely shocked when I was scrubbing through this game on Sunday morning and saw the Bears come back from down 35-7, winning in the wildest way possible:
In the fourth quarter alone, Baylor scored 24 points on two touchdown + two-point conversion combos, a 72-yard fumble return, and the game winning kick with 1:21 left. Then they survived what might be the craziest play we've seen this season:
It's been a tough year for Dave Aranda's squad, but that's the type of win that has the potential to turn around their entire season, and a loss UCF can't allow to tank theirs.