2023 Season
10 Takeaways: Week Zero
Thoughts from around the country after week zero.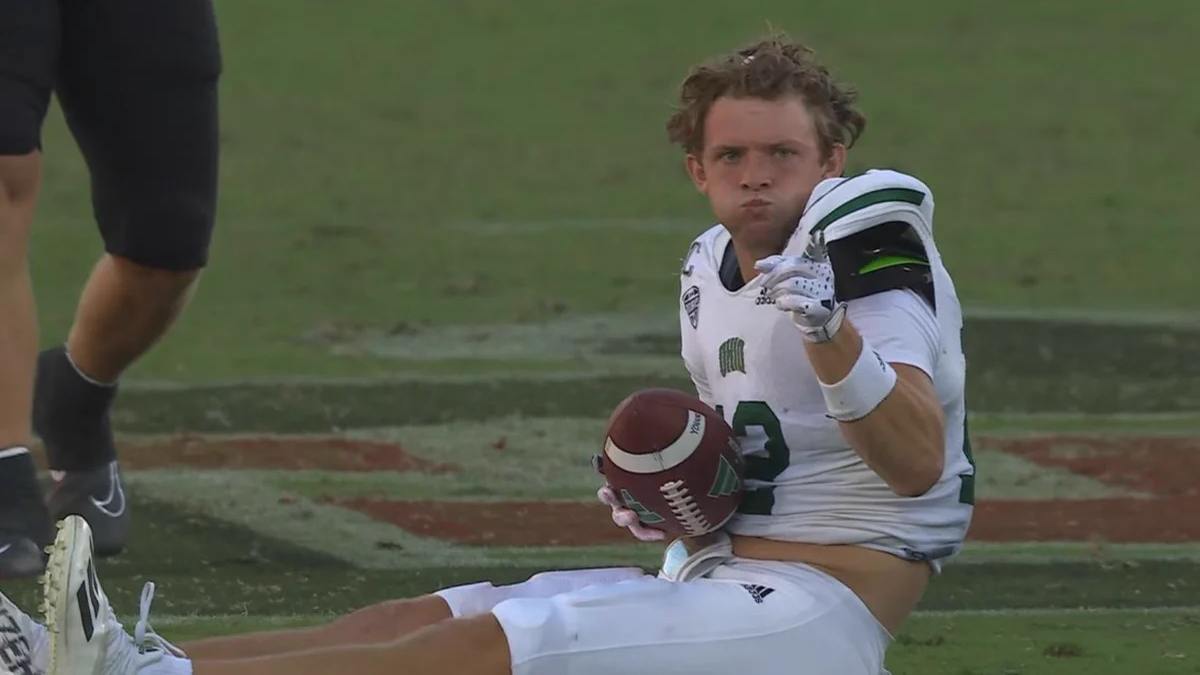 For those reading on e-mail: click 'view in browser' to see the full contents of today's post
---
Man, is it good to be back or what? Week zero only gave us a slate of seven games, but there's plenty to talk about as we head into the first official week of the season. Here are the 10 takeaways I have coming out of week zero:
1. R.I.P. Pac-12 Network Bozos
There's something poetic about the Pac-12 kicking off their final season by featuring their conference title favorite with the returning Heisman winner on a broadcast no one can watch. It's very 2004, and it honestly makes me a bit emotional that it's coming to an end. There's a part of me that's almost going to miss pirating Pac-12 Network broadcasts! How will I survive without searching for game links that are broken 75 percent of the time? Who will I turn to if I want 15 popups from Bovada and European sports betting sites? What am I to do without seeing the racist chatroom banter on the side of the video player?
As much as I hate what's happening to the Pac-12 as a conference, knowing we only have to gut out four more months of this is liberating
2. USC is USC
Everything about USC's 56-28 win over San Jose State is what you've come to expect from the Trojans in the Lincoln Riley era so far. Caleb Williams made miraculous plays. The offense was explosive (7.2 yards per play), but had to dig out of a few more unfavorable situations than they'd like to. Freshman Zachariah Branch made a handful of spectacular plays and looks like the next dynamic USC skill-position star. Alex Grinch's defense gave up 28 points, nearly 200 rushing yards (seven yards a carry!), and let SJSU keep it a relatively tight game for way longer than it had any business being. That all sounds like a description of the 2022 Trojans, no?
That doesn't mean it was a bad win by any stretch. SJSU was my pick to win the Mountain West, and USC's offense looking sharp right away against what should be one of the better G5 defenses in the country is impressive. It's a win that'll get better as the season goes on, and a good first test.
We aren't going to learn much about the Trojans until they travel to Notre Dame on October 14. They play Nevada, Stanford, Arizona State, Colorado, and Arizona over the next six weeks, and it's almost impossible to picture them losing even one of those games. The offense will roll, and even I'd be shocked if Grinch's defense is given much trouble, outside of the Arizona game. (Possibly Colorado, too. It's just hard to say what they're going to be until we actually see it.) USC has a great opportunity to fine-tune their issues over the next month, and turn itself into a more complete team than the one we saw all of 2022 and last night.
3. Notre Dame takes care of business
Is there anything we can really glean from Notre Dame's 42-3 win over Navy? Probably not, and that's a good thing for them! Outside of two decent first half drives from Navy's offense, nothing about this game was ever in question. Notre Dame's defense was stifling, limiting the Midshipmen to 2.7 yards per carry. Meanwhile, their offense averaged 7.7 yards per play, and scored touchdowns on their first five drives. That's about as perfect a day as you can ask for out of a season opener versus a service academy. The biggest story will obviously be new QB Sam Hartman, who looked on point all day, and tied the school record for passing touchdowns in a debut with four:
[If you're reading on E-Mail: Click 'View in browser' at the top of the page to see the highlights]