2023 Season
The Buffs are back in their rightful home
FINALLY.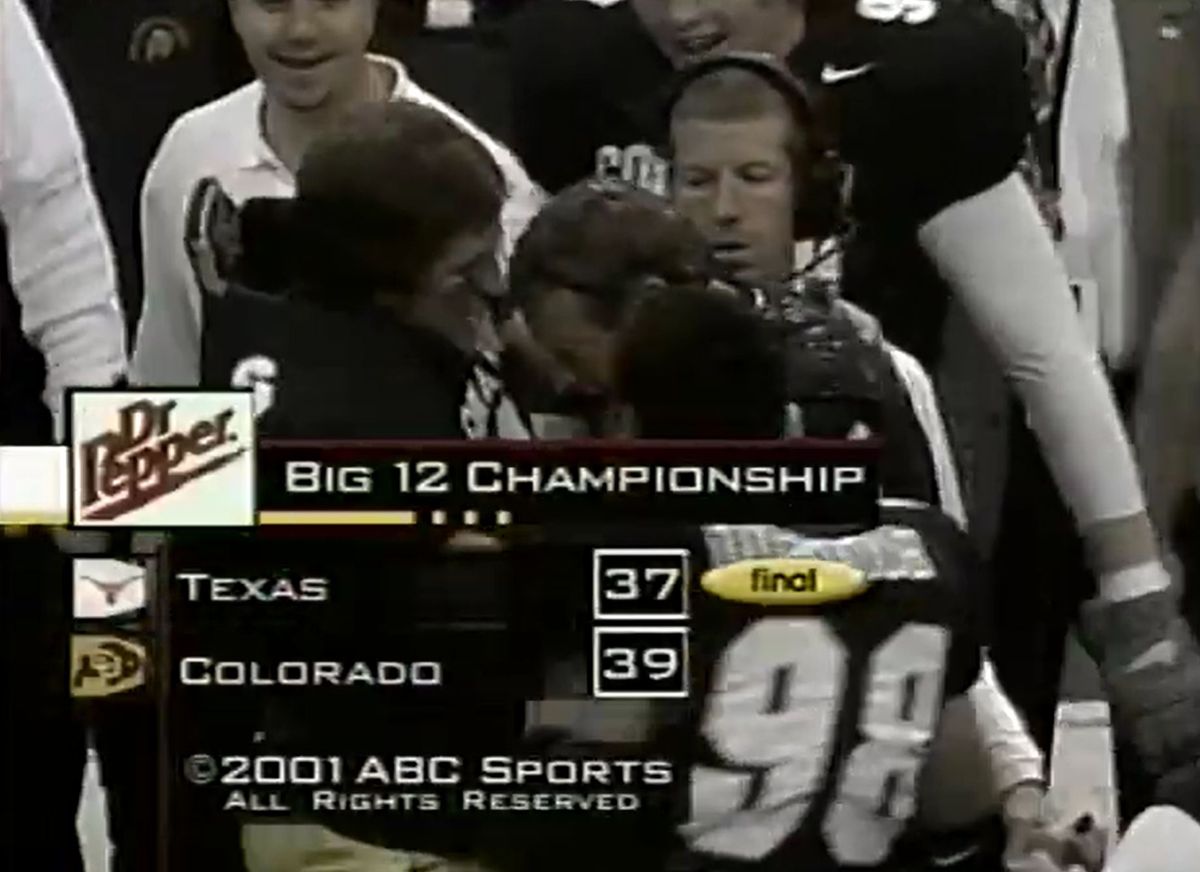 ---
I've waited a long time for this day.
After 13 seasons –including this upcoming one– Colorado is headed back to the conference that's always truly been home:
Colorado returning to Big 12, starting in 2024, sources told @ActionNetworkHQ. After 12 seasons in Pac-12, Buffaloes – and Ralphie – run back to become 13th school in Big 12, where they were members from 1948-2010. Official announcement later todayhttps://t.co/IOo8LWB2Jd pic.twitter.com/R5KUsZbMZG

— Brett McMurphy (@Brett_McMurphy) July 27, 2023
Don't get me wrong - I don't begrudge them for going to the Pac 12. I deliberately avoided using the phrase, "The conference they should've never left," because they had no choice but to leave. Staying in the Big 12 without Nebraska was never an option, and joining a conference with the California schools made sense. The culture/mentality of the university and the city of Boulder is much more of a fit in the Pac-12 than a conference full of schools from Texas, Oklahoma, and Kansas. They made a calculated leap, and I don't blame them for doing it.
There's no denying the football team stunk for most of their Pac-12 run. The only Power Five program worse in that timespan (2011-2023) was Kansas. CU was heinously bad from the start, going 4-21 overall in their first two years during the John Embree Era. (The case of a first-time head coach taking over a rapidly deteriorating program that probably should've been handled by someone with rebuilding experience. The team was awful, but that was a no-win situation for Embree.) The Mike MacIntye Era had its moments –save that for later– but never quite found the solid footing it needed to keep building. Mel Tucker's one season was thrilling. Yes, I just called a third-straight 5-7 season "thrilling." That's how low the bar is. Tucker finally gave the program some real recruiting juice, and one of the most exciting wins in school history over a hated rival had all of us believing they were finally turning the corner. Then he dipped less than a month before COVID hit and it all went to hell.
I've said enough about Karl Dorrell on this website and I refuse to harm my mental health further by saying any more. You already know how I feel about Deion, and I'll have plenty more to say when the season starts. Leaving aside whatever might happen this year, it was rough sledding for Colorado in the Pac-12, and I'm glad that they're leaving.
It wouldn't be right to not acknowledge the great moments, though. I'll never forget watching one of my best friends become a key player on the basketball team and celebrating with the team at Absinthe House (R.I.P.) after they won the 2012 Pac-12 title. (Or watching him get robbed of what should've been the greatest shot in school history.) I'll always cherish going to every home game in 2016, and the madhouse Folsom Field became when we watched the football team inexplicably win the Pac-12 South.
But it's time to go home.
I grew up going to Colorado games in the Big 12 era. I was at 62-36. My parents tailgated right on the Boulder Creek for almost two decades. I wore a 'Forget Tibet, Free Barnett!' shirt at an on-campus rally to try and save Gary Barnett's job in 2005. (1. I was 15. 2. That's a picture I pray the internet never finds.) I have a deep reverence for how shitty the Big 12 North was because I saw it in person every Fall Saturday:
I miss the Big 12 North

— Colton Denning (@Dubsco) January 11, 2022
I don't know what the future holds for Colorado Football, but a world where they play Kansas, Kansas State, Oklahoma State, Texas Tech, and Baylor every year just feels right. I'm excited for the Deion Sanders Era, but I also know this isn't a quick fix. CU's been bad for a long time, but they're in a much better position to succeed by the time they re-join the Big 12 in 2024 than they ever were when they joined the Pac-12 in 2011.