Throwback
Darius Reynaud is what being underrated actually looks like
An important part of the 2000s WVU offensive machine.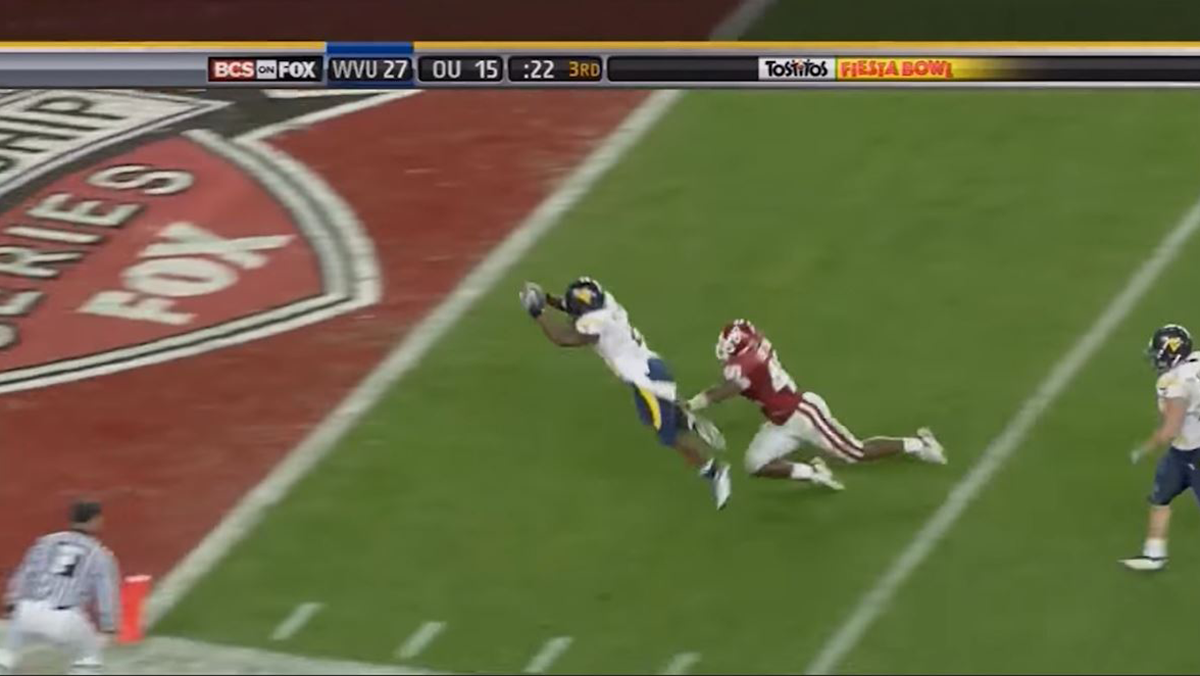 For those reading on e-mail: click 'view in browser' to see the full contents of today's post
---
You know what really bugs me? When people on Twitter do that thing where they're talking about a college football player who was either a legend/an All-American/a star in the NFL, and they say "[Player] was so underrated!"
Example: Every off-season there's an avalanche of posts about guys like Cam Newton/Percy Harvin/Johnny Manziel/Lamar Jackson in college with captions like, "PEOPLE FORGET HOW COLD THIS GUY WAS! 🥶" when not a single one of us forgot! I promise you, of all the things college football fans could ever do, the last thing on the list is forgetting how great Cam was at Auburn! It doesn't just apply to those guys, either. I wish I could find the exact number of times other Ohio State fans have left comments on one of my OSU highlights about no one appreciating Ted Ginn/Beanie Wells/Chris Gamble/Braxton Miller/other Ohio State legend. WHO ARE THESE MYTHOLOGICAL FANS WHO DON'T APPRECIATE THE GUYS WE TALK ABOUT ALL THE TIME?
---
You know a guy who's actually underrated? Darius Reynaud.
There's a 90% chance you just said, "Who?" if you're under 30. If you're over 30, there's a 70% chance you either just said, "Who?" or, "Forgot about that guy. He was good." That's underrated.
Reynaud doesn't get the recognition he should for obvious reasons. For starters, he was a receiver playing in West Virginia's run-heavy offense. That offense also already had big-name stars like Pat White, Steve Slaton, Noel Devine, and even Owen Schmitt taking up most of the attention. The scheme, plus the other offensive firepower around him meant Reynaud had to make the most of his opportunities on offense and special teams, which he did:

The raw numbers aren't crazy, but they also don't tell the full story of how important he was to the glory days of West Virginia Football. Whether it was scoring four total touchdowns in WVU's two BCS wins over Georgia and Oklahoma, throwing key blocks in the run game for White, Devine and Slaton, or making a big special teams play, Reynaud was the type of player you need if your team is going to win. So no, this highlight reel isn't Percy Harvin at Florida, and it isn't someone that a lot of people who aren't either West Virginia/die-hard CFB fans will instantly remember - but it is of someone who actually is underrated, and was a damn good football player: