Throwback
Worst Game Ever: Miami and Florida State kill their rivalry
This is the worst football game I've ever watched.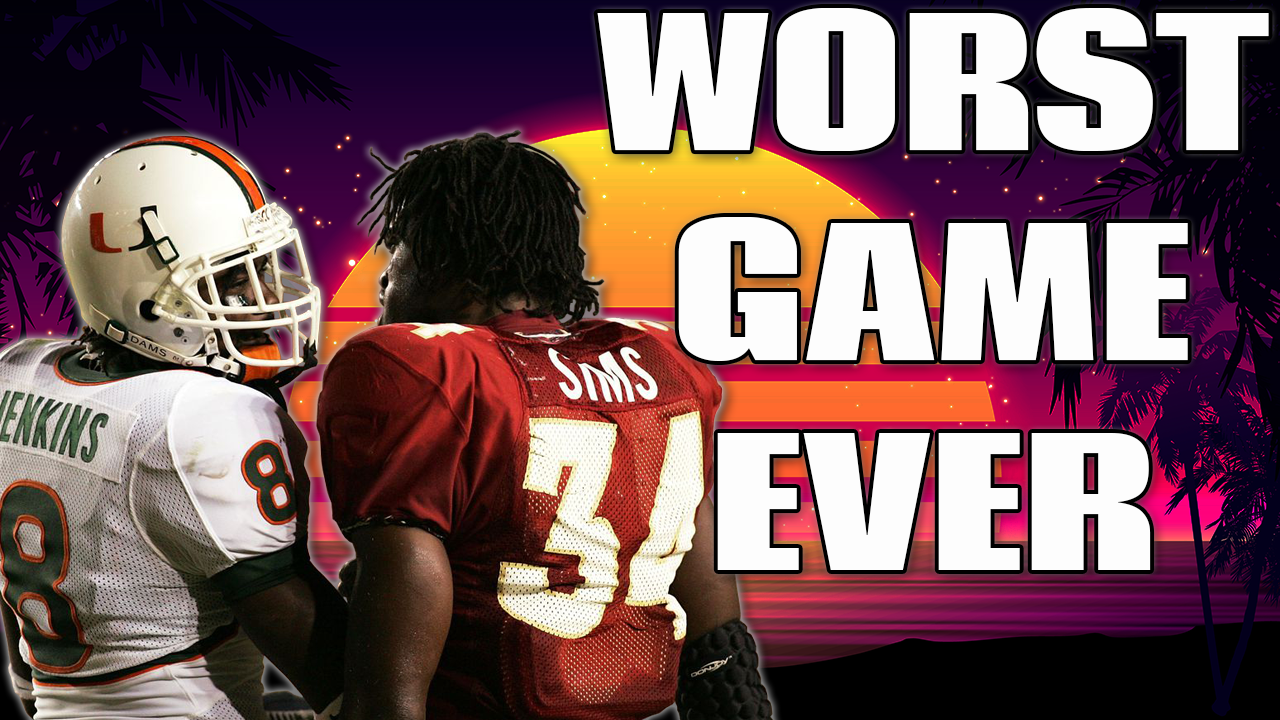 ---
With all due respect to 2007, 2005 is the best college football season I've ever seen. You had the year-long buildup and eventual titanic national championship clash between a dynastic USC versus a Texas team who's quietly one of the best in modern CFB history. The Heisman race was stocked with awesome players. Big-time programs like Alabama, Ohio State, LSU, Michigan, Georgia, UCLA, Oregon, and Virginia Tech all won 10 or more games. Notre Dame was a legit title threat! Mid-majors like TCU and Boise State were on the rise, and West Virginia's duo of Pat White and Steve Slaton carried the Mountaineers to a Sugar Bowl win. It was the final season before the SEC's two-decade reign of terror. I could go on forever, but everything about 2005 kicked ass. Well, almost everything.
From 1983-2004, Florida State-Miami was unquestionably the best rivalry in college football. That matchup gave us the best games, the wildest finishes, had the most high-end talent, and produced more national titles than any other rivalry of its era. Miami-FSU was must-watch, and more often than not was a defining moment in every season. And then the 2005 season opener happened.
Welcome to Worst Game Ever: Episode 4 - 2005 Miami-Florida State. This game is so awful that I legitimately believe it not only killed the best rivalry in college football on a national scale, but that Miami is still trying to recover from it almost 20 years later. Enjoy:
(HERE'S THE LINK TO THE VIDEO FOR THOSE READING ON EMAIL)