Bulletpoints
Bulletpoints: Indiana
Thoughts on Ohio State's ugly win over Indiana.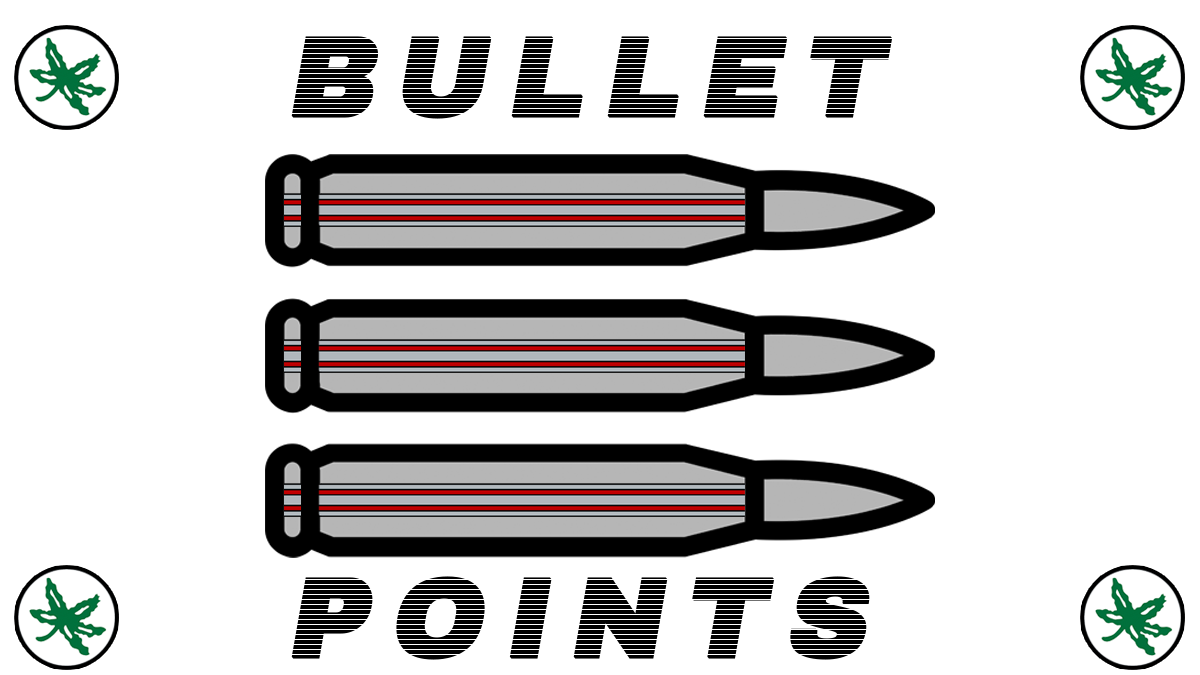 Welcome to the first edition of Bulletpoints! This is going to be a space for me to fire off some random thoughts after every Ohio State game. Here's what I'm thinking/how I'm feeling the day after Ohio State's 23-3 win at Indiana:
That was the kind of game where I'm going to post a highlight of it on the random plays account in two years, and the replies will be, "I forgot about that. That game totally sucked." If you're thinking of re-watching it, please do yourself a favor and enjoy literally any other activity.
I won't lose my mind over one game, but I can't pretend I'm not concerned. The offense had almost zero juice in the first half, and while they played better in the second, it's not like they were spectacular, either. The touchdown drive was nice, but they also settled for two short field goals in the redzone. Are we really lauding scoring 13 second half points vs. Indiana as a success? All that talk about "aggression" and "letting it rip" after how Day called the Georgia game was non-existent. The offense looked passive, and there were times they outright got bullied. They took care of business defensively, but Indiana's offense doesn't look like they have a pulse - so I don't know what exactly we can take away from that side. No denying that they had a great day, though.
Kyle McCord could end up being a very good quarterback, but I'm losing my mind at people comparing his performance yesterday to CJ Stroud's against Minnesota in 2021. That Minnesota team was significantly better than Indiana is, and the road atmosphere Stroud dealt with isn't in the same universe as the country club vibe at IU yesterday. Stroud made some incredible throws in that game, and he had to because he didn't have the luxury of a competent defense not giving up points in bunches like McCord did yesterday.
That said, McCord did make some nice throws. The seam shot to Cade Stover for a long gain, Carnell Tate's drop, and the TD to Marvin Harrison Jr. that got called back all stood out.
What the hell was this:
Chip Trayanum runs with a combination of decisiveness, burst, and aggression that should make him the starting running back. He also showed out as a lead blocker, and I don't see the justification for not having him on the field as much as possible.