Bulletpoints
Bulletpoints: Ohio State-Notre Dame
What the hell did we watch last night?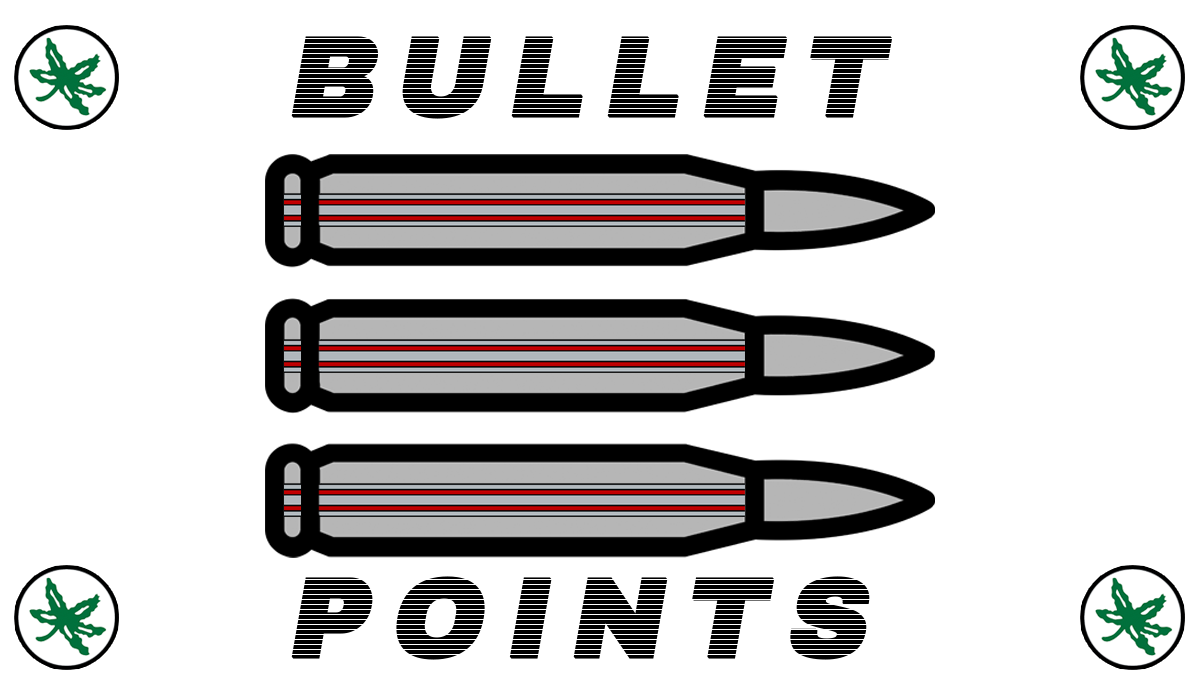 For those reading on e-mail: click 'view in browser' to see the full contents of today's post
---
Hey everyone, hope you all had a great weekend! I've got some real life stuff to take care of, so there won't be a 10 takeaways column this week; but thought I'd send out this week's edition of Bulletpoints on my thoughts from the Ohio State-Notre Dame game. Thank you for subscribing, and enjoy!
I've never seen a more 'razors edge' outcome to an Ohio State game than last night's. The state of the fanbase this morning had they not scored on that final play would have been volcanic to a degree that I think would've surpassed last year's Michigan game. Not only would they have lost, but it would've been punctuated by not being able to gain a single yard. Everything that Ryan Day yelled about in the postgame –People questioning their toughness, physicality, etc.– would've been the main talking point this week, and it would've been nasty. I'm glad we're not in that alternate timeline, but the margin between that and the one we're in is microscopic.
Going on the road and beating a top-ten Notre Dame team is probably Ohio State's best regular season win since 2021 Michigan State. It was ugly, but they got it done in dramatic fashion, and it beats the alternative.
Kyle McCord had some misses, but was nails when it mattered most. He was great in the second half, and the two throws to Marvin Harrison Jr. and Emeka Egbuka on the final drive were darts. He carved Notre Dame up on third downs, going 10 of 13 for 155 yards with nine conversions. (Bonus for subscribers: I made a video of all McCord's third/fourth down dropbacks that you can find at the bottom of this page.)
For all the preseason talk about the McCord-Harrison Jr. connection from their high school days, McCord-Egbuka has been the money combo so far. Egbuka had seven catches for 96 yards, and would've had an even bigger night if not for the would-be touchdown he dropped in the second quarter.