Ohio State
Bulletpoints: Western Kentucky
I'm feeling good after the Buckeyes' 63-10 win.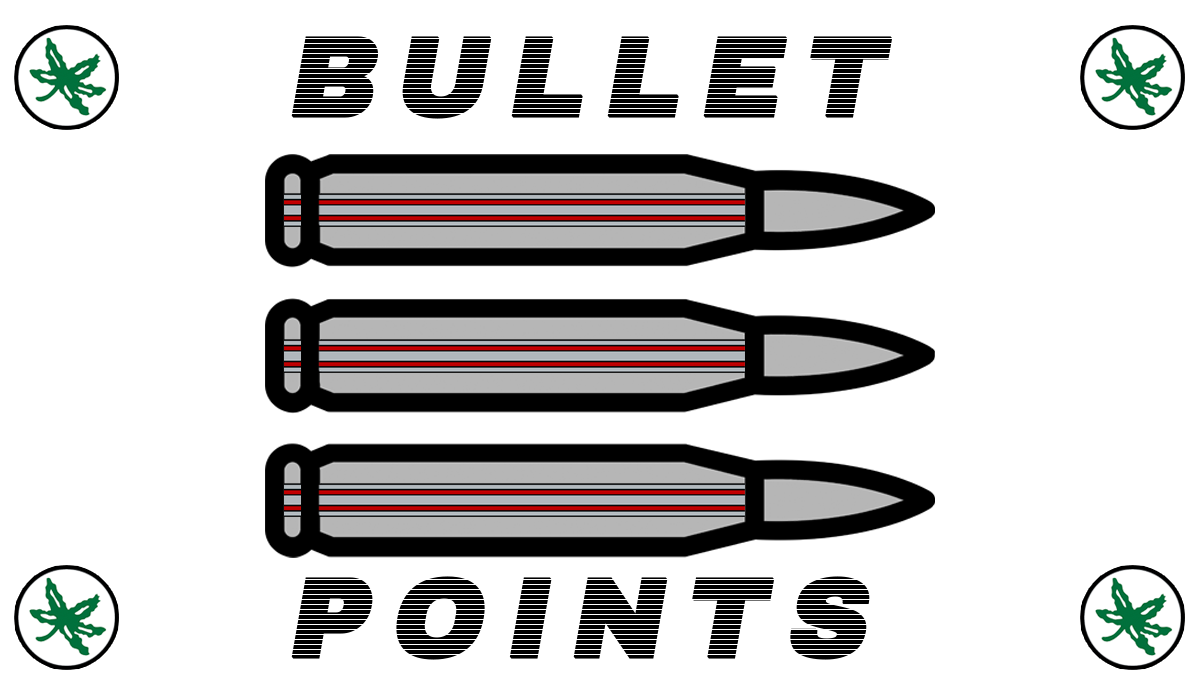 ---
It's Western Kentucky and that's exactly what Ohio State should do to them, but it's also exactly the kind of performance Ohio State needed. The Indiana/Youngstown State games lacked any juice, and it was great seeing both sides of the ball play with confidence.

To that point: I don't know how much I'm taking from this game and applying to Notre Dame next week, but I know that winning 63-10 makes me feel much better going into that game than how I felt after the first two games.

I recorded a 40-minute podcast right as the game was finishing with my thoughts if you want them in audio form:
I get that watching the defense give up three long drives at the start was frustrating –WKU's first three drives went 10 plays, 11 plays (field goal), 7 plays (touchdown)– but if there's one early-season opponent I wasn't gonna flip out over giving up yards to, it's them. They've got a good QB with explosive weapons out wide; it's not surprising that they generated some offense.

That said: The defense definitely still has some soft spots. The secondary forced a couple fumbles –including one that they should've recovered on WKU's first half TD drive– but they have to find a way to create more havoc up front.