Ohio State
My 15 favorite moments in Ohio State-Notre Dame history
There's no doubt about No. 1.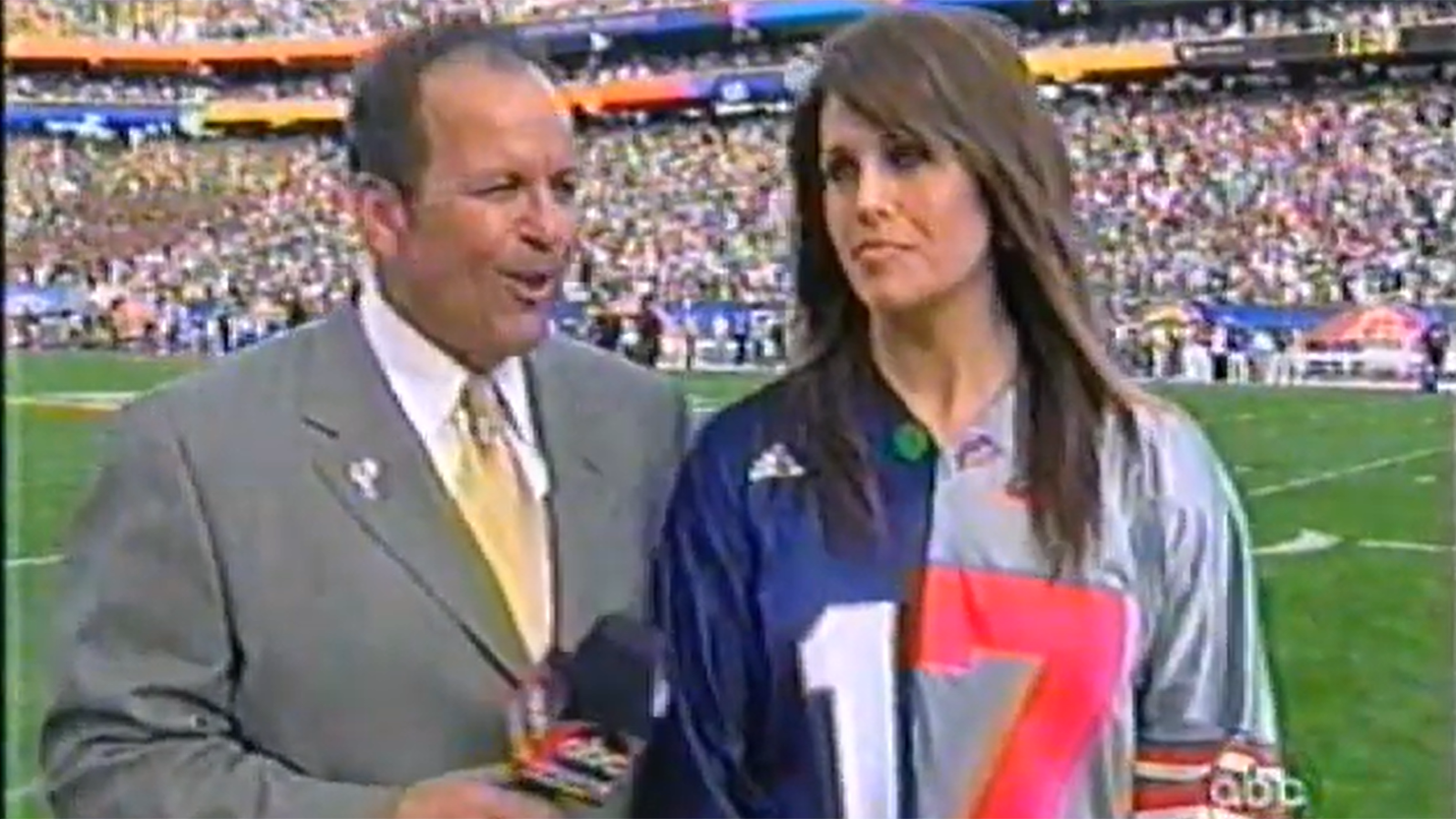 For those reading on e-mail: click 'view in browser' to see the full contents of today's post
---
Note: I published a version of this article before last year's game, but thought I'd re-heat it –with some updates to include last year's game– for tomorrow's matchup between the Buckeyes and Fighting Irish. Enjoy!
Honorable Mention: Jim Tressel gives Jack Arute fashion advice (2006 Fiesta Bowl)
Was the collar stay originally Arute's? If so, did it fall out and Tressel just picked it up on the spot and then owned him for kicks? What if Tressel just had an extra one in his pocket? Would you put something like that past him? How humiliated do you think Jack Arute was in that moment to hear Jim Tressel tell him, "You're not lookin' sharp"? I need answers.
15. The 'Champions Today' shirts (2016 Fiesta Bowl)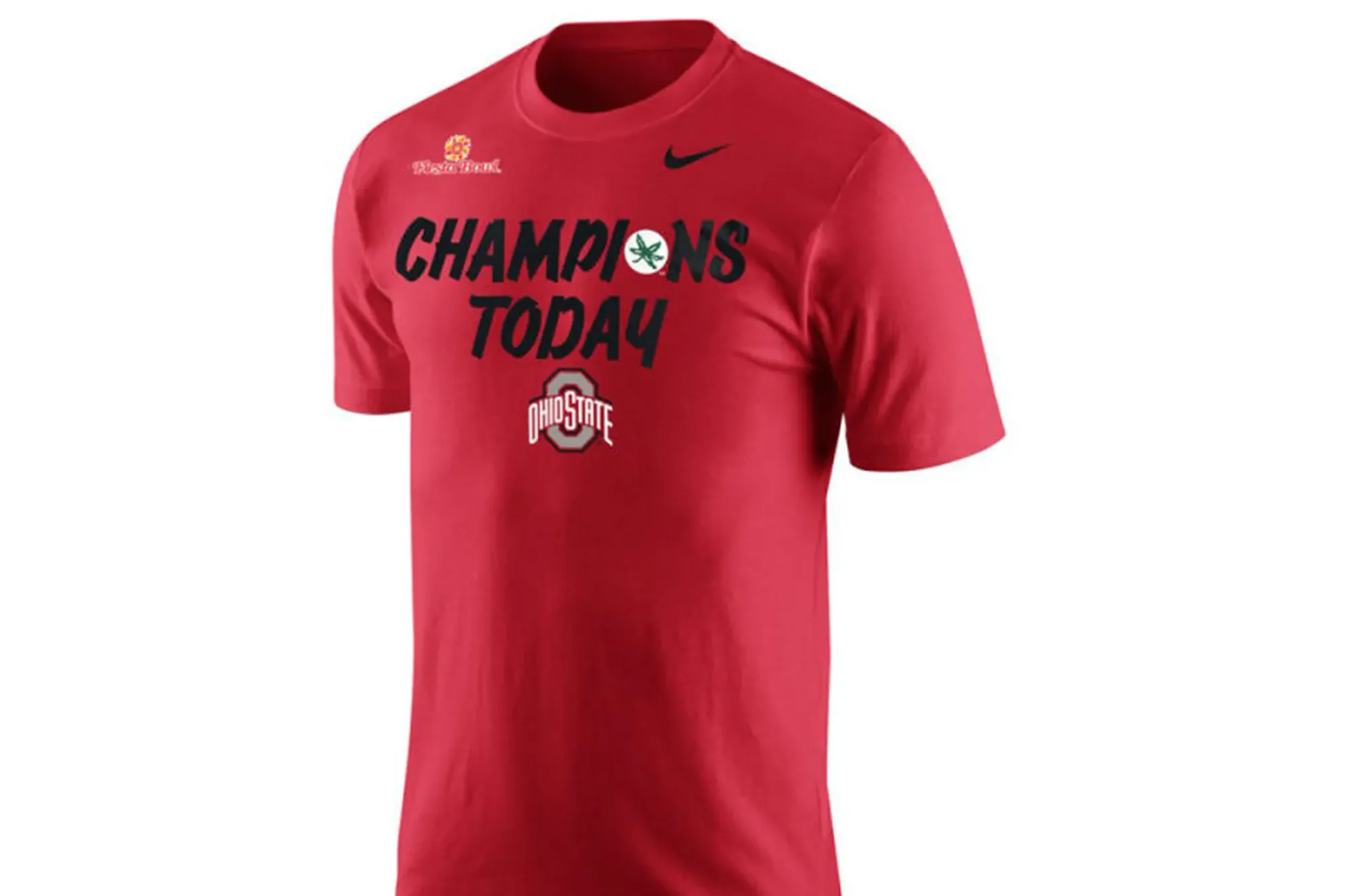 This was a solid dig at Notre Dame from Nike, and in retrospect I'm pissed I didn't buy one as a keepsake. These were the official Fiesta Bowl Champions t-shirts, obviously alluding to Notre Dame's iconic "Play like a Champion Today" sign.
14. Mike Hall takes over (2022)
Last year's season opener was ugly. Ohio State's offense never quite found the gear they would for (most of) the rest of the season, so it was up to the defense to step up and set the tone. Enter interior defensive lineman Mike Hall Jr.
Hall terrorized Notre Dame's front and quarterback Tyler Buchner all night, helping hold the Irish offense to just 2.5 yards per carry. He collected four tackles, two TFLs, a sack, plus a handful of other splash plays, and was one of the main catalysts in the Buckeyes' 21-10 win.
13. Jerry Rice's insane sideline fit (2006 Fiesta Bowl)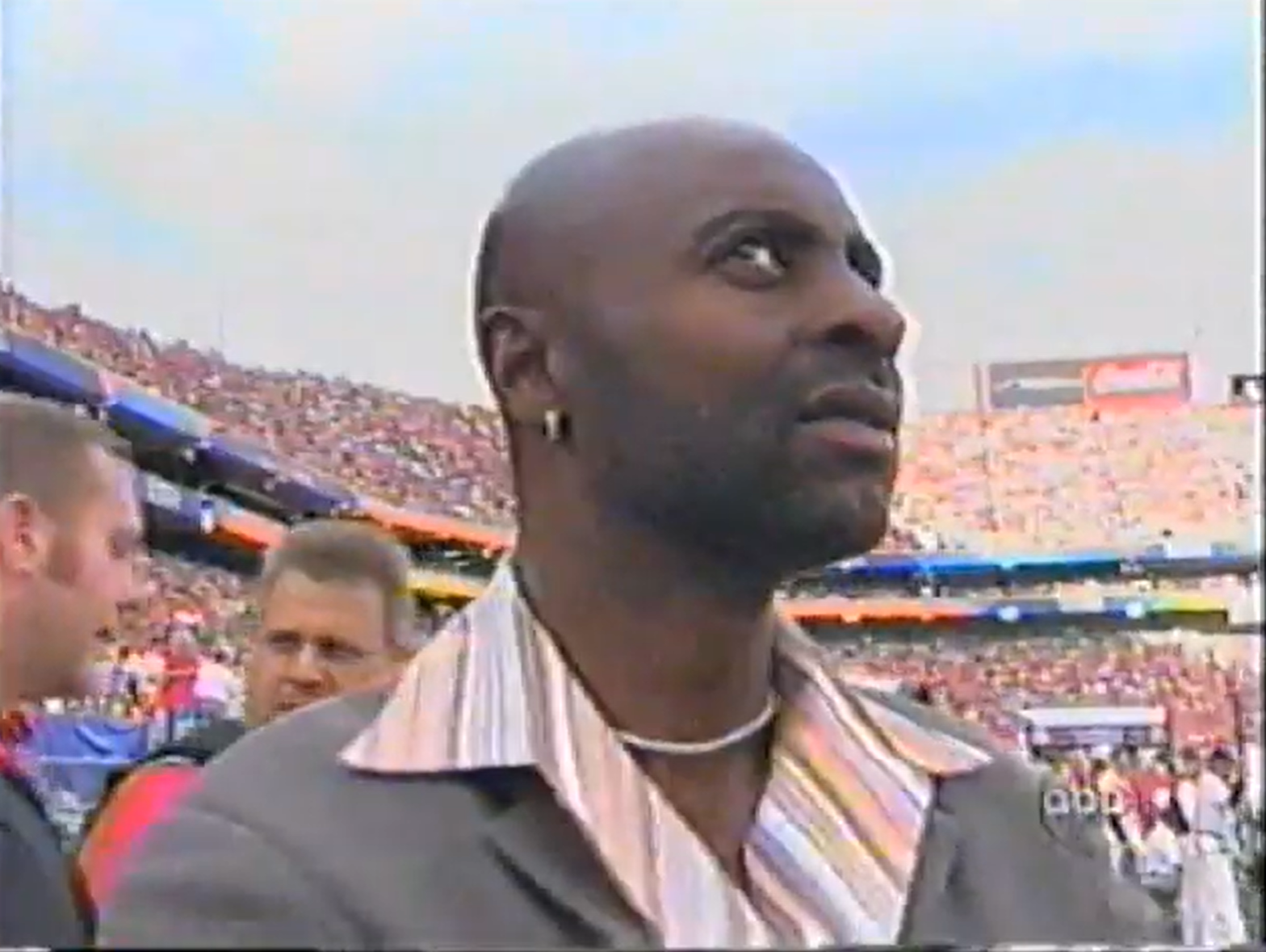 The GOAT was giving strong "what the fuck is MJ wearing?" vibes here. That shirt looks like background gradient from a seventh-grader's PowerPoint presentation in 2004, and the suit jacket is almostidentical to Jack Arute's. Rice was at the game promoting Dancing with the Stars for ABC, and was just as in awe of Ted Ginn Jr. as the rest of us.
12. Tony Alford runs off on the plug (2016 Fiesta Bowl)
This was the hottest endzone celebration at the time, and I can't stop laughing at how much fun Alford had with it. God bless the Skycam feed for picking it up, and god bless my old Vine account for making sure it lives on.
11. Luke Fickell's interception (1996)
Luke Fickell had two career interceptions at Ohio State, and this was his second. It's a beautiful playcall that stopped a potential Notre Dame scoring drive, and kept a 12-7 lead that the Buckeyes never relinquished.