Bulletpoints
Bulletpoints: Purdue
Breaking down a nice win for the good guys.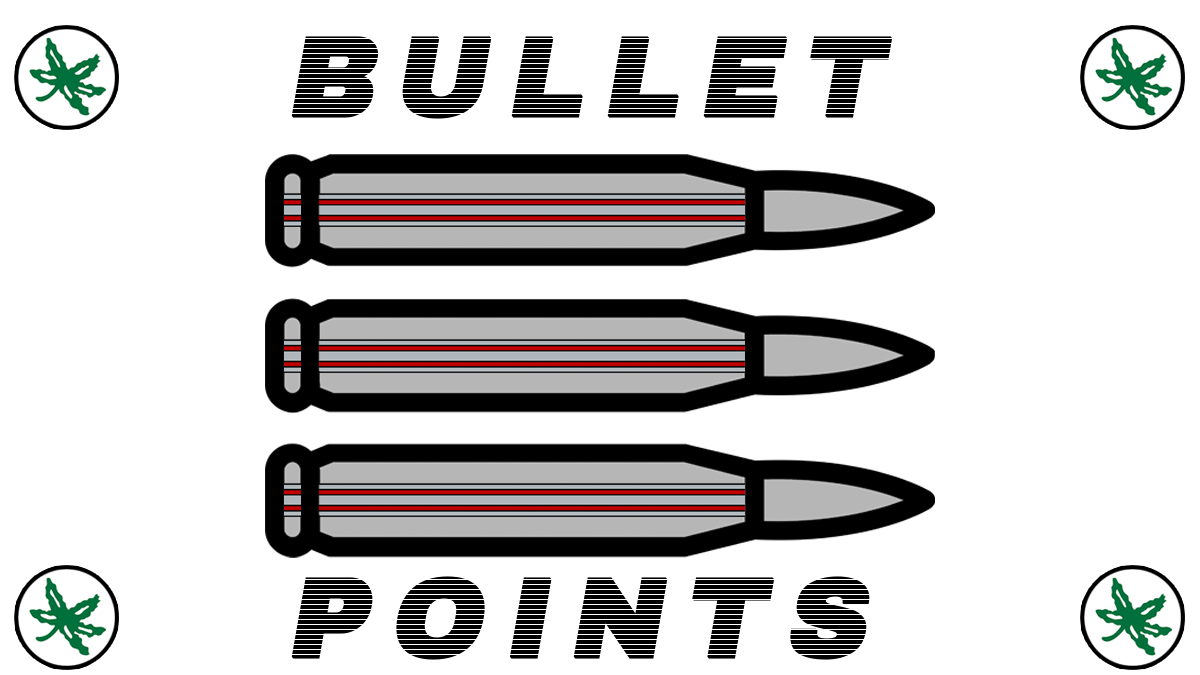 It's fun enjoying a nice Ohio State win. Does Purdue suck? Absolutely, but Ohio State did exactly what they should do against a team like that, which hasn't always been the case this season. That's a nice way to roll into the Penn State game next week.
Let's get this out of the way: I completely understand why games on Peacock are a pain in the ass for people who don't already have it/use it, but I didn't mind the broadcast. I don't want Ohio State on there more than once or twice a season, but there wasn't anything I thought was a step below what we get from Fox every week.
The first series for both the offense and defense were quintessential 2023 Ohio State:

Defense: Gave up some yards, held near midfield, Purdue missed a long kick.
Offense: Got in early third-and-long, threw the ball to Marvin Harrison Jr., repeated that formula, scored a touchdown. 18 had 63 of their 69 yards on the drive, including the TD.

Special teams: Even did their part with Jayden Fielding missing the extra point!

I'd like to share this tweet from January:
Purdue's run defense is terrible, but Dallan Hayden plays with such a simple north-south style that just lends itself to consistent yardage. He's the best all-around running back on the roster, and some easy decisions disguised as tough decisions need to be made at running back going forward, if you know what I mean. They'll probably still have TreVeyon Henderson as RB1 next week, but Hayden needs snaps.
I feel confident saying this was the best game of Kyle McCord's career so far. There was a point in the first half where he was 9 of 19 passing, but at least four of those incompletions were drops. He's not perfect by any means –he still drifts in the pocket too often– but he's definitely finding a groove. The pass to Carnell Tate down the middle of the field was a dart.

Another thought on McCord drifting: It's hard to blame him, because the pass protection still isn't great.

How 'bout this from the defense in the first half?
I said it last week, and it bears repeating: This isn't a defense that's going to cause a bunch of havoc, but they keep everything in front of them, and don't beat themselves. It's not super sexy all the time, but it gets the job done.