Bulletpoints
Bulletpoints: Youngstown State
The new clock rules are unfair to Ohio State, and Ohio State only.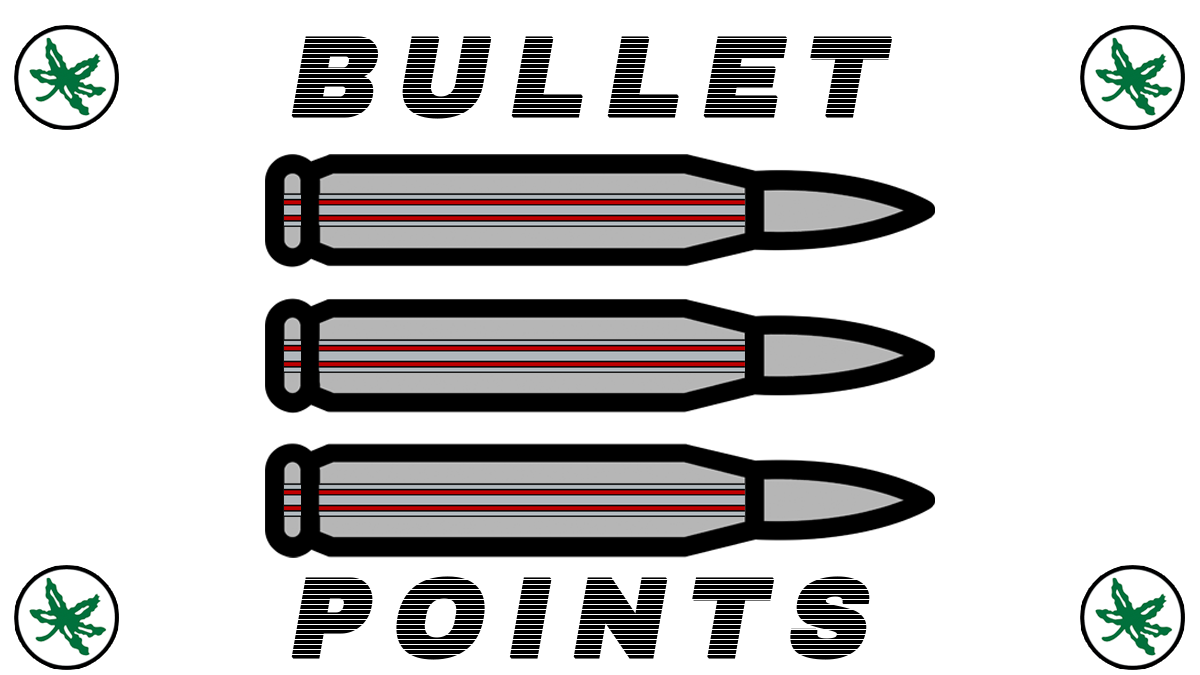 I already said this on Scarlet and Gray Stripes, but the only concrete thing I'm taking from the first two games is the quarterback play so far is a clear downgrade from what we're used to. That's not breaking news - no one expected Kyle McCord or Devin Brown to play at the level of Justin Fields or CJ Stroud, but it's the biggest thing that stands out to me. That isn't to say either guy has been bad or can't be great, it's just the reality so far.
That being said, I thought McCord played fine for the most part. There were some warts, but the offense looks smoother with him in, and his floor right now is much higher than Brown's. It's time for Ryan Day to name him the clear starter.
Either the Ohio State beat/people around the program lied/over-exaggerated about Brown's athleticism and traits, or he isn't being used in a way that takes advantage of those things. I don't know which it is, but there's an element of trying to fit a square peg into a round hole with what they're asking him to do.
Big fan of this quote from Denzel Burke:
One of the things that's bugged me most about the program lately is a lack of accountability. There's a built-in excuse for almost everything that goes wrong, and answers from coaches and players are usually combative in regards to things that might need to change.
I don't think anyone reasonable expects Ryan Day or his players to burn it down over every little thing that goes wrong. I don't need them to say, "Wow, we sucked today! The fans are right!" But is it too much to ask for a simple, "This isn't up to our standard. We need to be better," every once in a while without the pissy attitude like the fanbase is out to get them? Beating Youngstown State 35-7 simply isn't up to Ohio State's standards, and it's nice to know someone in the room feels the same way a lot of us do.