Throwback
Pat McAfee made history before he made history
Highlights, For the Brand.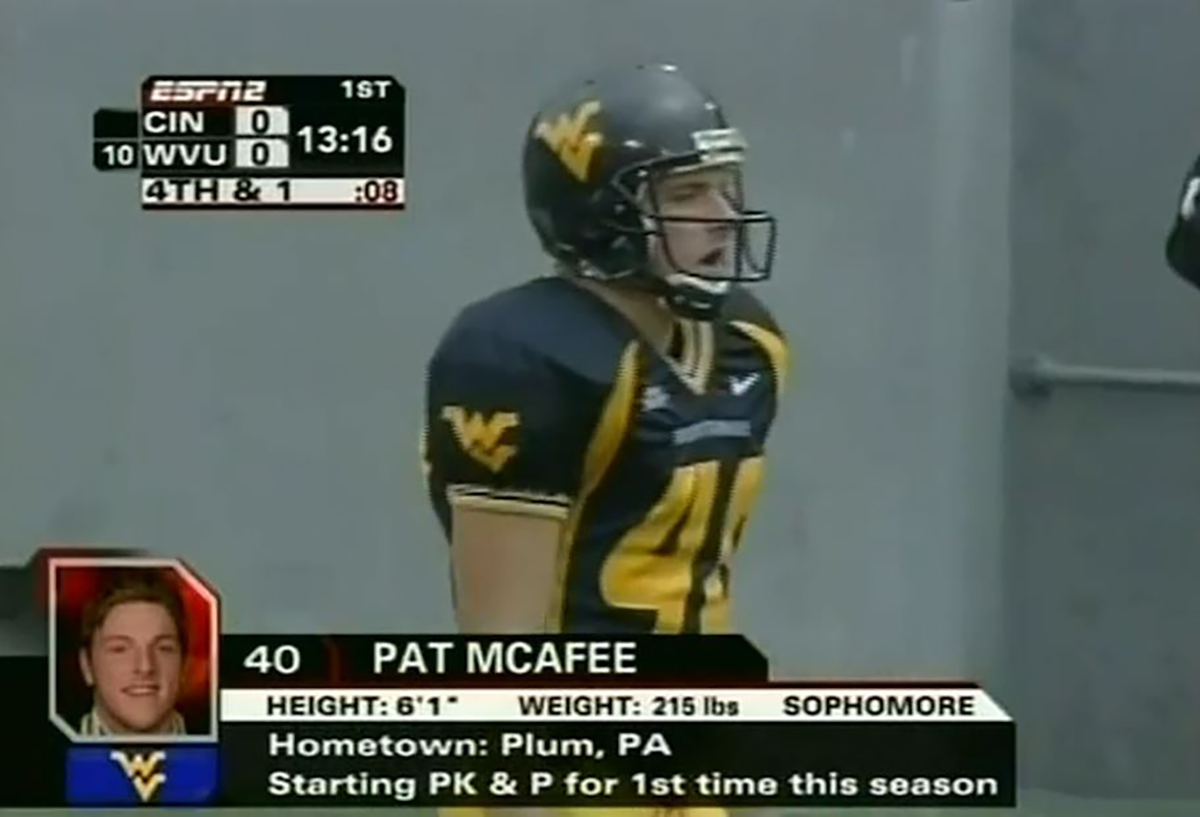 For those reading on E-mail: Click "View in browser" to see today's highlights
---
Did you know that Pat McAfee is the leading scorer in West Virginia Football history? That's right, the guy who everyone knows for being a punter –arguably the best of his generation– also kicked, and is one of the best players in WVU history. But that's just a piece of his story.
McAfee's done a lot since his days in Morgantown. He played 8 NFL seasons, making two Pro Bowls and one All-Pro team. He started a show that took the sports world by storm, eventually earning him a spot on College Gameday and a massive deal with ESPN. He became such an entertaining fixture on WWE programming as a commentator that he's had multiple in-ring matches, including an all-timer at WrestleMania 38. Who else can say they've faced Vince McMahon one-on-one –let alone at Wrestlemania–, then drank beer with Stone Cold Steve Austin? (before eating a stunner, of course.) Pat's rise has been meteoric, and it's been fun watching someone who clearly has passion for what they do have this level of success.
But I have to admit - I wasn't a fan at first:
College football and wrestling are two of my favorite things

why does the punt stool man have to be involved in both

— Colton Denning (@Dubsco) November 2, 2019
Did the punter announcer just say "the XFL is good for this country" 😂

— Colton Denning (@Dubsco) February 10, 2020
Yikes. That was my bad. I was too quick to criticize someone whose enthusiasm has made every product he's been involved in better. Plus, Shinsuke Nakamura is my favorite wrestler of all-time so I appreciate Pat for always gassing him up. I was a McAfee hater, and I'm here to admit that I was wrong. So, as part of my apology –and the fact that it's West Virginia month on the YouTube channel– here's 23 minutes of Pat McAfee kicking the hell out of the football for four seasons at West Virginia: