Throwback
Remembering when PJ Fleck torched Maryland
Before 'Row the Boat,' PJ could ball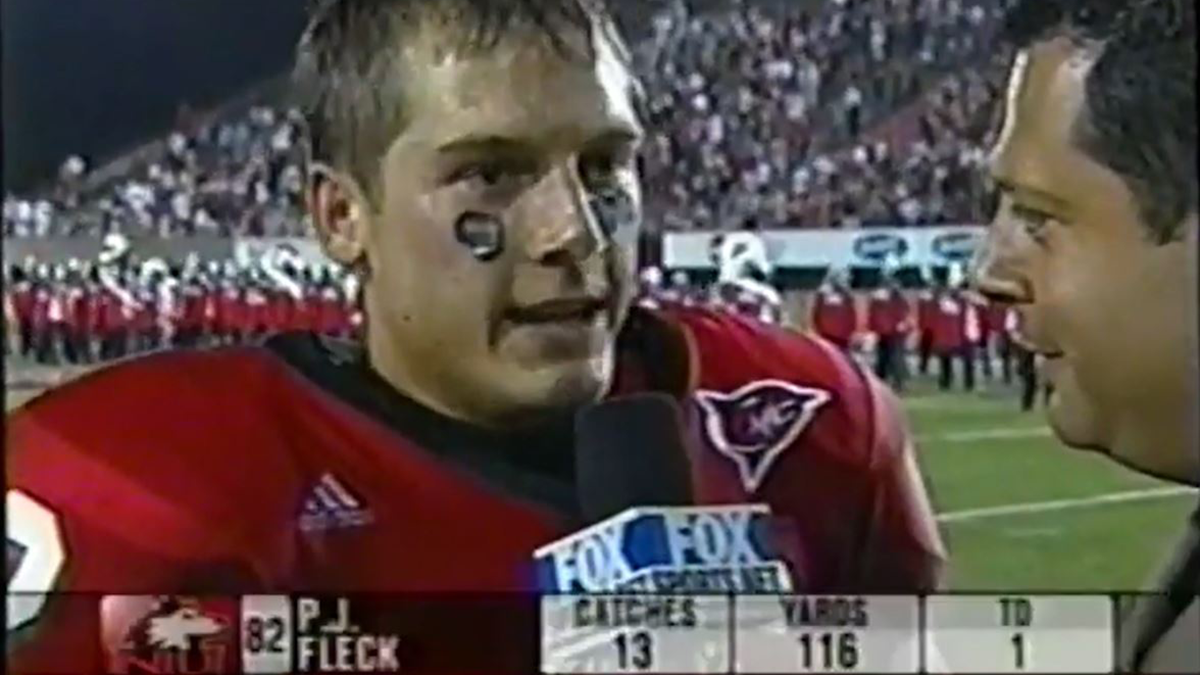 (Click "view online" to see the video if you're reading this on email.)
---
Hey everyone, hope you're having a great week so far. As I try and figure out what to populate the site with during this extremely quiet period in college football, I'm also working on some other projects for my YouTube channel. That usually leads to me finding some pretty random stuff, and that's exactly what today's post is.
Unless you're a Northern Illinois fan, you probably don't remember when NIU upset #14 Maryland in their 2003 season opener, or the that the Huskies also beat Alabama a few weeks later en route to a 10-2 season. NIU was stacked that year, having a defense that only gave up more than 25 points in a game twice all season, and an offense with future NFL'ers like Michael Turner, Sam Hurd, and Doug Free making plays.
They also had PJ Fleck, who was in his fifth season at NIU, and in the midst of becoming one of the most productive receivers in school history. Before he became the Head Coach at Western Michigan and Minnesota, Fleck could ball! In 2003, he had 77 catches for 1,028 yards and six TDs –including a school-record 234 yards against Ohio– earning First Team All-MAC honors. (NIU fans: help me find the 2003 NIU-Ohio game so I can make that video!)
For the purposes of this post, his most memorable performance came in the 2003 season opener against the Terrapins. Fleck caught 13 passes for 116 yards, including a spectacular diving TD grab, helping the Huskies pull off an overtime stunner against a top-15 Maryland team that would eventually win 10 games and finish 17th in the AP Poll. Hope you enjoy the video!
(Click "view online" at the top to see the video if you're reading this on email.)