Ohio State
Power Rankings: 15 former coaches Ryan Day should berate next
Step up to the plate, Randy Edsall.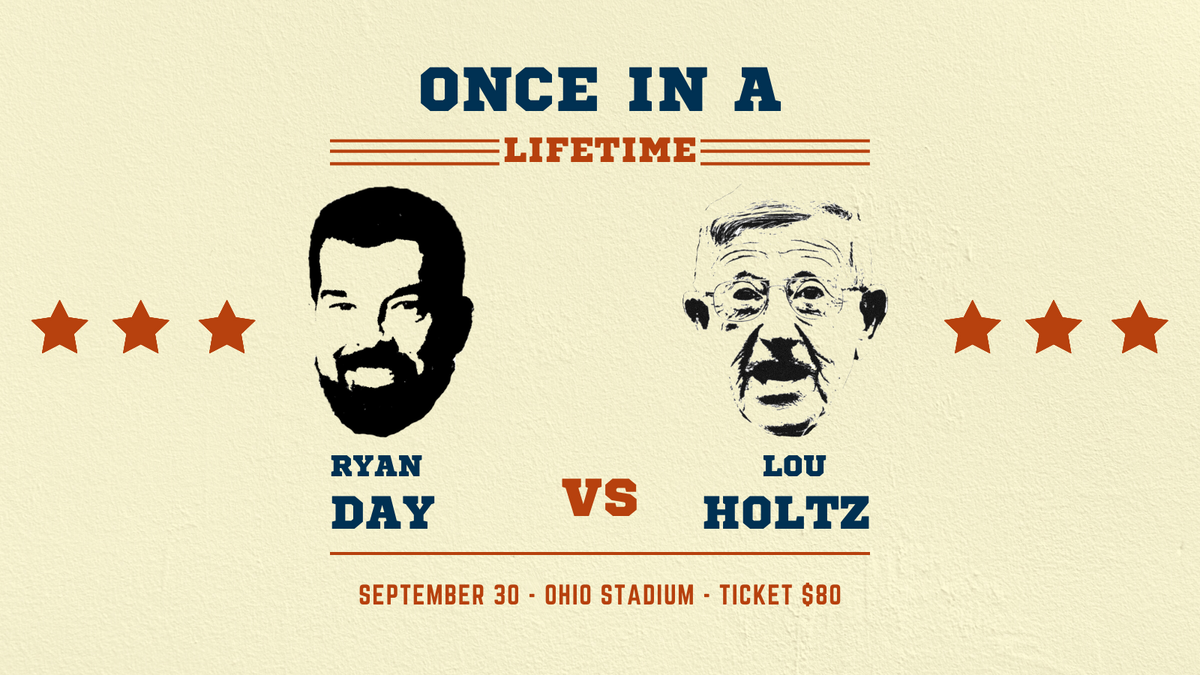 For those reading on e-mail: click 'view in browser' to see the full contents of today's post
---
The war of words between Ryan Day and Lou Holtz over the last week has been the funniest thing to happen in college football this season, and got me wondering what would happen if Day turned screaming at former coaches during his postgame interviews into a new Ohio State tradition. Follower/reader @Mock_Dr_taylor took it a step further:
So in honor of their great idea, I've power-ranked the top-15 former (living) coaches of teams remaining on Ohio State's schedule –Maryland, Purdue, Penn State, Wisconsin, Rutgers, Michigan State, Minnesota, Michigan– who I want to see Ryan Day cut a postgame promo on next. Enjoy!
15. Chris Ash (Rutgers)
Ash is remembered fondly by Ohio State fans as the Co-Defensive Coordinator of the 2014 National Title team, which is why Day shit-talking him would be extremely out of left field, but also a tremendous power move. Ash became Rutgers' Head Coach in 2016, going 8-32 in three-and-half seasons, and getting outscored 166-3 in three losses to Ohio State. He's now the defensive backs coach for the Las Vegas Raiders.
Key quote about him in Day's postgame interview: "I know we just beat Rutgers for the 10th year in a row, but I'll always respect Greg [Schiano] for putting up more of a fight than the guy before him did."
14. Danny Hope (Purdue)
Key quote about him in Day's postgame interview: "I'm sick of people making fun of my beard; saying I dye it. Would you rather me look like Danny Hope?"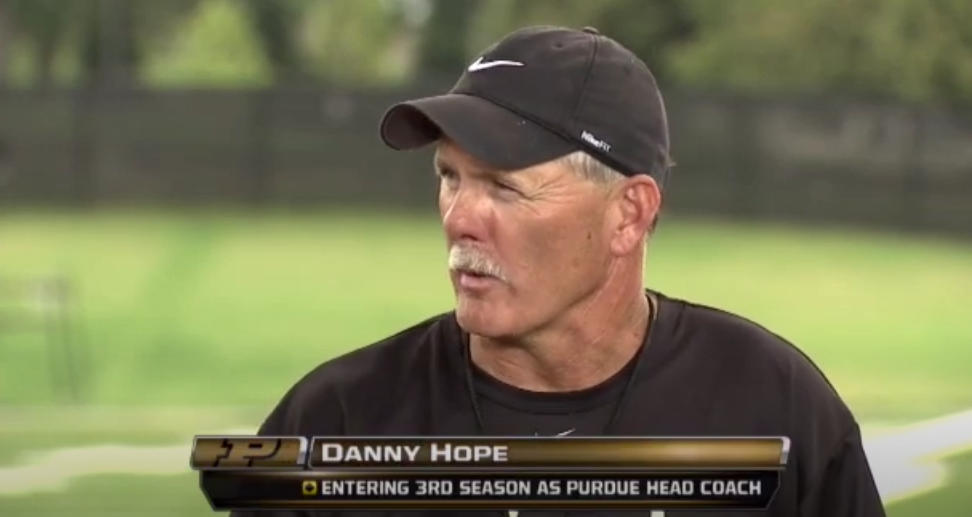 13. Gary Andersen (Wisconsin)
At last check, Andersen's a volunteer analyst at Weber State, so he would definitely be the most "What he say fuck me for?" coach on the rankings.
Key quote about him in Day's postgame interview: [After Ohio State overtime win in Camp Randall] "I've got a ton of respect for Luke....Hell of a coach, and he's got those kids playing true Wisconsin Football...Can you imagine leaving this place for Oregon State?"
12. Barry Alvarez (Wisconsin)
The shock value on this one would be high, but Alvarez is probably at the top of the list of people to avoid saying anything negative about because 1) He's so well respected 2) He seems like the kind of guy who could have you fitted for a pair of cement shoes if he really wanted to.
Key quote about him in Day's postgame interview: [Right after what he just said about Andersen] "Who even made that hire, anyway?"
11. Randy Edsall (Maryland)
You may not recall this, but Ohio State beat Maryland 49-28 in 2015, and Edsall got into a heated exchange with a reporter at his postgame presser before walking out:
He was fired the next day.
Key quote about him in Day's postgame interview: "The next time someone asks me about our team's toughness, I'm storming out of this bitch like I'm Randy Edsall."
10. Bret Bielema (Wisconsin)
This one's a little shoe-horned because Bielema's not only at another school in the conference right now, but he and Day have yet to square off since he's been back. I could totally see him on some pre-Big Ten Title/ESPN College Football Playoff Coaches Roundtable show saying the same stuff Lou Holtz did, though. Bret's been a little too quiet for my liking lately, and this would be an entertaining feud.
Key quote about him in Day's postgame interview: "I plan on coaching here a long time...And if you ever see me on another sideline, I can promise you it'll be in the NFL and not for one of the bottom feeders of this conference."
9. Mark Dantonio (Michigan State)
The biggest subplot of Mel Tucker's firing has been Michigan State Interim Head Coach Harlon Barnett bringing Dantonio back as an Associate Head Coach, which gives this one an extra layer of intrigue. Dantonio seems like the type of guy to send some goons to your house though, so Day would have to tread lightly.
Key quote about him in Day's postgame interview: [After 50-3 Ohio State win] "It was really great seeing Mark tonight. So many things about this sport have changed recently, but the fact that I could look over at the Michigan State sideline and see him there, then look up at the scoreboard and see they only had three points? That's a great reminder of the traditions in college football."
8. Bill O'Brien (Penn State)
Bill only spent one season in State College, so it's tough to come up with an angle to really get this feud popping outside of O'Brien saying that even though Mac Jones is ass, he's still had more success in the NFL than any QB from Ohio State ever. So then why is he so high in these rankings? Because his connections to Penn State, Alabama, Nick Saban, and the New England Patriots are all things we can collectively hate. This one needs workshopping, but the possibilities are endless.
Key quote about him in Day's postgame interview: "Complain about our short-yardage offense all you want, but we just scored 35 on Penn State. Throw on Redzone tomorrow and watch the Patriots put up 15 on the Raiders, and realize how good you have it."