Throwback
Classic Performances: Torry Holt's 4 TD game vs. Clemson
One of my favorites ever.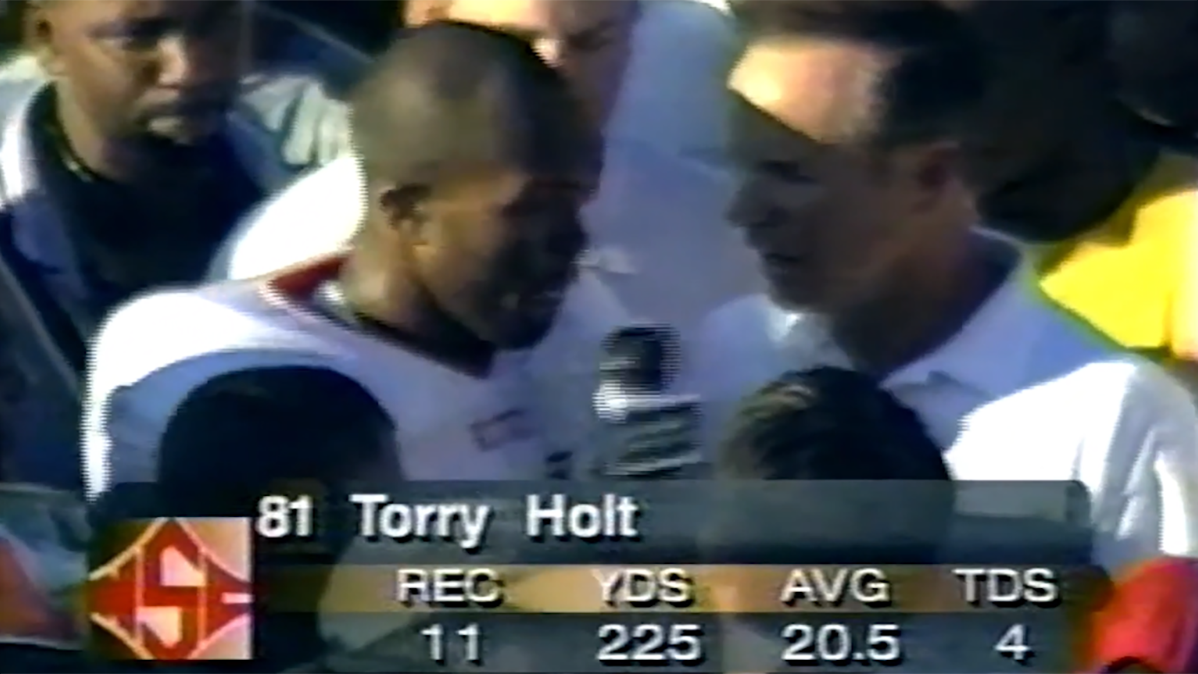 (PSA: CLICK "VIEW ONLINE" IF YOU'RE READING THIS ON E-MAIL TO SEE THE VIDEO)
---
With the season winding down, it's about that time to start putting up some throwback videos on the YouTube channel again. What better way to start than with a classic performance from one of the most underrated receivers of all-time?
Before he had over 900 catches, 13,000 yards, and 74 touchdowns in an illustrious 11-year NFL career, Torry Holt tore ACC defenses up for four seasons at NC State. The Gibsonville, NC native re-wrote the Wolfpack record book, and still stands at (or near) the top of every major receiving category:

Holt's 1,604-yards in 1998 is still a single-season program record, and it won him ACC Player of the Year, before the St. Louis Rams scooped him up with the sixth (!) pick in the 1999 NFL Draft. His greatest performance at NC State came that year on the road versus Clemson, where he torched the Tigers with 11 receptions for 225 yards and 4 TDs, including the game-winner with under a minute to go:
(Click 'view online' at the top if you're reading this on e-mail to see the video)
Holt's NFL career gets a bit overshadowed by the sheer amount of other Hall of Fame-level receiver talent of his era –Randy Moss, Terrell Owens, Chad Johnson, Marvin Harrison, Reggie Wayne, Andre Johnson– but he was always one of my favorites to watch, and had more than a few moments where he was just as dominant as any of those dudes. I'd like to cut a full highlight reel of him at NC State one day, but for now, enjoy Torry Holt at his best - killing the Clemson defense.
---
Thanks for reading/watching, and don't forget to subscribe to 2StripesCPD. Also subscribe to the YouTube channel, and let me know if there are any specific classic performances videos you'd like to see this offseason!