Throwback
Video: Kay-Jay Harris runs for 337 yards vs ECU (2004)
RUMBLIN', BUMBLIN' STUMBLIN'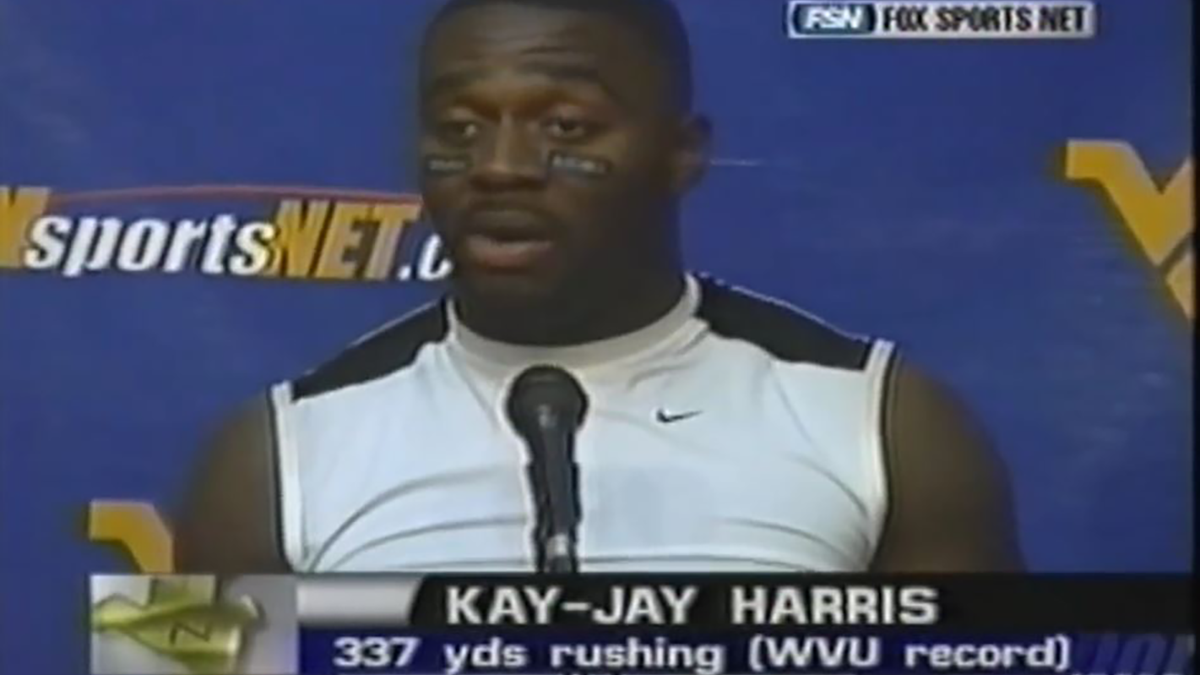 For those reading on e-mail: click 'view in browser' to see the full contents of today's post
---
Happy Friday, everyone! As I wrap up West Virginia month on the YouTube channel, I thought I'd sneak in some single-game highlights today before the Steve Slaton finale on Monday.
You probably don't remember Kay-Jay Harris if you're not a West Virginia fan –hell, even I didn't remember him– but he left his mark on the WVU record book with this 337-yard, four-touchdown performance against East Carolina in 2004. Harris was a bowling ball of a running back –listed at 6'2, 245– and had a top-tier create-a-player equipment look: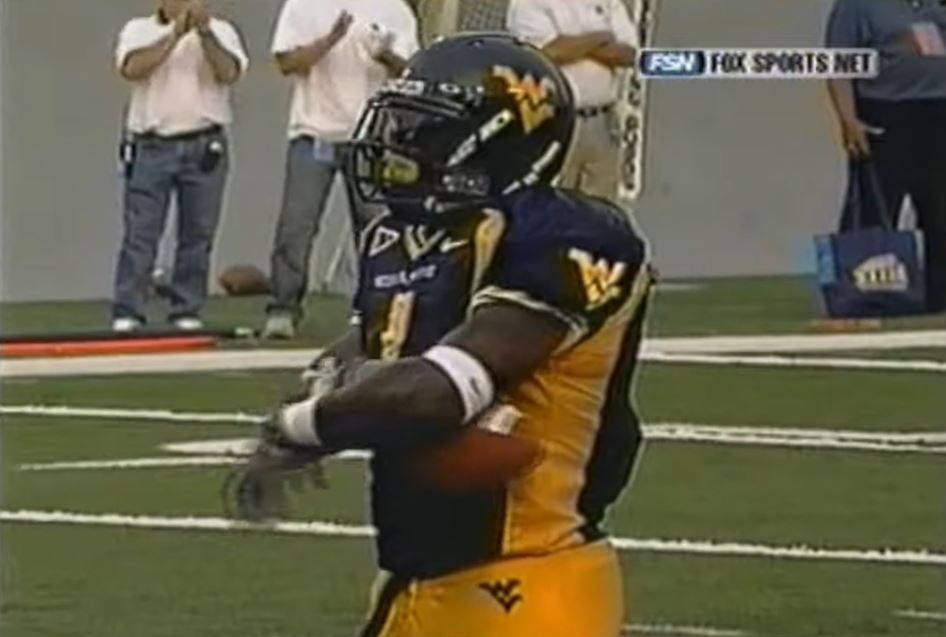 He ran for 1,483 yards and 14 TDs in his two seasons in Morgantown, and held the program single-game rushing record until Tavon Austin's legendary game against Oklahoma in 2012. Enjoy the video!