Throwback
Classic Performances: Woody Dantzler vs NC State (2001)
Your favorite dual-threat's favorite dual-threat.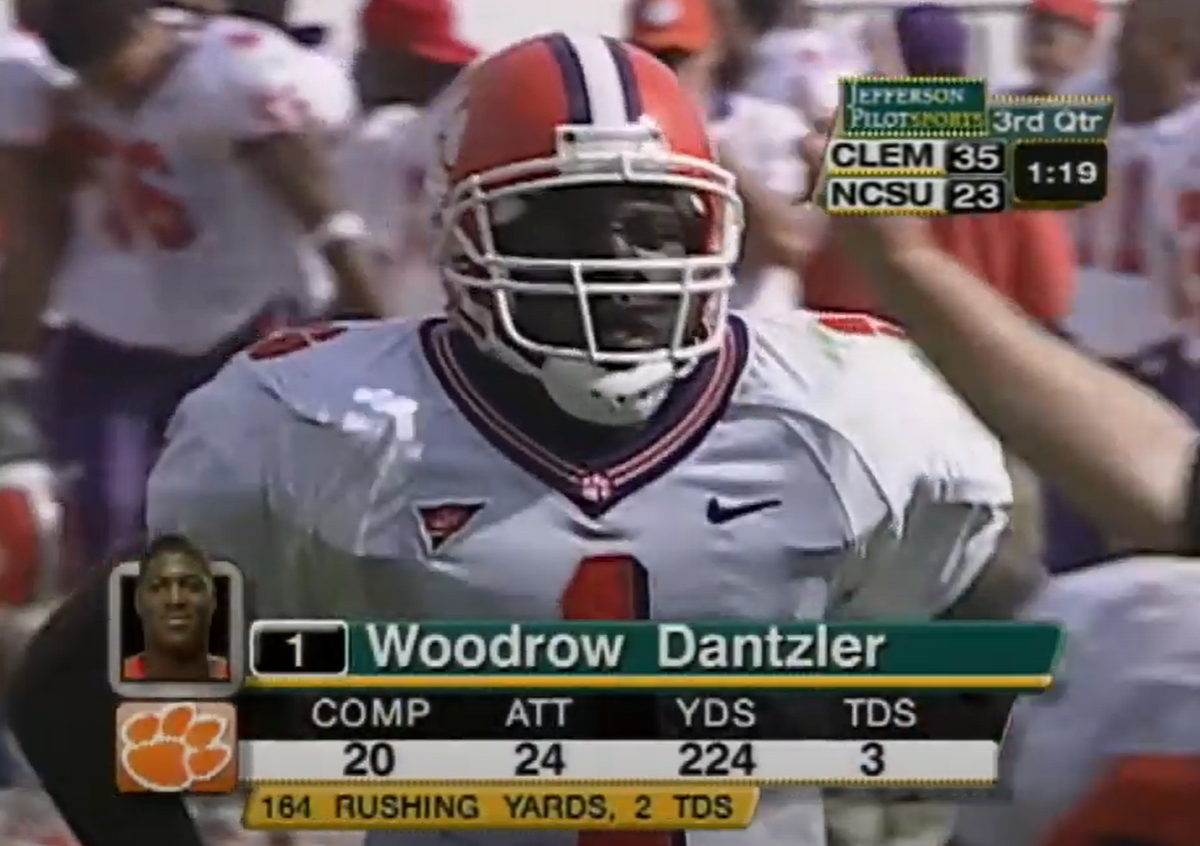 (For the best reading experience, you should click "view online" if you're reading this on email.)
Ask any college football fan over the age of 30 about Woody Dantzler, and they'll tell you one of two things (probably both):
"He was one of my favorite players"
"That dude kicked ass in NCAA 2002"
Whether it was a video game or real life, Dantzler was one of the most dynamic players of his era, and arguably the guy who carried the torch for QBs in the zone read/read option/whatever you want to call it style of offense that blew up in the 2000s and led to what we see today. He was the first player in NCAA history to throw for 2,000 yards and run for 1,000 in the same season, and he put up some ridiculous numbers for the time: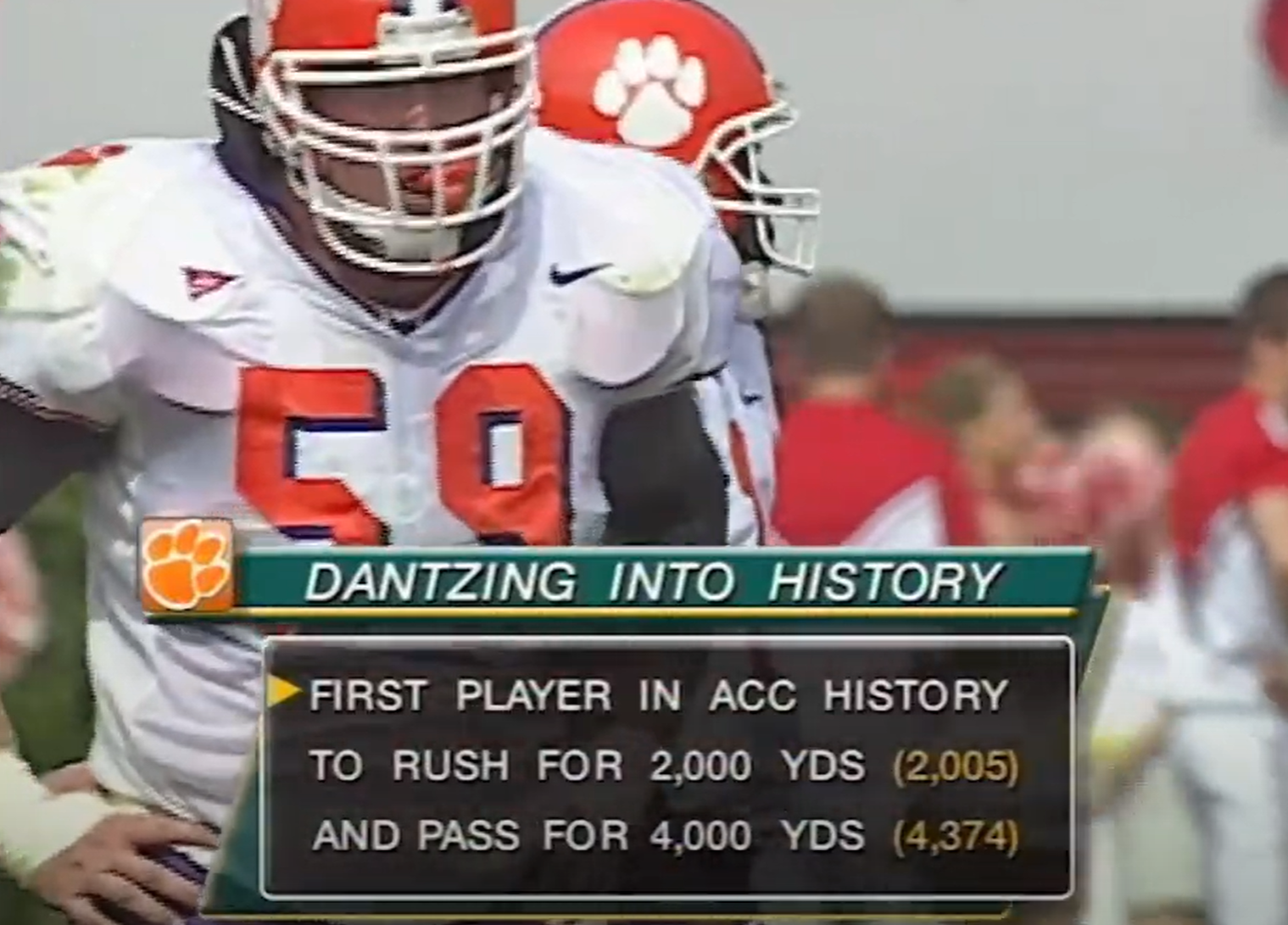 I could go on forever about his career at Clemson, but I'm gonna save that for the day a few more of his best games get uploaded to YouTube so I can cut his complete highlight reel. In the meantime, let's go back to 2001 and his 517-yard, six-TD day vs NC State in a video game-esque performance that was a window into the future of offensive football:
(Click "view online" at the top of the page to watch the video if you're reading this on email.)