Offseason
The top 25 games in 2022 I'm excited for
Get ready for some heavyweight non-conference matchups in 2022.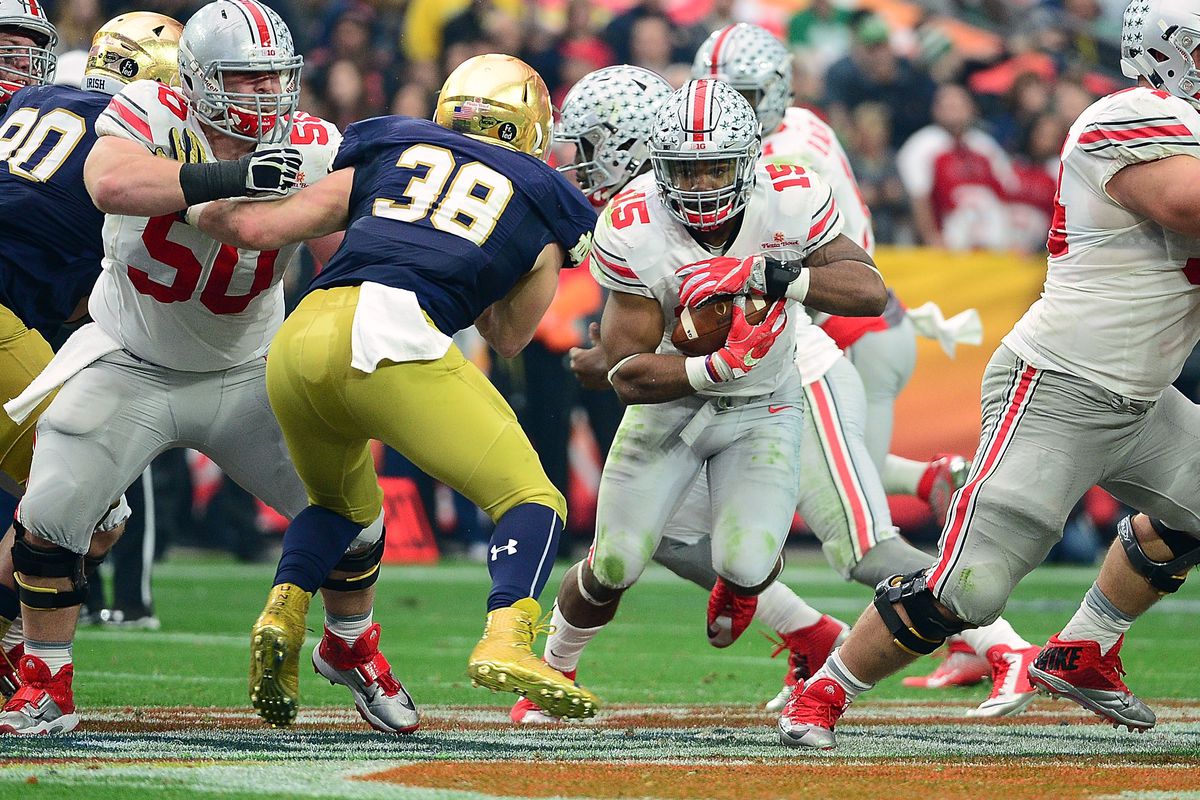 The 2021 college football season is over, and now it's time for another dark and painful offseason. We have exactly 227 days until the 2022 season begins (August 27), and there's sure to be some wild shit that goes down from now until then that changes the landscape of the sport. But, one thing we can count on right now about next season is the schedule. (Mostly.)
So instead of doing what everyone else does the day after the National Championship and dropping a way-too-early top-25 that's guaranteed to piss you off, here are the top 25 games in 2022 that I'm excited for.
---
25. Nebraska vs. Northwestern (Ireland) - August 27
That's right, baby. Nothing like a late-August Big Ten West showdown in Ireland. Nebraska keeping Scott Frost, then immediately losing a conference game halfway across the world is exactly the kind of energy we need to start the 2022 season.
24. Oregon vs. Georgia (Atlanta) - September 3
Storylines aplenty here, as Dan Lanning takes his new squad into Atlanta vs. the group he just won a National Championship with. Probably gonna be a beatdown, but can Lanning cook something up to make it close?
23. Colorado State at Nevada - TBA
On November 27, Jay Norvell was Nevada's Head Coach in their 52-10 win at Colorado State. He was named CSU Head Coach nine days later. As you might expect, fans and legends associated with Nevada Football aren't happy about it. There's gonna be some bad blood here.
22. TCU at SMU - September 24
Read above, but for Sonny Dykes returning to TCU.
21. USC at Oregon State - September 24
USC going into Corvallis with a possible 3-0 record, and people talking about Lincoln Riley turning them in a legitimate Pac-12 title contender right away - What could possibly go wrong?
20. Wisconsin at Michigan State, October 15
I've got a soft spot for this matchup because of how close the games were from 2007-2012, so I'm always happy to see it on the schedule. Hell of an October for MSU with games against Wisconsin, Ohio State, and Michigan in the span of four weeks.
19. Kentucky at Ole Miss - October 1
They've played twice in the last five years, but this is one of those cross-division SEC matchups that feels like it never happens. Who knows if the Lane-Kiffin-to-the-NFL smoke is real, but this is one of the best under-the-radar Power 5 games of 2022.
18. Cincinnati at Arkansas - September 3
These two have never played, and that adds another layer of intrigue to an already badass matchup. What's next for Cincinnati after their playoff loss, and who's stepping up for all the talent they have heading to the NFL? Arkansas is probably going to be everyone's trendy sleeper pick to make some noise next year, and this could be their springboard.
17. Alabama at LSU - November 5
We're really gonna do the Brian Kelly vs. Nick Saban thing every year now, huh?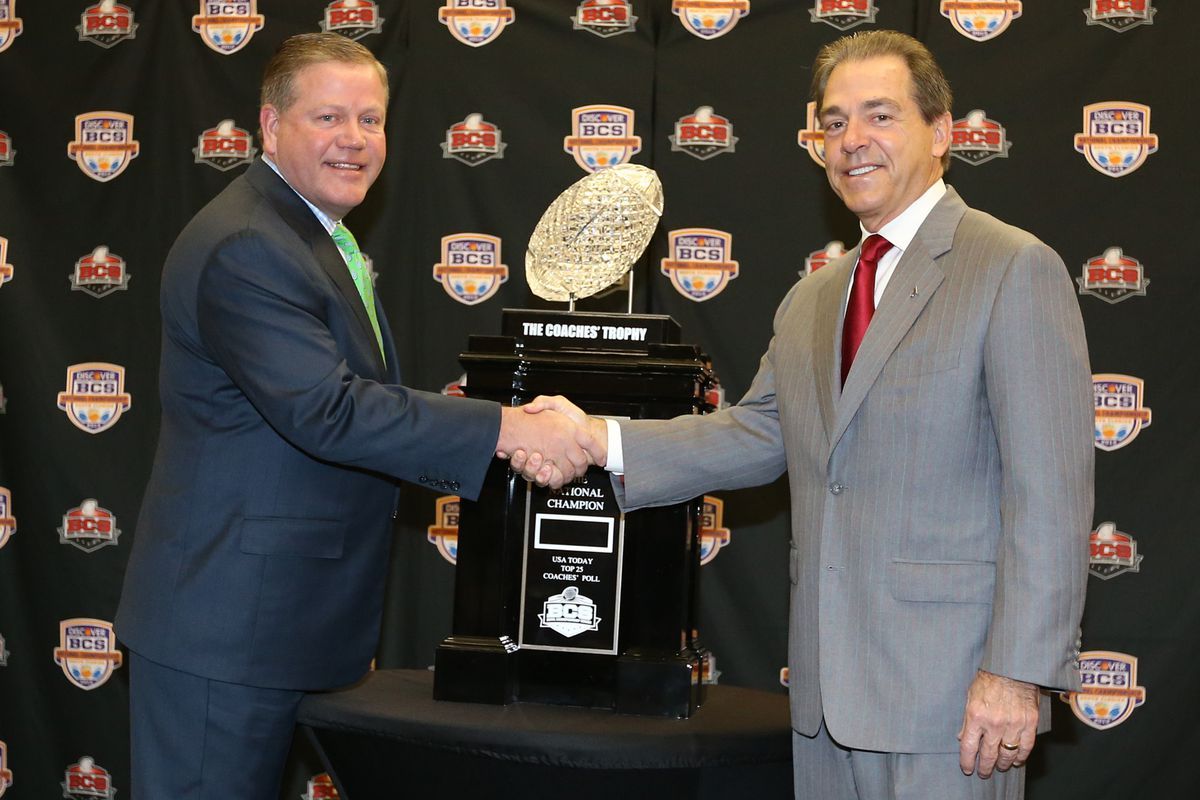 16. Appalachian State at Coastal Carolina - TBA
The Sun Belt hasn't announced their conference schedule yet, but this is appointment viewing no matter when it happens. Should be in prime time, and it's worth a visit from College Gameday if both teams are rolling.
15. Colorado at Air Force - September 10
The good: College football needs more of this. Despite being less than two hours away, CU hasn't played in Colorado Springs since 1974.
The bad: CU lost at home to Air Force in 2019. They're 100% losing this one too.
14. Oklahoma at Nebraska - September 17
I'm the No. 1 Scott Frost-hater on the internet, but even I've gotta admit that at some point he's going to break through and win a big game at Nebraska. Beating OU would go a long way in keeping his job safe another year.
13. Florida vs. Georgia - October 29
I'm fascinated to see what Billy Napier does at Florida. That shit was a circus the last few years under Dan Mullen, and Napier seems like the kind of guy that who will bring UF some needed stability and sanity. Georgia's gonna be a bulldozer again, but who knows, maybe Napier has some Tressel vs. Michigan in 2001 magic up his sleeve.
12. Missouri at Kansas State - October 10
This game has no importance on the national landscape, but as someone who grew up going to and watching Big 12 North games every fall Saturday for 15 years, this is extremely my shit.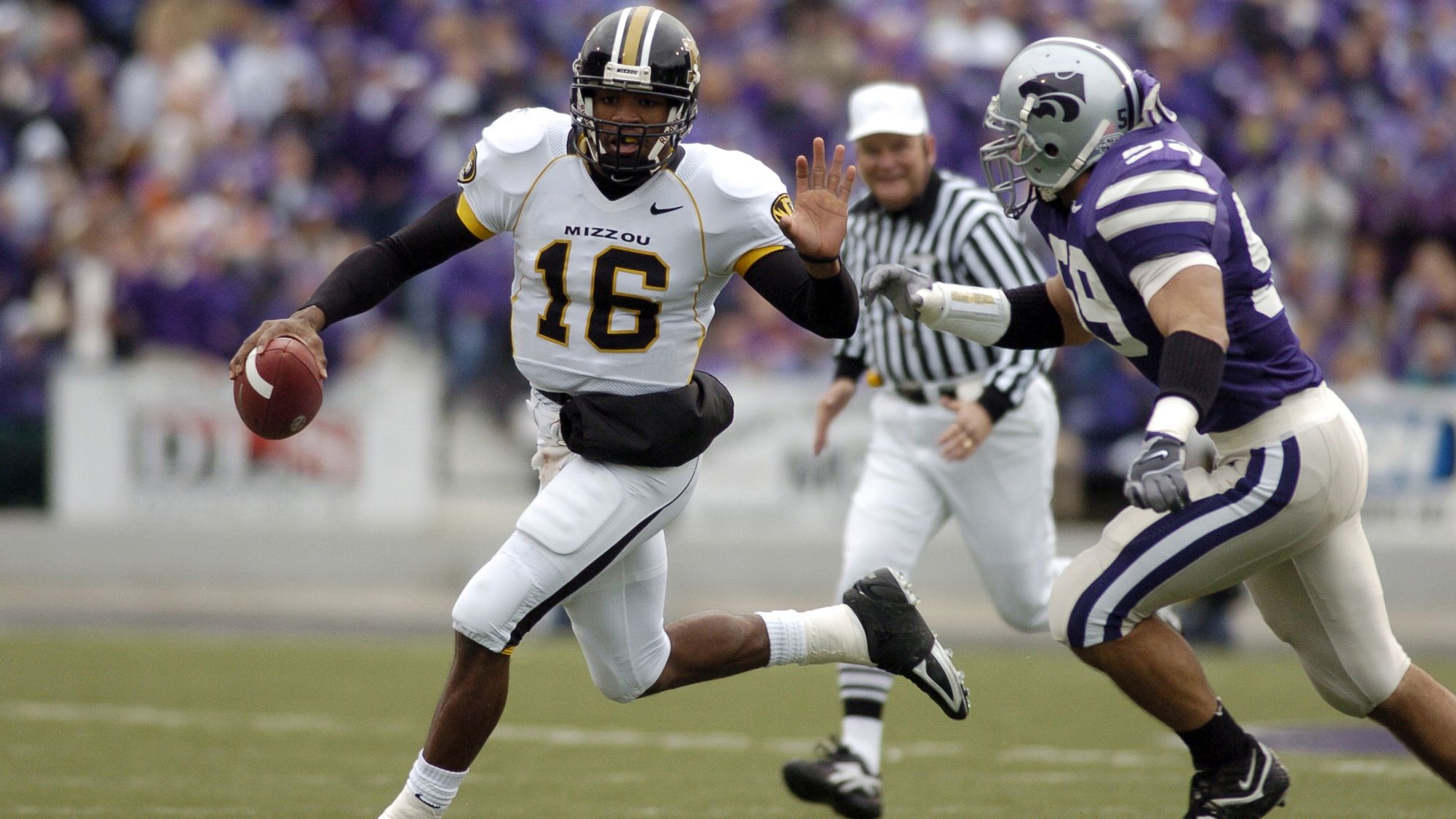 11.  Florida State vs. LSU (New Orleans) - September 4
Nothing in college football next season would be funnier than Brian Kelly losing his LSU coaching debut IN NEW ORLEANS, to Mike Norvell, no less.
10. Alabama at Tennessee - October 15
Pulling up from 40 and calling my shot now: Tennessee finally breaks the streak.
9. Iowa at Ohio State - October 22
I've been waiting almost five years for Ohio State to dish out an ass whupping on these guys for what happened in 2017.
8. Miami at Texas A&M - September 17
Mario Cristobal's first true test at Miami. The moment Texas A&M announces they're a true threat in the College Football Playoff race.
7. Texas A&M at South Carolina, October 22
The moment Texas A&M's season goes off the rails.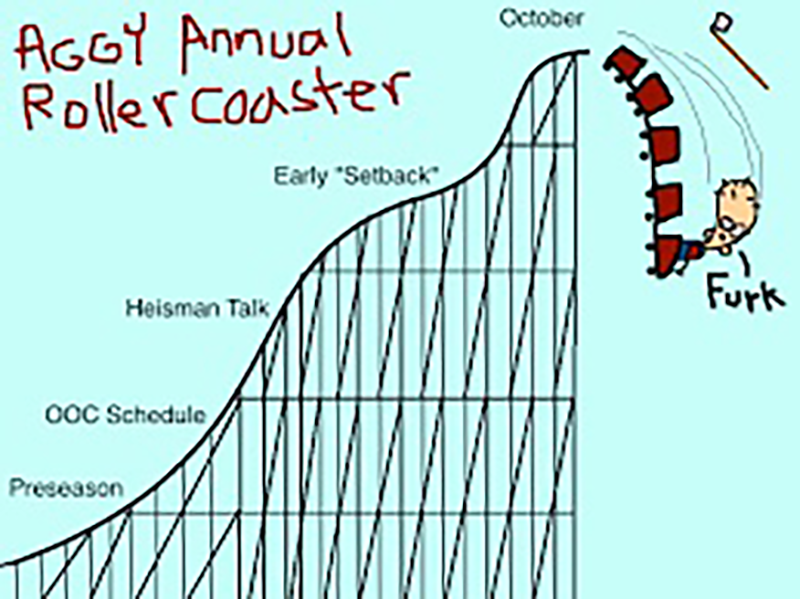 6. Alabama at Texas - September 10
I've yet to see any "Texas is back" rumblings in the too-early top 25s so far, but such talk from CFB analysts thirsting for off-season attention is guaranteed to intensify as we get closer to Spring/Summer. This game will have a ton of hype, regardless.
Nick Saban has 7 months to figure out how his offense can operate at a Power-5 level without Jameson Williams (He will.). Steve Sarkisian has 7 months to figure out a way to lose less than 4 games in a full season for the first time in his career. (He won't.)
5. Baylor at Oklahoma - November 5
Who knows how OU's roster will look, but Baylor heads into 2022-23 as the probable (?) Big-12 favorite, and as of right now, this looks like the most important game of the year in that conference.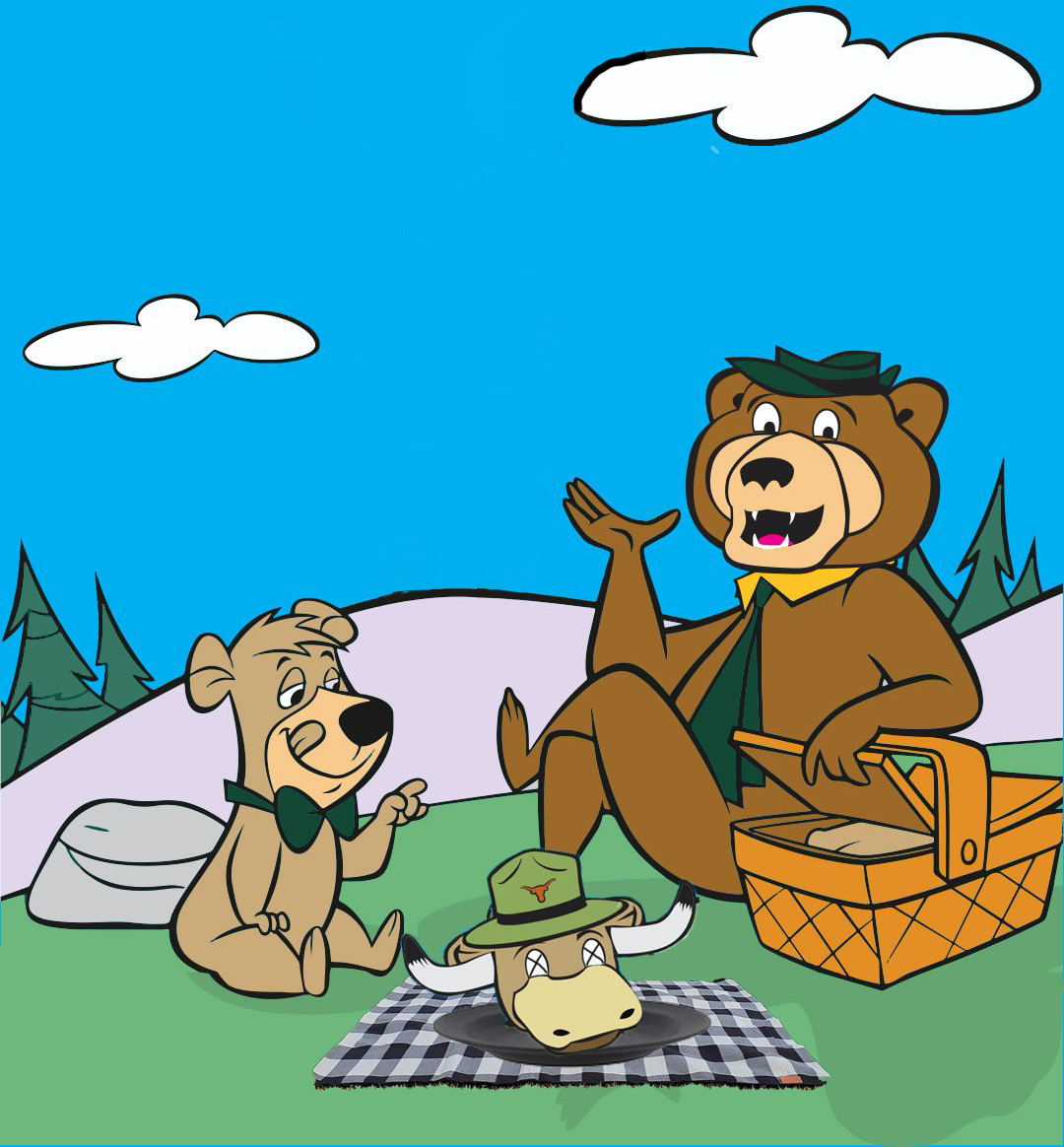 4. Notre Dame at Ohio State - September 3
Marcus Freeman and James Laurinaitis couldn't win games as teammates against elite competition; let's see if they can do it as coaches against their alma matter.
3. Texas at Kansas - November 19
I still can't believe this happened.
2. Utah at Florida - September 3
These two haven't played since 1977 (!) and this is Florida's first game against a Pac-12 opponent since they played Washington in 1987. The game itself should be fun; Utah's the early Pac-12 favorite, and it'll be Napier's first game at UF, but more importantly: For the love of god, more non-conference campus games like this one, please.
1. Michigan at Ohio State - November 26
Did you think it could possibly be anything else?