Uniform of the Day
Uniform of the Day: The 100th Big Game goes back in time
THIS is how you do a throwback game.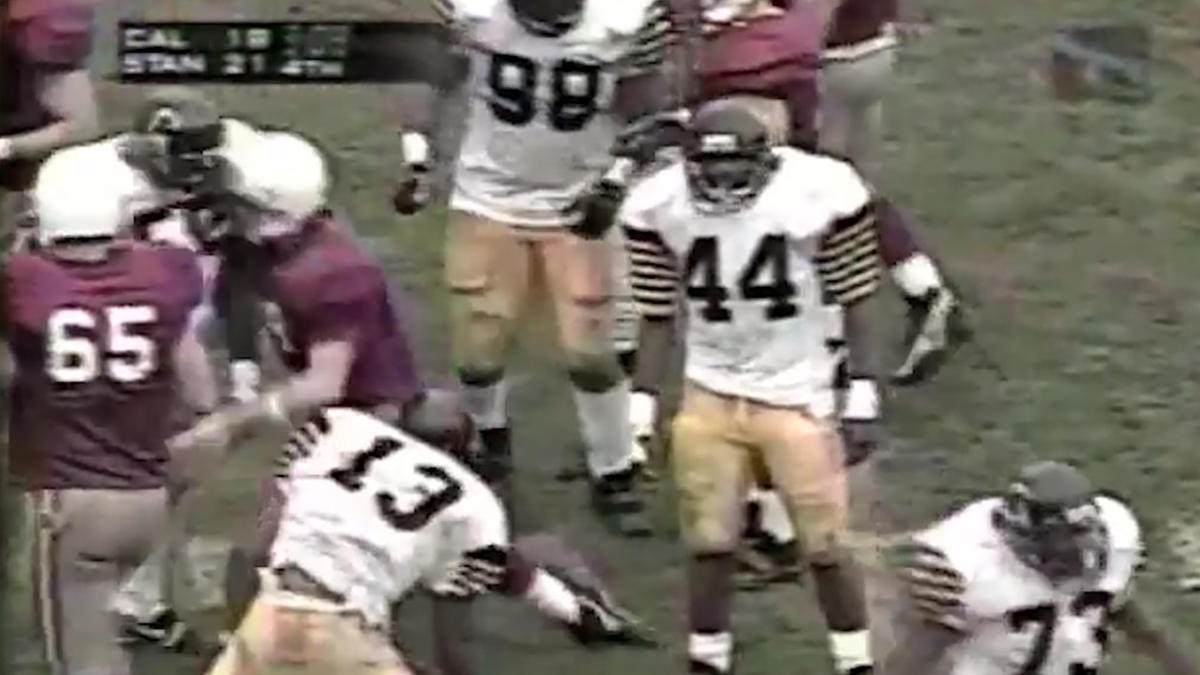 Welcome to 'Uniform of the Day,' where I post about a random uniform in college football history (and other sports, too!)
---
I just realized that every 'Uniform of the Day' post I've done so far is post-2005, so today we're taking a trip in the time machine back to 1997 for the 100th edition of The Big Game.
First of all: If you've never been to a Cal-Stanford game, you need to change that ASAP. Yeah, it doesn't move the needle at all in the playoff race –or even Pac-12 race, at this point– but it's still one of the best rivalries in the country. For what Cal-Stanford lacks in national appeal compared to Auburn-Alabama, Ohio State-Michigan, or Texas-Oklahoma, it makes up for in pure animosity. I went to the 2018 game in Berkeley, and was surprised (but extremely proud) to see how much these fanbases truly fucking hate each other.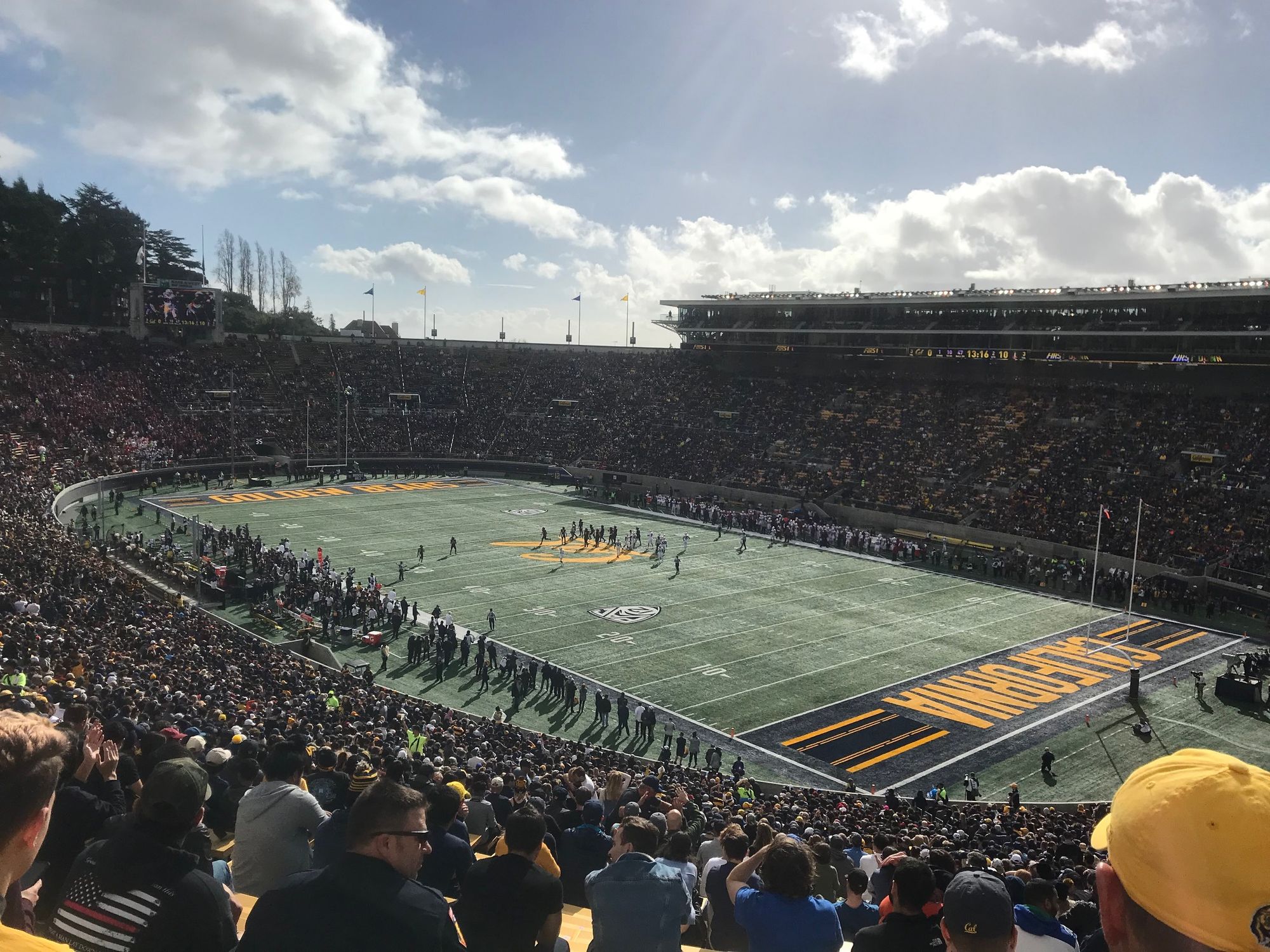 Cal-Stanford does it right when it comes to capturing the essence of what makes rivalries special, and there's no better example than their 1997 matchup. Given that it was the 100th meeting between the two, all parties involved decided to fully commit to the bit:
Cal wore uniforms from the 1960s, which included a gold 'C' on the helmets, gold pants, and ridiculously awesome stripes that went almost down to the elbow on certain players' jerseys: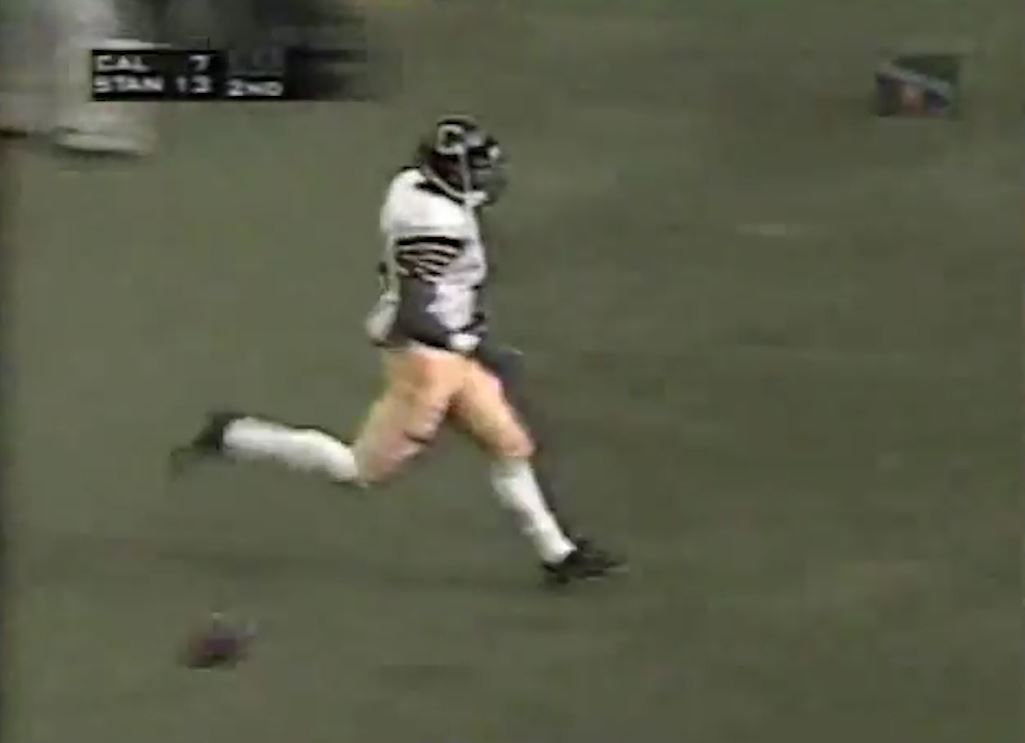 Meanwhile, Stanford dug back even further, wearing a set from the 1940s. It featured all-white helmets, a cardinal-colored jersey with solid white numbers outlined in black, light brown/matte gold pants with a cardinal/white triple stripe down the side, and an encircled Stanford 'S' on the hip. If that wasn't enough, they even painted the 'Stanford Axe' trophy at midfield, too:
Also, when I said, "all parties involved decided to fully commit to the bit," earlier, I meant all parties. That includes the officials, who wore white pants, throwback-style shirts with horizontal stripes at the cuffs, white kangol-style hats, and BOWTIES: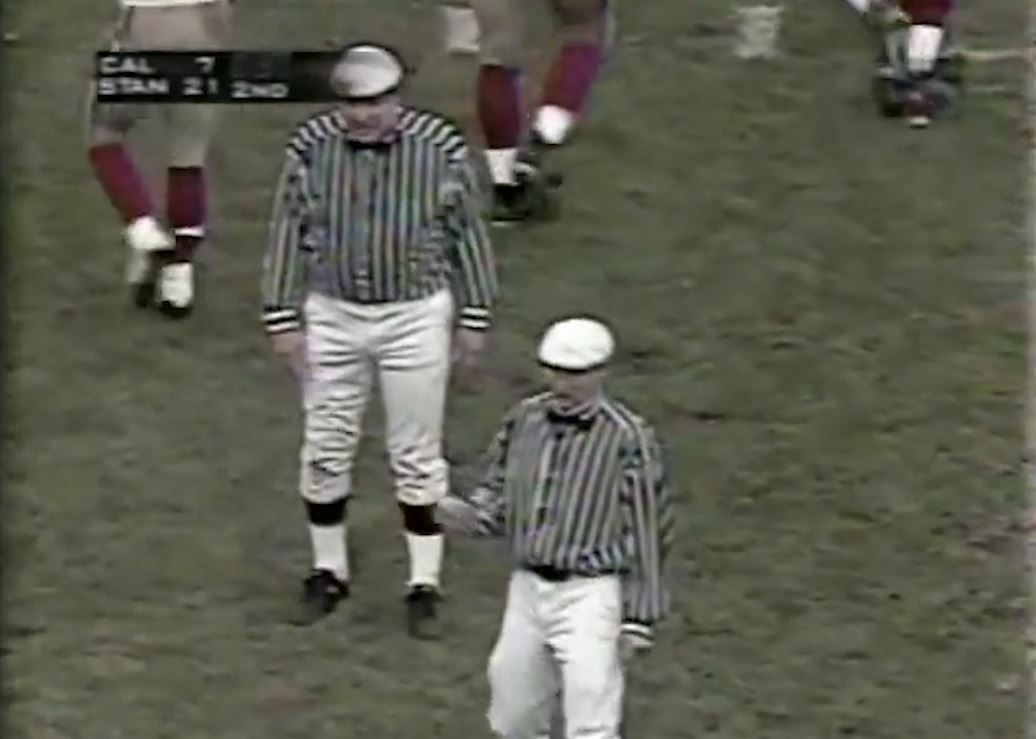 No further analysis required - 10/10 for everyone. My only complaint is there isn't a full broadcast version of this game available, because I need a deeper dive into the backstory of how both uniforms came together, plus extra camera shots of them. The 10-minute highlight video of it is worth watching, because the game itself was actually pretty exciting. Stanford won a 21-20 thriller, capping a disappointing 5-6 season in the best way possible. Most importantly for our purposes; this game isn't defined by who won, but rather that everyone involved fully committed to the tradition of the rivalry, making for one of the best-looking uniform games in college football history.