10 Takeaways
10 Takeaways: Week Three
Hate it or love it, the Colorado Buffaloes aren't going away any time soon.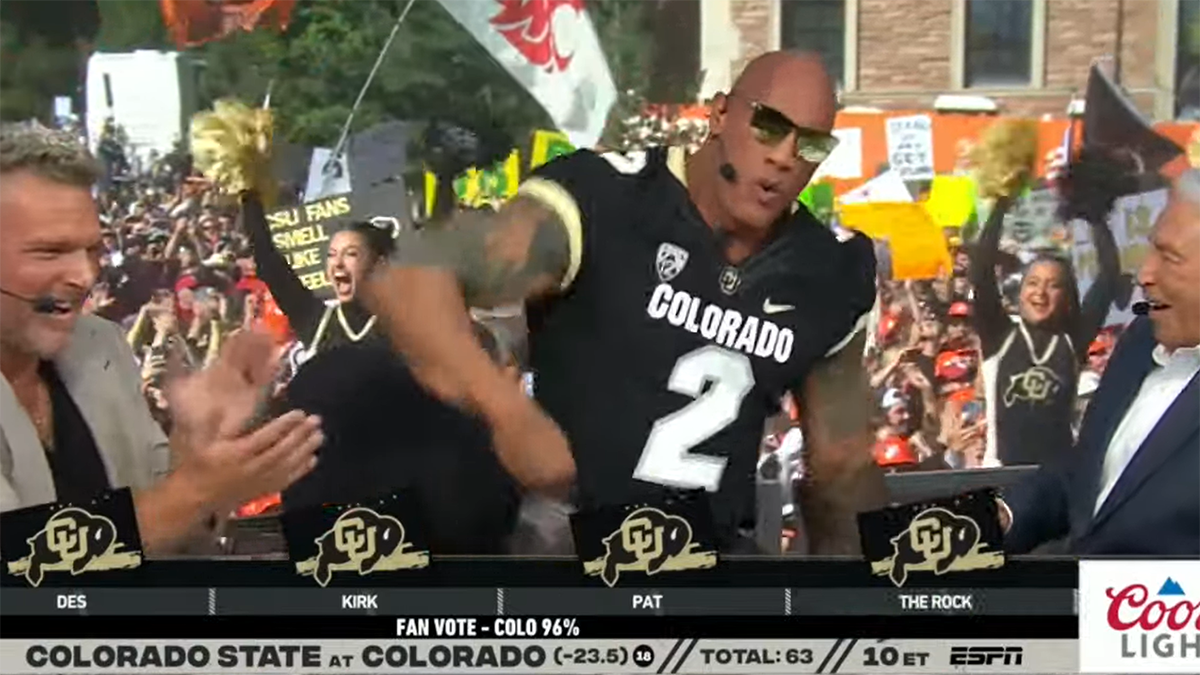 For those reading on e-mail: click 'view in browser' to see the full contents of today's post
---
Note for the Ohio State fans: You can read (and listen to!) my thoughts on the Western Kentucky game here.
1. Magic in Boulder
Before we even get into the game, everything that led up to Colorado-Colorado State is worthy of a full breakdown. Jay Norvell and Deion Sanders had a war of words, The Rock showed up on College Gameday wearing a CU jersey, the two teams had a pregame skirmish, and Lil' Wayne performed on the field right before kickoff. The atmosphere in Boulder was off the charts, and had a vibe that we haven't seen in major college football for a long time.
And then Colorado State crashed the party.
CSU played like a team who was pissed off that people were talking more about which celebrities would be in CU gear on the sidelines than how the two teams matched up. Norvell deserves a ton of credit for getting them ready to go, and using all the noise to their advantage. The most obvious display of the Rams' mentality was safety Henry Blackburn's hit that injured Travis Hunter. No matter whether you think it was dirty or not, it set the tone for the rest of the game, and took the air out of Folsom Field. There were personal fouls, eye-pokes, shit-talking after almost every play, and the perfect level of nastiness you expect from The Rocky Mountain Showdown. In short: I loved every second of it.
I'm obviously biased when it comes to the Buffs, but I can admit that CSU had them on the ropes and should've won - which is exactly what makes CU's 43-35 win in double overtime even sweeter. No matter how many shallow crossers they got killed by, how poor their run game was, or how deflated the crowd felt at times, they kept fighting. For all the flashiness that people focus on, the defining trait of the 2023 Colorado Buffaloes so far is their resilience. They went back and forth with the national-runners up on the road in week one, and walked out with a win no one thought they'd get. They've beaten their two biggest rivals the last two weeks, including overcoming an 11-point deficit in the fourth quarter against CSU. No matter what happens the rest of the season, I know this team is going to fight to the very end, and that's really all I can ask for as a fan after how the last 20 years have gone.
I'd be crazy to not at least mention Shedeur Sanders. He was 38/47 for 348 yards and four touchdowns, with some ice-cold dagger throws in the fourth quarter, plus the overtimes. He's currently on a hilarious pace of 5,004 yards passing and 40 touchdowns in the regular season:
One final thought here: You can love or hate Deion and how he runs his program, but you can't deny the energy he's bringing back to the sport. It's a major win for everyone that we're talking about this right now instead of conference re-alignment again during the middle of the season.
2. Everyone looked like shit
The main story of week three was how many top teams didn't play their best:
Georgia trailed South Carolina 14-3 at half before scoring 21 unanswered for a 24-14 win.
JJ McCarthy threw three interceptions on 13 attempts in Michigan's 31-6 win over Bowling Green
Florida State barely hung on for a 31-29 win at Boston College, thanks to BC taking an absurd 18 penalties (more on this game in a second.)
Texas was tied 10-10 with Wyoming in the fourth quarter, but scored three straight touchdowns for a 31-10 final.
Penn State sleepwalked through a 30-13 win at Illinois, needing four brutal interceptions from Illini QB Luke Altmyer to pull away.
Alabama re-created the 2011 LSU game with USF, producing even more questions than answers about their QB situation: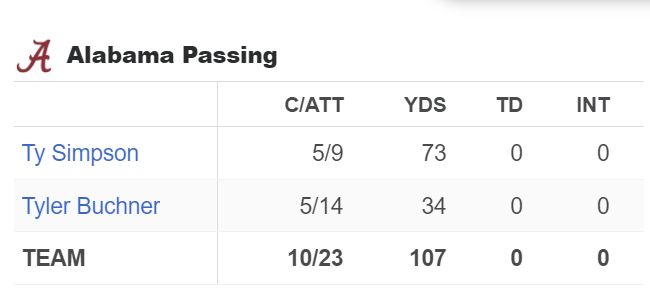 Florida dominated Tennesse for the final three quarters of their 29-16 win, extending the Vols' losing streak in The Swamp to ten games.
Add in teams like Ohio State, Oregon, and Utah all looking uninspiring at different points so far this season, and 2023 looks like a year that could be as wide open as any in recent memory.