2023 Season
Head Coach Hot Seat Rankings: Post-Week One
Who's feeling the heat after week one?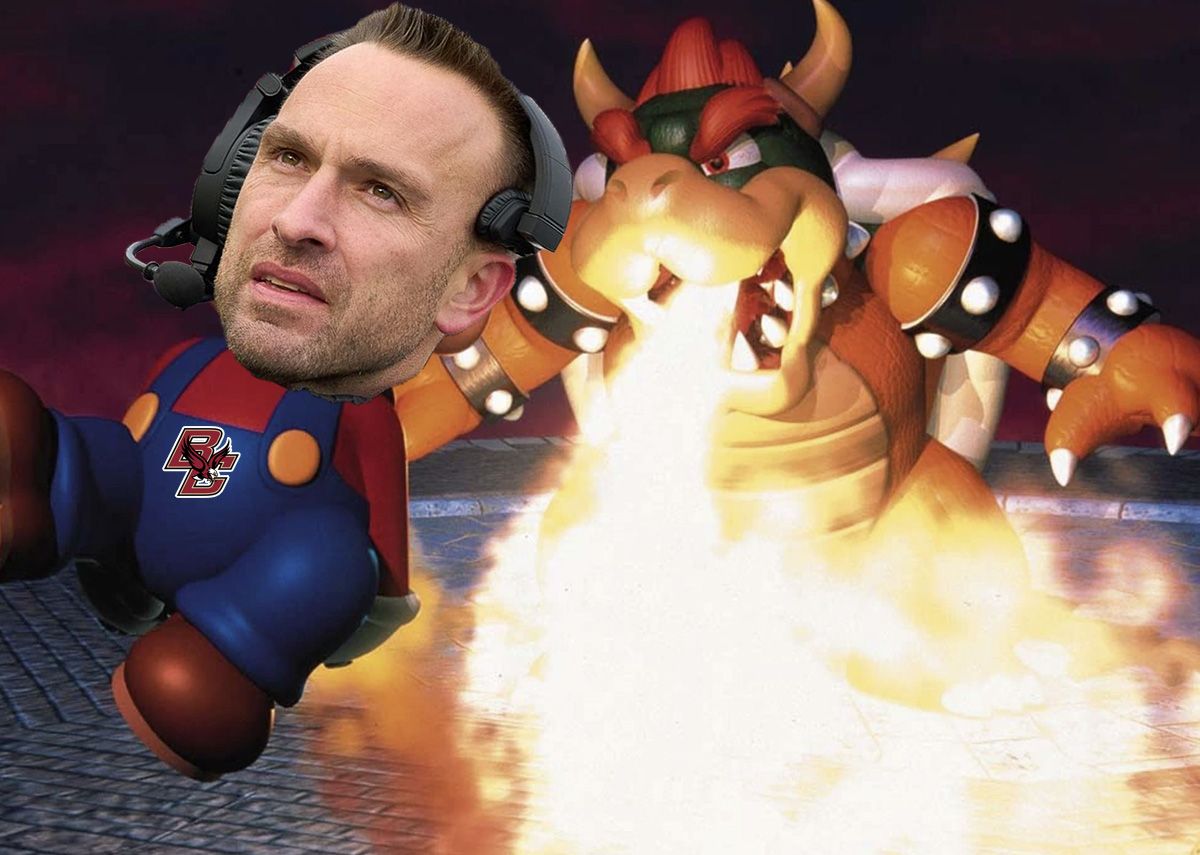 For those reading on e-mail: click 'view in browser' to see the full contents of today's post
---
Head Coach Hot Seat Rankings
WEEK ONE
We're only through one week of the season, but it's never too early to talk about the coaching carousel. I gave you a hot seat-tier ranking for every head coach in the country back in May, and now that we've finally got some games to overreact off, let's see who's already feeling the heat:
Tier 1: Time to join Colton Denning on the unemployment line
Jeff Hafley - Boston College
Jeff was in the top tier of these rankings back in May, and a 27-24 overtime loss at home to Northern Illinois sure as hell ain't gonna move him out. BC was fortunate to even get to overtime, as they trailed 21-7 with under seven minutes to play and only had 172 total offensive yards at that point in the game. They get Holy Cross at home next week, but beatdowns vs. Florida State and at Louisville loom after that. Outside of Colorado, BC was the most rudderless P5 team in the country last year. Through one game, it doesn't look like much has changed.
Butch Jones - Arkansas State
Context is key when it comes to evaluating G5 teams being sent to the slaughterhouse early in the season. There's no shame in getting smacked in a payday game, and that's exactly what happened in Arkansas State's 73-0 loss at Oklahoma. What makes this one so damning is Jones' reactions during and after the game. Does this look like a head coach confident in the direction of his program coming off a 3-9 season?
How about bringing up "Lack of effort" in week one?
Maybe there's a group of players still bought in to what Jones and his staff are selling in year three, but there's clearly a large chunk who aren't. He ain't making it to November.
Neal Brown - West Virginia
A coaches' job shouldn't be judged on one play, but this fourth down call against Penn State tells you all you need to know about where West Virginia's at right now under Neal Brown:
Brown catches a break this week with Duquesne on the schedule, but a date with Pitt on September 16 might be the beginning of the end of his time in Morgantown.
Tier 2: Nothing bad this week, but the Instant Pot is still set to "Keep Warm"
Mel Tucker - Michigan State
I'll admit - I picked Michigan State to lose outright to Central Michigan and was wrong as hell! Even though it looked dicey in the first half, the Spartans pulled away in the second for a comfortable 31-7 lead, setting the table for a likely 2-0 start with Richmond on deck this week. We'll learn much more about how good the Spartans actually are over the next three weeks when they play Washington, Maryland, and travel to Iowa.
Danny Gonzales - New Mexico
New Mexico lost 52-10 at Texas A&M, but put up a decent enough fight in the first half that I'll give Gonzales a pass I didn't give to Butch Jones. The Lobos' last win was almost a calendar year ago, and they need to take care of business this week against Tennessee Tech, in what looks like their only sure-fire win of the season.
Tier 3: HE'S HEATING UP
Napier's really gonna have to tank it to get fired, but Florida put on an embarrassing showing against Utah. They did a solid job limiting the Utes offense after giving up 70-yard opening-play touchdown, but I think that was as much a conscious effort on Utah's part –knowing they could basically play like Iowa and still win– as much as it was Florida's defense playing well. The offense was dreadful, and the team as a whole looked slow, unathletic, and void of playmakers. Those should be the last three things that ever describe a Florida team. Napier also had several game management blunders, and there were moments where the lights looked too bright for him. He's not in imminent danger, but that was a red-flag performance worth noting.
Allen's seat isn't any hotter in reality than it was before the season after only losing 23-3 to Ohio State, but I'm still not giving him any credit. 91 of Indiana's 153 total yards came on just two drives, and Allen managed this game like he never had any intention of letting his team actually compete in it. The defense played well, but a handful of Ohio State miscues made for more of a sluggish game for the Buckeyes than an Indiana defensive masterclass. I don't see any hope for the Hoosiers offensively, and I wouldn't be shocked at all if Akron pushes them to the limit in a couple weeks. Allen is a good coach, but I think he's run his course at IU.
Andy Avalos - Boise State
Avalos makes this list independent of the Broncos' 56-19 loss at Washington. There wasn't anything particularly egregious about it - I just still don't trust him without Dirk Koetter running his offense. A visit from Gus Malzahn and UCF will test whether they can keep up, or if my take that Bryan Harsin will be back in Boise by November has some legs.
Tier 4: Situations to monitor this weekend
Jimbo Fisher and Mario Cristobal - Texas A&M, Miami
The losing coach of this game gets their own category next week.
The most unsettling thing I saw last week was how often Rice defenders were in the Texas backfield. The Longhorns gave up three sacks, eight total TFL's, and struggled for most of the day against a front they should've dominated. How do you think Nick Saban and Kevin Steele feel watching that tape right now?
I'm not dumb enough to say Sarkisian's job is in danger. It's not like he HAS to beat Alabama on the road or he's toast, but a strong performance should at least be the expectation. Texas has more than enough to compete in and win these type of games now, and they need to start showing it on a consistent basis.