Hot Seat Rankings
Hot Seat Rankings: It's time for Blue's Clues with Jimbo Fisher
Let's investigate how Jimbo Fisher is still employed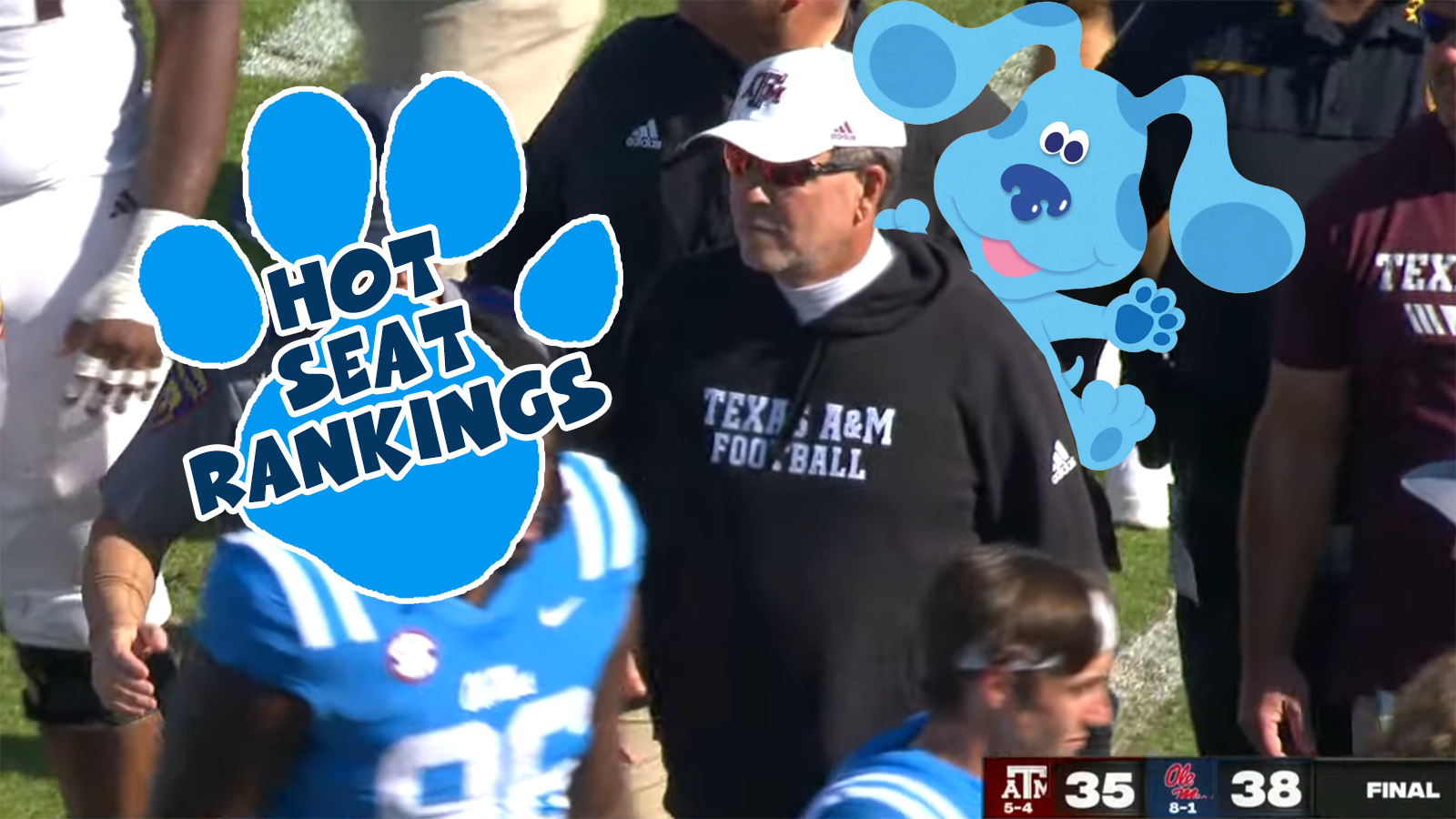 For those reading on e-mail: click 'view in browser' to see the full contents of today's post
---
Hot Seat Rankings: It's time for Blue's Clues with Jimbo Fisher
It's a week of change here at the 2 Stripes CPD Hot Seat Rankings, as some of our most beloved coaches (Tom Allen, Don Brown, Butch Jones) are nowhere to be found in the top ten. Each scored wins that are probably enough to save them for the rest of the season, which made writing this a bit tougher than it usually is. Fret not though, because Dino Babers and Jimbo Fisher exist, plus watching the Edmonton Oilers implode on Thursday night in person, possibly costing Jay Woodcroft his job gave me the strength to finish this week's rankings strong.
ON TO THE RANKINGS!
---
1. Dino Babers - Syracuse (4-5) (Last week: 4)
We still haven't had a head coach fired for on-field reasons yet this season, but Dino Babers has a strong case to be the first. Syracuse started 4-0, but is now on a five-game losing streak after last week's 17-10 home loss to Boston College. The game ended with "Fire Dino" chants echoing through place that I'm still calling the Carrier Dome and not its new name:
All five of their losses have been ACC games, making them just one of three Power Five teams still winless in conference play (Cincinnati, Vanderbilt). Losing five straight while you're on the hot seat is bad enough, but it's how ugly those L's have been that has Babers as the new No. 1. Syracuse has been outscored 167-44 in this stretch (33-6 average), only scoring more than 10 points once (14 against Clemson).
I've always been a Dino Defender™️, but the only path I see to him keeping his job is if they win two of their final three for bowl eligibility. The remaining schedule gives them a decent shot at it (Pittsburgh, at Georgia Tech, Wake Forest), but even getting six wins might not be enough to buy Babers a ninth year. I don't have any inside info here, but this feels like a, "lose Saturday and fired on Sunday," situation. That means:
HOT SEAT GAME OF THE WEEK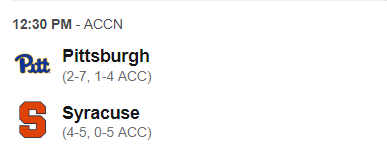 2. Jimbo Fisher - Texas A&M (5-4) (Last week: Unranked)
I want you all to get out your handy dandy notebook, and put your thinking caps on - Blue's Clues-style. Let's figure out how Jimbo Fisher is still Texas A&M's Head Coach. First, the facts:
Fisher has a 44-25 record (.638 winning percentage) in six seasons. For comparison, the guy before him (Kevin Sumlin) had a 51-26 record (.662) in six seasons.
A&M is 18-15 over the last three seasons - a record comparable to Arkansas (19-16), Mississippi State (20-15), Missouri (19-16), and South Carolina (18-17).
They're 9-13 in SEC play in that span, which is tied with Mississippi State for the eighth-best record in the conference.
They currently have the third-longest active road losing streak in the sport (Because Hawai'i beat Nevada after this was sent):
With all that in mind, I want you to write in your notebook why you think Fisher's still A&M's head coach.
Does your answer look similar to mine?: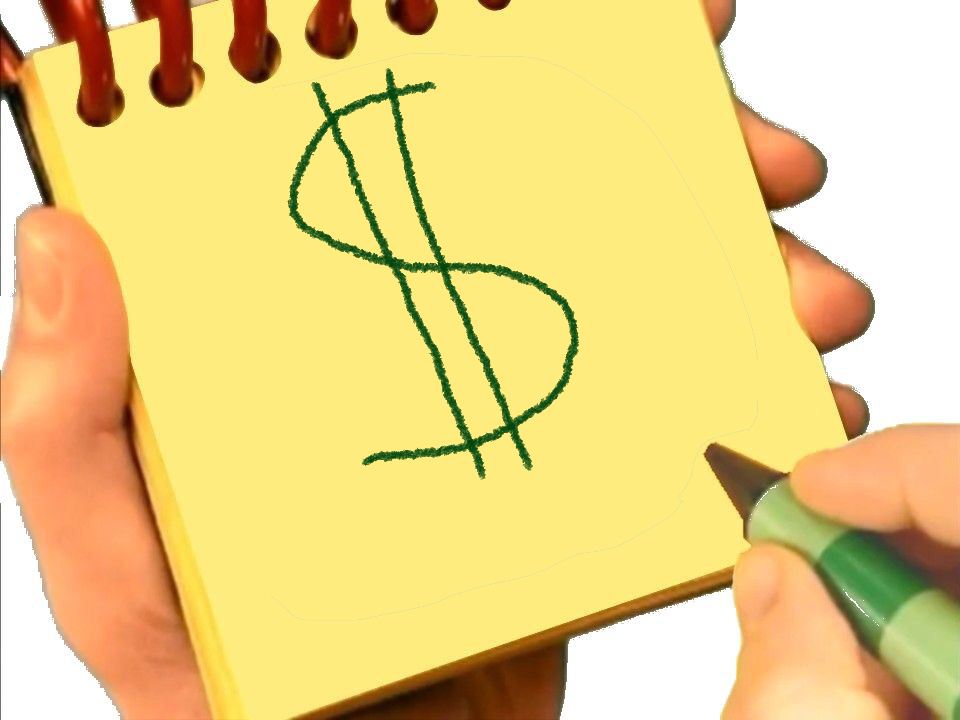 3. Danny Gonzales - New Mexico (3-6) (Last week: 3)
The only thing keeping New Mexico from giving up 90 points at home to UNLV was Barry Odom's mercy, but the Lobos still took a thorough 56-14 ass-whupping that renders their bowl hopes almost non-existent. I think Gonzales has made some decent progress this season, but with trips to Boise and Fresno the next two weeks, plus Utah State in the season finale, it's likely that New Mexico loses out. Ultimately, I don't know how you bring a coach with a 10-33 record through four seasons back.