Hot Seat Rankings
Hot Seat Rankings: Sam Pittman has a one-way ticket on the Hot Seat Express
Sam Pittman and a few other coaches are riding first class this week.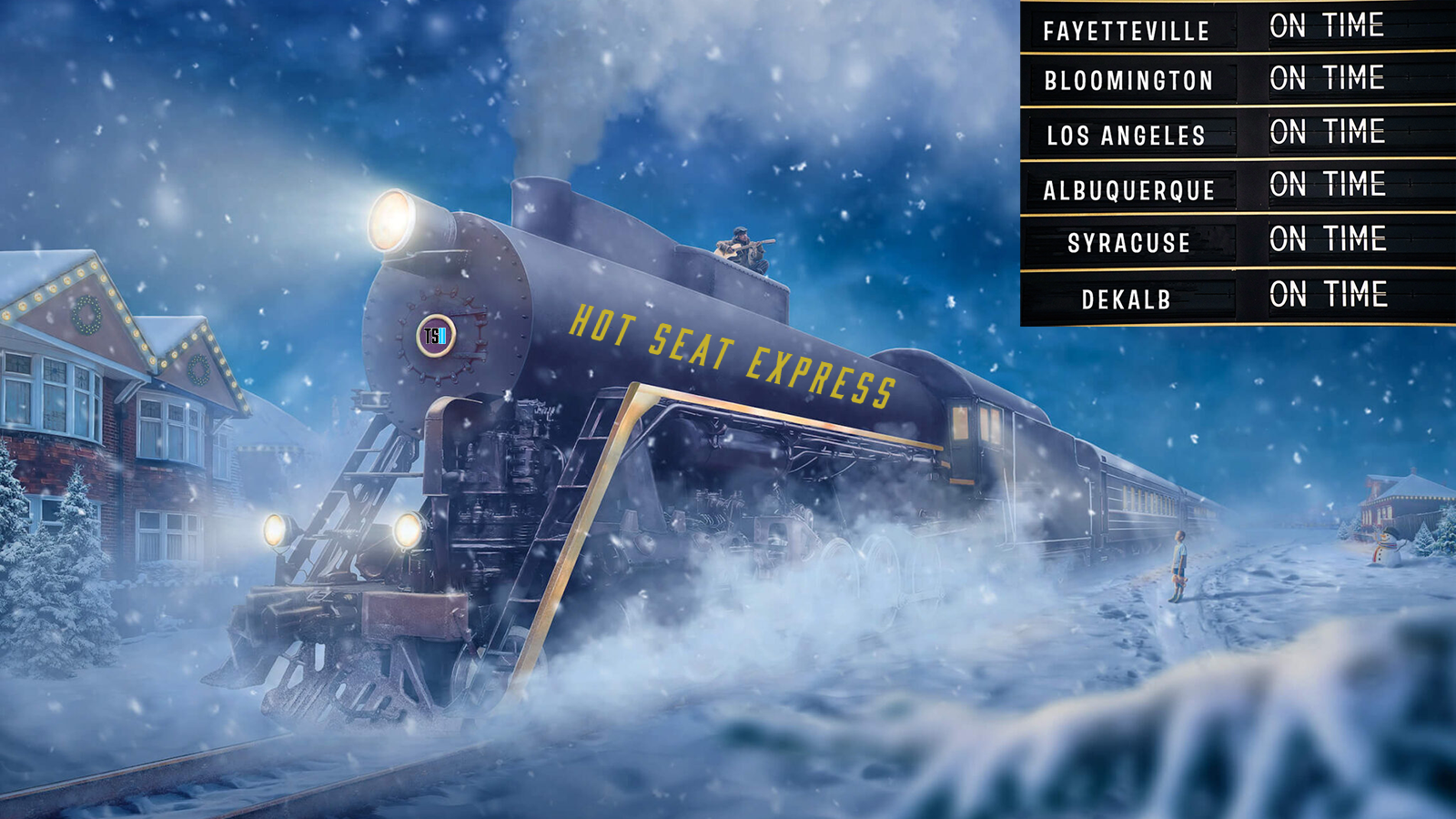 For those reading on e-mail: click 'view in browser' to see the full contents of today's post
---
Hot Seat Rankings: Sam Pittman has a one-way ticket on the Hot Seat Express
The 2023-24 coaching carousel is officially in motion.
Business has picked up since the last time we talked! Jimbo Fisher (Texas A&M), Zach Arnett (Mississippi State), and Andy Avalos (Boise State) all received their walking papers, while Brady Hoke (San Diego State) made what I'm sure is a free-will decision in announcing his retirement at the end of the season. That means we now have six jobs open (Boise State, Michigan State, Texas A&M, Mississippi State, San Diego State, Northwestern), and I have a strong feeling we'll be at double digits by this time next week. Which schools are most likely to join them? Find out below!
---
1. Sam Pittman - Arkansas (3-7) (Last week: Unranked)
When it rains, it pours. Unfortunately, an umbrella and some boots won't help Sam Pittman right now. Arkansas gave up 354 yards rushing in an embarrassing 48-10 loss to Auburn that completely wiped away any of the good vibes left from their win at Florida. The performance put Pittman squarely back on the hot seat, and he's not getting any help from the other SEC schools already making moves:
If that weren't bad enough, it came out that Polar Express was playing in a portion of the Hogs' locker room at halftime:
Yes, that's real:
Look, I'm just a dude with a college football blog who has no inside insight on anything - but I've followed this sport long enough to know if your team is 3-7, you're already on the hot seat, and now you're answering presser questions about why your players are watching an animated movie in the locker room at halftime? Your ass is getting fired, real soon.
2. Danny Gonzales - New Mexico (3-7) (Last week: 3)
What does it say about Danny Gonzales that New Mexico lost 42-14 to Boise State, and Boise's admin were so unmoved by it that they still fired Andy Avalos the day after? This one feels like New Mexico's just waiting for the Monday after the season ends to cut the cord.
3. Dino Babers - Syracuse (5-5) (Last week: 1)
Nobody in college football walks the tightrope better and more death-defyingly than Dino Babers. He's been on the verge of getting fired for what feels like four years now, and every time it looks like it's over, he finds a way to save himself.
Syracuse rebounded from an bad loss to Boston College by bludgeoning Pitt for 382 yards rushing and forcing four turnovers in a 28-13 win. It's their first ACC win, ending a brutal five-game losing streak where only one game had a margin fewer than 17 points. One win in their final two games (at Georgia Tech, Wake Forest) locks down Syracuse's first back-to-back bowl seasons since 2012-2013. I honestly think that might be enough to get Babers to a ninth year.