Uniform of the Day
Uniform of the Day: UCLA introduces us to "L.A. Nights"
A rare Adidas W.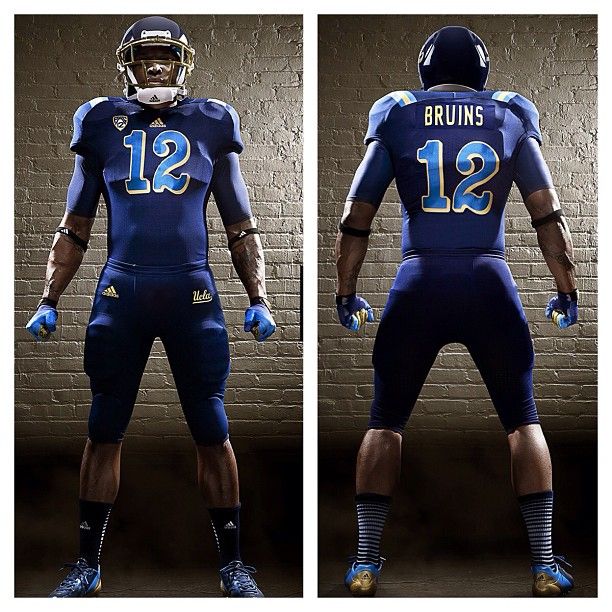 Welcome to 'Uniform of the Day,' where I post about a random uniform in college football history (and other sports, too!)
---
Adidas belongs in in jail for the things they did to UCLA. During their 18 years (1999-2017) as the Bruins' outfitter, they presided over a host of crimes that still bug me. They fucked up the legendary 'UCLA stripe.' They got rid of the similarly iconic Clarendon number font. They invented a sliced-through number font. They introduced us to "L.A. Steel." To put it bluntly, Adidas ran the legacy of the best looking uniform in college football history straight through the mud:
If you like stretch marks, you'll love UCLA's new football jersey: pic.twitter.com/xayzzLwsQ3

— Paul Lukas (@UniWatch) June 24, 2013
But for one day, I'm going to put all my UCLA-related Adidas hate to the side. (My regular Adidas hate still stands.) Ladies and gentlemen, the 2012 "L.A. Nights" uniform: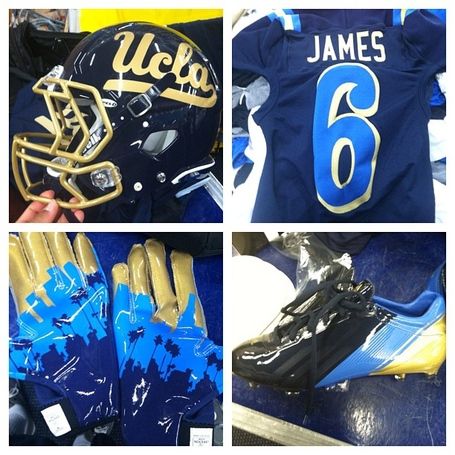 These debuted in the Bruins' November 3 game against Arizona, and outside of still not having the shoulder stripes all the way down, there isn't anything I dislike about them. The dark blue helmet, jersey, and pants work surprisingly well, and mix perfectly with the other colors. Most importantly, the Clarendon font is back, and the powder blue numbers pop strong as hell with the gold accents. Add in the gold 'UCLA' helmet script logo/facemask, and you've got a fantastic alternate. It's almost like the Football Gods were trying to tell Adidas something, too, because they won 66-10.
Despite fumbling the uniform rollout in a way that only UCLA could manage in the Dan Guerrero era, public reaction was mostly positive. Fans and players liked them enough that they brought them back for Senior Day in a loss to Stanford. Naturally, they never wore them again, and Adidas took the "L.A. Nights" theme and drove it into the gutter in 2013 and 2015: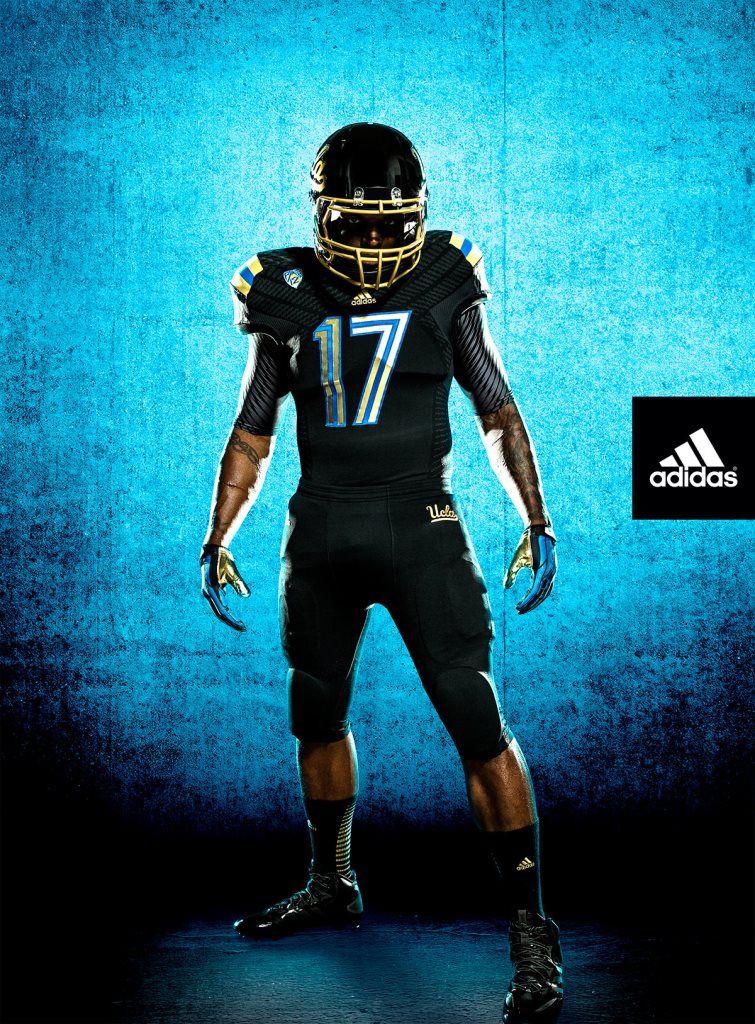 The Adidas-UCLA partnership was largely a disaster –in football, at least– but I'll give them credit for the original "L.A. Nights." They came up with a theme and made it come alive in the design, which is the most important part of getting an alternate uniform to work. It's a shame they couldn't quite figure it out with UCLA's main uniforms until it was too late, but thankfully Jordan Brand has (mostly) fixed the damage. (Still need to bring back the damn Clarendon.)
Bonus: Here's WWE Superstar LA Knight wearing the "L.A. Nights.":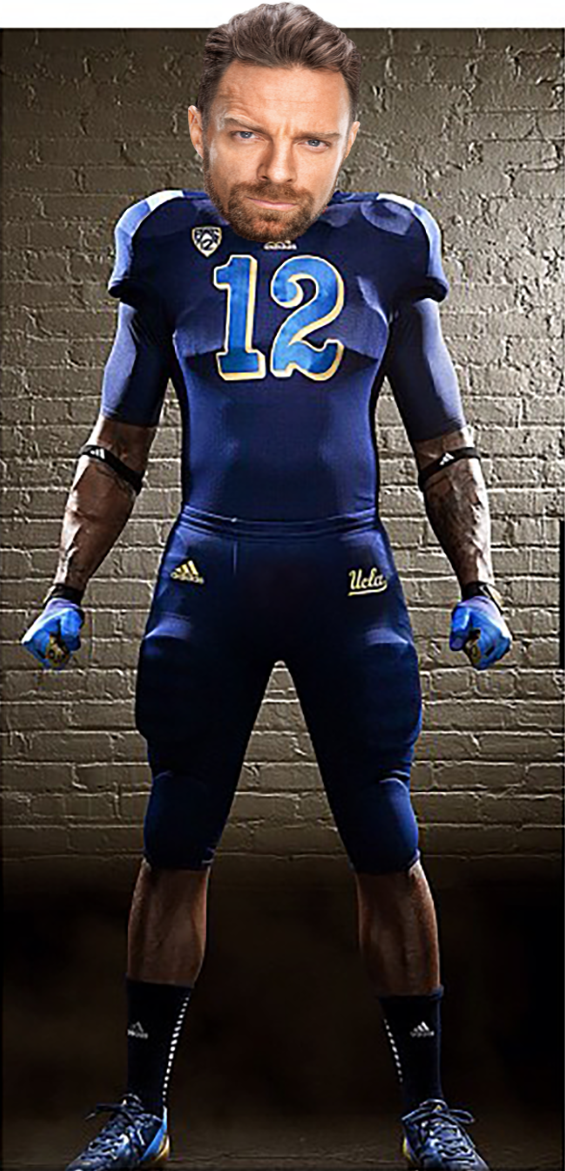 "THE FACT OF THE MATTER IS THAT I'M HERE TO WIN THE PAC-12 SOUTH, YEAH!"