10 Takeaways
10 Takeaways: Week Seven
Find out why Iowa reminds me of the 2000 Baltimore Ravens.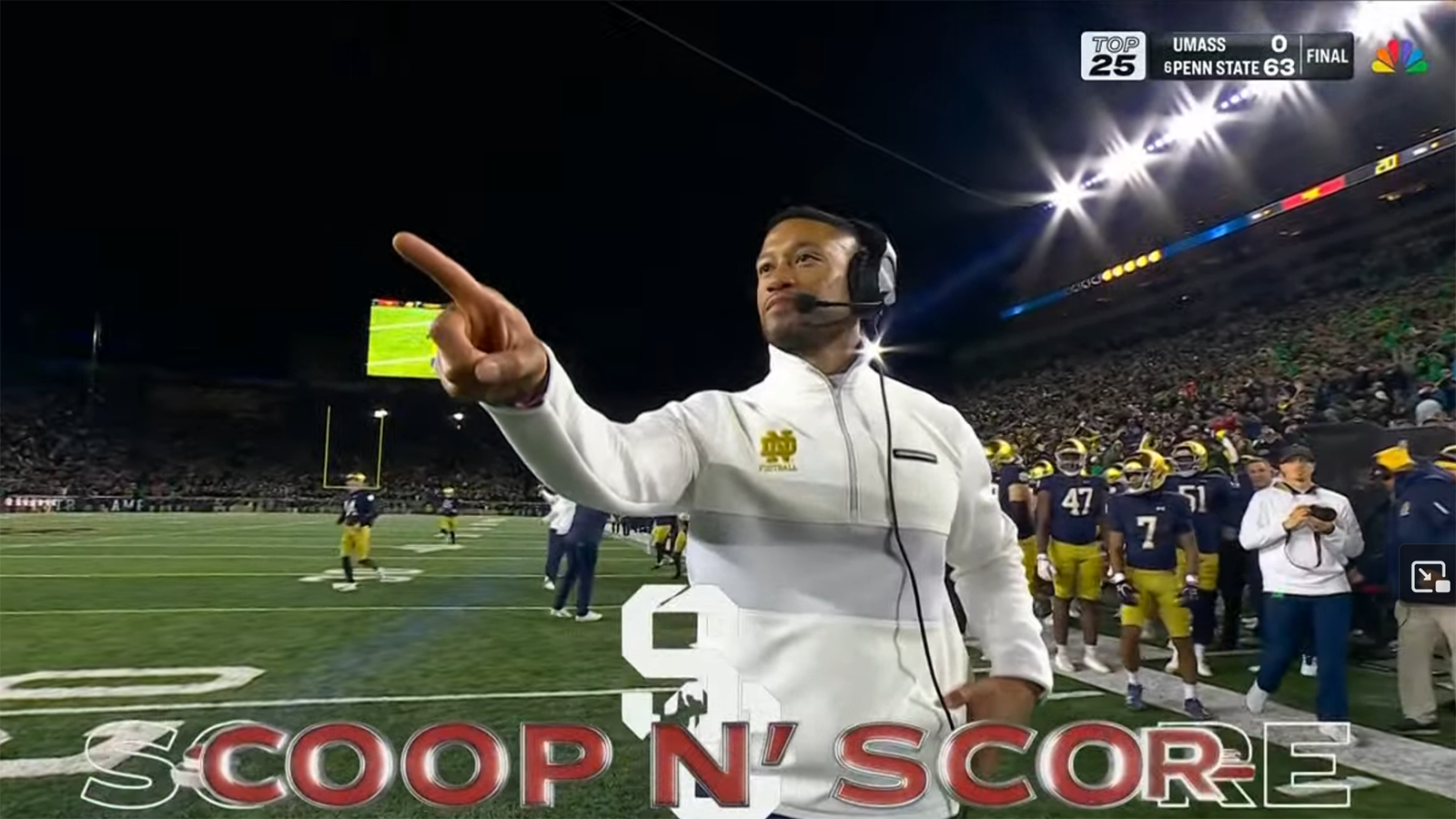 For those reading on e-mail: click 'view in browser' to see the full contents of today's post
---
For my Ohio State subscribers who want to read my thoughts on the Buckeyes' 41-7 win over Purdue, check out Bulletpoints: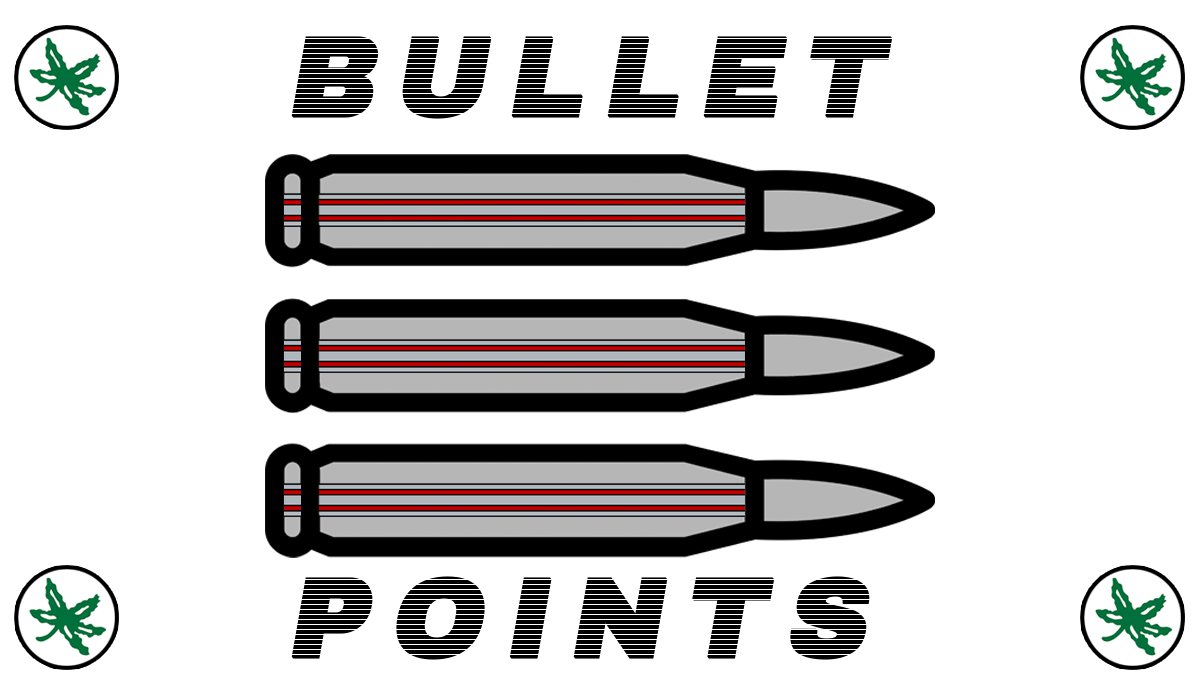 1. That one hurt, but Colorado is fine
I made peace a long time ago with knowing that when the high-profile college football team I root for loses an embarrassing game, they're gonna get dunked on relentlessly by everyone who hates them. It comes with the territory, and I do the same things to teams I hate! I just always thought that when it came to ones I cheer for, I'd only have to worry about that with Ohio State, not Colorado.
There's nothing I can say about the Buffs' stunning failure against Stanford that makes it any better in hindsight. They blew a 29-point second half lead against arguably Power Five's worst team, gave up almost 300 yards receiving to one player, and deserve all the shit they're getting. They still can't run the ball, aren't big enough in the trenches, take too many penalties, and the defense stinks. They're an easy target because of who the head coach is, how much attention they get, and how loud they are - I totally get it!
But here's where CU was on October 16, 2022: 1-5, coming off their first and only win of the season, mere days after firing a head coach who was hellbent on destroying the program. They were one of the worst teams in the country –let alone Power Five– and it's the lowest I've ever felt about the program, which is saying something. If you told me that exactly a year later they'd be 4-3, with the most positive recruiting momentum they've ever had, but the trade-off is that everyone hates their guts and they had an embarrassing loss to Stanford? Easy take.
Despite Deion Sanders' massive roster overhaul –and everything he's said about wanting to win right away– this was never a one-year fix. The program was broken. Seven handfuls of portal additions, led by the combo of Travis Hunter and Shedeur Sanders –as great as they both are– weren't going to magically turn them into a New Year's Six team. They've got a long way to go, and Friday night was a harsh reminder of that reality. But when you look past the noise and see the drastic turnaround from where they were a year ago, it should give you a good idea of where this thing's headed. I can't wait for the Buffs to give people something they can really hate in 2024 and beyond.
2. That's what a rivalry game looks like
There are so many different storylines you can focus on coming out of Washington's 36-33 win over Oregon:
Was that the best game of the season?
Is Michael Penix Jr. the Heisman favorite?
Did Dan Lanning's overly-aggressive coaching decisions cost Oregon the game?
Will we see a rematch in the Pac-12 championship?
Why did I have to dunk on Oregon so hard?
More than anything else, I'm just appreciative we got to witness it. Despite all the change in college football, that was the kind of game and atmosphere that fits in with any golden age of the sport, and I hope there's a sequel in Las Vegas a month and a half from now.
3. A comparison that's gonna get me yelled at
My favorite football fact ever is the 2000 Baltimore Ravens going all of October without scoring a single touchdown, yet still winning two of the five games they played, and only getting outscored by a single point (43-42):

It's one of the most staggering displays of offensive futility in NFL history, and it's even funnier when you consider that it didn't matter at all in regards to the team's overall success. After those three losses, the Ravens won their next 11 games – including the Super Bowl– behind what I think is the greatest defense of all-time, equally dominant special teams, and an offense that did the bare minimum required to win football games.
That sure sounds like 2023 Iowa, no?
If you hate watching these guys because their offense sucks, I don't blame you! They're last in the country in yards per game, they can't throw, and Kirk Ferentz is still a dork for keeping his son employed as the offensive coordinator. But I'm sorry, the defense kicks such a high degree of ass that I simply can't deny how much I love watching them.
The Hawkeyes put a stranglehold on the Big Ten West in their 15-6 win at Wisconsin, and the formula looked eerily similar to the one that Ravens' team perfected. Running back Leshon Williams' 82-yard touchdown run accounted for 37 percent of their 237 total yards. It reminded me of Shannon Sharpe's 96-yard TD against the Raiders in the 2000 AFC Championship Game, which accounted for 34 percent of the Ravens' 282 total yards in their 16-3 win. The hard-hitting Hawkeyes defense punished Wisconsin's offense all day, knocking QB Tanner Mordecai out of the game, and forced two turnovers. The 2000s Ravens defense punished everyone they played, forced a league-leading 49 turnovers, and knocked out their fair share of quarterbacks. Lastly, Iowa dominated on special teams. Punter Troy Taylor averaged 50.6 yards on ten punts, putting six of them inside the 20, and kicker Drew Stevens was 2/2 on field goals. Even though he didn't do much on Saturday, punt returner Cooper DeJean is also third nationally in return yards. The 2000 Ravens? Kicker Matt Stover was a First Team All-Pro, and returner Jermaine Lewis scored three total touchdowns on special teams, including a kick return touchdown in Super Bowl XXV.
I should make it clear that I don't think Iowa's gonna win the national title or anything crazy. They're better than every team left on their schedule, but they'll find a stupid way to lose to at least one of them. I'm just telling you that instead of complaining about how shitty their offense is, I'm choosing to appreciate how dominant they are in the other facets of the game. It's throwback football, and I respect how wildly different their path to success is from everyone elses.
4. Notre Dame opened a can on USC
I still don't have a gauge on how good I think Notre Dame is, but they were impressive in every aspect of their 48-20 romp over USC. The biggest credit goes to their defense, though, who whupped Lincoln Riley in a way he hadn't been whupped in major college football:
The Irish smothered USC's offense all night, collecting six sacks, three interceptions, and five total turnovers. Their fumble recovery for a touchdown with three minutes left was the cherry on top of a masterful performance. They made Williams look nervous and like he couldn't trust what was in front of him, which is something we really hadn't seen from him yet. Offensively, they didn't turn the ball over, and made a couple big plays when they had to. Sometimes that's all you need, and that's exactly what Sam Hartman and Co. did. They even got a timely kick return touchdown, which was essentially the nail in USC's coffin:
I never thought the Trojans were legitimate contenders, but they're still a top-15-level team, and this is a nice signature win for Marcus Freeman. It sets Notre Dame up for a possible 10-2 finish if they can beat Clemson in early November.