Uniform of the Day
Uniform of the Day: Northwestern claims itself as America's team, literally
A uniform that literally had stars and stripes on the ass!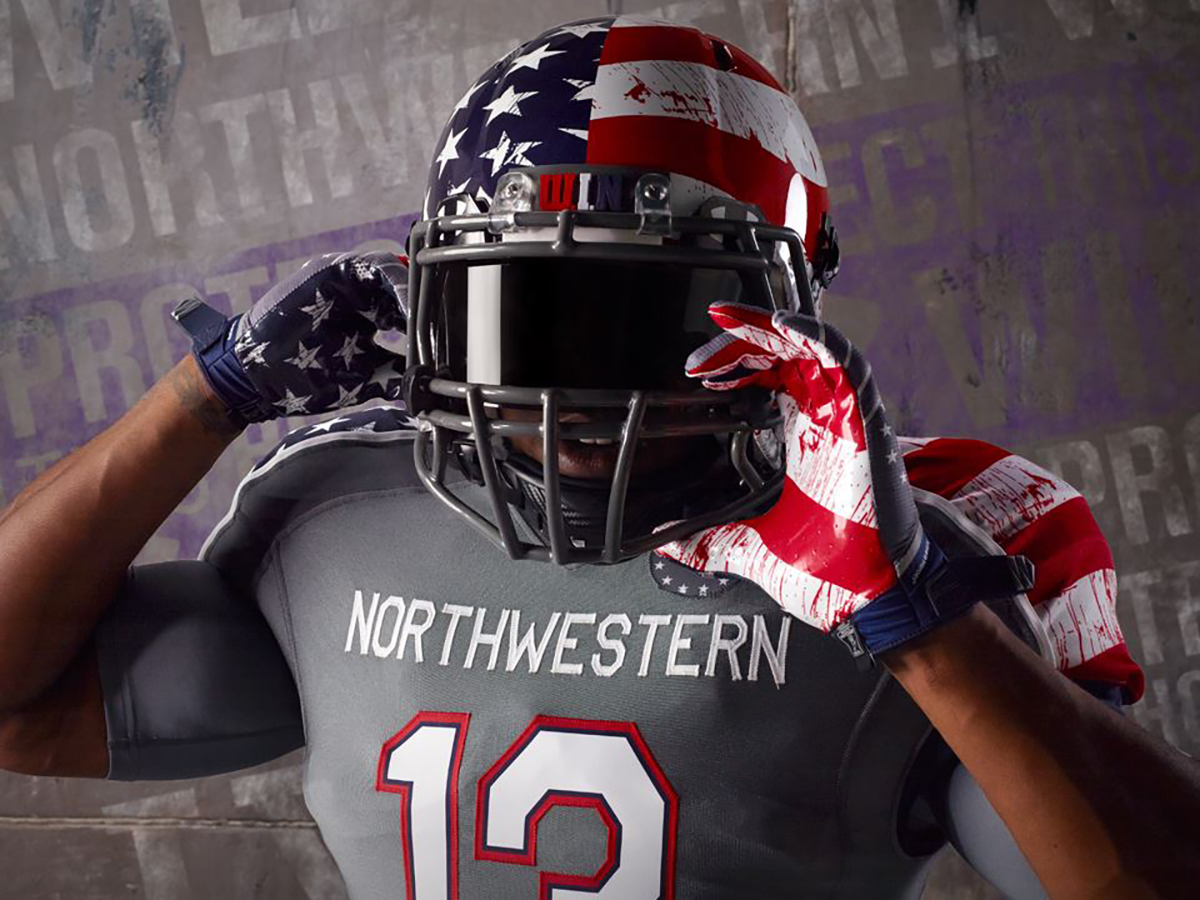 Welcome to 'Uniform of the Day,' where I post about a random uniform in college football history (and other sports, too!)
---
It feels fitting to feature a uniform that went ALL-IN™ on respecting the flag on Memorial Day. Plenty of programs across the country have featured the flag on their uniforms over the years, but none have done it quite as loud as Northwestern did in 2013. Alongside Under Armour, they partnered with the Wounded Warrior Project to produce these for their game against Michigan:
First Look: Northwestern will wear this uniform against Michigan (11/16) in coordination with the @wwpinc #B1GCats pic.twitter.com/ZiciGmz96e

— Northwestern Football (@NUFBFamily) November 4, 2013
Pretty aggressive, but also kind of tame when you realize there were stars and stripes on the ass and cleats: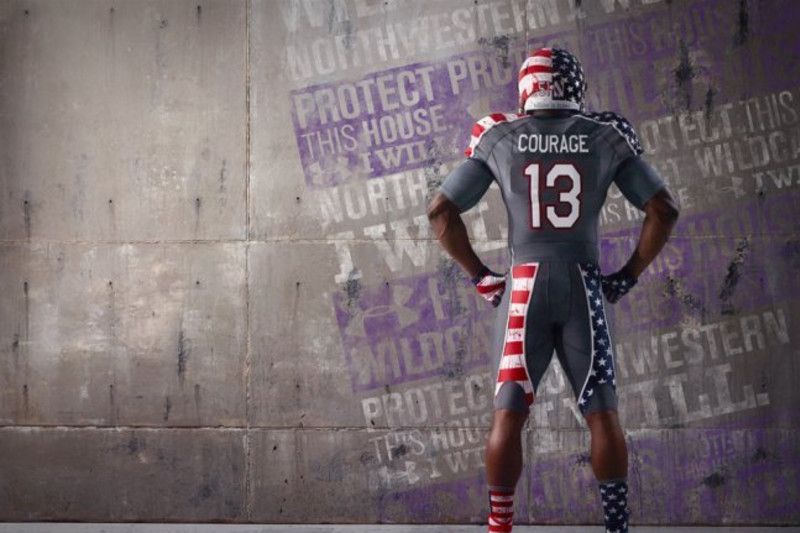 The nameplates on the back of the jerseys weren't just for the promo photoshoot, either. Player names were replaced with one of 'Courage', 'Duty,' 'Honor,' 'Commitment,' 'Integrity,' 'Country,' or 'Service,' and the jerseys were auctioned off after the game, with the proceeds benefitting Wounded Warrior Project.
As you'd expect, reaction to these was split. Some people (guess who) thought they were awesome, while others (guess who) thought they were overkill. They also stirred up a minor controversy when it was pointed out that the streaks of red through the 'stripes' portions looked like blood splatter. Under Armour's response was that it was simply a "distressed pattern," and was also featured on the blue 'stars' portion.
Personally, I think these are flat-out one of the worst uniforms we've ever seen. I won't judge the intent –partnering with WWP is great– but I'm just not a fan of most flag uniforms/helmets/decals/etc. from schools that aren't Army, Navy or Air Force (Especially if they don't have some sort of strong military/cadet ties.) It comes off as performative patriotism, and it's even worse when the final product is as ugly as these were. For what it's worth, the game they wore them in was just as heinous. Northwestern lost 27-19 to Michigan in a triple overtime slugfest that was tied 9-9 at the end of regulation:
(Video link for those viewing on email)