Welcome to "Throwback Player of the Week," where I drop a retrospective (sometimes), and highlights (always) on some of my favorite players in CFB history. This week: Former Oklahoma Safety Roy Williams.
Last week: Clemson RB CJ Spiller.
---
A single play can define a game, a rivalry, a season, or a career. Sometimes a single play checks off all those boxes at the same time. On October 6, 2001, Oklahoma safety Roy Williams did exactly that late in the fourth quarter against Texas.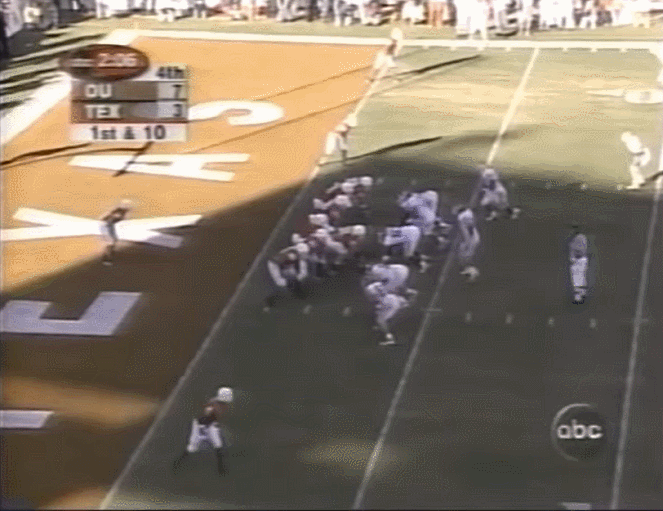 21 years have passed since the 'Superman' play, and I still laugh at the sheer absurdity of it every time I watch it. How does Williams have the split-second impulse to jump over another human like that, and then actually pull it off? Scroll back up and look at the feature image to this article. He's fully suspended in the air when he hits UT quarterback Chris Simms! What are the chances that he hits Simms at just the right time/place in his throwing motion, and the ball flutters perfectly into OU linebacker Teddy Lehman's hands for one of the easiest and most iconic pick-sixes of all-time? It all makes for a beautiful, once-in-a-lifetime play.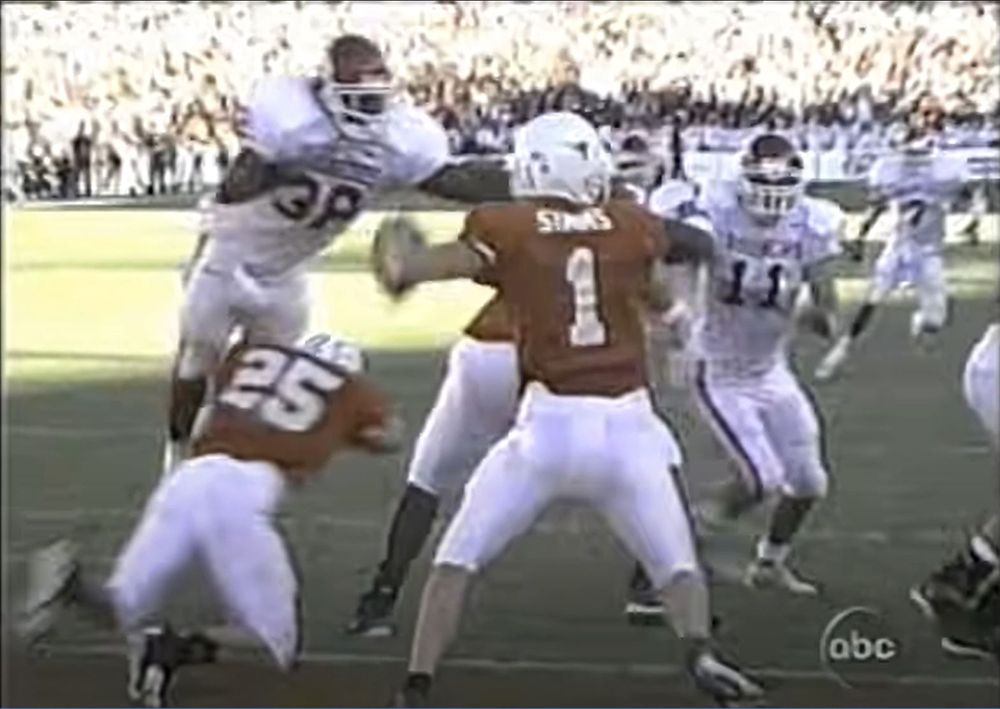 That single play defined OU's 14-3 win, while also defining their dominance over Texas in the early 2000s, the wild ass 2001 regular season that the Big 12 threw into chaos, and Williams' Hall of Fame career in Norman.  
(Here's the link to his highlights for people viewing on email)
---
If you were around to watch Roy Williams play and someone asks you about him, you're going to bring up two things:
That play
Him constantly knocking the shit out of anyone not wearing crimson: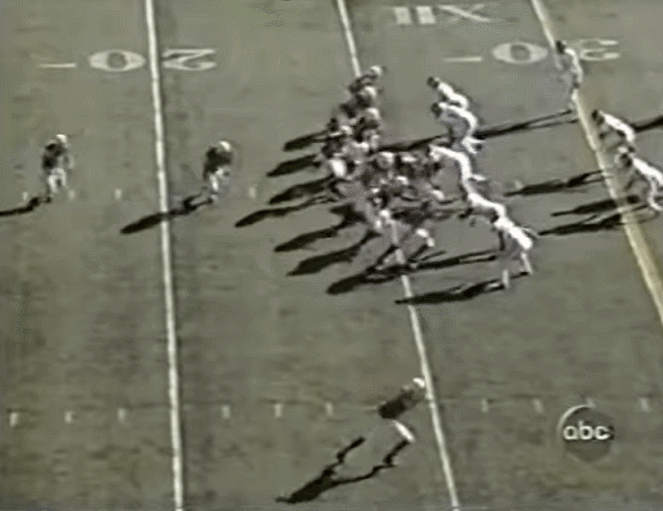 With all due respect to other great safeties and linebackers I've watched, I don't think I've seen a harder hitter than Roy Williams. He was a brick wall wearing football pads and a helmet: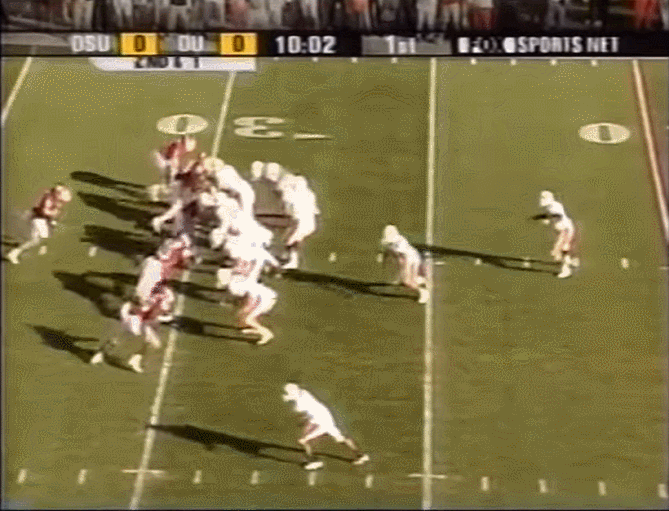 He's what coaches talk about when they say they want defenders to run through the ball carrier: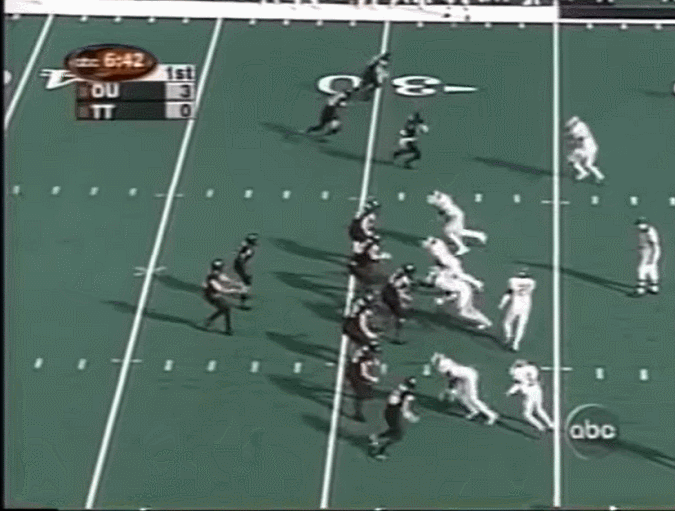 There are some hits in that highlight video that definitely wouldn't fly today, and he ended up becoming the face of the NFL banning the horse-collar tackle, but god damn Roy Williams was fun to watch. I'm keeping it short this week, so I'll end on this: If you want to learn more about Williams' life and career, the Cowboys' YouTube channel has an excellent piece on what made him such a fascinating player, and sure enough, the video starts with that legendary play in the Cotton Bowl.