Hot Seat Rankings
Hot Seat Rankings: Playing 'Crimes Against the Team' with Tom Allen
Tom Allen must answer for his crimes.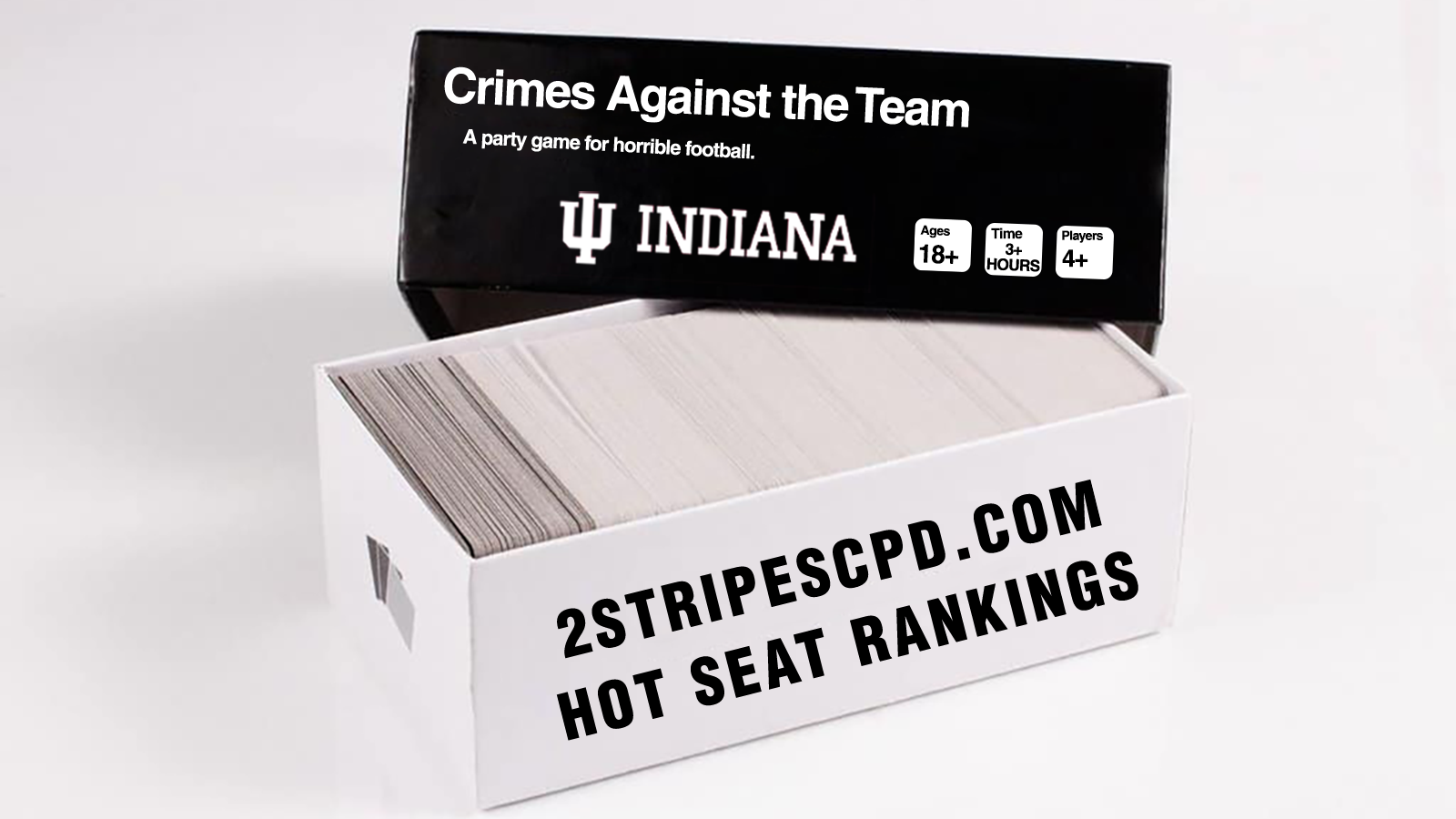 For those reading on e-mail: click 'view in browser' to see the full contents of today's post
---
Hot Seat Rankings: Playing 'Crimes Against the Team' with Tom Allen
Welcome to the post-week nine Hot Seat Rankings! On this week's edition, we've got the debuts of Dino Babers and Terry Bowden, Danny Gonzales getting his Hot Seat Rankings graduation transcripts revoked, card games with Tom Allen, and more. Hope you enjoy!
ON TO THE RANKINGS!
---
Hot Seat Game of the Week + No. 1 again this week: Will Hall - Southern Miss (1-7) (Last week: T-1)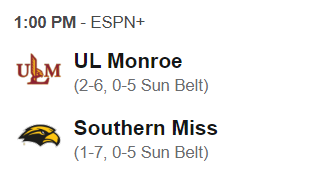 Back-to-back HSGOTW's for Will Hall, and one he truly can't afford to lose. The Golden Eagles put up a hell of a fight against Appalachian State –led by Frank Gore Jr.'s 247 yards– but squandered a ten-point fourth quarter lead by giving up the final 21 in a 48-38 loss. If that wasn't enough for the USM administration to pull the plug, losing to Terry Bowden might be.
2. Tom Allen - Indiana (2-6) (Last week: 3)
If nothing else, I thank Tom Allen for giving us the quote of the week after Indiana's shockingly close 33-24 loss at Penn State:
If you didn't watch that game –and who could blame you if you didn't?– I'll break it down for you, Cards Against Humanity-style: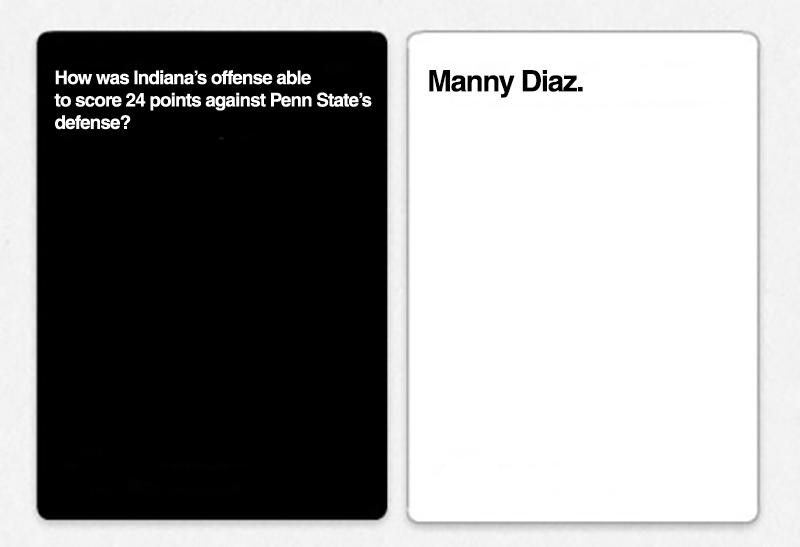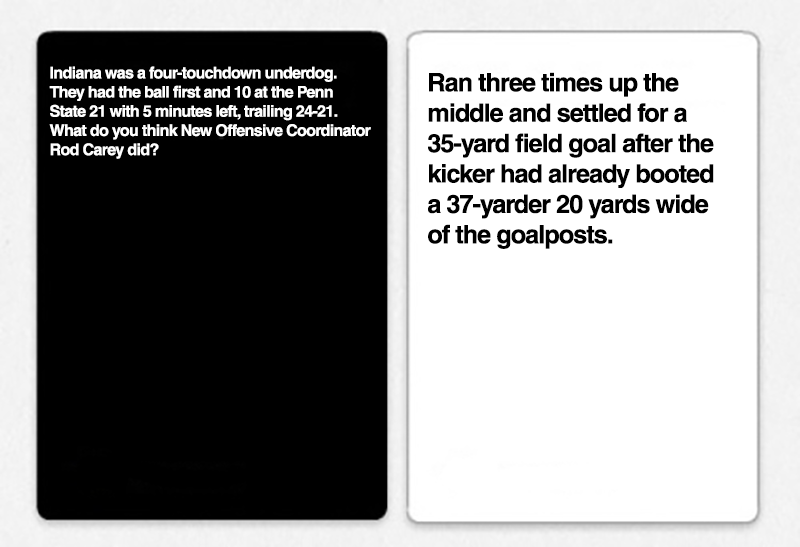 (Seriously, it was that wide.)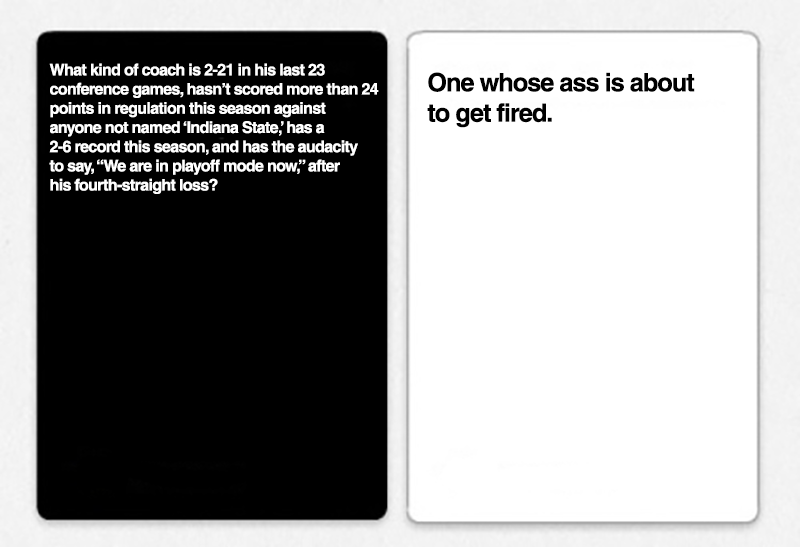 Indiana Football is a crime against the sport right now, and Tom Allen is the biggest perpetrator.
3. Danny Gonzales - New Mexico (3-5) (Last week: Unranked)
So much for Danny Gonzales graduating from the rankings. New Mexico lost 34-24 to a dreadful Nevada team in a game that wasn't even as close as the score suggests. New Mexico had more yards (400-311), and held Nevada to just two offensive touchdowns, but trailed 24-0 at halftime and 34-10 with ten minutes to go; mostly thanks to three Lobos turnovers, including a pick-six. It's the kind of loss that almost certainly derails any faint hopes of going to a bowl, with UNLV, Boise State, Fresno State, and Utah State left on their schedule.