(I always have to put this at the top: For the best viewing experience, you should click "view online" if you're reading this on email.)
Welcome to season two of "Throwback Player of the Week," where I drop a retrospective, plus some highlights of my favorite players in CFB history. Up First: Texas A&M Linebacker Dat Nguyen, who played in College Station from 1995-1998.
---
Of all the things that describe college football's style of play in the 1990s, is there anything more on brand than the monster middle linebacker who made 100-plus tackles each season? In an era where physical football™️ was the norm, it felt like every defense in the country had a badass in the middle who made 15 tackles a game and looked like he was created in a lab: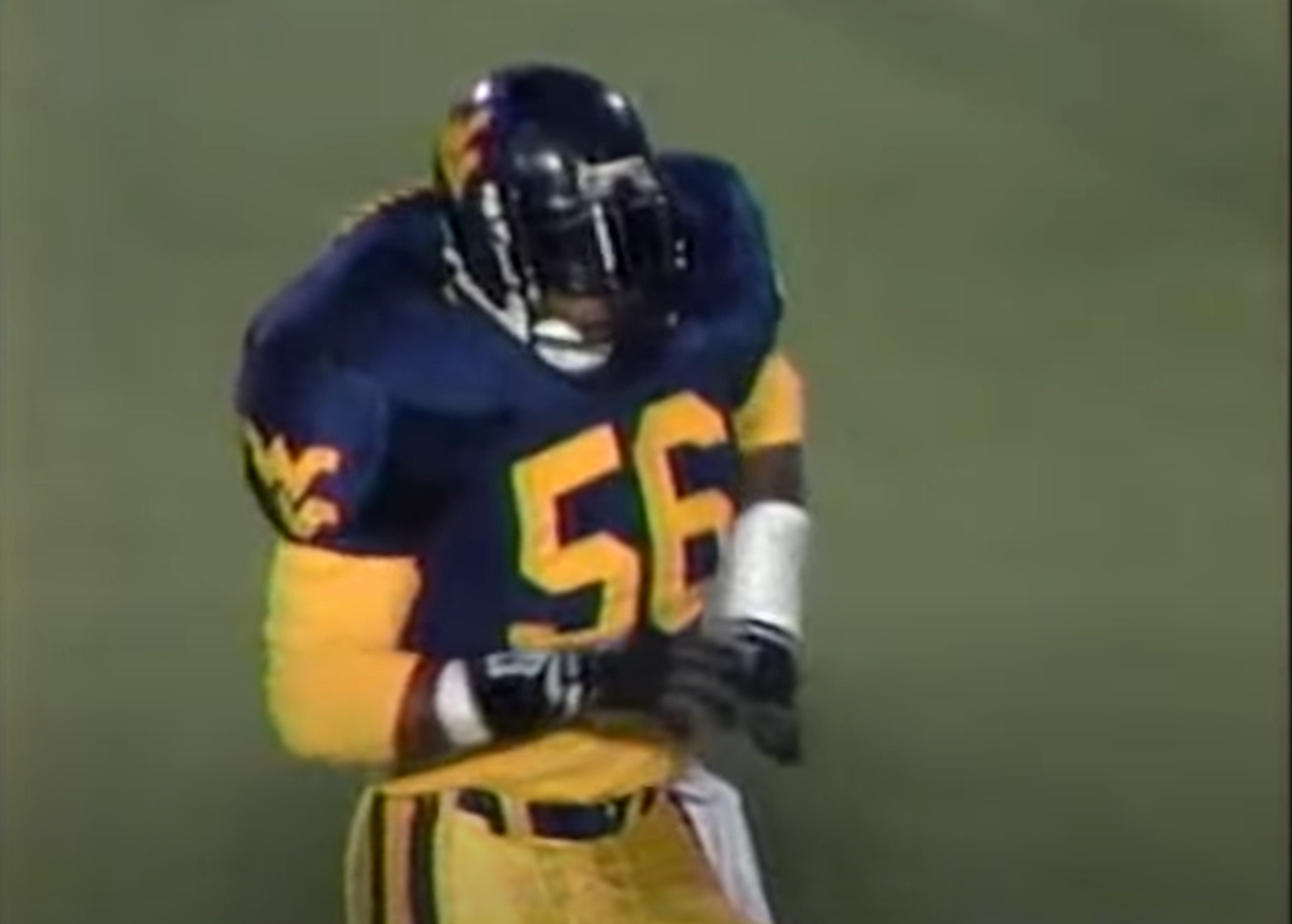 Much like the mastodon used to roam North America during the Ice Age, so too roamed the 6'3, 255-pound middle linebacker of the 90s. These dudes were the stars of their defenses, and feasted on the ground-and-pound offenses who had yet to evolve into the spread and shred systems that would eventually send our beloved behemoths into mass extinction. No matter where you coached in that era, one of the expectations to playing good defense meant having a middle linebacker who "looked" the part. Basically, you wanted him to have the measurables that Vince McMahon would conceivably want to bring into his "Land of the Giants " era-WWF if things didn't work out for the guy on the football field. Enter Dat Nguyen at Texas A&M in 1995:
(Here's the link to his highlights for those viewing on email)
Nothing about Dat Nguyen fit the stereotype of what people looked for in a middle linebacker –let alone a high-level football player– in that era. The son of Vietnamese immigrants, Nguyen grew up in Rockport, TX, battling racism and the dismissiveness that he was just too small to play football. Listed at 5'11, 221 pounds, Nguyen shattered any preconceived notions about whether he could play with one of the most productive careers in college football history: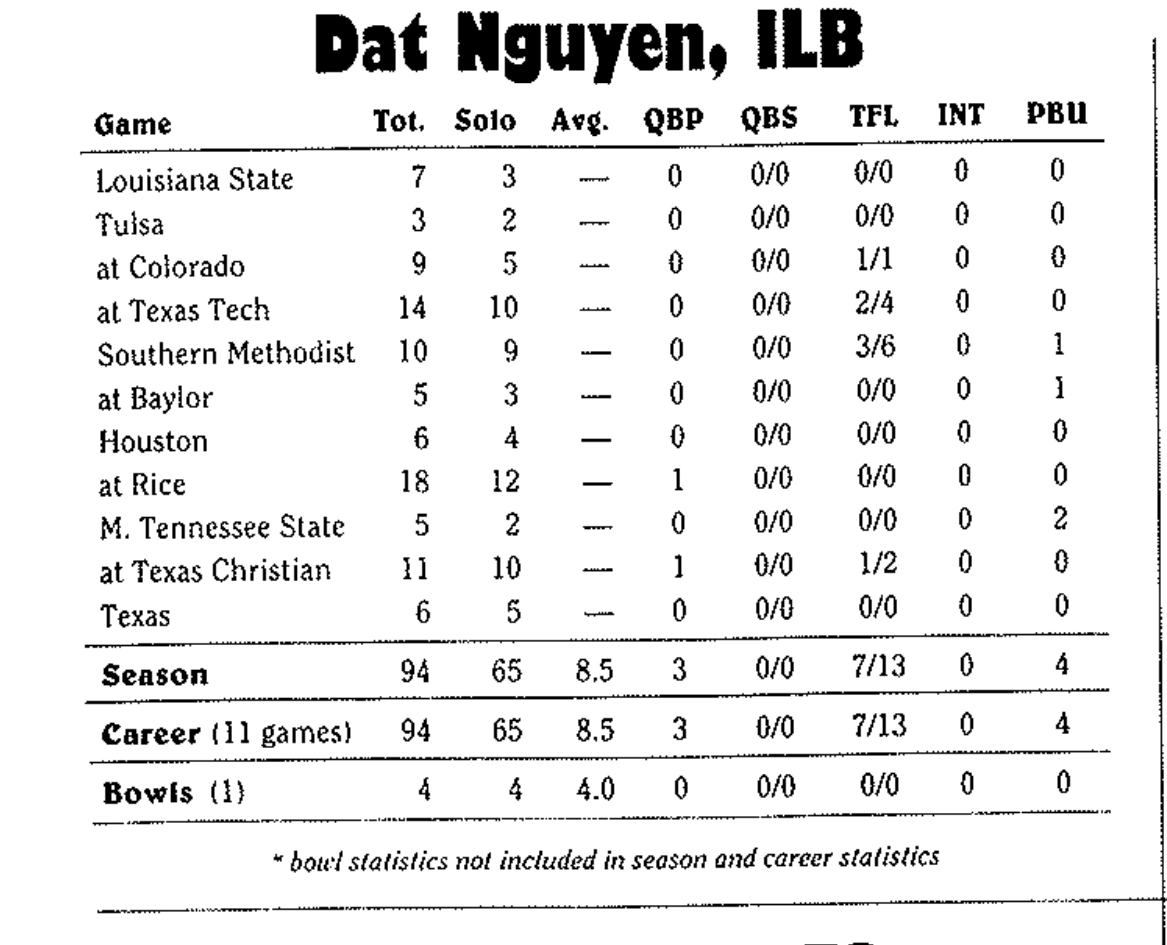 In addition to his 517 career tackles –which is still an A&M record– Nguyen won the Bednarik, Lombardi and Big 12 Defensive Player of the Year awards in 1998, was a unanimous All-American that season, was First-Team All-Big 12 twice, and was eventually named to the College Football Hall of Fame in 2017. Most importantly (on the field) he also helped cast the new mold for what we expect from middle linebackers today.
Regardless of his size, Dat could knock the shit out of anyone: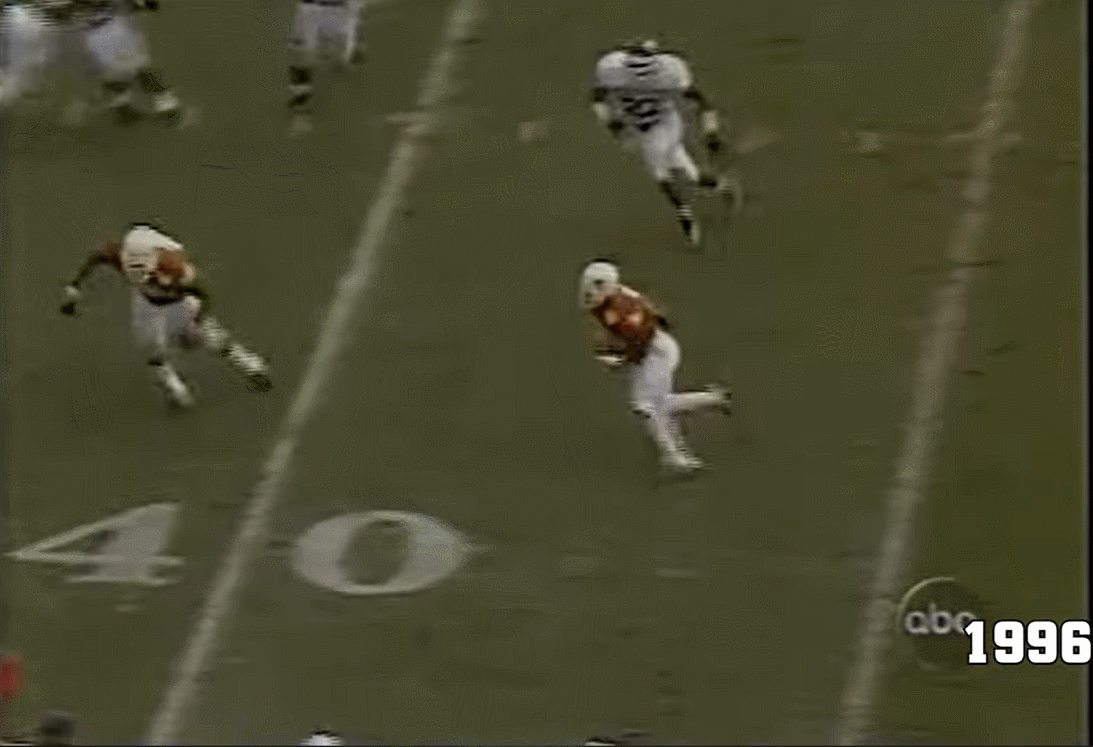 He had no problem playing in the trenches and shedding offensive linemen: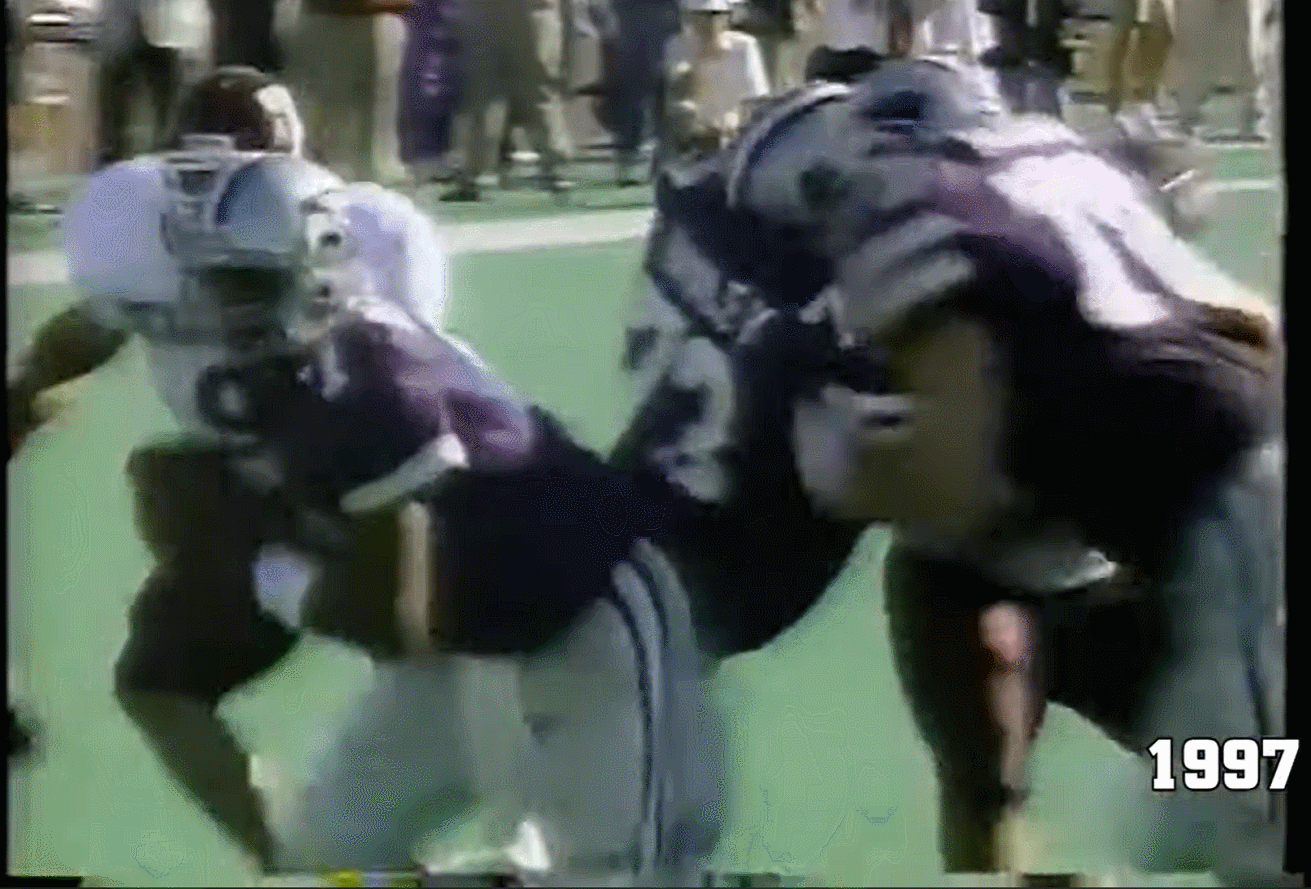 He was also one of the smartest players in the country, with more than enough speed to cover in space: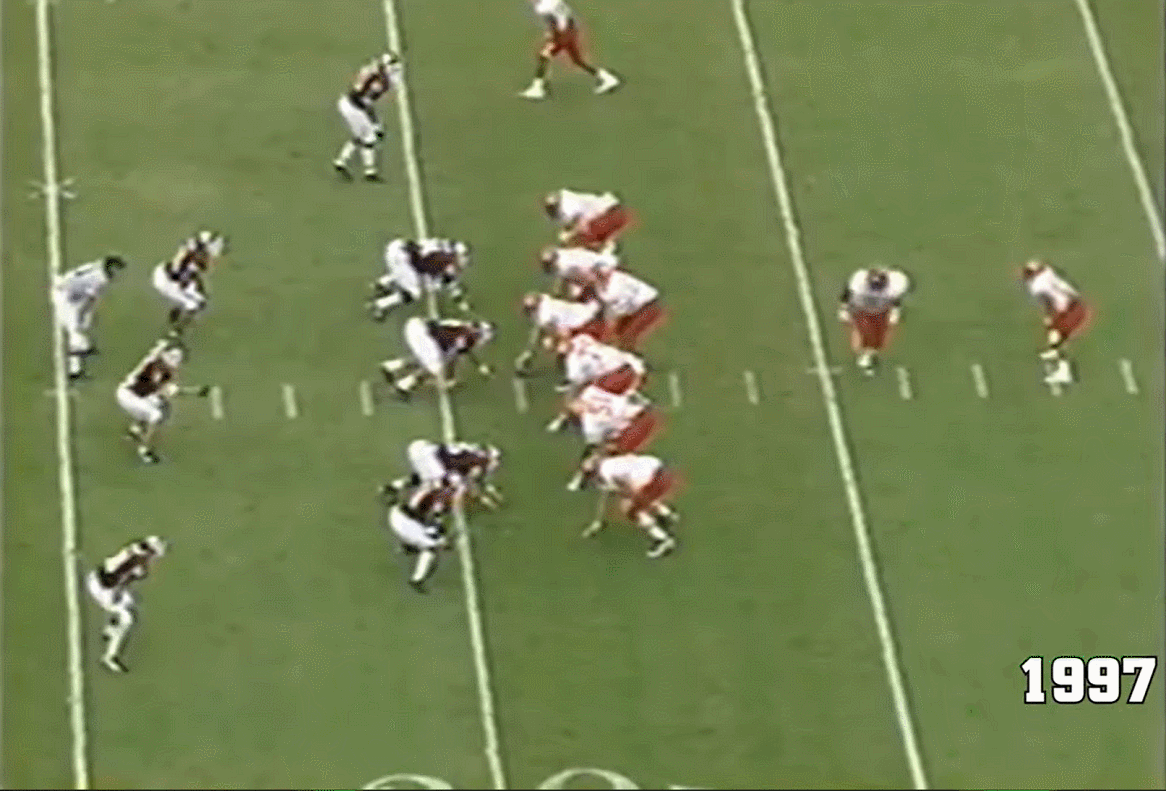 He was the driving force behind those great "Wrecking Crew" A&M defenses who helped the Aggies win 35 games from 1995-98 and take the Big 12 title in 1998. (A&M's last conference title, by the way. Lol, lmao, etc.)
The majority of my memories of Nguyen are from his seven seasons in the NFL as a Dallas Cowboy. He was a fan-favorite, and one of the only things worth watching about those late-90s/early-2000s teams. No matter how shitty they were –Thank you, Chan Gailey and Dave Campo– you could always count on No. 59 flying around and hitting anything that came in his path. His career was probably cut a bit shorter than it should've been, but he was the same tackling machine he was at A&M, and even earned Second Team All-Pro honors in 2003:

Dat Nguyen's football legacy is that of a trailblazer, breaking through stereotypes, both on and off the field. He was the first Vietnamese-American to be drafted and play in the NFL, and proved everyone who doubted him because of his size hilariously wrong. Not only is he one of the greatest college linebackers of all-time, but the measurables and traits that everyone dismissed him for ended up becoming the standard for what we see from the great linebackers in today's game.