(I always have to put this at the top: For the best viewing experience, you should click "view online" if you're reading this on email.)
Welcome to "Throwback Player of the Week," where I drop a retrospective and highlights on some of my favorite players in CFB history. This week: Iowa QB Brad Banks.
Last TPOTW: Miami RB Frank Gore.
---
Would you believe me if I told you that an Iowa quarterback almost won the Heisman while playing for Kirk Ferentz? It sounds preposterous in 2022, but it was reality back in 2002:

If you saw him play, you remember how much of a revelation Brad Banks was in 2002. You can make a decent argument that he was the spark for Ferentz's whole tenure. He led Iowa to an 11-2 record, –Ferentz's first double-digit win season– a share of the Big Ten Title, and an Orange Bowl appearance. He led the country in yards per attempt and passing efficiency, had a 25/4 TD/INT ratio, and also ran for 423 yards and five TD. His season was stellar enough to finish second in Heisman voting to Carson Palmer, and he beat Palmer for the Davey O'Brien Award (Best QB nationally). Those are all great achievements, but they're nothing compared to making a Kirk Ferentz offense not only watchable, but must-see:
The only bummer is that Banks was a starter for just that one season. His college career included two previous schools – beginning at UCF, then Hinds Community College for two years– before he ended up at Iowa in 2001. He was a redshirt junior by then, and saw enough playing time to give Hawkeye fans a preview of how special his 2002 was going to be:

(Here's the link to his highlights for those viewing on email)
---
Banks didn't have a rocket arm by any means, but he was surgical in the pocket and could drop it in when he needed to: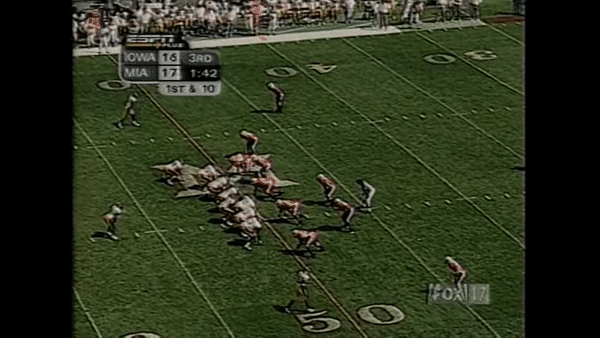 Iowa also loved using him on bootlegs, and with good reason. He was effective on the move, even to his left:
I wish they would've run him a bit more, though. He didn't do it a ton, but he had the ability to make defenders look stupid when he did.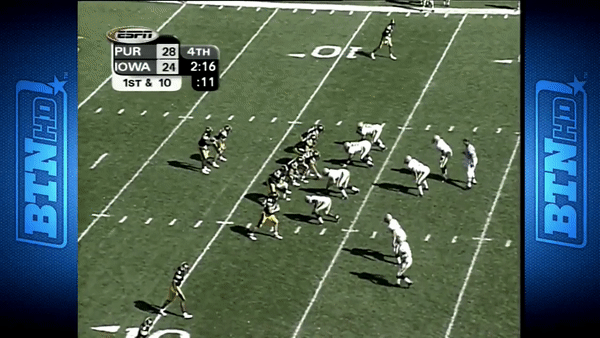 He once made this dude on Michigan State do a full 360: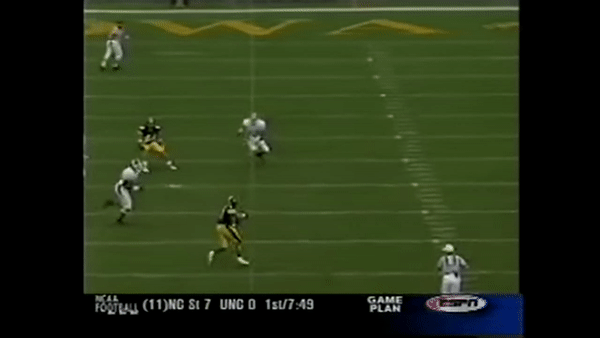 Players like Brad Banks are my favorite. His football story is one of perseverance, and what can happen when your preparation finally meets the right opportunity. He made the most of his at Iowa, and it only took him one full season to do something special. Despite the passing explosion around college football over the last 20 years, Banks is still the gold standard for Hawkeye quarterbacks. He'd probably have most of the school passing records if he played even one more season: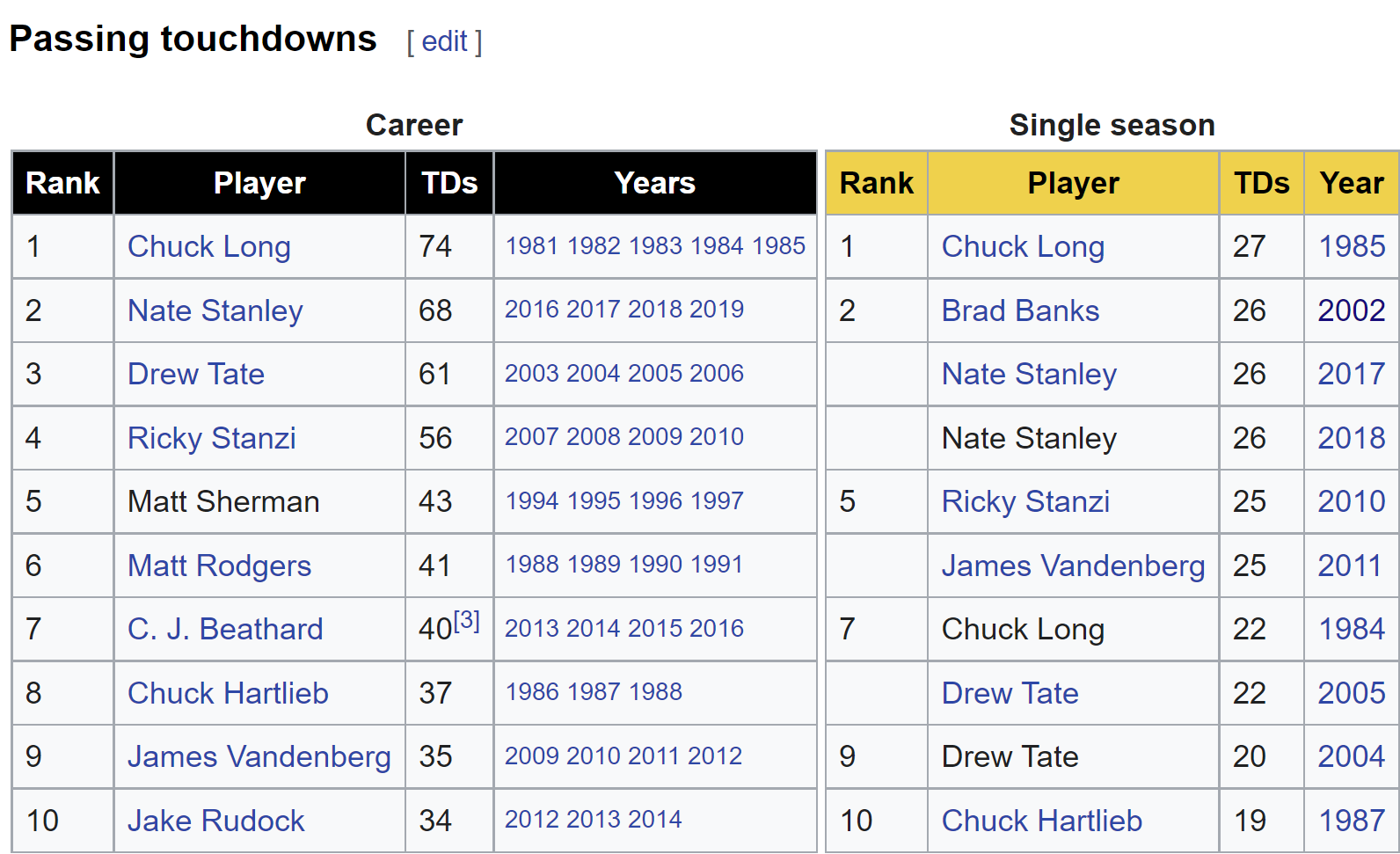 Kirk Ferentz's ongoing war against the forward pass is the reason for some of that, but it's also a testament to Banks just being that damn good. He might not be a household name to your average college football fan, but he's a certified legend in Iowa, and what he did in 2002 still stands up 20 year later.
Bonus Throwback Player of the Week: Dallas Clark
Cutting Banks' highlights directly led me to also making a video for one of his favorite targets. You probably remember Dallas Clark most from all his years with the Colts, but he was a freaking monster at Iowa, winning the Mackey Award (Best TE) in 2002 while also being named a First-Team All-American.
(Here's the link to his highlights for those viewing on email)