Dumb Picks of the Week
Dumb Picks of the Week: Week 11
With special guest appearance by kind words toward Michigan Football.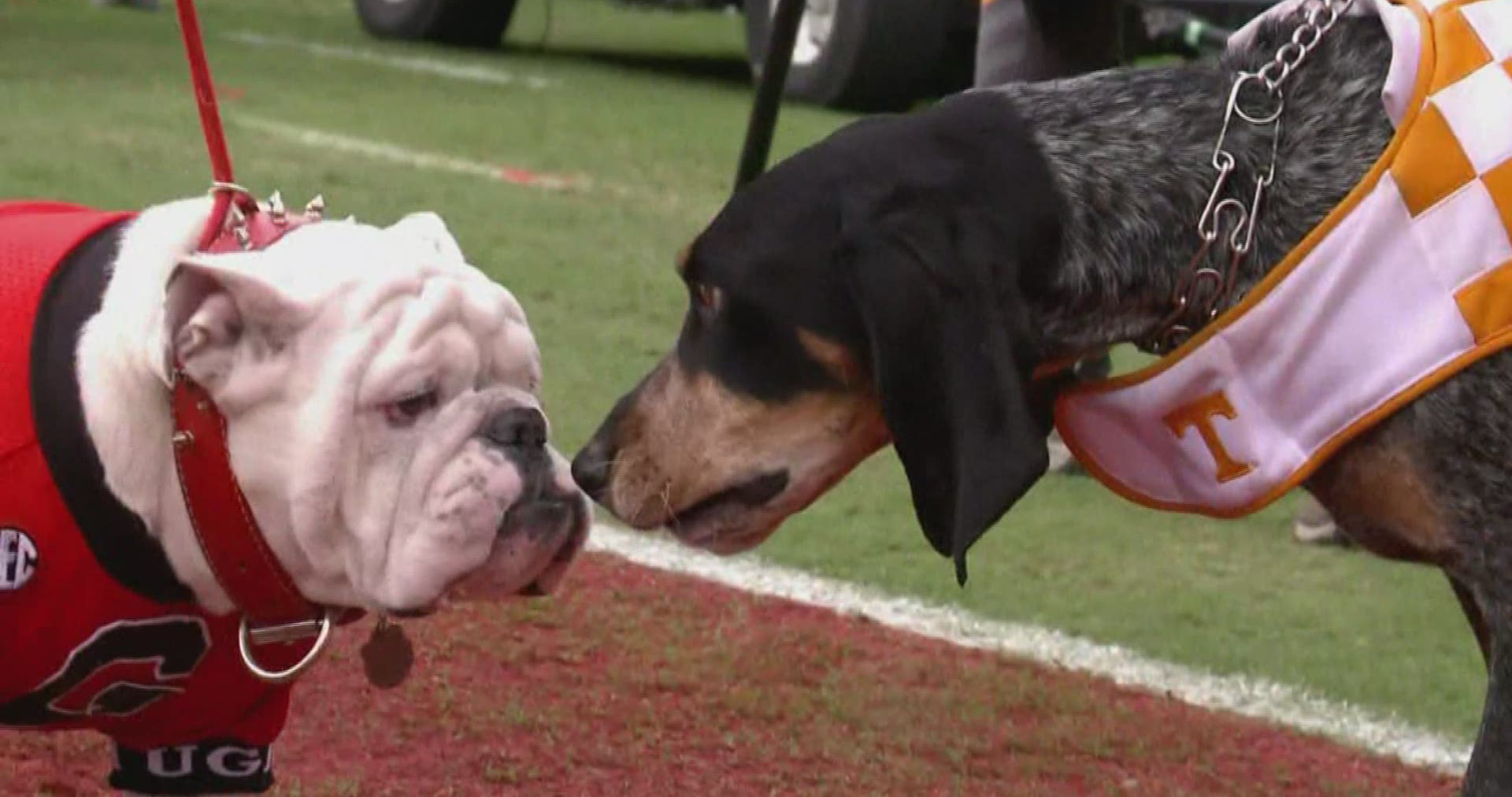 I'd like to take a moment to appreciate how much fun the 2021 CFB season has been. I've talked at length on the podcast about how much last year sucked –for obvious reasons– but I'm really enjoying everything again, and I hope you are too. We've had big upsets, a compelling playoff field –that's right, no matter what the whiners online say, this year's playoff race is good– anyone could still win the Heisman, and it's just generally been entertaining across the board. What does that have to do with dumb picks? Nothing, but we've only got three regular season weeks left, and I wanted to take some time to appreciate what we've been gifted so far.  
With that in mind, let's get to this week's picks, which features my worst one of the year. ¯\_(ツ)_/¯
---
No. 1 Georgia at (+20) Tennessee - 3:30 PM ET, CBS
There's no use in even trying to explain this. Georgia's the clear-cut best team in the country, has a historic defense almost no one can score on, and it looks like their offense is finally catching enough of a groove to be a legitimate threat against anyone. Tennessee's better than their 5-4 record, but there's zero reason for Georgia to actually lose. So why pick the Vols?
I'm buying what Josh Heupel is doing right now. The offense and defense are both top-20 caliber, they've already shown they can hang with strong teams in the Alabama and Ole Miss games, and this one's at home. I'm not saying that we'll see Tennessee trash run onto the field this time instead of getting thrown onto it, but I think we've got a game into the fourth quarter.
No. 6 Michigan (-1.5) at Penn State - Noon ET, ABC
It pains me to say it, but I was impressed with Michigan last week. They put that brutal loss to Michigan State behind them, and took care of business against a bad Indiana team who beat them in 2020. I don't have any sweeping declarations about where Jim Harbaugh has the program in relation to other top-10 teams right now, but I do think this UM group seems less prone to fold than his other ones. This game is another chance to prove that.
The main reason I'm rolling with them here is because the Penn State run game is a crime against humanity:
Truly heinous stuff. They've countered their inability to run by building the whole offense out of Jahan Dotson –which is an awesome strategy– but one Michigan's defense can and will (probably) limit. Michigan favored on the road against a team who's beaten them in three of the last four years: What could go wrong?
DPOTW 2021 record: 13-13
Last week: 1-1