Dumb Picks of the Week
Dumb Picks of the Week: Week 13
In appreciation of every head coach who got the bag this week.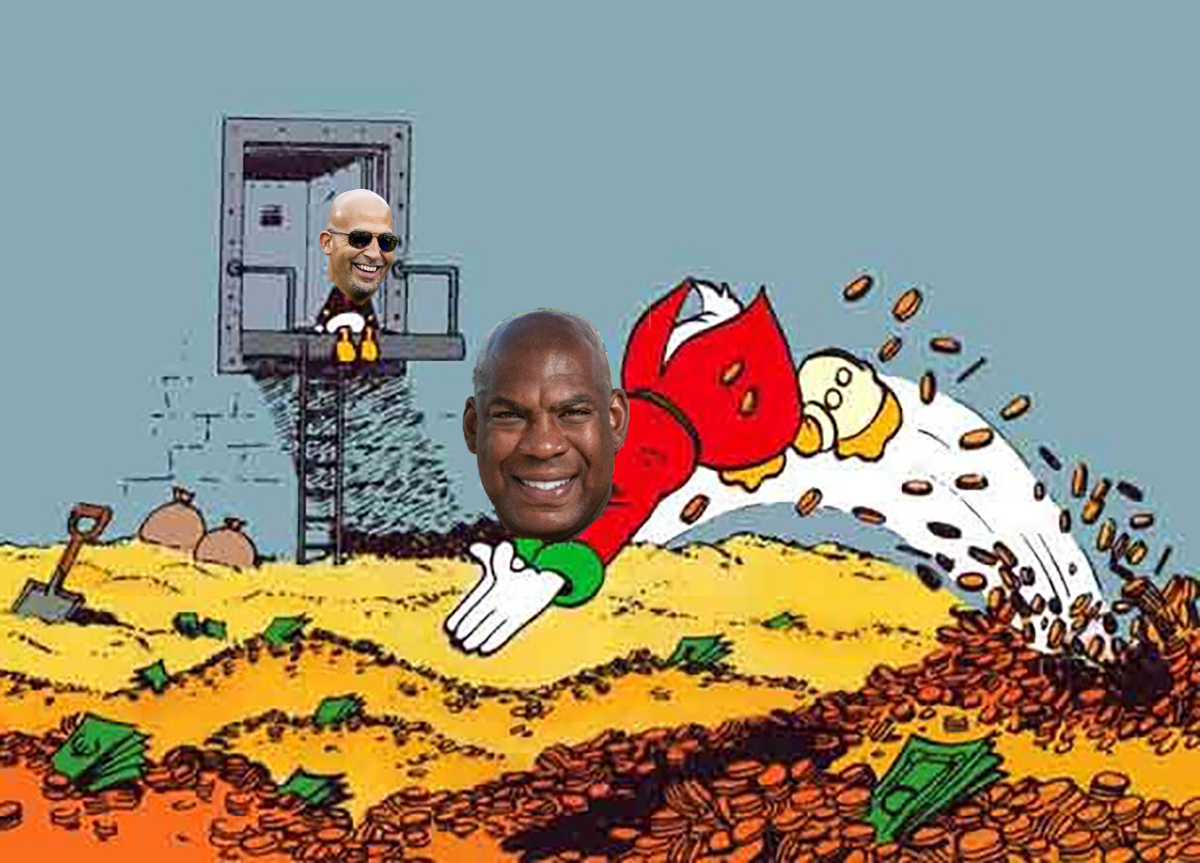 Welcome to Dumb Picks of the Week, and happy late-Thanksgiving, everyone. I hope yours went as well as mine did until the Cowboys completely fucked everything up. We love our Thanksgiving Traditions, right? Friday's games are happening right now, so today's DPOTW is gonna be short and to the point. It's rivalry week, and spots in the College Football Playoff/conference championship games are still on the line, so it should be a good one. LET'S GET IT!
(Sidenote: If you want my thoughts on Ohio State-Michigan, go here.)
---
No. 18 (-4.5) Wake Forest at Boston College - Noon ET, ESPN2
About five minutes before I started writing this, Wake announced a contract extension for Head Coach Dave Clawson. That's a big win for a program 60 minutes away from their first ACC title game since 2006 –and what a game that was– despite all the challenges that come with literally just being Wake Forest. Now that Clawson's finally 100% locked in, tomorrow sets up as spotlight moment in program history, and I think they take advantage of it. Wake by 20.
(-3.5) Penn State at No. 12 Michigan State - 3:30 PM ET, ABC
Speaking of contract extensions: Hello James Franklin and Mel Tucker. Each got PAID this week, and both deals get a thumbs up from me. Franklin has his flaws, but he's also a top-10/12 coach, while Michigan State's banking on the promise that Tucker gets there in the next 2-3 years. Is $95 million a lot for a coach with a 16-14 all-time record? Sure, but taking that risk on a great recruiter like Tucker beats trying to talk yourself into a new coach who's probably going to get lapped by the upper half of the Big Ten East in recruiting if Tucker split to LSU (cough, Matt Campbell.) Anyway, they play tomorrow, and I'm all in on Penn State.
The fact that they're favored on the road against a ranked MSU should tell you all you need to know about this game, and I'm not gonna argue with Vegas. Penn State's defense is more than good enough to do the same things Ohio State did to limit Kenneth Walker, and I don't trust the rest of MSU's offense enough to make enough plays to open things up for him. More importantly, it sounds like Sparty's dealing with a bad flu bug right now, so Nittany Lions comfortably it is.
No. 10 (+4.5) Oklahoma at No. 7 Oklahoma State - 7:30 PM ET, ABC
I hate myself for picking this, but let me explain. Every time I put my faith in Oklahoma State to win Bedlam at home, they fumble the bag. It happened in 2010, 2013, 2015, and 2017, and I'm not putting myself in position to get hurt again. OSU's defense has been lights out all year, but I don't trust that Mike Gundy won't go full Stan Van Gundy 'Master of Panic' mode, and steer his team to another Bedlam L someway, somehow.
DPOTW 2021 record: 15-16
Last week: 1-2