CFB
Dumb Picks of the Week: Week 7
I AM THE SENATE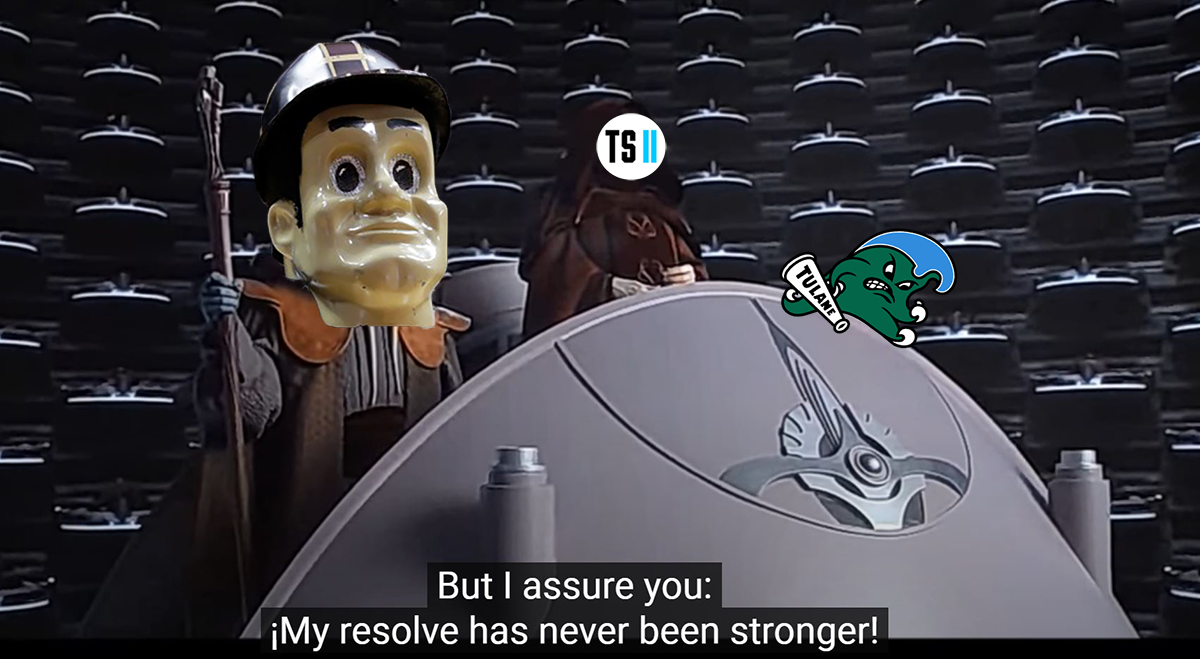 (Editors note: My brother and I  just dropped our clothing collection: check it out here)
"At some point the other shoe's gonna drop on DPOTW"
Does it count as a W if I say that my picks are gonna suck and then they do?
Dumb Picks of the Week got absolutely dumptrucked last week, posting an 0-3 record, with none of the three teams I chose coming even remotely close to covering. It was a humbling comedown from the 9-1 start to the season, and a good reminder that this feature's called 'dumb picks' for a reason. Just remember: I will not be held responsible for the reductions in your bank account based off the bad advice you take from this column. But it's onto week seven, and once more, Dumb Picks will rule the galaxy. LET'S GO!
---
No. 13 Ole Miss at (+2.5) Tennessee - 7:30 PM ET, SECN
That's right, the Vols are BACK™ baby. It's Lane Kiffin's first time in Knoxville as an opposing head coach, and Tennessee fans deserve –and will get– their bloodlust moment with an upset win over Ole Miss. Beyond just wanting to see it happen, why am I picking Tennessee? They're quietly strong ($) on both sides of the ball, and can take advantage of Ole Miss' suspect defense thanks to outstanding Virginia Tech-transfer QB Hendon Hooker. This game has 55-51 written all over it.
TCU at (-13.5) No. 4 Oklahoma - 7:30 PM ET, ABC
Yes, I remember what happened last week, but I still don't trust Oklahoma. Caleb Williams was unbelievable in taking over for Spencer Rattler, but it took an all-time crumble from Texas in literally every phase of the game for things to fall the way they did. OU hasn't played a consistent four quarters yet –unless you want to count the Western Carolina game– and I don't' think they do it here coming off such an emotional win.
No. 21 Texas A&M at (+8.5) Missouri - Noon ET, SECN
Another team coming off a huge win that I don't trust. Maybe beating Alabama was the springboard for A&M to finally live up to their preseason hype, but this is a classic letdown spot against a conference opponent on the road. Mizzou's offense is decent enough to at least make them sweat.
BONUS PICK OF THE WEEK:
Arizona at (-6.5) Colorado - 3:30 PM ET, PAC 12
This is the worst power five game in at least 5 years
Pick against CU until further notice
DPOTW 2021 record: 9-4
Last week: 0-3