CFB
Week Six Preview + Dumb Picks of the Week
Dumb Picks of the Week is gonna fall off eventually, right?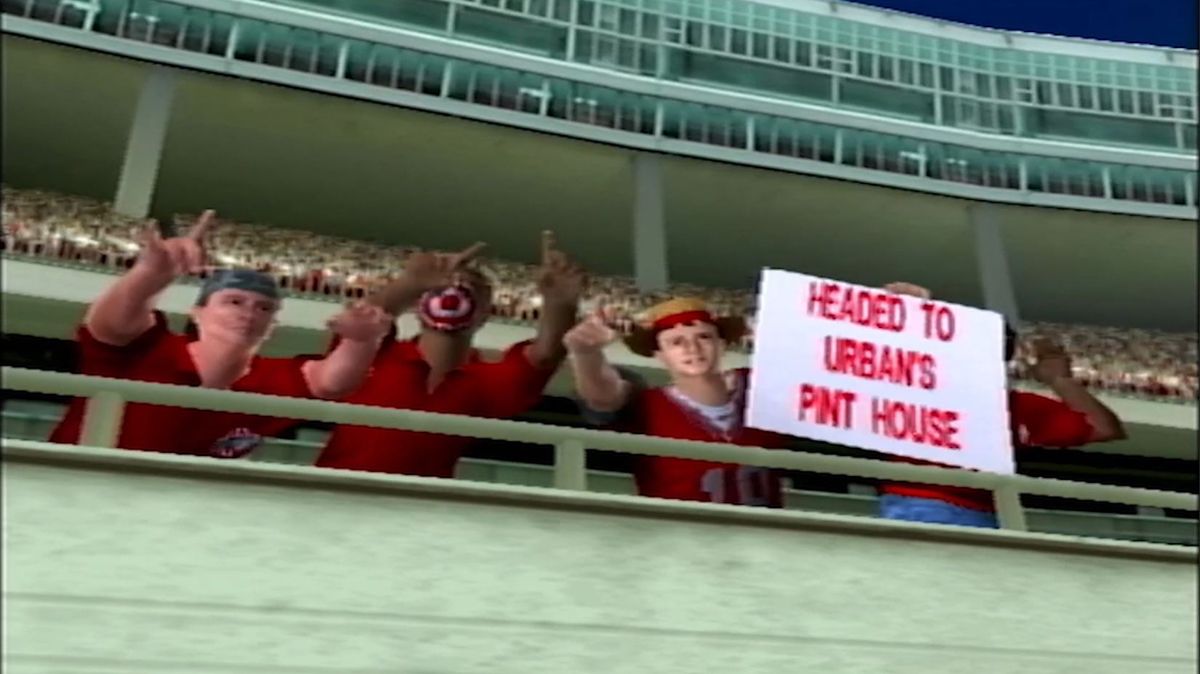 Week Six Preview
Last week got pretty wild, so there's no way this one does too, right? Probably, but let's try and figure out which top teams could get tested on Saturday:
Ohio State-Maryland Preview
For the last two weeks, Ohio State's looked like the team most everyone thought they'd be coming into the season. The competition –Akron and Rutgers– wasn't great, but the process and results match up. Another strong performance against Maryland before the bye week will go a long way in proving they've turned the corner heading into late October:
---
The Simulator
The boys™ are headed to the Pint House in this week's edition of the NCAA 08 simulator:
---
DUMB PICKS OF THE WEEK
At some point the other shoe's gonna drop on DPOTW. The picks were flawless (lucky) again last week, and I feel like I'm playing with fire by constantly throwing this bullshit out into the universe. This week's picks are a bit lighter because I don't think there's a ton of upset potential, but here goes:
No. 11 Michigan State at (+5.5) Rutgers - Noon ET, BTN
Nothing but a gut feeling. A week after Nebraska's special teams handed them a win, MSU tried their best to blow a 30-point fourth quarter lead against Western Kentucky, and it's time for them to get got. For one night only I'm a Schiano Man.
LSU at (-3.0) No. 16 Kentucky - 7:30 PM ET, SECN
Does it count as dumb pick to take a team who won the national title two years ago as an upset? Given how much of a mess LSU's been since, I say yes. Kentucky deserves credit for its undefeated start and beating Florida, but I don't think they can count on a blocked kick for a touchdown and eight false starts again. It pains me to side with Ed Orgeron, but here we are.
BONUS PICK OF THE WEEK
Florida State at (-17.5) North Carolina - 3:30 PM ET, ESPN
Don't let their first win of the year fool you: Florida State is still dreadful. Much like CU, this is a team dead in the water, void of competent coaching leadership, and ripe for a three-touchdown loss. The NFL Draft nerds rejoice as Sam Howell throws for 360 and four TDs.
DPOTW 2021 record: 9-1
Last week: 4-0