CFB
Dumb Picks of the Week: Week 8
Can DPOTW stop a 7-pick losing streak?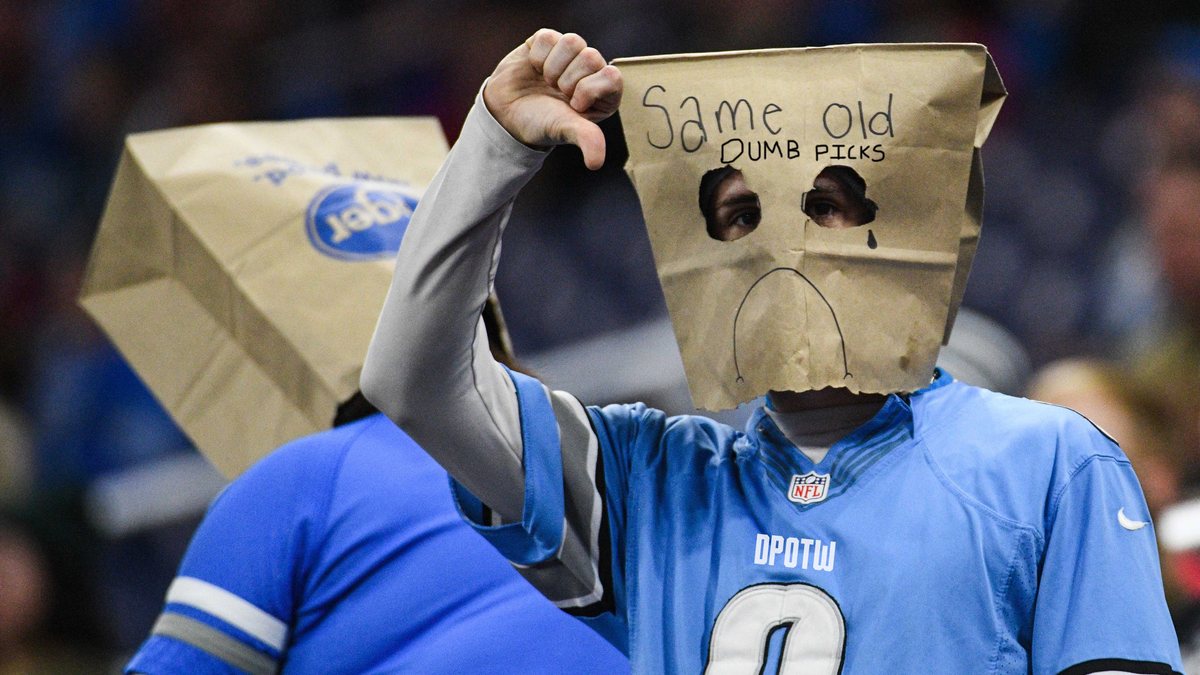 Despite the best efforts of Tennessee fans, DPOTW continued its Detroit Lions-esque spiral towards the inner crust of the sports-betting world last week with a truly repulsive 0-4 record. Given that I'm now 0-7 the last two weeks, you might actually make some money off this column by picking the opposite of what I have here. (Apologies, but I'm 31 years old and absolutely fucking not saying the term "fading".)
ANYWAY, it's time to galaxy brain my way into another set of dumb picks, so let's get right to it.
---
Wisconsin (-3.5) at No. 25 Purdue - 3:00 PM ET, BTN
All credit to Purdue for their road beatdown of a fraud Iowa team last week, but I think it all comes crashing back to earth against Wisconsin. The Badgers have an even better defense than the Hawkeyes, and more importantly, I'm guessing they'll actually have a plan to cover David Bell. The thought of trusting the Wisconsin passing game makes me sick, but the defense, coupled with emerging freshman running back Braelon Allen is enough for me.
LSU (+8) at No. 12 Ole Miss - 3:30 PM, CBS
A roster as talented as LSU's playing pressure-free football for the rest of the season? An Ole Miss team coming off an emotional road win, and possibly without their Heisman-contending QB? Count me in.
No. 8 Oklahoma State at (-7) Iowa State - 3:30 PM ET, FOX
I'm a known Iowa State-hater, but I'm all in on the Cyclones for the rest of the season. They're still top-15 in SP+ ($), and have the remaining schedule to be the main spoiler in the College Football Playoff race, starting tomorrow. Oklahoma State has been a mess offensively –by their standards– and that won't play well on the road against a strong defense. ISU wins big and jumps right back into the Big 12 title race.
DPOTW 2021 record: 9-8
Last week: 0-4 (Seven-pick losing streak)