Hot Seat Rankings
Head Coach Hot Seat Rankings: Post-Week Five
Please welcome Tom Allen to the No. 1 spot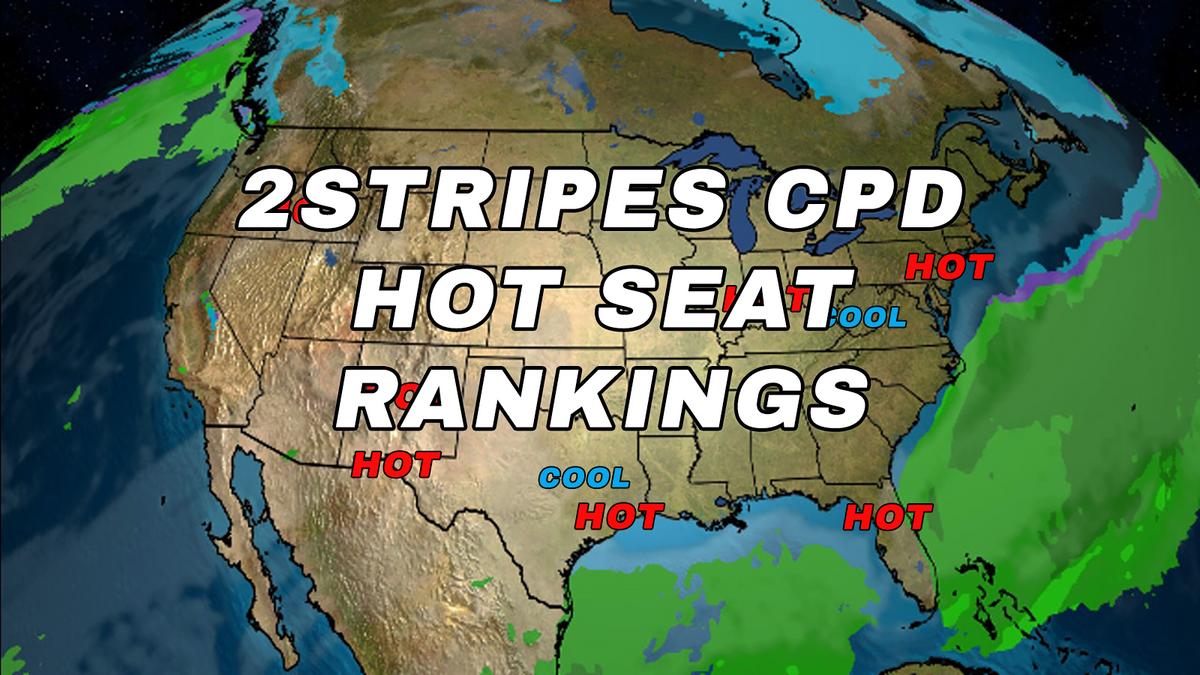 For those reading on e-mail: click 'view in browser' to see the full contents of today's post
---
Head Coach Hot Seat Rankings
WEEK FIVE
Temperatures outside are (mostly) dropping, but the same can't be said for the heat in FBS athletic departments. The calendar turning to October means teams showing us who they truly are, and head coaches around the country staying in must-win mode until the end of the season. Fittingly, the Hot Seat discourse turned up a few degrees on Monday, when USA Today released the salary info and buyout numbers for almost every coach in college football. It's officially hot seat season, so let's discuss where we stand after week five!
1. Tom Allen - Indiana (Last week: 2)
Jeff Hafley's four-week reign of terror atop these rankings is over after Boston College's narrow win over Virginia. Thankfully, Tom Allen was kind enough to pick up the slack with a 44-17 loss to Maryland that resulted in the most obvious coaching shakeup of the season. For context, here's how I finished Allen's section of last week's rankings:
I still think that [Offensive Coordinator] (Walt) Bell is going to take the fall before Allen does –so maybe he doesn't deserve to be this high on the list– but this is quietly an ugly situation that I think is only going to get worse as IU steps into the heart of Big Ten play.
Sure enough, Allen fired Bell on Sunday:
He also made sure to bury him on the way out:
Former Northern Illinois/Temple Head Coach –and current IU Offensive Line Coach– Rod Carey takes over what's interestingly being reported as the full-time Offensive Coordinator role with no interim tag. Whether he can improve a unit that ranks 113th nationally in scoring, and 111th in yards per play remains to be seen, but one thing is clear: This has to be Allen's last bullet. Carey is Allen's fifth offensive coordinator in eight seasons, and at some point the buck has to stop with him. The good news for Allen is that Indiana is finally getting to the easy part of their sched-

Allen has a $20 million buyout that's probably going to save him until next season, but these rankings are based on who should be fired more than anything else. Allen's at the top of that list right now.
2. Don Brown - UMass (Last week: 3)
Brown and UMass got smoked 52-28 against Butch Jones and Arkansas State in the Hot Seat Game of the Week™️, and have lost five straight after winning their season opener. Brown is now 2-16 at UMass, and with games left against Toledo, Penn State, Army, and Liberty, we're looking at two wins left on this schedule, maximum.
3. Jeff Hafley - Boston College (Last week: 1)
Things looked grim for Jeff Hafley at halftime of Boston College-Virginia. The Eagles trailed 21-7, and losing to a winless Hoos squad and falling to 1-4 might've been enough for the BC administration to pull the plug on him. Fortunately for Hafley, they ripped off 20 second half points, hitting the game-winning field goal with just over two minutes left to play for a 27-24 win. It was ugly, but a win is a win for BC right now.
Hafley has a great opportunity to firmly take himself off the hot seat with three winnable games up next (at Army, at Georgia Tech, UConn) but I can't say I really feel any better about them after the herculean effort it took for them to beat Virginia at home.