Uniform of the Day
Uniform of the Day: Kansas Swagger-Jacks the 1980s New York Giants
Spoiler: They didn't play like the 1980s Giants.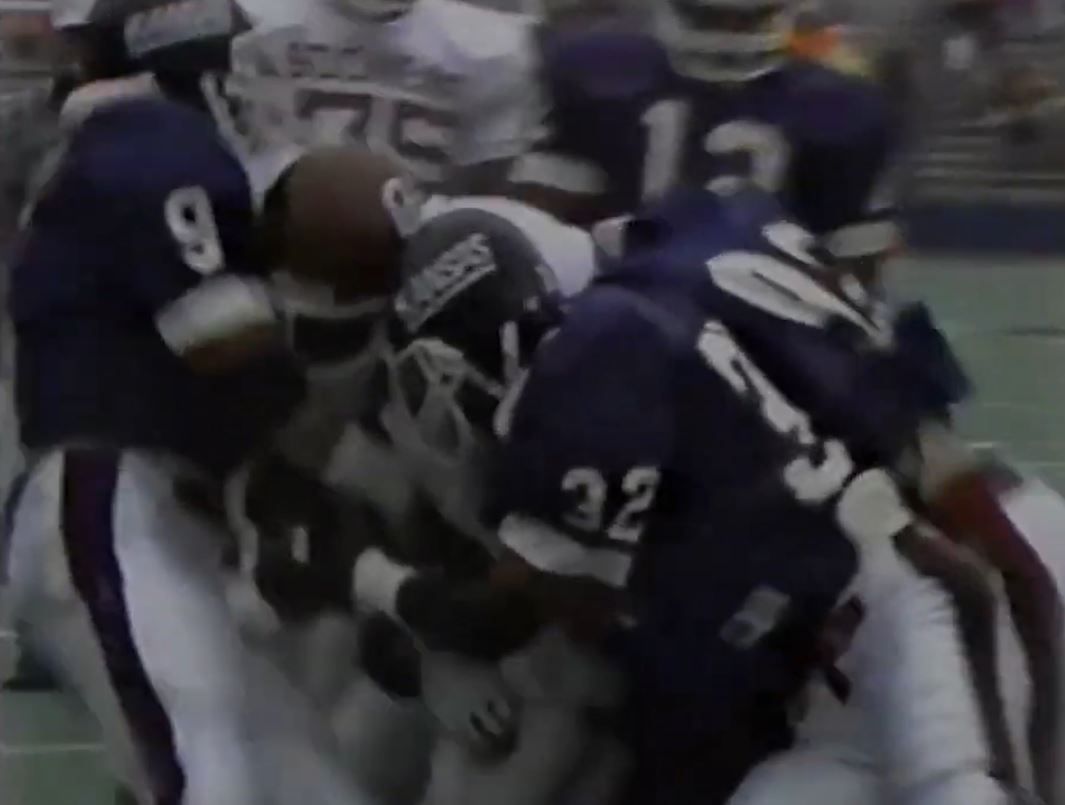 Welcome to 'Uniform of the Day,' where I post about a random uniform in college football history!
---
College football programs dressing up like NFL teams is more common than you might think. With companies like Nike, Reebok, Adidas, and others all making both NFL and NCAA jerseys at some point in the last 40 years, you can find a decent number of teams at both levels who've rocked the same look. The one that stands out to me the most is when Cal used Nike's revolutionary* late-90s Denver Broncos design from 2002-2007: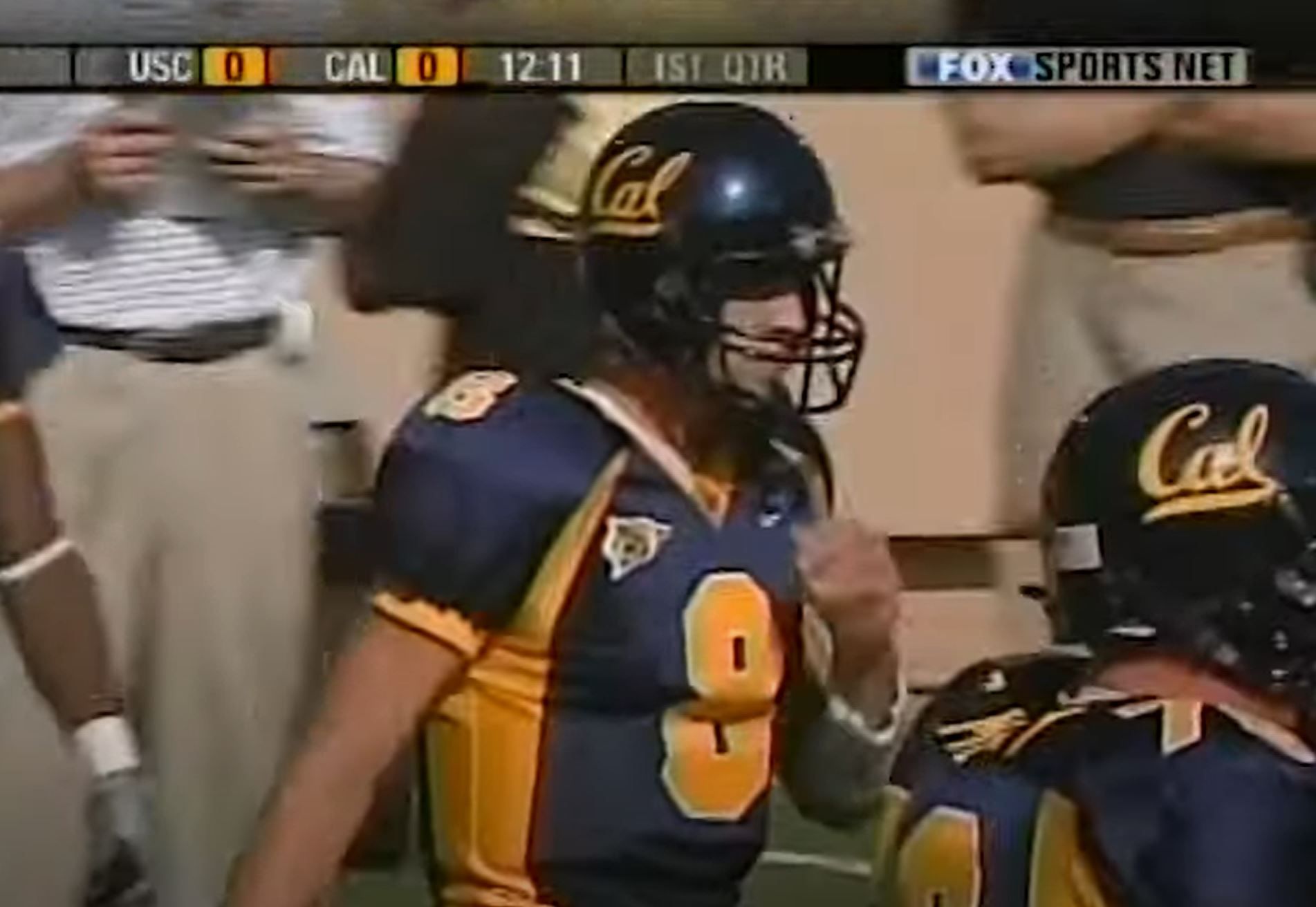 *Revolutionary does not equal good! A different group of blue and orange Broncos used this template, too.
There was also the time Arkansas honored Jerry Jones by wearing exact replicas of the current Dallas Cowboys road uniform for their 2017 game vs. Texas A&M at ATT Stadium: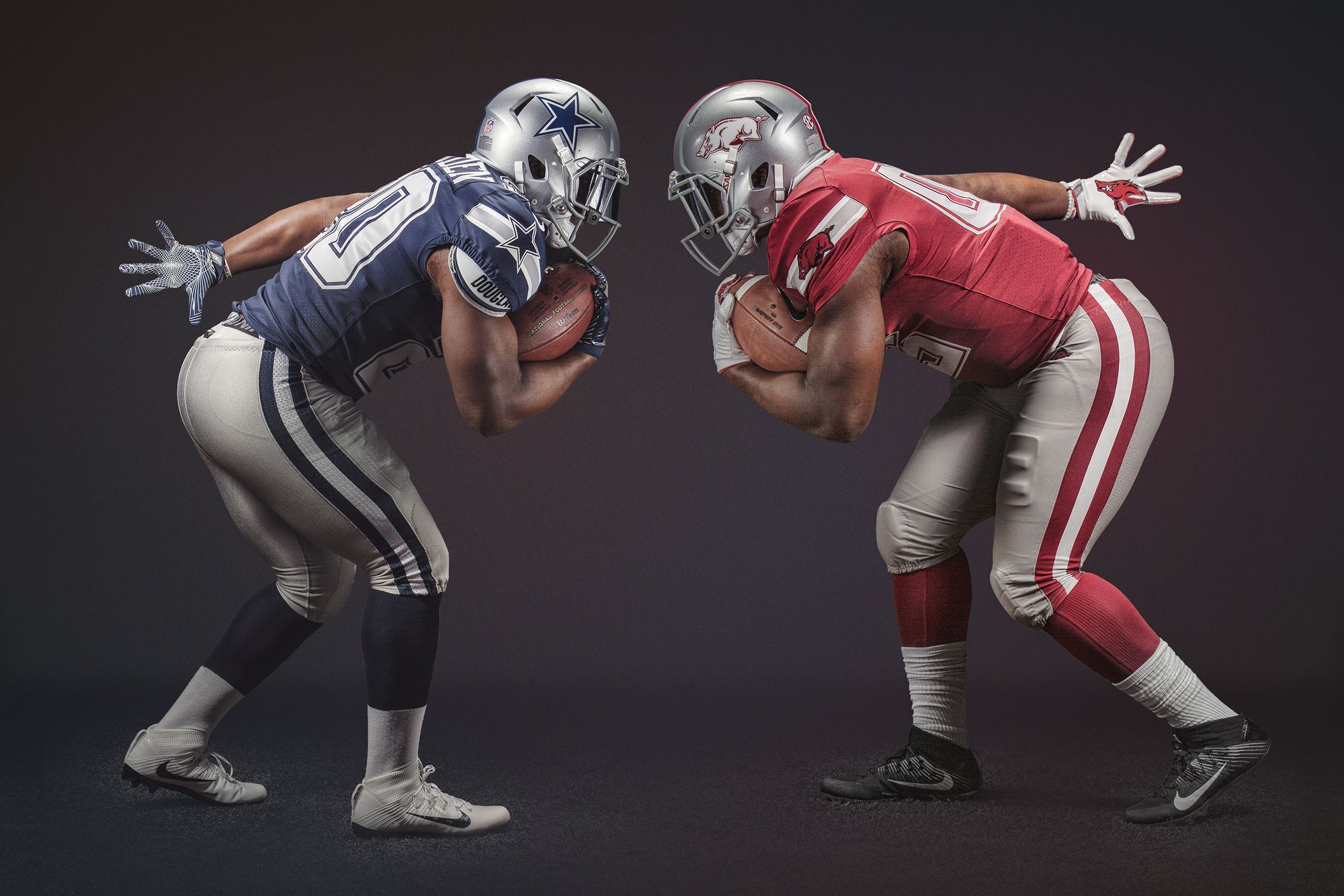 Or when Adidas dressed Mississippi State in New England Patriots Tom Brady-era uniforms against UMass at Gillette Stadium in 2016! (We'll talk about these more in-depth later this week.)
But nothing compares to what Kansas did in 1987. All those other uniforms I just mentioned were either similar because they used the same template, or because they were tributes. Until I'm told otherwise, I'm convinced that Kansas just straight-up wanted to be the New York Giants: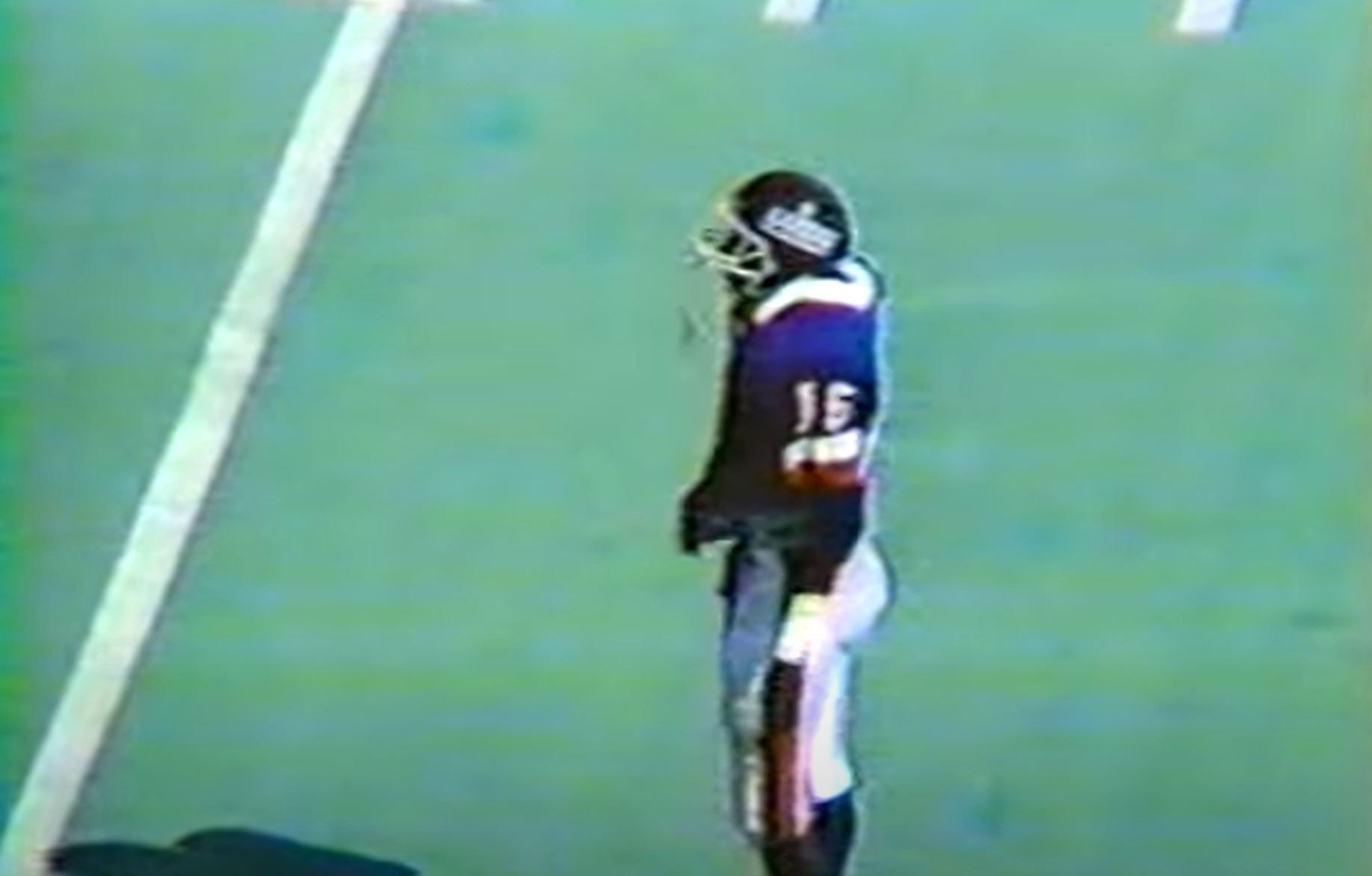 For reference, here are the 1986 Giants: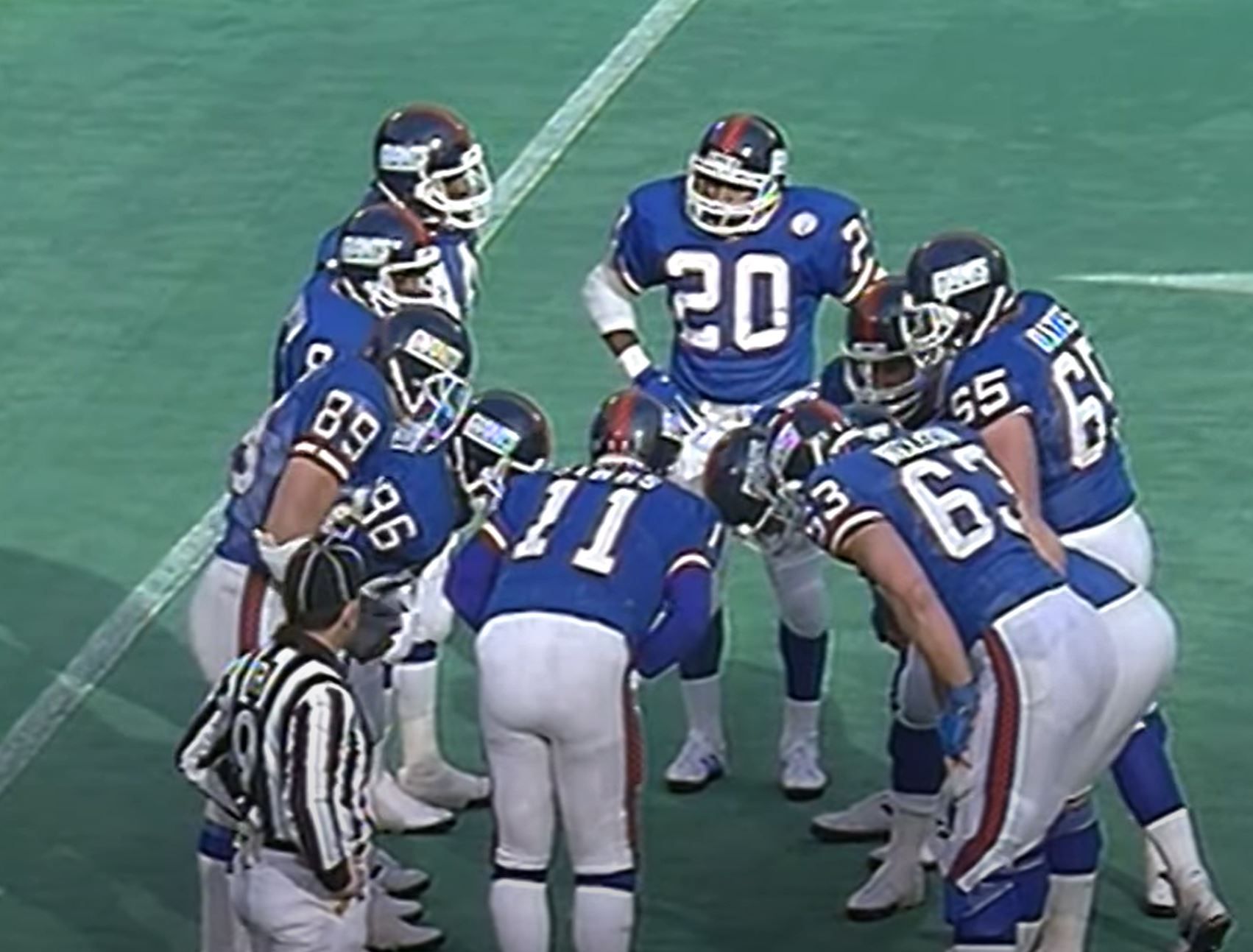 The stripes on Kansas' sleeves and pants were a bit fatter, but everything else is almost exactly the same, including the most offensive thing about the whole ensemble - The helmets: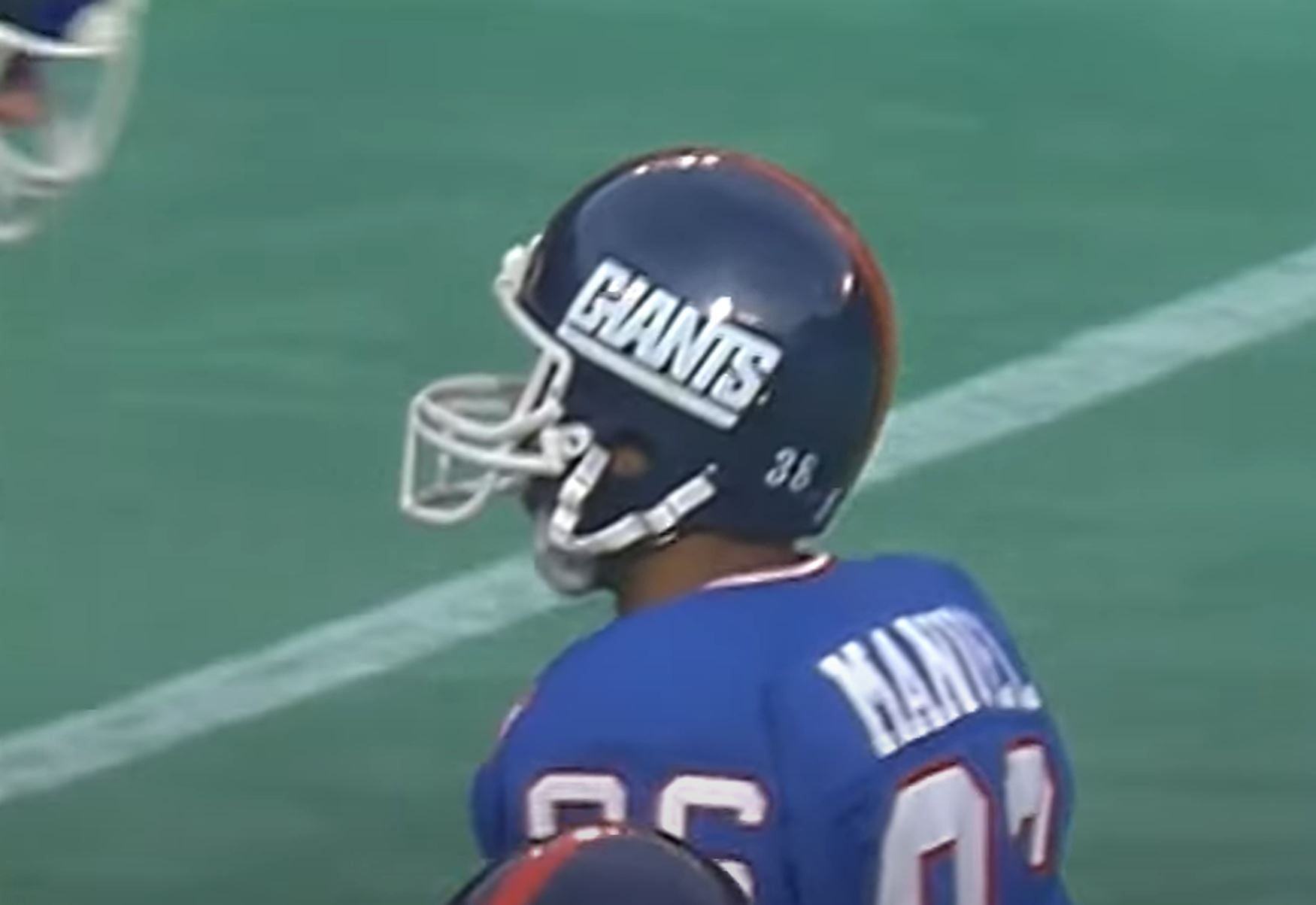 I reached out to people in the KU Athletic Department to get more info on this set, but didn't hear anything back. That means I'm forced to do what most people on the internet do when they don't get an answer right away: Wildly guess, with no facts or evidence to back my conclusions up. Here's my theory:
Their Head Coach at the time –Bob Valesente– is from New York and must be a huge Giants fan. The Giants had just beat the Broncos in Super Bowl XXI, and Valesente wanted his team to look (and play) like them. The color scheme was already almost identical, and all they had to do was change the helmets. That's the best I can come up with.
UPDATE: We have our answer
Bob Valesente was indeed trying to copy the Giants.

Wichita Eagle, August 29, 1987: pic.twitter.com/VdBPt0ku2H

— Quirky Research (@QuirkyResearch) June 19, 2023
Kansas wore these for just the 1987 season –Valesente was fired after going 1-9– and new Coach Glen Mason brought back the classic Jayhawk helmet, plus different shoulder stripes for 1988. I'm not sure I've ever seen a CFB team randomly wear the current uniform of an NFL team before, but now that the Giants have re-introduced this look as a throwback set, there's a sick part of me hoping that Kansas does the same.