Uniforms
NFL teams are absolutely crushing their alternate uniforms
Feels like 1994 in here.
---
For the first time in the history of this website: An NFL post.
If you're wondering why, it's because the NFL teams have been going wild on the alternate uniform front lately, and if nothing else, this is a website for uniform talk. Two handfuls of teams have released either throwback uniforms, new alternate uniforms, or helmets they'll be wearing for the upcoming season. Shockingly, I can make a case that they're all fantastic! (Yes, even the one that everyone shit on!) Let's get to it:
Seattle Seahawks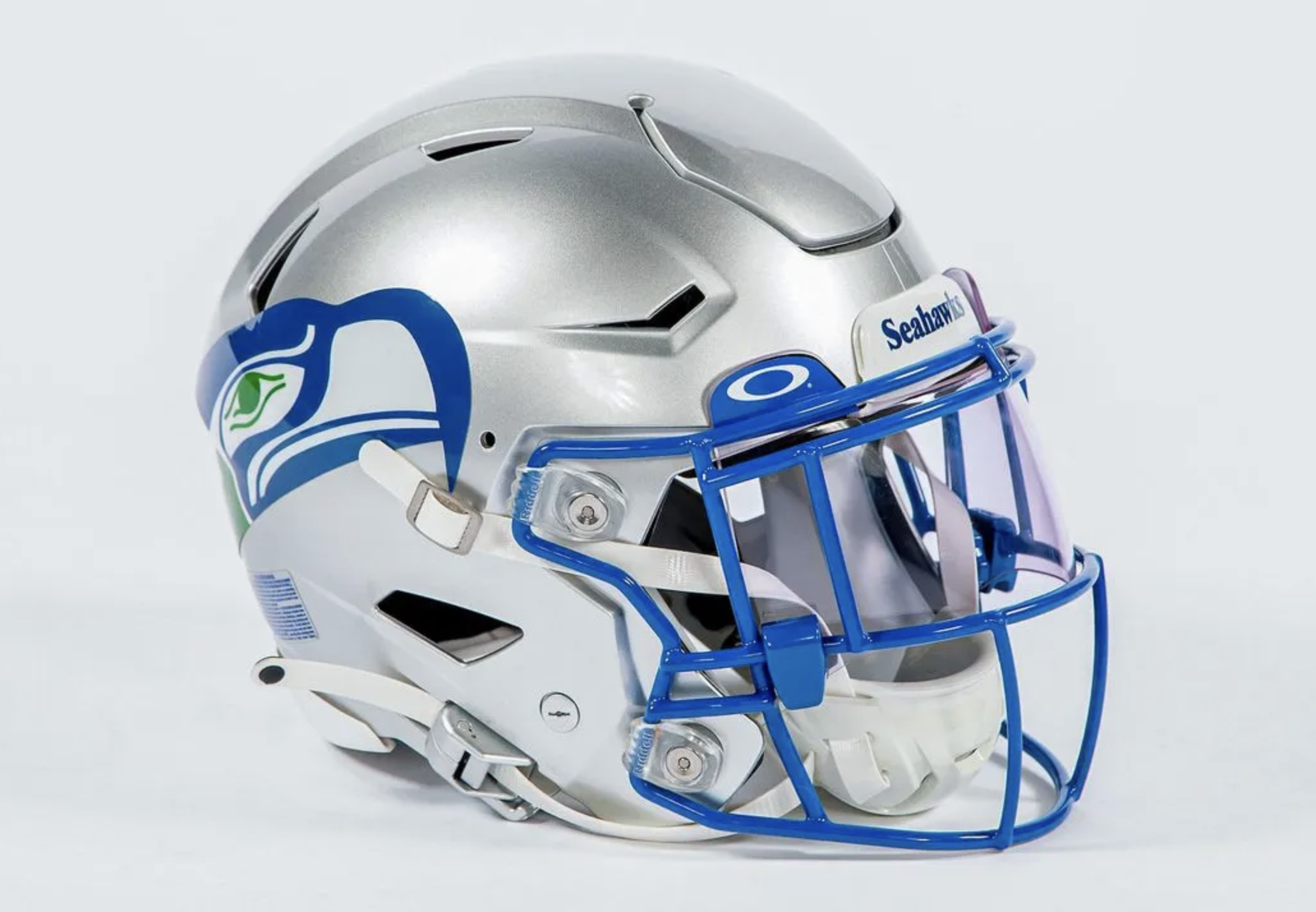 Wearing them: October 8 vs. Cleveland
Another massive W for the theory:
My theory that 95% of unis that looked plain in the 90s/early 2000s are flames with today's fabric technology continues to ring true https://t.co/4AnddIGsCV

— Colton Denning (@Dubsco) July 9, 2019
I've always been a fan of these, but there's just something about the modern fabric that makes them pop even more than they did back when Seattle wore them from 1976-2001. A lot of fans who don't care about uniforms always wonder if people who clamor for throwback sets like this one is because of nostalgia –and sure, that's part of it– but what makes these so awesome is the character they have. Whether it's the color scheme, the wrap-around logo on the helmet and shoulders, or the old-school font on the nose bumpers, this set just has that something you can't describe that most modern uniforms don't. Can you imagine if they do a road white version next season? Please wear these full-time, ASAP.
Tampa Bay Buccaneers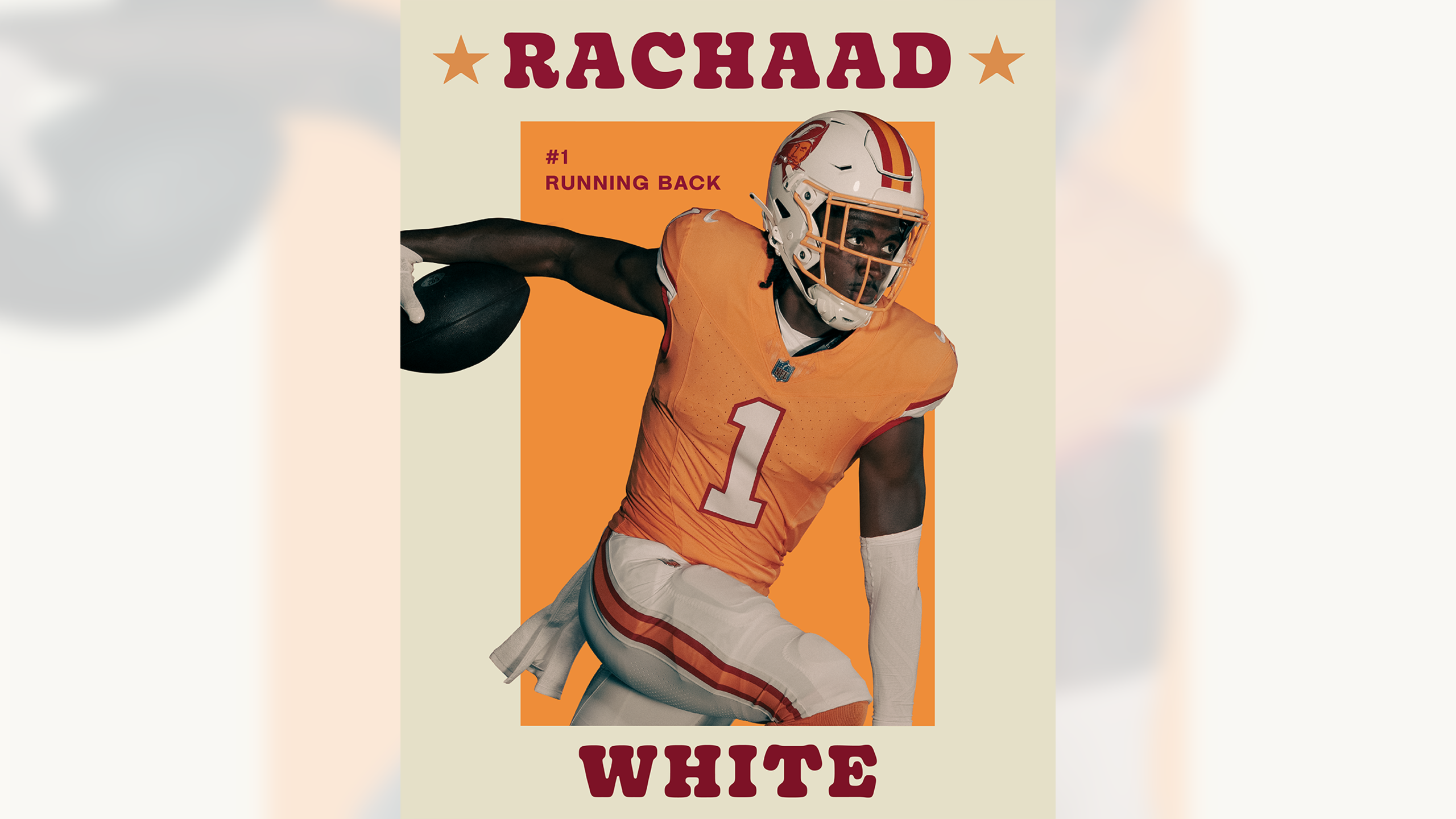 Wearing them: October 15 vs. Detroit
The Rorschach Test of professional sports uniforms. Everyone sees what they want to see with these, and there's almost no in-the-middle opinion on them. Personally: The creamsicles are one of my favorite uniforms of all-time, because they're so different compared to anything else. I love the shade of orange, how it mixes with the red, and the fact that the logo is a god damn pirate with a knife in his mouth. Again - A uniform with character! My only beef is that the Buccaneers never just took any regular ass photos of them so all we have is this old school photoshoot that look like posters you'd get from a promo meal at Burger King. Also:
Someone out there is gonna buy a creamsicle Baker Mayfield Buccaneers jersey, and I need to interview them about it

— Colton Denning (@Dubsco) July 31, 2023
Minnesota Vikings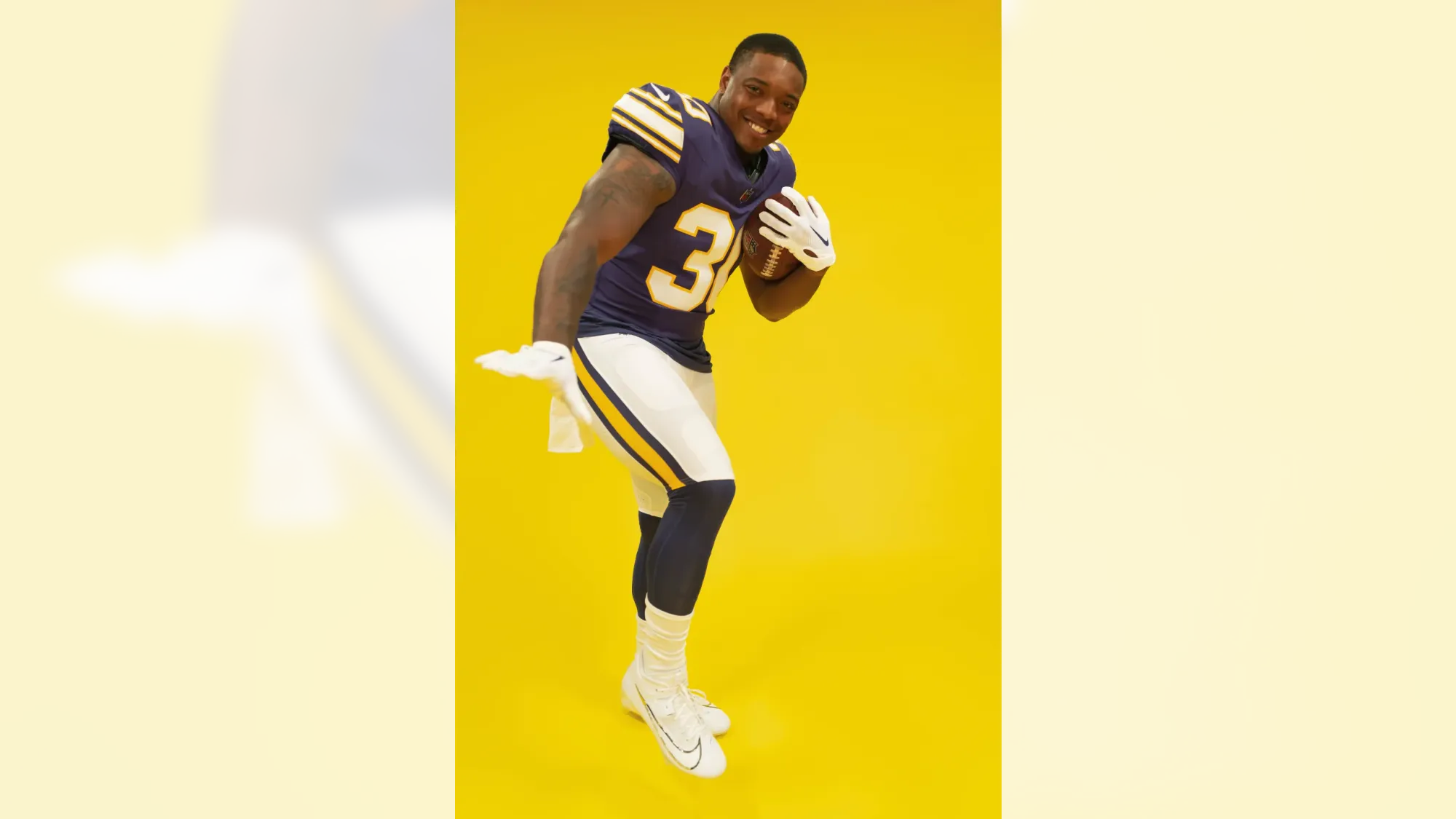 Wearing them: September 10 vs. Tampa Bay
I've always preferred this darker shade of purple –it's basically grape– for the Vikings more than the one they currently wear. Triple stripe shoulders with the fat stripe in the middle are hard to mess up, and it sounds like they'll also be wearing the old school viking horn on their helmets. A clean uniform that I like them bringing out once a season, but not great enough that I'm clamoring for it to be the main.
Cleveland Browns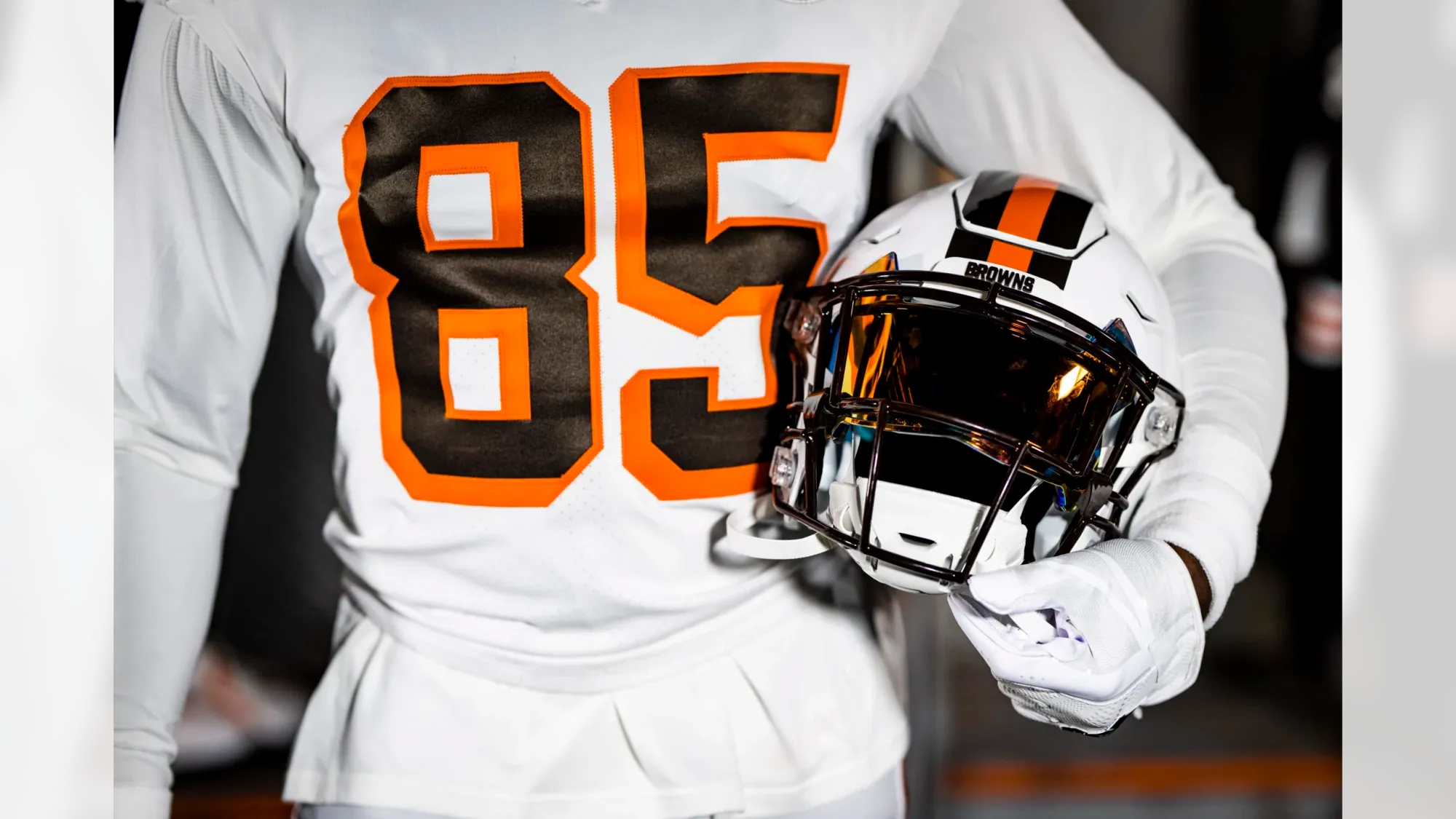 Wearing them: September 18 vs. Pittsburgh, October 15 vs. San Francisco, December 28 vs New York (Jets)
What can you even say? The Browns have brought out the white throwback jerseys and pants from this set a few times in recent years, but are wearing white helmets for the first time since 1951. I'm in love with the helmet stripe –something that wasn't on the original white Browns helmet– and I can't express enough how happy I am that drop-shadow numbers are starting to make a comeback in football. This is what a mashup between throwback and modern uniforms should look like.
Tennessee Titans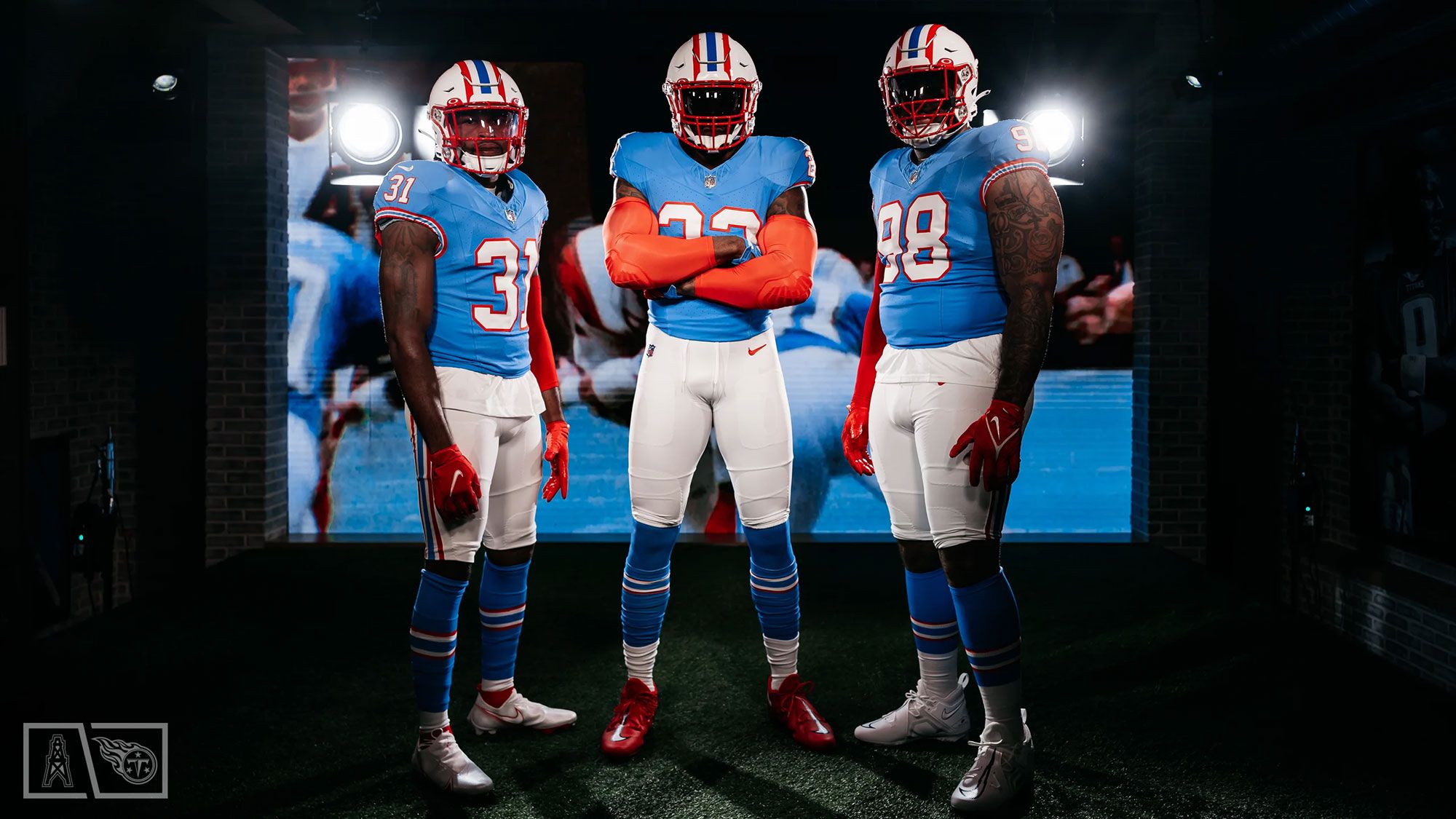 Wearing them: October 29 vs. Atlanta, December 17 vs. Houston
Alright, let's get this out of the way: I understand that Titans ownership owns the trademark to the Oilers design. I also understand that the Titans were the "Tennessee Oilers" for the first two seasons after they moved from Houston. They have every technical/legal/whatever right to wear these. For the most part, I don't have a problem with it. In, fact I love seeing them!
My only issue is that wearing these two times a year isn't enough! Titans fans who do the "WHAT ABOUT" schtick in regards to them being the Oilers for the first two years after they moved don't realize that nobody outside of Tennessee either remembers or cares. People associate these with the city of Houston, and always will. (It doesn't help that the Texans name and uniforms are so bland, too.)
My solution: These are the best uniforms in NFL history. If the Titans are gonna wear them, they might as well just go back to being the Oilers full-time.
New York Jets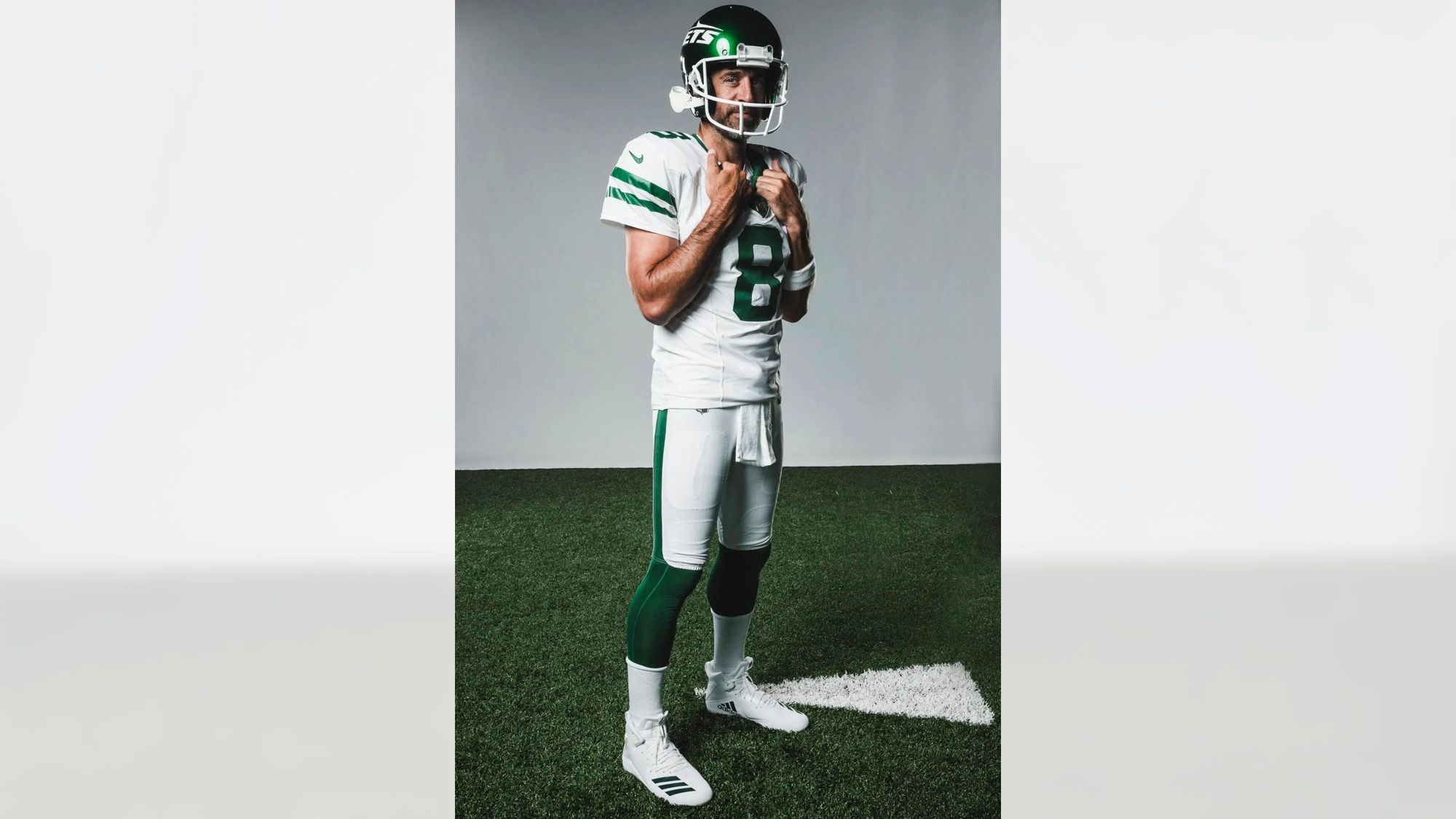 Wearing them: September 11 vs. Buffalo, October 1 vs. Kansas City
The Jets have a bottom-three uniform set in the league right now, so throwing it back to the "Sack Exchange" era is a welcome respite. There's nothing special about these, and I mean that as a compliment. The stripes are clean, the throwback numbers/font are on point and show an attention to detail that you'd never associate with the Jets, and the helmet logo is timeless. Simple, but a great alternate uniform!
Philadelphia Eagles
Wearing them: October 22 vs. Miami, November 26 vs. Buffalo
There isn't a team in all of sports I hate more than the Eagles, but even I have to admit these are perfect. Why aren't these Philly's primary set? As the Oakland A's have shown us, kelly green is undefeated. I don't think it's going to be very long until these –and the white road version– are re-installed as the most recent Super Bowl loser's main uniforms.
Indianapolis Colts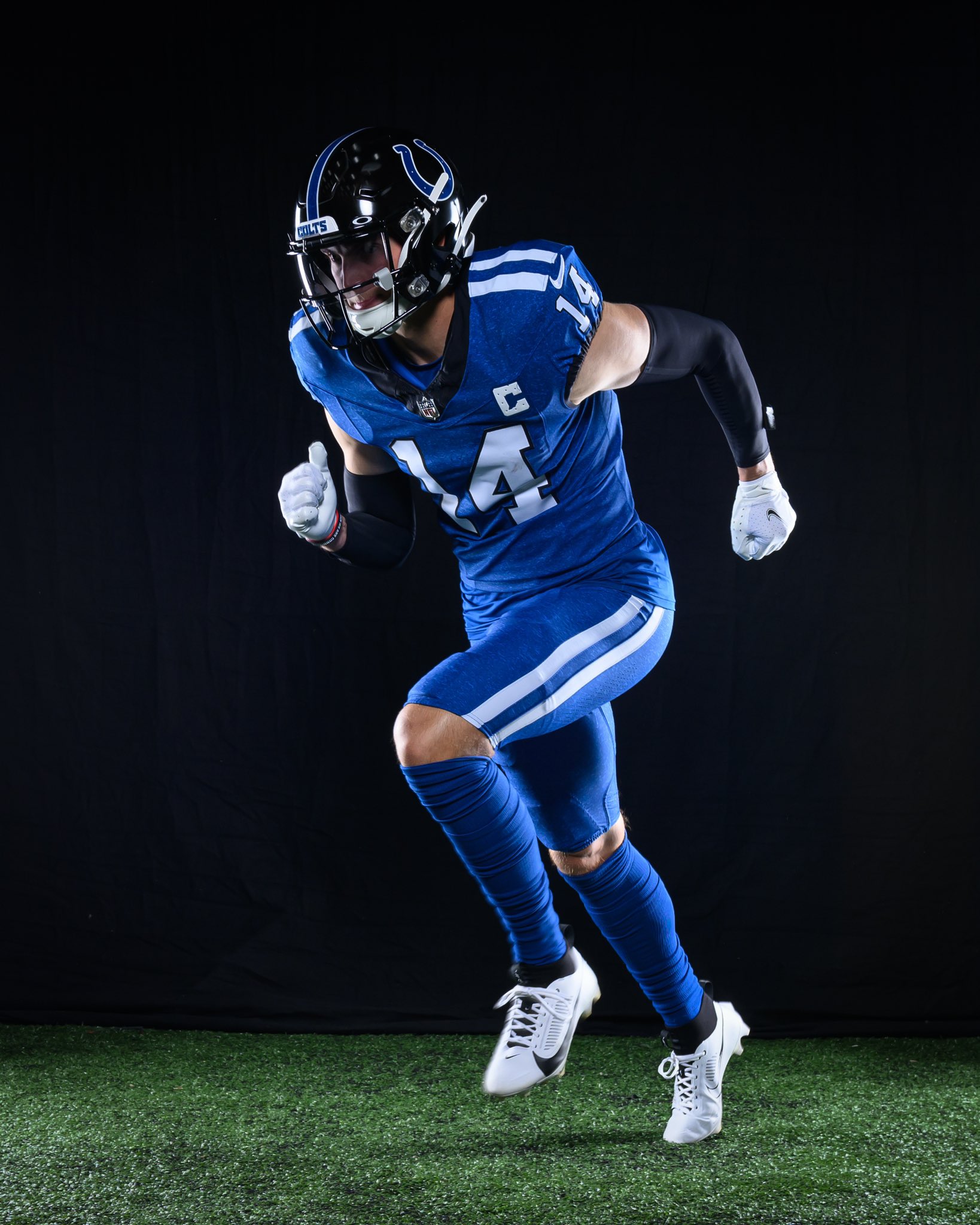 Wearing them: October 22 vs. Cleveland
Remember at the start when I said I could make a case that every alternate uniform released was fantastic, even the one that everyone shit on? Well, it's that time.
I'm not actually going to argue that these are "fantastic," because I don't think they are. But, I applaud the Colts for trying something different with what they're calling the "Indiana Nights." The heather pattern on the uniforms is something that's never been done before –in the NFL, at least– and I actually like it! I get why people hate the black helmet, but it at least matches the theme of the uniform, and I think you could do much worse. I feel like this is sacrilege for me to say given the name of this website, but the biggest miss is the two stripes on the top of the shoulders. It makes them look like a 2000s Arena League team, and is by far the most offensive thing about it. Other than that, I see what they were going for, and I don't hate it as much as everyone else does. They took a chance on a themed one-off, and I wish more teams would do the same.
Bonus: Denver Broncos White Helmet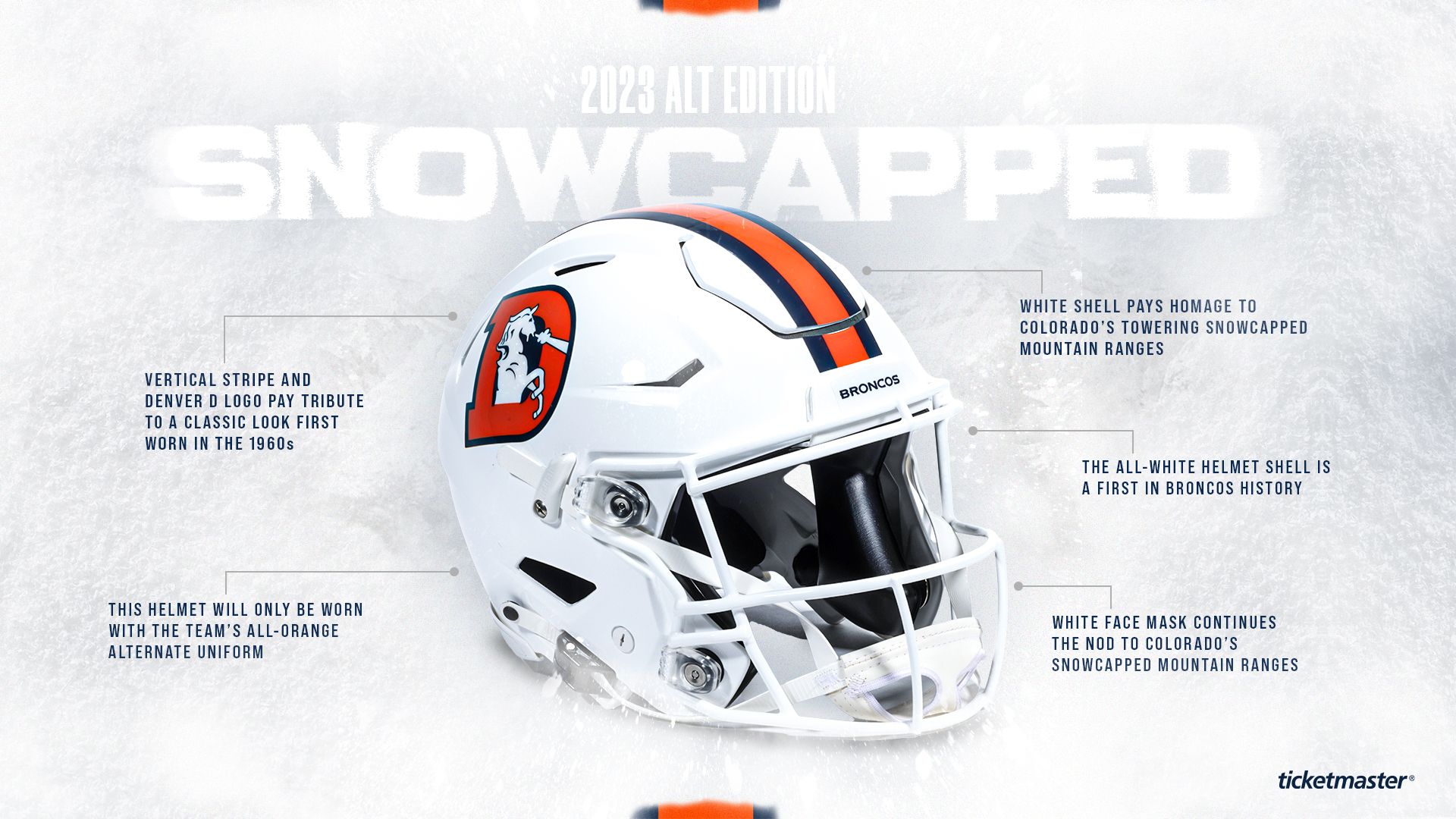 Wearing them: TBA
The helmet itself is great! It's the first white helmet debut the almost 64-year history of the Broncos, and I love that it's a flip on the old Elway-era lids. Unfortunately, the Broncos decided that they're only going to wear them with their hideous all-orange alternate uniform. Why?
Denver's already working on a complete revamp of their uniforms, and I hope this helmet stays in the rotation with whatever direction they decide to go.
Bonus: Detroit Lions Throwback Helmet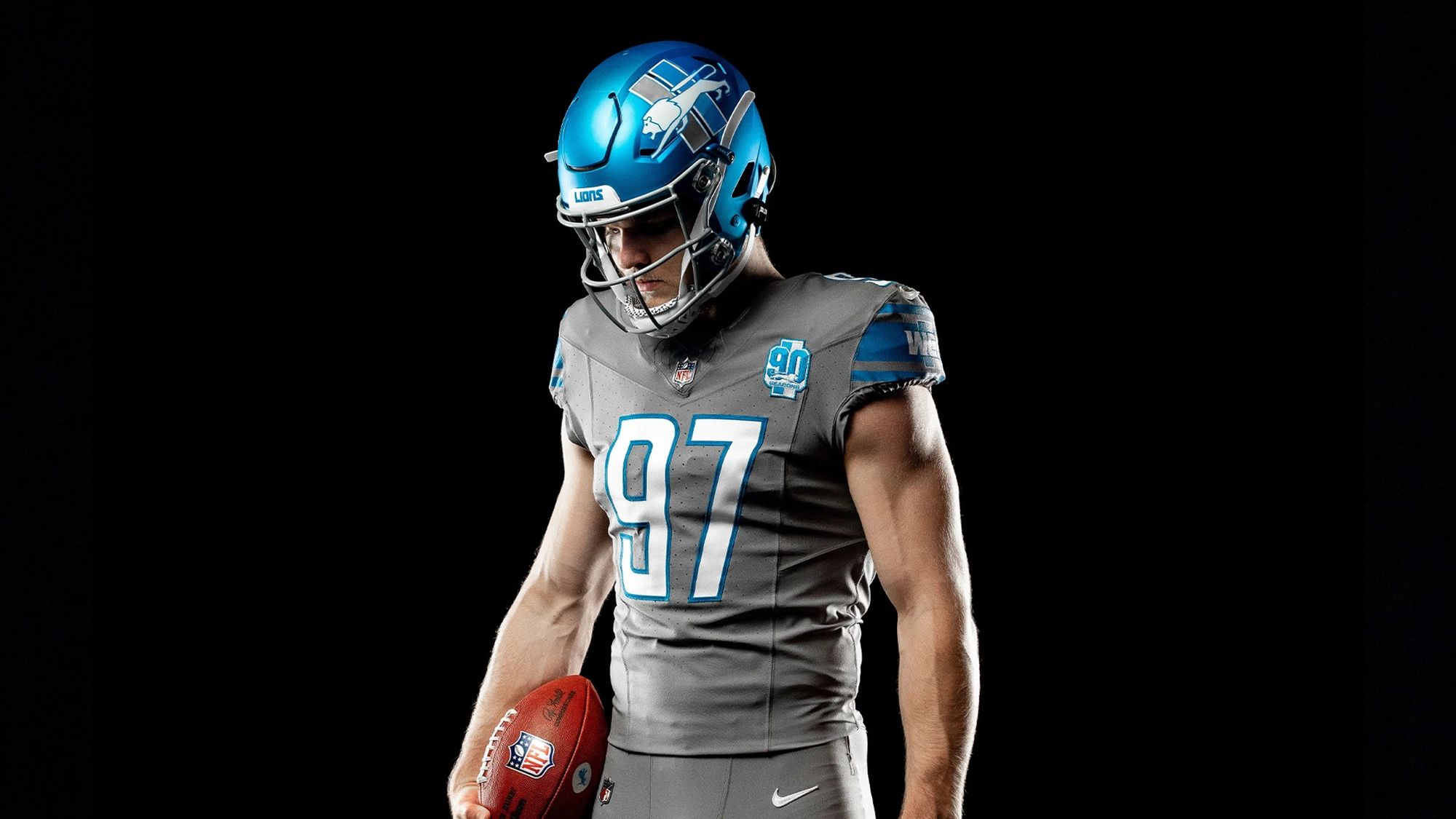 Wearing them: October 30 vs. Las Vegas, Week 18 (No Date yet) vs. Minnesota
Same story as the Broncos. Love the helmet itself, but they're only going to wear it with their ugly all-grey jerseys and pants. I remember the consensus being mostly negative on these when they dropped, but I'm a fan. This was Detroit's main logo from 1961-69, and much like the old Buccaneers logo, I love how unique it is compared to every overproduced design now. Hopefully they pair it with a different jersey in 2024, because they really have something nice here.