Uniform of the Day
Uniform of the Day: It's time to come home, Syracuse
The Orange have strayed from God's light for too long.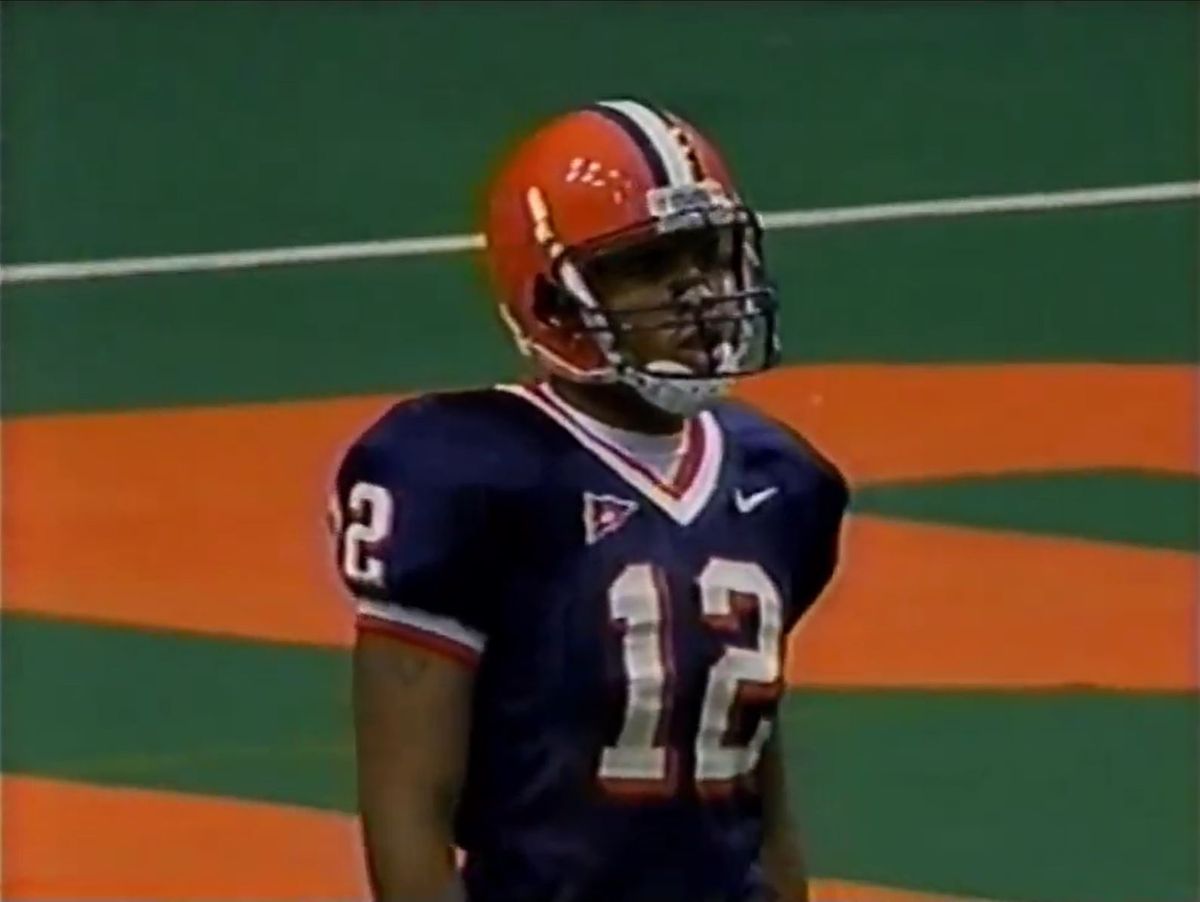 Welcome to 'Uniform of the Day,' where I post about a random uniform in college football history!
(For those viewing on E-Mail: Click 'View in Browser' for the best reading experience.)
---
As I cut the Donovan McNabb vs Michigan highlight reel last week, I couldn't stop thinking about how much I love Syracuse's uniforms from that era: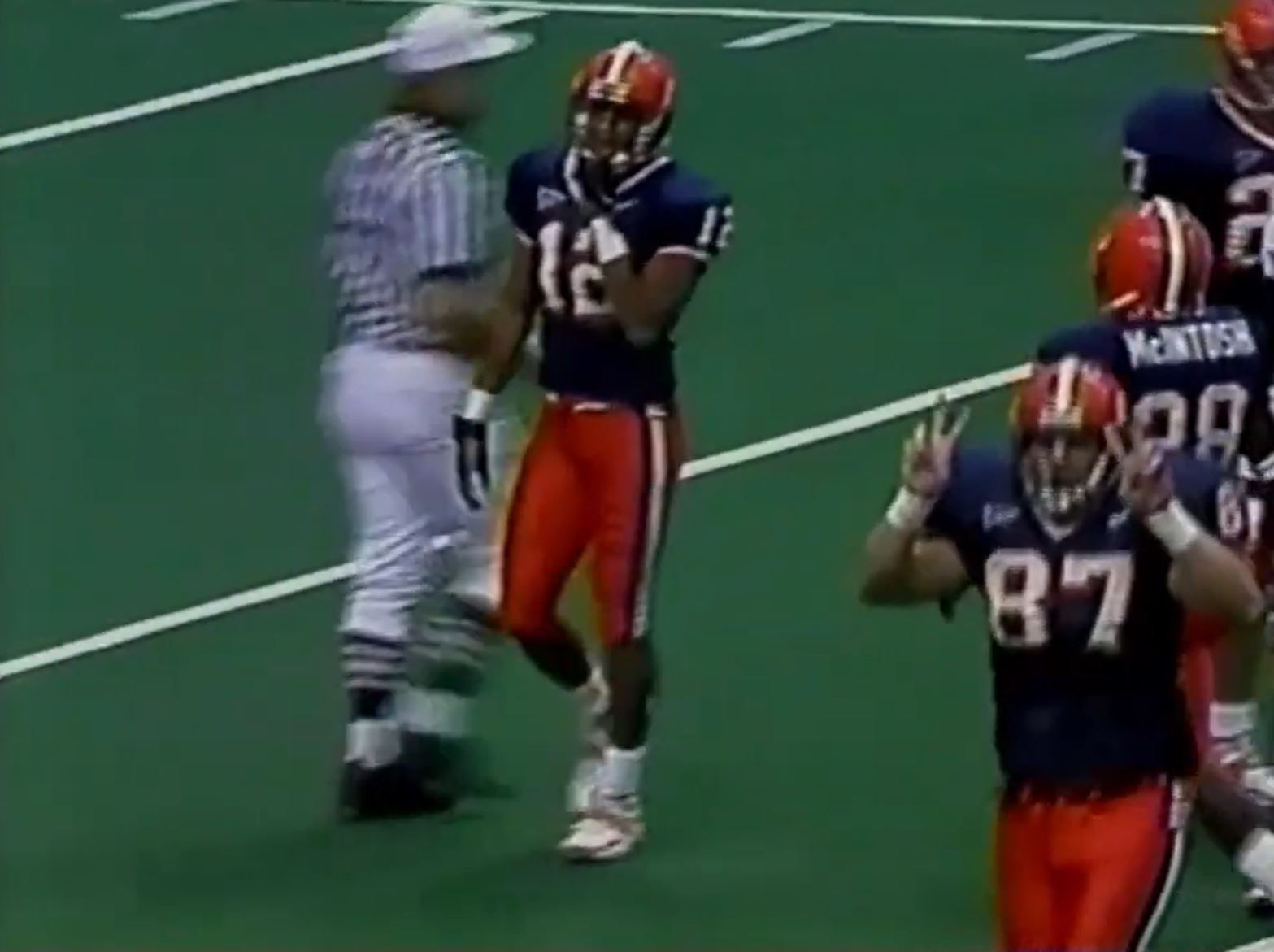 The drop shadow numbers and triple-stripe helmets are undefeated. I'll concede: It's a plain uniform, but something about that worked specifically well for Syracuse. It's a classic look that added a cheat code when they introduced an all-orange alternate that sounds awful in theory, but was badass in execution: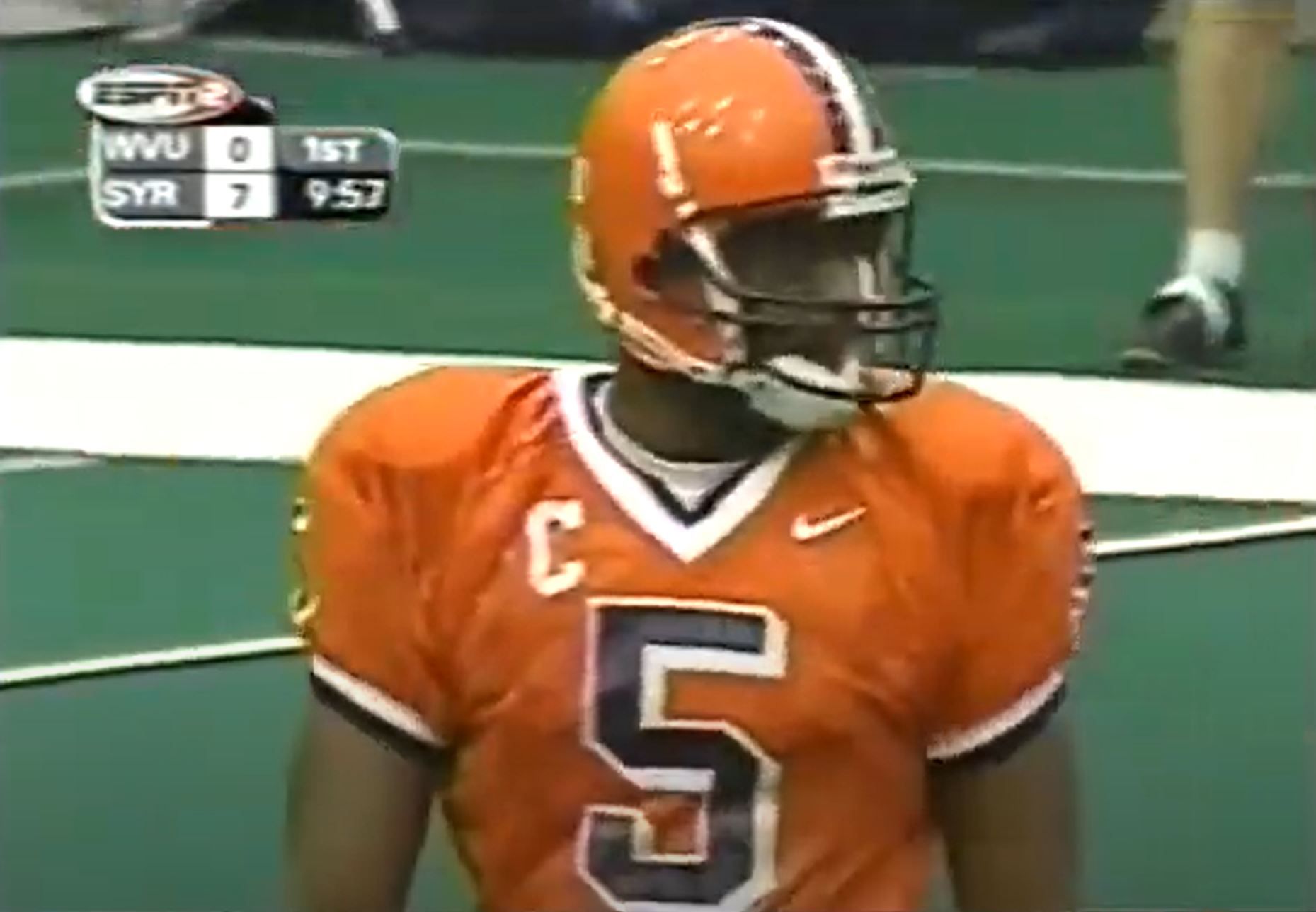 These were perfect uniforms for that era, and I think they'd look even better with today's fabric and uniform technology. Orange and blue should be a colorway that's near impossible to botch, yet somehow, Syracuse has consistently done just that for almost the last 20 years since they ditched these uniforms:
2005-2007
These don't get enough credit as one of the worst uniform sets ever pic.twitter.com/MayLf65d4G

— Colton Denning (@Dubsco) May 19, 2023
Triple-stripe shoulders/pants are my favorite uniform design, so it truly pains me that I hate these so much. The orange always looked too dark. The single helmet stripe didn't match the rest of the uniform. Making the pants stripe orange instead of white was a fatal error. They couldn't decide on a helmet. The all-orange is a top-10 worst uni ever. HOW IS 'ORANGE' YOUR NAME AND EVERYTHING ORANGE ON YOUR UNIFORM SUCKS ASS?
2008-2009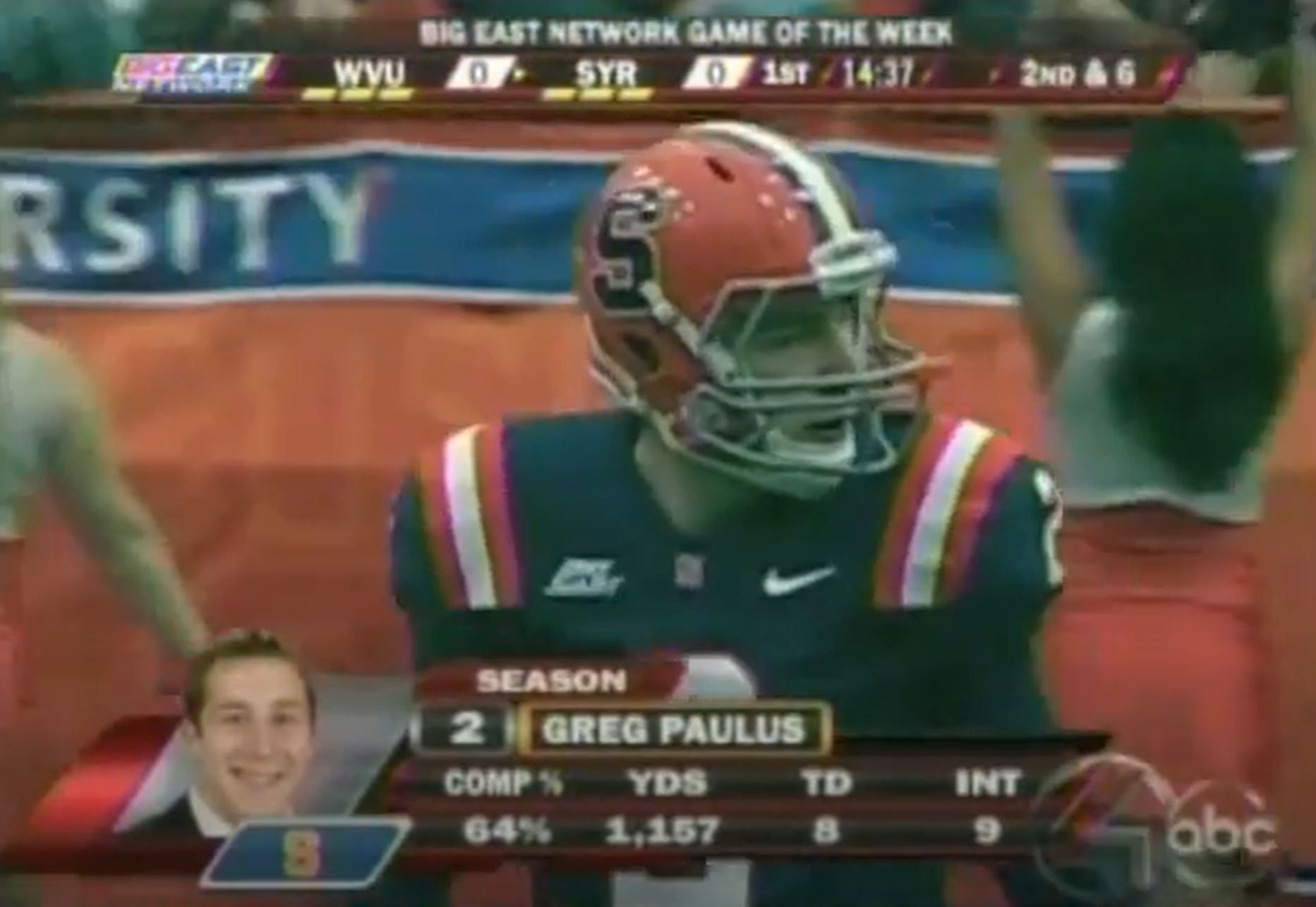 Changed the helmet striping to match the rest of the uniform, ditched the awful orange jersey, and changed the middle of the pants and shoulder stripes on the blue jerseys and orange pants to white. A huge upgrade from the previous set, but still nothing special. Also: Starting QB Greg Paulus. You've been through a lot, Syracuse fans. God bless you.
2010-2013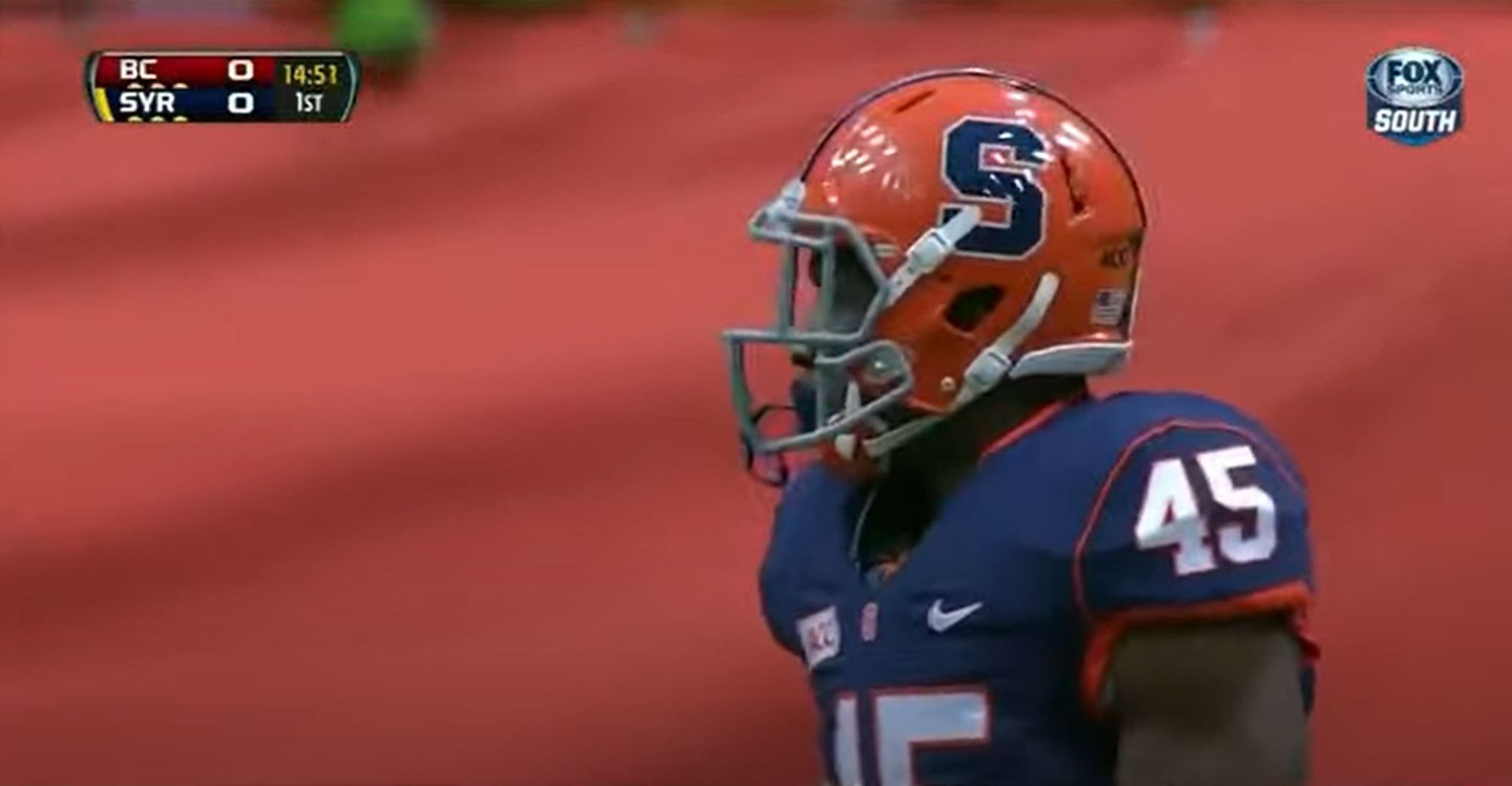 They scrapped the shoulder stripes in favor of a thin line encircling the numbers, but kept the pants striping the same. They also introduced an all-blue alternate in 2013 with no stripes on the pants, plus a grotesque matte-to-glossy finish two-tone helmet: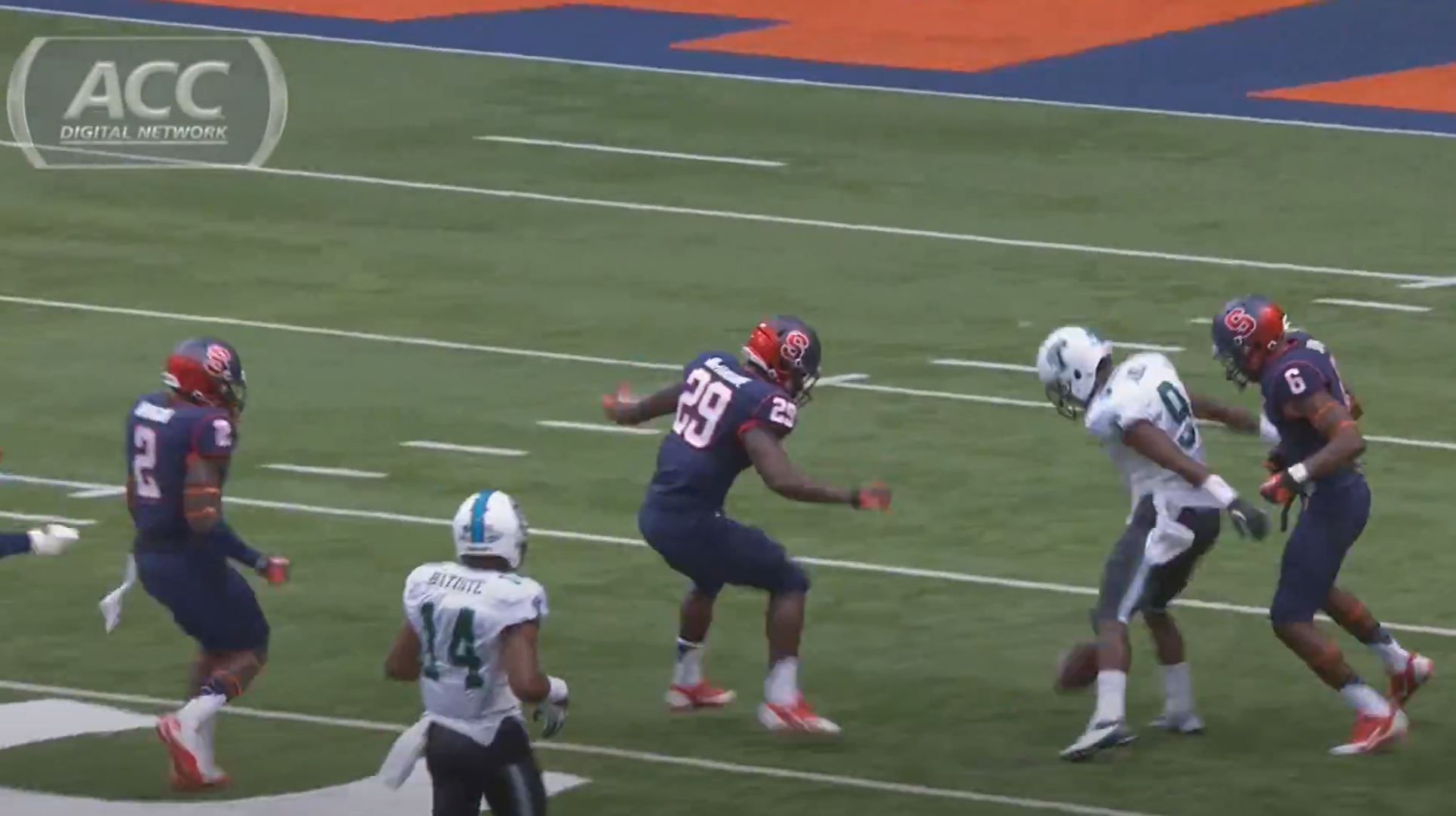 Outside of the helmet, there isn't anything from this era I hate. The new shoulder stripe was a very 2010 Nike move, and the uniforms were mostly OK. You could do much worse, and Syracuse decided that's exactly what they were gonna do in 2014.
2014-2018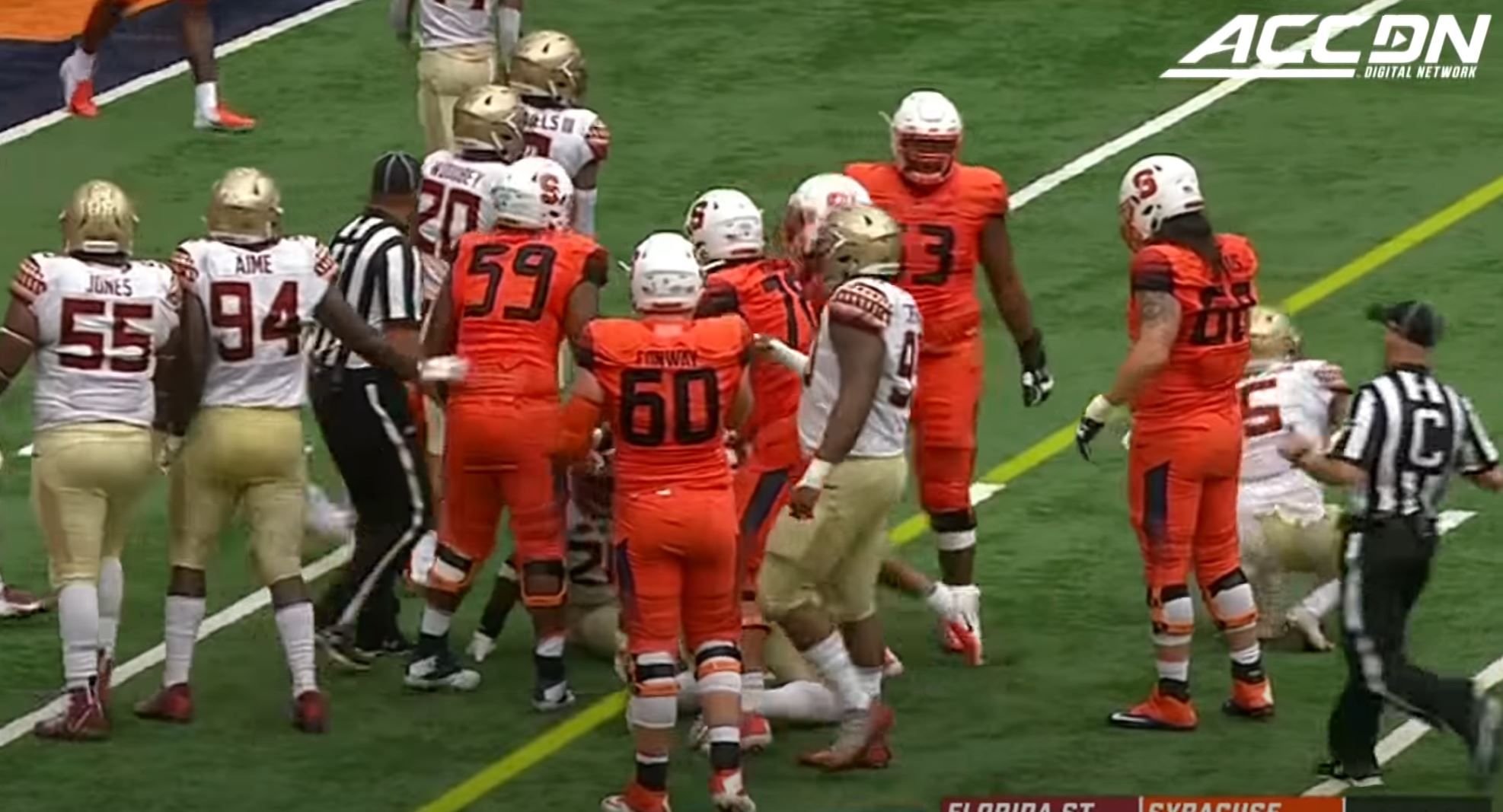 I can't believe these lasted five years. Color-changing numbers, shoulders and pants. The skinny-ass number font that Nike said represented the New York City skyline. (A city four hours from campus.) The 44-degree stripes on the numbers, shoulders and pants. (A cool idea because of the team's tradition with the number 44, but still inarguably ugly.) They wore these in a ridiculous amount of combinations with an even more ridiculous array of helmets. There's nothing redeemable here. Nike and Syracuse should've been forced to each sign eight-figure checks to local Syracuse charities of their choosing for subjecting the fanbase to these.
2019-Current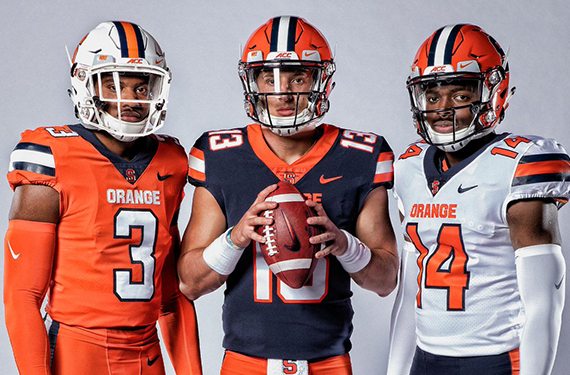 In comparison to the last set, these are basically on the same level as Alabama or Penn State. Nothing groundbreaking here, just three clean uniforms that can be customized with different jerseys and pants. The stripes match, the numbers are a regular size (and legible), and the colors all represent who Syracuse is. They aren't amazing by any stretch, but I do like them, and they're better than almost everything else from the last 15 years. That being said, they still aren't as good as the drop shadows. It's time for Syracuse to come home, even if it's just for a couple games a season: