Welcome to "Throwback Player of the Week," where I drop a retrospective (sometimes), and highlights (always) on some of my favorite players in CFB history. This week: Former Clemson RB CJ Spiller.
Last week: Former Georgia CB Champ Bailey
---
I'll be honest: As much as I enjoy doing these throwback player of the week columns, sometimes I just don't have the drive to come up with another 1,000 words on a player and have it fit a theme. This is one of those weeks. Sometimes I just want to tell you, "watch these sick highlights," and get out of the way - so that's what I'm going to do today.
For my money, CJ Spiller's college highlight reel is up there with Reggie Bush, Vince Young, and whoever else you can think of in college football history. It's high praise, but I'll stand on that ledge. Just like Young and Bush, he had the same ability to make everyone else on the field look like a fool.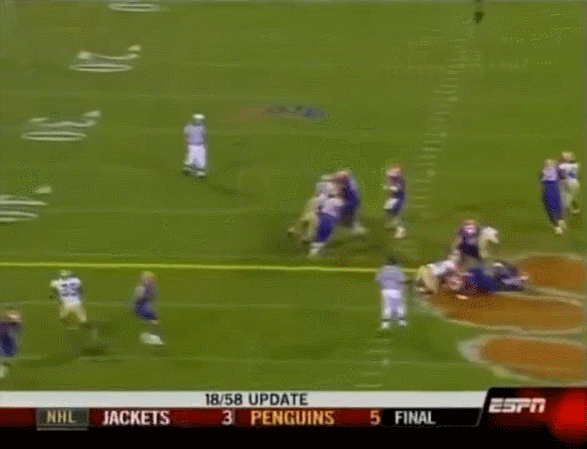 Not many guys can make people miss like that, and even fewer can pair moves like those with elite speed. Spiller was a three-time All-American in Track, and the kind of speed he had rarely gets caught on a football field: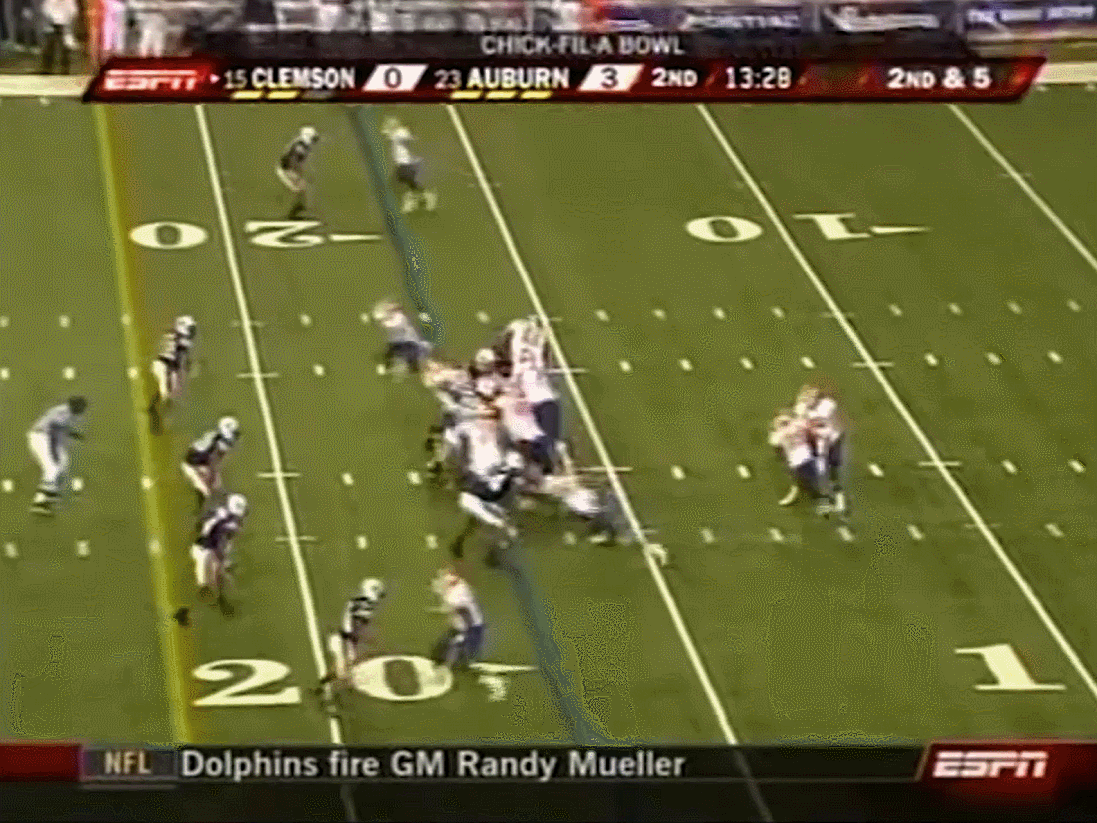 If you want to put aside highlights and just go by stats, Spiller is still one of the most dangerous players in college football history:


Over 3,500 career yards rushing, plus another 1,400 receiving with over 100 catches. 43 total offensive touchdowns. His 7,588 career all-purpose yards were second most in FBS history by the time he graduated. He's still tied for the FBS-record for career kickoff return touchdowns. 21 of his 51 total touchdowns were 50 yards or longer. I could go on forever because he's one of the my favorite players of all-time, but CJ Spiller was one of those players you just had to watch for yourself:
[Here's the link to his highlights for people viewing on email]