Uniforms
Uniform of the Day: Virginia Tech goes digital
My favorite one-off ever.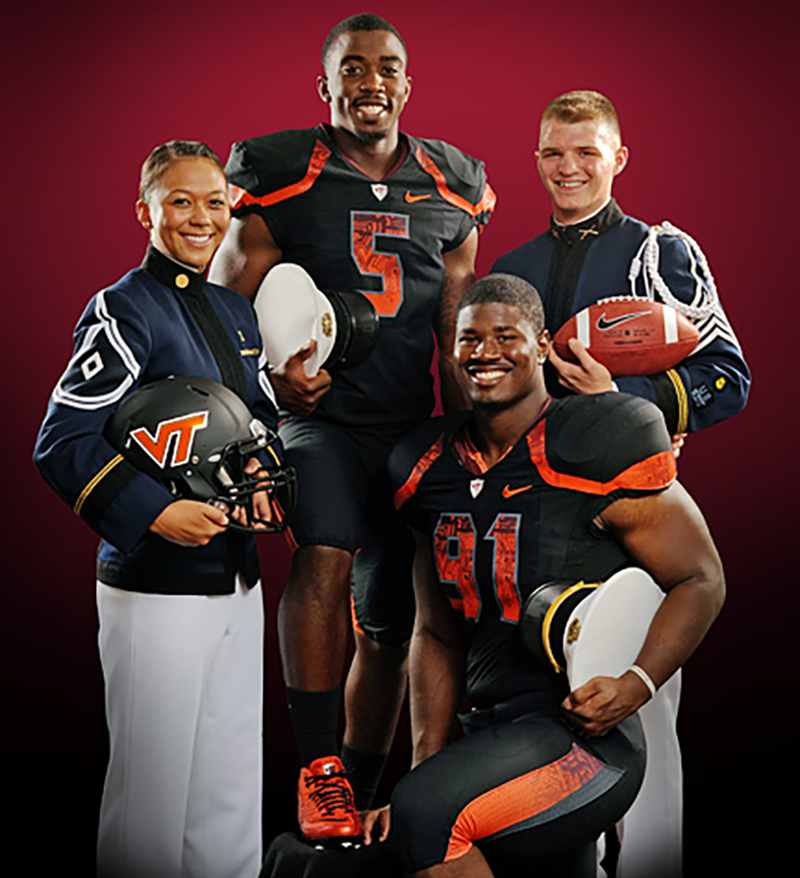 Welcome to 'Uniform of the Day,' where I post about a random uniform in college football history (and other sports, too!)
---
I couldn't possibly start this series any other way.
Virginia Tech's 2010 Nike Pro Combat fit is not only one of my favorite uniforms ever, but also helped start the boom of crazy uniform combinations in college football, and set the tone for special one-off uniforms going forward.
The uniforms were an homage to the school's Corps of Cadets, and marked the first time in over 100 years (!) that Tech wore black. "Ut Prosim" (That I May Serve), (the motto of the school/cadets) was featured on the back of the helmet, inside the gloves, and on the inside collar of the jersey: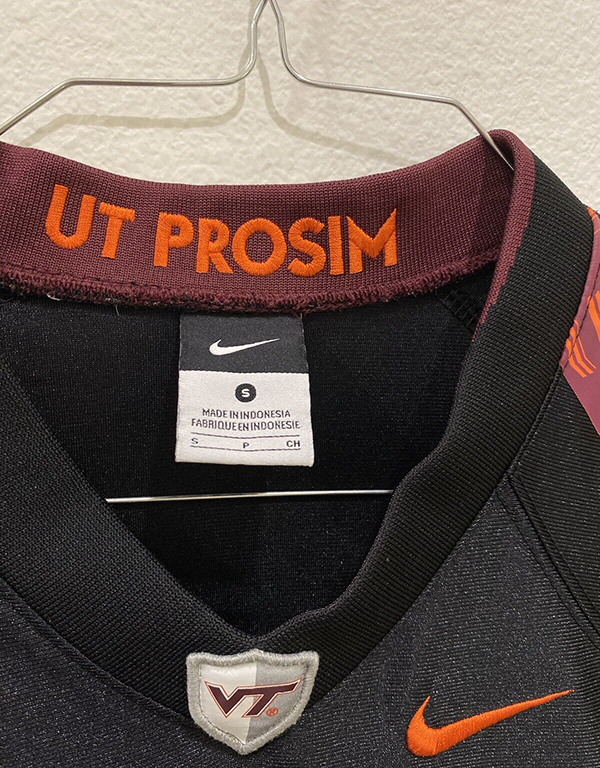 The most notable feature that everyone always talks about, though, is obviously the circuit board print. Highlighted in BRIGHT ASS ORANGE –mixed with Tech's customary maroon– the design was an acknowledgement to Tech's engineering prowess, and was featured boldly on the numbers, shoulders, helmets, and pants: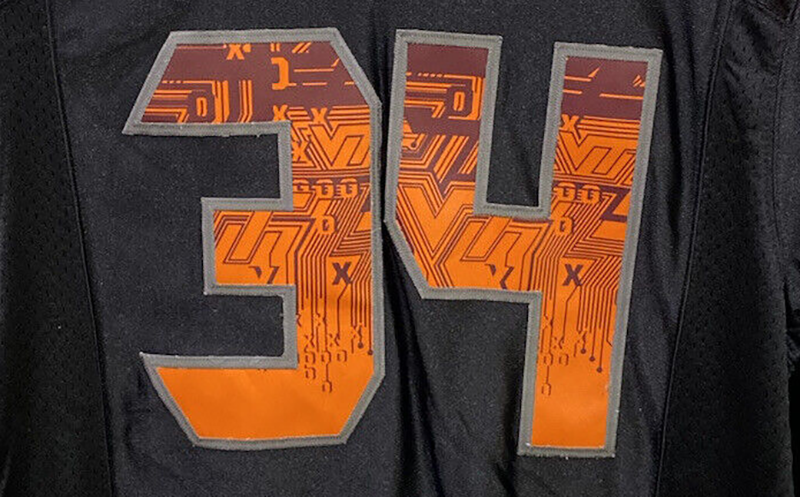 The uniforms were part of Nike's legendary (or infamous, depending on how you feel about them) Pro Combat rollout, and pitted directly against Boise State's wild set for the two's legendary 2010 season opener: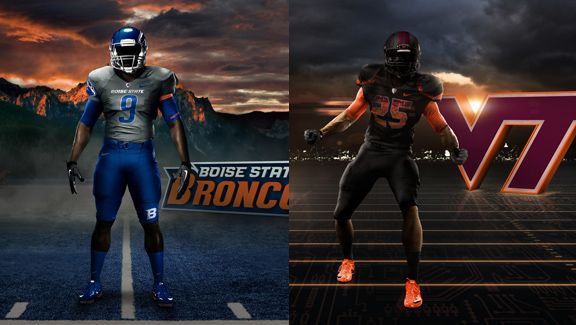 This game was the shifting point for uniform culture in college football. It went from, "lol look at how ridiculous Oregon is," to something almost every program in the country did going forward, almost instantly. Today, so many teams have 100 different uniform combinations that we're numb to it, but Boise and VT taking the field in uniforms like this on a national stage was a legitimate 'wow' moment.
Big shout out to Nike Football for dressing this game. Best dressed game ever!!

— LeBron James (@KingJames) September 7, 2010
Tech lost the game and has never worn them since, but I –and many others– will never forget these uniforms for how groundbreaking they were, and I'm praying for the day that Nike and Virginia Tech find a reason to bring them back, even if it's just once.
Bonus: The 2010 Virginia Tech-Boise State game is one of my favorite college football games of all-time. So much so that I did a 20-minute video talking about how much I love it: