2023 Season
Every Power 5 team playing a G5 team on the road in 2023
This is what elite scheduling looks like.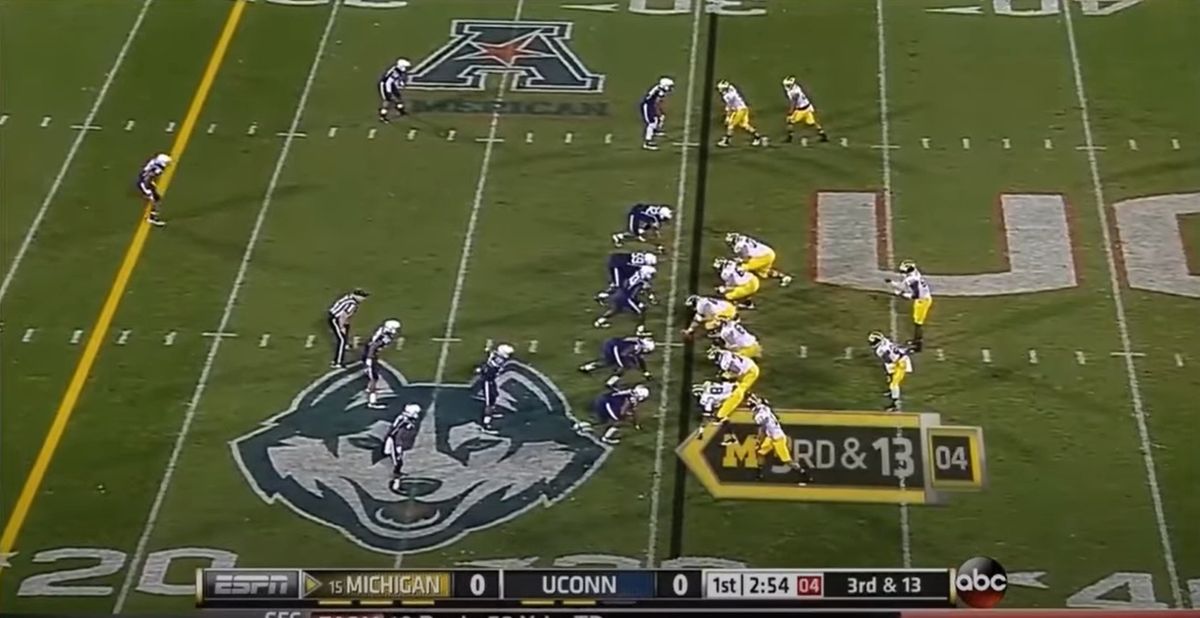 Of all the random shit I love about college football, nothing makes me more irrationally happy than power 5 teams playing smaller programs on the road. It's a tradition I had in my NCAA 07 dynasties, and something I wish more teams did on a consistent basis. I get why it doesn't happen as often as I'd like ($, egos), but you can't tell me there isn't something magical about No. 2 Texas playing at Wyoming on Versus: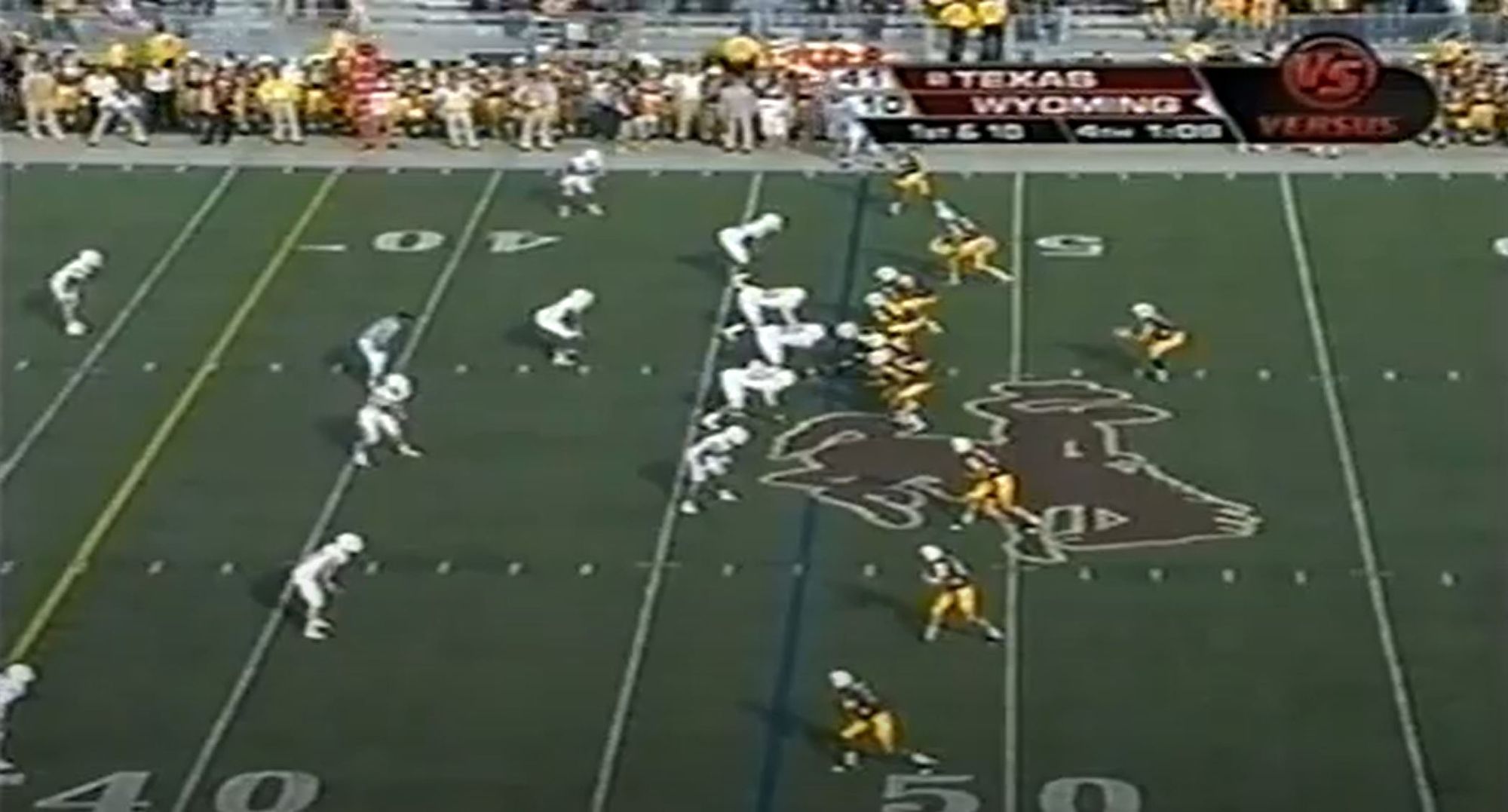 These games usually fit into a few different categories:
1) Blue blood/top-25 team does a two-for-one deal: Big program gets two home games, travels to small program once. This is what happened with Texas-Wyoming. Texas visited Laramie in 2009, and the Cowboys returned the favor with trips to Austin in 2010 and 2012. Essentially, cupcake games with a travelling component.
2) Mid-tier team does a one-for-one: Washington State played Colorado State at home last year, and play them on the road this year.
3) Mid-tier team does a one-off: Self-explanatory.
4) Same state matchups: Virginia Tech-Old Dominion/NC State-East Carolina last year, Colorado-Colorado State next year. These matchups are either old rivalries, or just make sense from a travel + statewide-interest perspective.
5) You're Oklahoma State: The unofficial Kings of the G5 road game. They're regrettably not doing it this year, but they've done it so much in the Mike Gundy era that I needed a full thread to post them all:
One of my favorite CFB things is when Power 5 teams play G5 teams on the road

After extensive research, I've determined Oklahoma State are the kings of it pic.twitter.com/m1I0BH8M9H

— Colton Denning (@Dubsco) March 12, 2022
6) "The Boise State": This category is retired for now, but is reserved mostly for Oregon and Oregon State, AKA the only two power five schools who weren't completely terrified of playing at Boise State during their reign of terror under Dan Hawkins and Chris Petersen. Every other P5 Boise played in this time was on the road, at neutral site, or in a bowl. I'd love to bring this category back, but we need a G5 team to step up and fill the Boise void since the main contender (Cincinnati) is now in the Big 12.
Whether it's because they want to fill two future home games, or just because they're broke boys who don't want to pay up, I salute every P5 program willing to go on the road and use a locker room smaller than their own equipment room. Here's the full list of games for this season!
---
SEC
Alabama at USF - September 16
That's right. Nick Saban's taking the boys on the road to Tampa for Alabama's first non-Power 5 road game in 31 years. The last was when they beat Tulane 37-0 in the Superdome on October 10, 1992, en route to an undefeated national championship. This is a two-for-one deal, as USF is scheduled to visit Tuscaloosa in 2024 and 2026.
Ole Miss at Tulane - September 9
One of the games I'm most excited for this season, and another two-for-one. This is a series that looked like a cupcake when it was signed, and is anything but now.
Vanderbilt at UNLV - September 16
Vanderbilt and UNLV duking it out in an NFL stadium, the way God intended.
ACC
Boston College at Army - October 7
If Jeff Hafley isn't out at BC by this game, he probably will be after Army runs for 340 yards.
Miami at Temple - September 23
Calling it the "Al Golden Cup."
Virginia Tech at Marshall - September 23
VT lost to Old Dominion on the road last year, and odds are high that they drop this one, too.
NC State at UConn - August 31
Wake Forest at Old Dominion - September 16
Big 12
For the record: I'm not counting BYU, Houston, UCF, and Cincinnati because this is only their first season in the Big 12.
Iowa State at Ohio - September 16
Kansas at Nevada - September 16
They've never played each other!
Oklahoma at Tulsa - September 16
Local two-for-one!
Texas Tech at Wyoming - September 2
Pac 12
Cal at North Texas - September 2
Oregon State at San Jose State - September 3
I'll be in attendance with one of the game-worn jerseys I bought at SJSU's Spring Game last year.
Stanford at Hawaii - September 1
Pound-for-pound, possibly the worst matchup involving a Power 5 team this season. That means it's must-watch.
UCLA at San Diego State - September 9
Washington State at Colorado State - September 2
Big Ten
The only Power 5 conference with zero G5 road games. Cowards.