CFB
Dumb Picks of the Week: Week 9
Florida covering against THE DAWGS? Let's get stupid.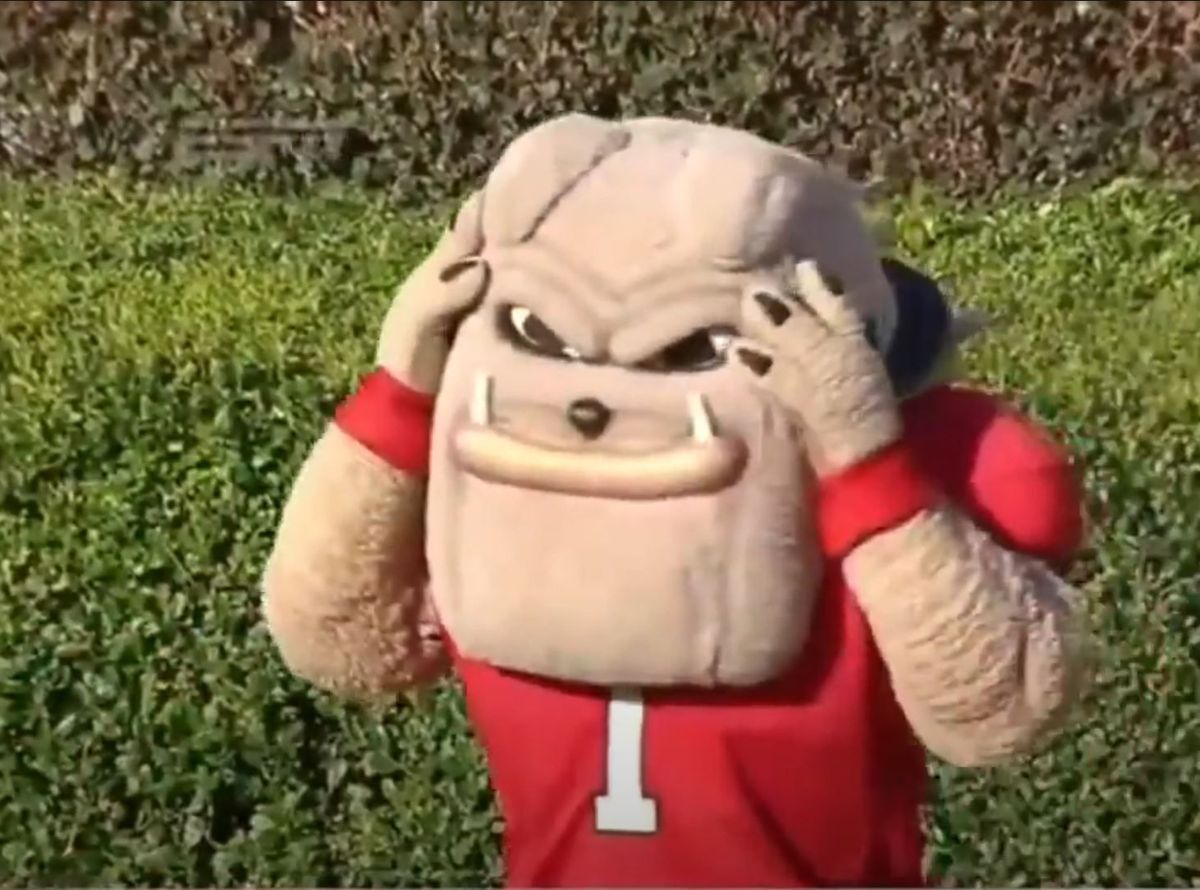 Before we start, I want to remind you to check out my top-15 Ohio State-Penn State moments column. No one's yelled at me for it yet –miraculously– and I can't tell if it's because people like it, or no one's actually read it. Either way, THANK YOU. (Also listen to the week 9 preview podcast, and watch the Ohio State-Penn State simulator video.)
---
After being shut out for half a month, DPOTW got back on the board last week thanks to Wisconsin's 30-13 win over Purdue. That put me at an even 10-10 on the season, and I can't believe there are folks who actually do this for a living, and try to pretend like they know what's going to happen. You people are sick. ONTO THE BAD WEEK NINE PICKS!
Miami at (-9) No. 17 Pitt - Noon ET, ACCN
Pitt is the feel-good story of the year, and I truly hope they keep it up, find a way to win the ACC, and realize their one true throne as Fiesta Bowl Champions. That said, you get the feeling that Pitt is going to Pitt sometime soon, no? Miami's coming off a nice win over NC State, and has a good enough offense to at least keep themselves in this one.
No. 9 Iowa at (-3.0) Wisconsin - Noon ET, ESPN
It's sad that I'm picking offense who's completed 13 total passes the last two weeks combined to cover against one of the best defenses in the country, but such is the nature of my Iowa distrust. Wisconsin's defense kicks more ass than anyone in the country –non-Georgia edition– and I refuse to stop yelling about Braelon Allen's game-changing abilities until at least one new person subscribes to this website. Badgers win comfortably and get back into the B1G West driver seat.
No.1 Georgia vs. (+14) Florida - 3:30 PM ET, CBS
Fuck it: It's called Dumb Picks for a reason, and this is the dumbest of them all. This is less that I don't think Georgia is as good as they've looked –they are– and more that they're bound to get tested at some point. Maybe that comes from a Florida team who's had some tough luck in close games this season? I'm also an Anthony Richardson-truther, and I think this is the game he truly shines, and makes Dan Mullen pull the switch at QB. Is that enough to actually pull off an outright upset? Probably not, but the Gators find a way to keep it close.
BONUS PICK:
Colorado at (-24.5) No. 7 Oregon - 3:30 PM ET, FOX
Welcome back, Buffs.
DPOTW 2021 record: 10-10
Last week: 1-2 (Ended seven-pick losing streak)