CFB
Week 5 preview + Dumb Picks of the Week
Stanford over Oregon? YES. Kentucky over Florida? Maybe.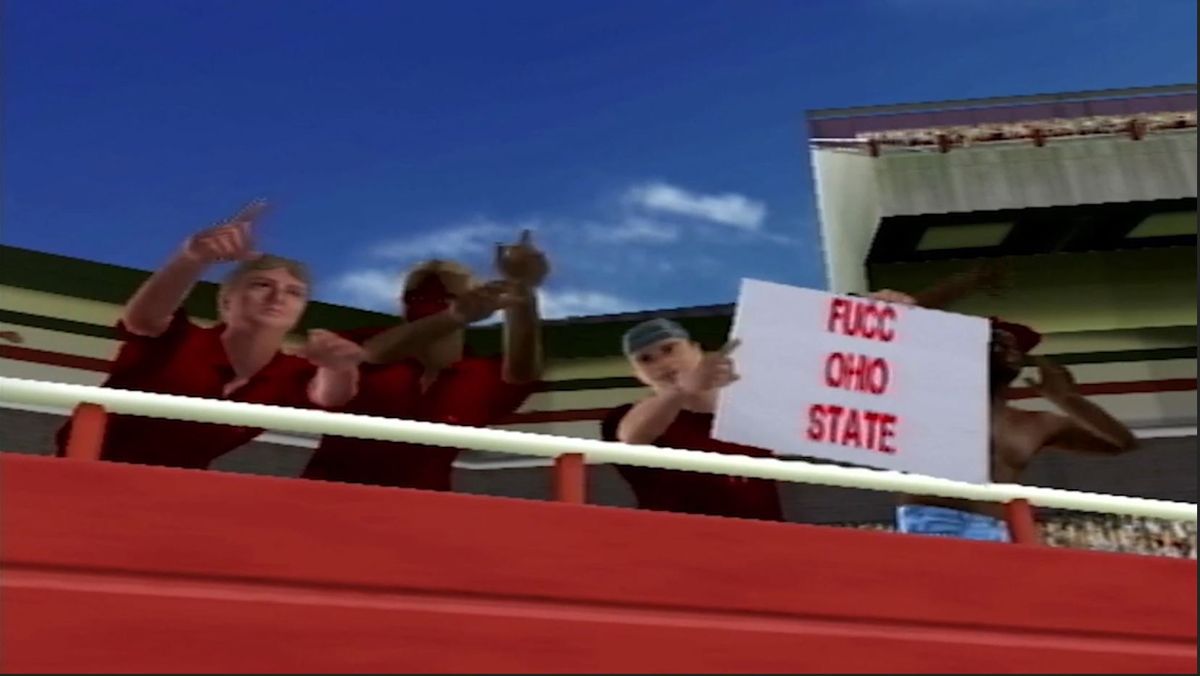 GRATURDAY
Amongst all the other shit that sucked in 2020, remember this time last year when almost half the country wasn't even playing yet? On this week's episode of the Two Stripes Podcast, I talked about being grateful for a full college football schedule, and why this week's slate of games is one of the best I can remember. I also make a couple stupid picks –which we'll discuss here in a second– and rant about what's happened to Colorado Football:
HELLO, SCHIANO
On Scarlet and Gray Stripes, I talked about my worry-level for Ohio State-Rutgers, and why this is such a pivotal game in Ryan Day's tenure:
---
SIMULATIN'
The weekly Ohio State simulation is up, and my god is it ugly:
---
DUMB PICKS OF THE WEEK
DPOTW is on an absolute tear right now. Nebraska, Iowa State, and Rutgers all took care of business last Saturday, and now I have the false confidence to make some impossibly dumb picks today. LET'S GO:
No. 3 Oregon at (+8.0) Stanford - 3:30 PM ET, ABC
I've been screaming about this game for weeks, and Stanford's loss to UCLA isn't changing my mind. Oregon's been pedestrian in every non-Ohio State game they've played, and I'm starting to think their win in Columbus was due more to Ohio State defensive incompetence than the Ducks taking the next step. Stanford outright.
No. 10 Florida (-7.5) at Kentucky - 6:00 PM ET, ESPN
Do you know anything about Kentucky? Me either. Their four wins are Louisiana-Monroe, Missouri, UT Chattanooga, and South Carolina. Nothing impressive, but still, undefeated Kentucky. After giving Alabama everything they could handle, Florida was a bit too wobbly at home vs Tennessee for my liking. Is that just a Bama hangover? Probably, but I think this has potential to be the wildest game of the week.    
Arizona State at. (-3.0) No. 20 UCLA
I'm still mad at UCLA for immediately losing after what I saw them do to LSU in person. They beat Stanford up last week, but I'm a hater - so I'm rolling with Arizona State. No football reasons for this pick, only grudges.
BONUS PICK OF THE WEEK
USC (-7.5) at Colorado - 2:00 PM ET, PAC 12
I spent the last five minutes of the podcast ranting about what's going on at CU right now, and I'm convinced they're about to get blasted by a team who looks like they'd rather sim to the end of the season than play any more games. That's how low my confidence is in The Buffs right now. Karl Dorrell is already giving off heavy, "I've lost the locker room" vibes, and I'm not sure there's a worse head coach at the p5 level right now. I can smell the get-right for SC from a mile away, and I'd take them even if this spread was -20. Also want to point out: CU's offense has passed for more than 100 yards ONCE this year.
DPOTW 2021 Record: 5-1
Last week: 3-0