25 takeaways
10 Takeaways: Week Five
Goodbye to Karl Dorrell and Paul Chryst.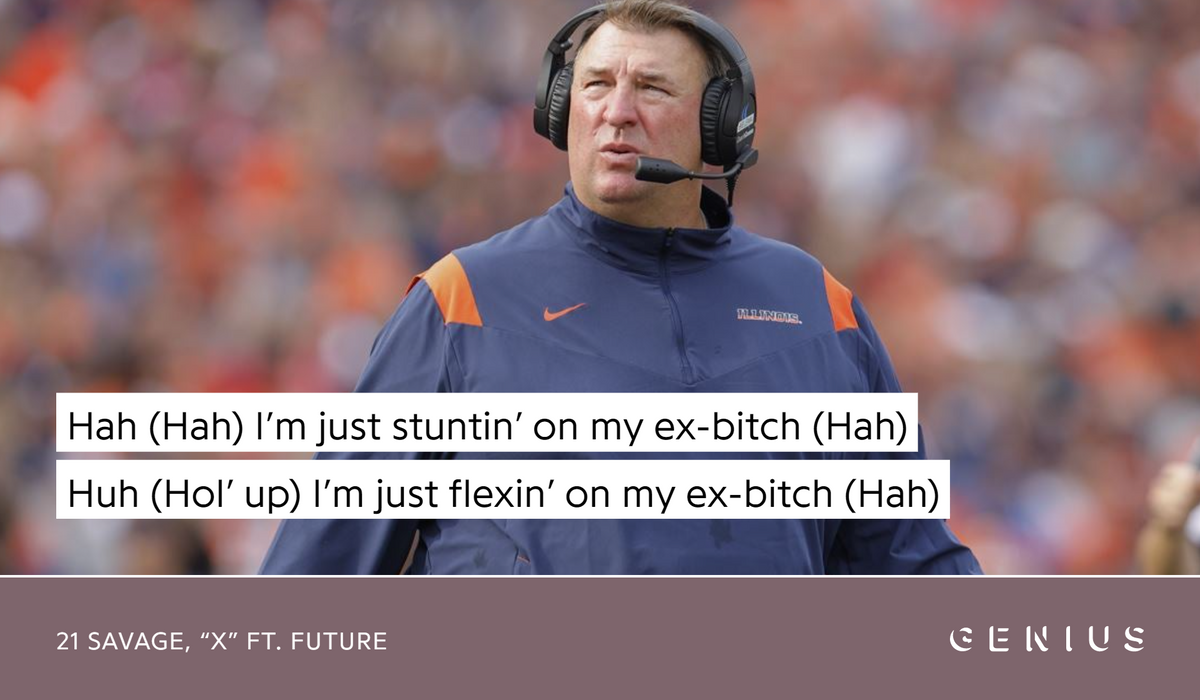 (PSA: Click 'view online' if you're reading on E-Mail to see all the content in this article.)
1. ADIOS, KARL DORRELL
Colorado finally fired Karl Dorrell. Their 43-20 loss to Arizona last night was the final straw for Athletic Director Rick George, and Dorrell's firing comes at the perfect time with CU on a bye this week. I've already spent enough time yelling about the damage Dorrell did to the program, so I'll just say this: It made me sick actively rooting for the Buffs to lose each week just because this guy couldn't be allowed to continue to lead the program. I feel awful for the players, but this thing had to hit rock bottom to leave George no other choice. There may not be a win left on the schedule, but I'm looking forward to finally having some positive feelings about the program, rooting for them to finish the season strong, and speculating which coach is going to be the guy that has to clean up this mess. Here's to a new era of Colorado Football.
2. Bret Bielema's revenge
Illinois beating Wisconsin in Bret Bielema's return to Madison didn't surprise me at all, but them winning by 24 points and being in control for basically the whole game was still a little jarring. The Illini are now 4-1, and we have to at least entertain the idea that they could win the Big Ten West. Chase Brown is one of the best running backs in the country, and this looks like a team that's completely bought into the identity that Bielema wants them to play to. In a season full of fun underdog stories –Kansas, Syracuse, Duke, Washington State– I hope people aren't losing sight of what Bielema's doing in Champaign.
3. Wisconsin isn't Wisconsin anymore
While Bielema has Illinois playing to the identity he wants, his old team looks like they don't even have one anymore. It's not only that Wisconsin is losing games at home to teams like Illinois and Washington State, but how they're doing it. Look at this:
In what world does it make sense for Wisconsin to ever have a rushing statline like this, let alone against Illinois?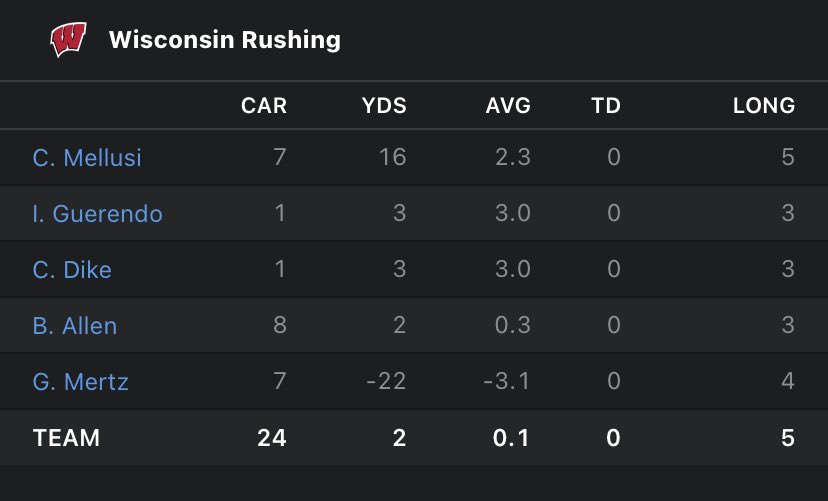 While Ohio State was slapping them around last week, I couldn't stop thinking about how far gone the Badgers look. They're sloppy, soft on the offensive and defensive lines of scrimmage, and aren't even strong enough in the run game to lean on that anymore. Unless something drastically changes, this looks like it'll be the third time in the last four seasons that they won't win the Big Ten West. That simply isn't good enough with how bad that division is. Paul Chryst's had a good run there, but I think it's fair to wonder if he's run his course in Madison. UPDATE: Literally as I was publishing this, news dropped that Chryst has been fired, and Jim Leonhard is now Wisconsin's Interim Head Coach.
4. My Favorite Play of the week
5. Jalen Milroe to the rescue
It looked like Arkansas was about to come back on Alabama after Bryce Young's injury, and then backup QB Jalen Milroe stepped up and made the biggest play of the game:
Thankfully, it sounds like Young's injury isn't serious, but what Milroe did should be a reminder for everyone that any player in an Alabama uniform is wearing one for a reason.
6. Time to pay attention to Oklahoma State
Oklahoma State used a safety and a 98-yard kickoff return TD to take down Baylor on the road, and they look like the early favorites in the Big 12. (With all due respect to Kansas and TCU.) They're one of the programs I always expect to stumble over themselves and games they shouldn't, –and maybe they will in the next few weeks– but they're in strong position to make it back to the Big 12 title game for the second straight year.
7. Player of the week: UCLA QB Dorian Thompson-Robinson
Dorian Thompson-Robinson's caught a lot of heat in his time at UCLA, but he's stuck to it, and it looks like it's paying off big. The Bruins are 5-0, and a big reason for that is the improvements from DTR. He showed out in their 40-32 win over Washington on Friday, accounting for 368 total yards and four touchdowns (plus a sick hurdle):
8. Pitt losing to Georgia Tech is the worst loss of the season so far
Shoutout to the GT players and coaches for showing up ready to go after their coach was fired on Monday, but this is awful stuff from Pitt: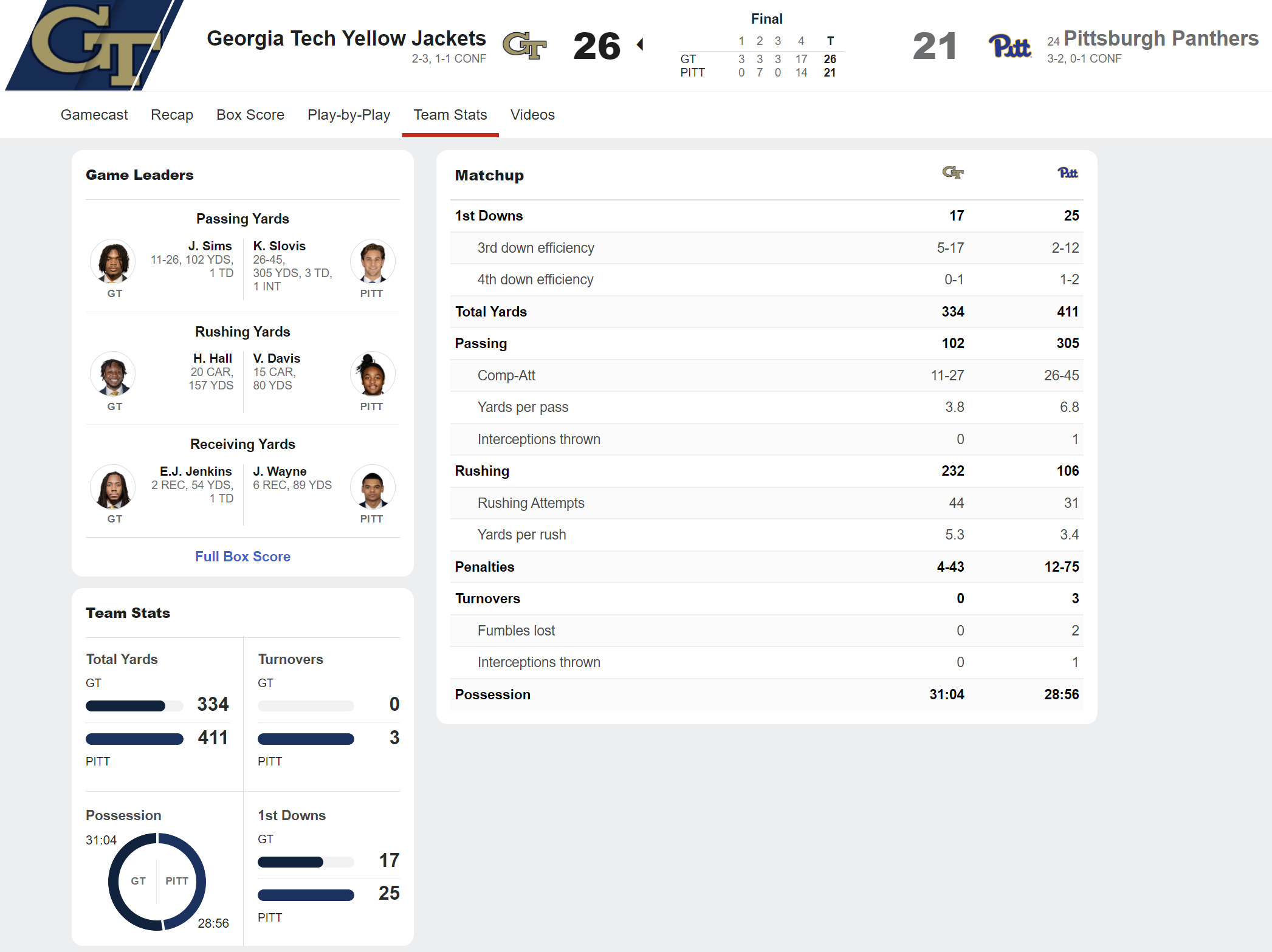 The score doesn't tell the real story of how bad Pitt played. Their offense was lifeless for most of the game, before scoring two touchdowns with under two minutes left made things semi-close. Pat Narduzzi's decision to nuke his relationship with former Offensive Coordinator Mark Whipple looks worse by the week, and I'm not sure things are gonna get any better now that they're in the heart of ACC play.
9. San Diego State completed two passes against Boise State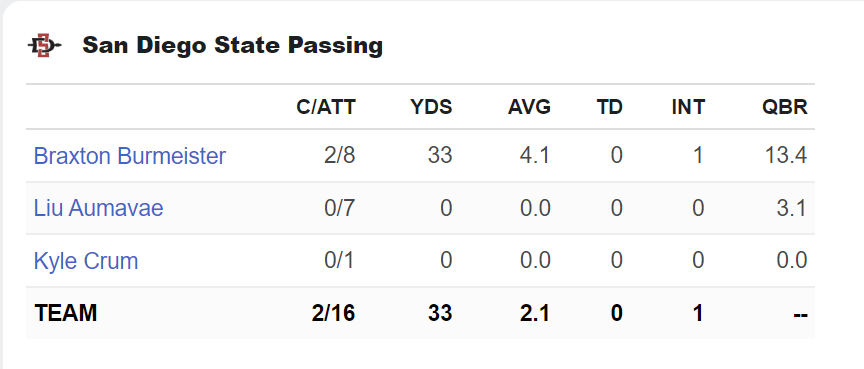 Just thought you should know.
10. Early week six thoughts
Prayers up to the losing fanbase in Texas-Oklahoma.
I know he won't actually do it, but I really hope Nick Saban runs up 70 on Jimbo Fisher.
It's awesome that Gameday is going to Lawrence for TCU-Kansas. Looking forward to lots of points in that one.
Tennessee at LSU is my favorite game of the week. Any doubt that it has some kind of wild finish?
Utah-UCLA is the exact kind of matchup the Pac-12 has been dying for. As much as I love the late-night games, a ranked Pac-12 game happening in the middle of the day not on Pac-12 Network is a win.
Worst game of the week is Wisconsin-Northwestern. I will absolutely be tuned in.
Washington State-USC is going to come down to a last-minute drive.